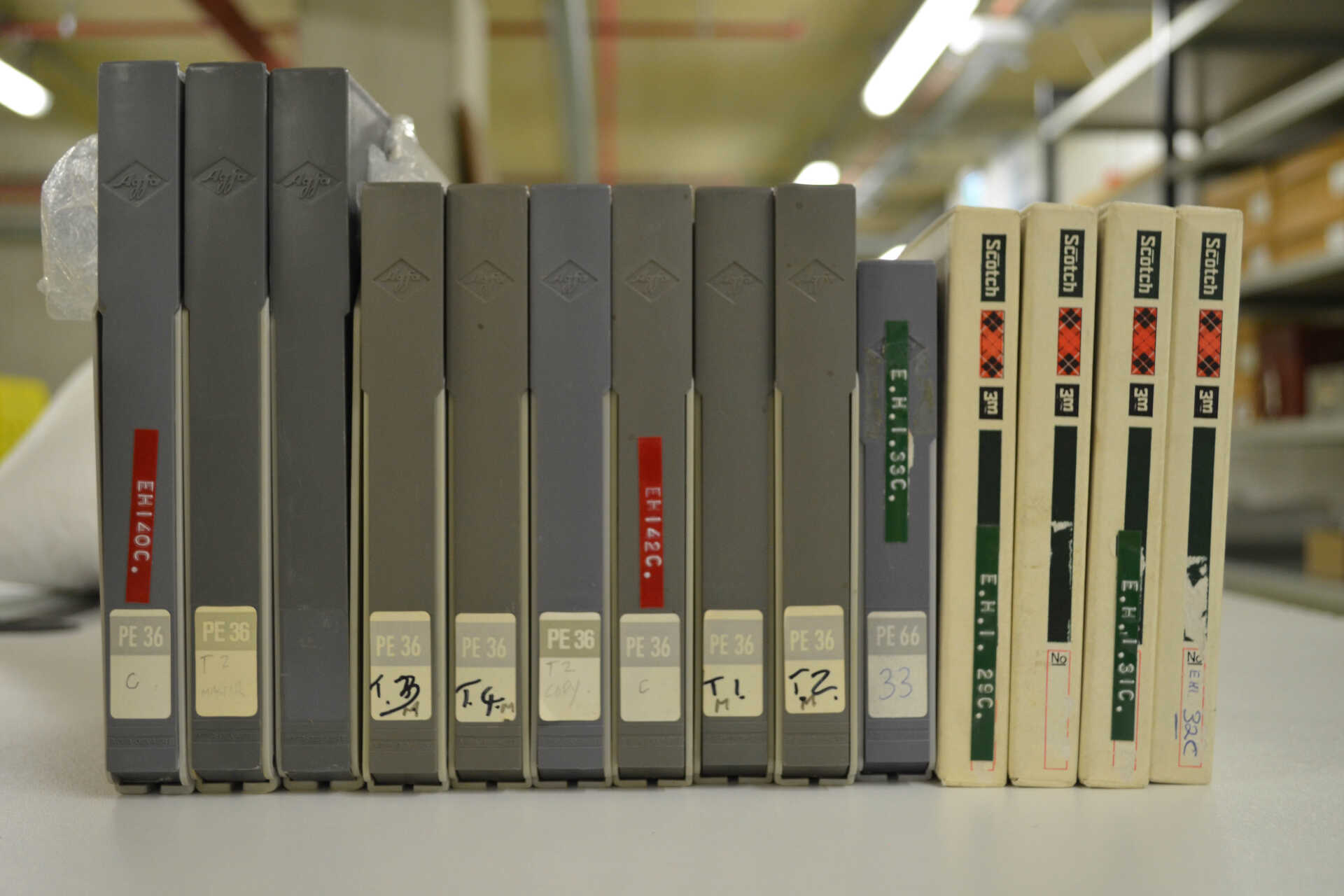 ​
Photograph of reel-to-reel tapes from the Barker Oral History Collection, Univeristy of Kent.
A collection of Oral History tapes chiefly made in the late 1960s to retain memories of life in Kent and elsewhere before WWI. The tapes were recorded by the University of Kent's Economic History Department (with some made by local schools).
The collection comprises interviews with c. 100 people in Kent recorded in the late 1960s and early 1970s. The interviews were part of an oral history project, funded by the ESRC, directed by Professor Theo Barker (founding professor of Economic and Social History at the University of Kent in 1964) and John Whyman (Lecturer in Economic and Social History and Master of Rutherford 1996-1997), who were interviewing older respondents for their memories of life in Kent before 1900. The interviewers included University of Kent staff and local school teachers.

The Collection also contains reels of edited extracts (put together for conference papers and as teaching resources), and recordings of economic history conferences.
The original reel-to-reel tapes have been digitised and transcripts are available for most of the interviews.
The Barker Oral History Tapes are currently only catalogued to collection level. If you would like more information about the collection please contact us at specialcollections@kent.ac.uk
Collection in brief
Contents: Reel-to-reel tapes
Period: 1968-1976