Becoming an apprentice
A higher or degree apprenticeship allows you to combine university study with a real, paid job.
How you benefit
Work for a great employer, earn a wage and learn valuable skills
Complete an end-point assessment that adds real value to your employer and to your CV
Have the opportunity to gain a higher-level qualification, such as a degree, from a leading UK university
With no university tuition fees to pay, you may graduate with lower or no debts
Get a head start on finding work after your apprenticeship ends
The University of Kent works with leading apprenticeship employers across the UK in a range of dynamic and growing professions and industries.
As an apprentice, you learn relevant skills at work and earn a wage. You spend a proportion of your working week (roughly 1 day per week) studying for a university qualification, either online or face to face.
Quotation
"You can gain so much experience and actually do valuable work"
Hajra Bibi describes her time at GlaxoSmithKline
How it works
As apprenticeships are jobs, you apply directly to the employer for acceptance on their scheme. As part of your apprenticeship, you spend some of your time studying on one of Kent's challenging and inspiring programmes.
With a higher or degree apprenticeship you can gain a qualification at Level 4 to Level 7. Your apprenticeship could last between one and four years, depending on the level and your employer.
More information is available on the government's apprenticeship website.
Quotation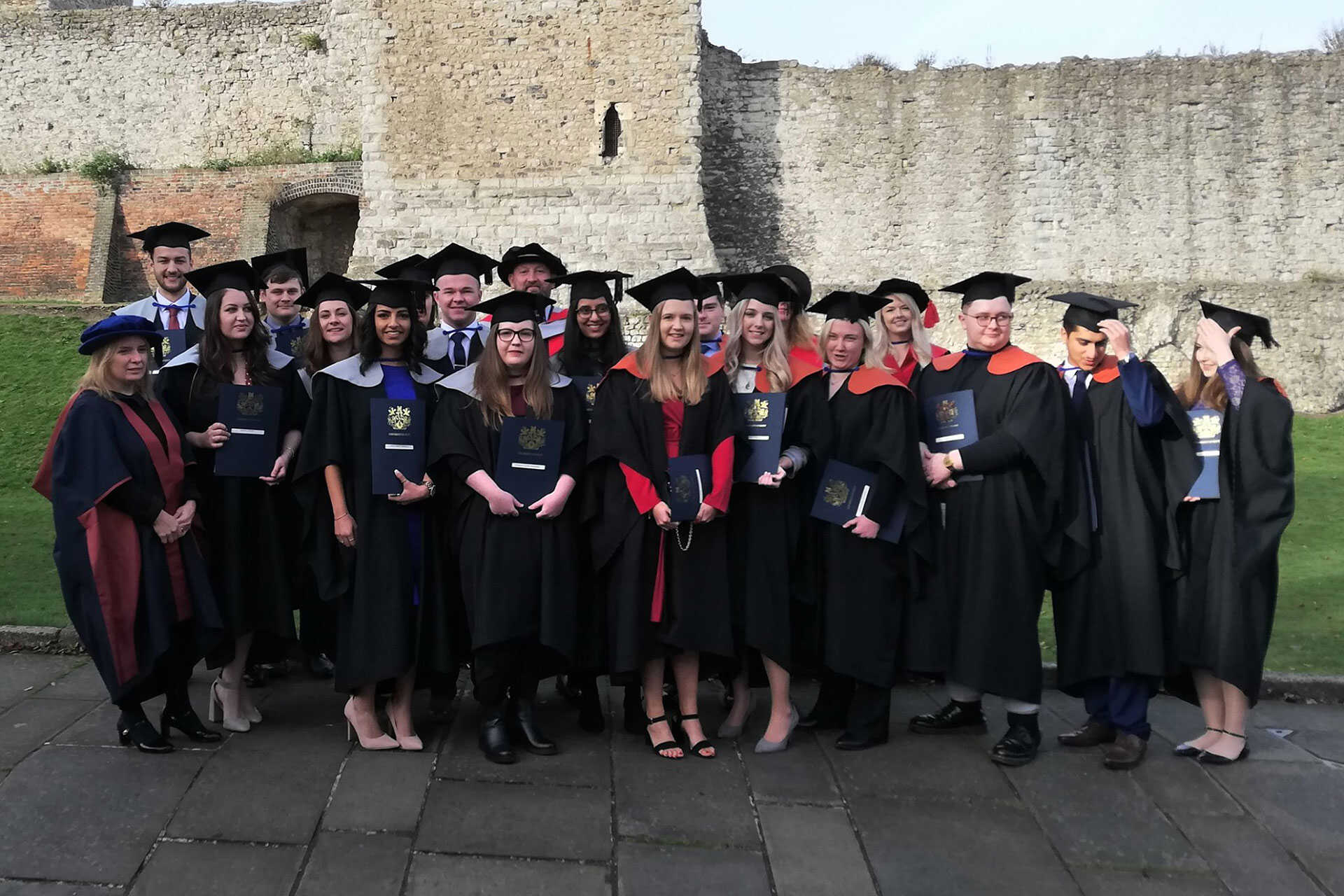 Finding an apprenticeship
Check out our current vacancies and register for alerts when new vacancies become available.
Register now