Thank you for giving to Kent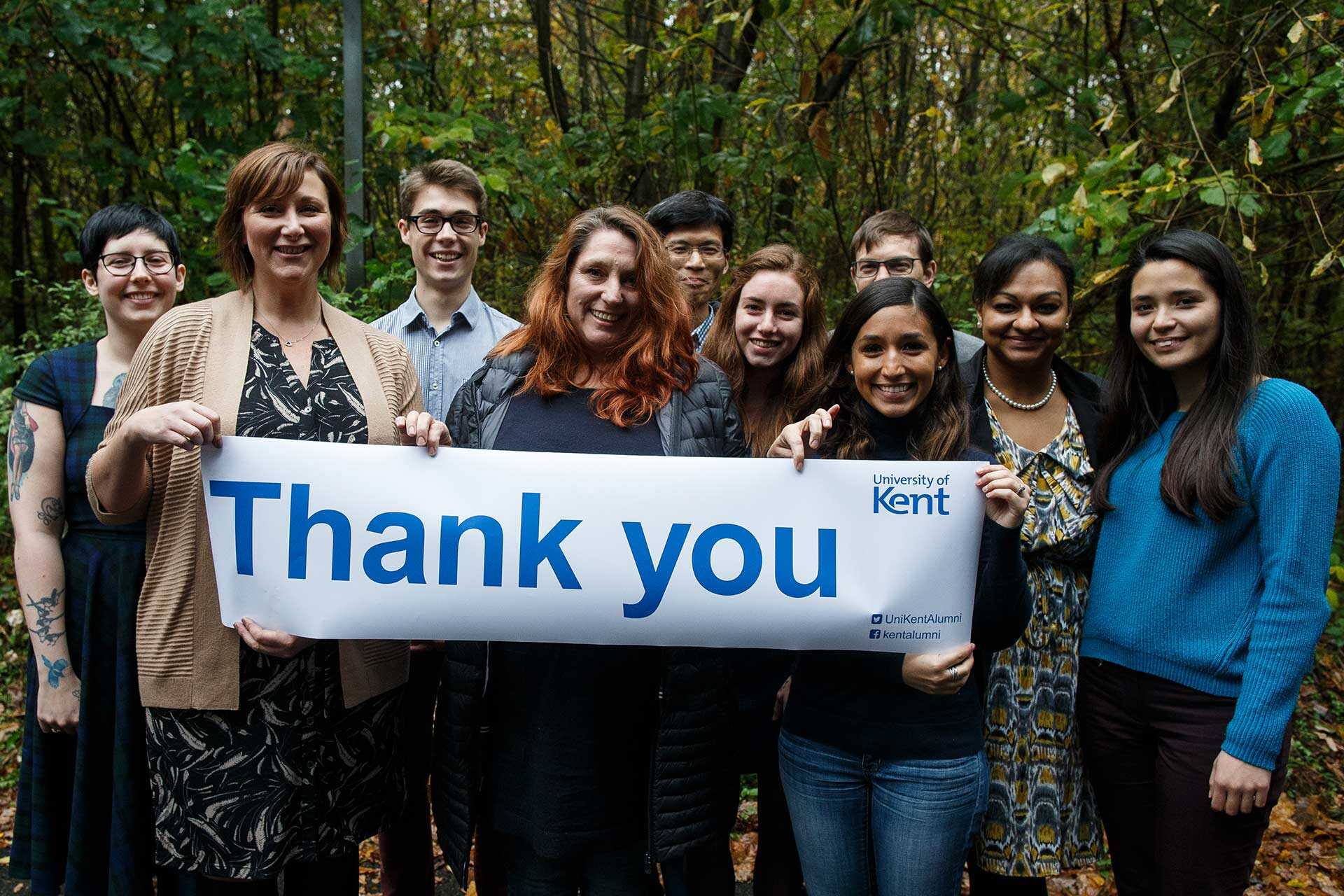 Thank you for your generosity
Ever since our foundation in 1965, the University has benefited from the generosity of thousands of supporters, alumni and friends, who together have built new facilities such as our beautiful Colyer-Fergusson Music Building, supported world-leading research, provided scholarships to gifted students and developed new student services.
In fact, the University was built on philanthropy, with £700,000 - the equivalent of over £10 million today - donated by a group of more than 100 benefactors to help set up the then University of Kent at Canterbury. Because of their generosity, today Kent is home to nearly 20,000 students and has a community of over 195,000 alumni worldwide.
Each and every gift to the University of Kent has made a real difference, and we are incredibly grateful to all of our supporters.
We would also like to express our thanks to those individuals who have requested anonymity for their donations, who have given through payroll giving, and who have told us that they intend to remember the University in their wills.
Quotation
We are all most grateful for your continued generosity towards Kent and I look forward to working with you to ensure that our University continues to go from strength to strength.