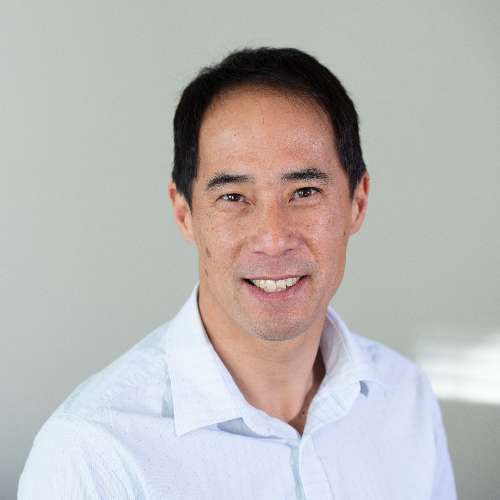 Dr Todd Mei
Head of Department of Philosophy
Senior Lecturer in Philosophy
About
Dr Todd Mei obtained his Bachelor's degree in English Literature from the University of California, Berkeley. After making a feature-length independent film with co-director Steve Edwards and editor Alan E. Bell, he worked as a claims adjuster for Chubb & Son and as a general manager for Boulders climbing gym. In 2008, he received his PhD under the supervision of Professor Jeremy Carrette at the University of Kent in the philosophy of work.

From 2008 to 2012, Todd was a lecturer in the Department of Philosophy and the Department of Religious Studies at the University of Kent and, from 2012 to 2015, he was a lecturer in philosophy at the University of Dundee.

Todd is an Editorial Board Member for the journal Études Ricoeuriennes/Ricoeur Studies and was president of the Society for Ricoeur Studies (2016-2018).
Research interests
Current research interests include: a phenomenological understanding of the meaning of land and how it relates to questions of well being, dwelling and economic justice; understanding the notion of work according to analogies to discourse and metaphor; and the development of a hermeneutical theory of truth in relation to the work of Paul Ricoeur.

Todd is happy to supervise dissertations on philosophical hermeneutics (Heidegger, Gadamer, Ricoeur), existential phenomenology, the philosophy of economics, the philosophy of work, and topics in ethics relating to virtue and capability.  
Teaching
Todd teaches existentialism, normative ethics, and the philosophy of work. 
Publications
Article
Mei, T. (2018). The Poetics of Meaningful Work: an Analogy to Speech Acts. Philosophy and Social Criticism [Online] 45:50-70. Available at: https://doi.org/10.1177/0191453718768359.

Meaningful work refers to the idea that human work is an integral part of the way we think of our lives as going well. The concept is prevalent in sociology and business studies. In philosophy, its discussion tends to revolve around matters of justice and whether the State should take steps to eradicate meaningless work. However, despite the breadth of the recent, general literature, there is little to no discussion about how it is in fact the case that work is meaningful. There is a basic assumption that certain facts about work make it meaningful. After noting the shortcomings in the literature, this essay argues that we can better understand the production of meaning in work by an analogy to speech acts. Using Paul Ricoeur's theory of action as discourse, one can see how meaning is predicated in the performance of work in ways that are locutionary, illocutionary, and perlocutionary.

Mei, T. (2015). Heidegger in the Machine: The Difference between Techne and Mechane. Continental Philosophy Review [Online]:1. Available at: http://dx.doi.org/10.1007/s11007-015-9319-3.

Machines are often employed in Heidegger's philosophy as instances to illustrate specific features of modern technology. But what is it about machines that allows them to fulfill this role? This essay argues there is a unique ontological force to the machine that can be understood when looking at distinctions between techne and mechane in ancient Greek sources and applying these distinctions to a reading of Heidegger's early thought on equipment and later thought on poiesis. Especially with respect to Heidegger's appropriation of Aristotle's conception of dunamis (capacity, power, force, potential), it becomes apparent from a Heideggerian perspective that machines provide an increase in capacity to its human users, but only so at a cost. This cost involves a problem of knowledge where the set of operations required in machine use results in the loss of understanding our dependency on being. The essay then concludes with a discussion of how this relation to machinic capacity is not merely pessimistic and deterministic, but indicates what might constitute a free relation to machines.

Mei, T. (2014). Are Reasons Enough? Sen and Ricoeur on the Idea of Impartiality. Dialogue [Online] 53:243-270. Available at: http://doi.org/10.1017/S0012217314000018.

Amartya Sen argues that a conception of impartiality built upon "trans-positional objectivity" provides a potential remedy to conflicts of distributive justice by securing the most "reasonable reasons" in a debate. This article undertakes a critical analysis of Sen's theory by contrasting it with Paul Ricoeur's claim that impartiality is a normative concept and therefore that the demand faced within the arena of competing distributive claims is not one of providing the most reasonable reasons but of exposing and understanding the role of convictions that underwrite normative frameworks, or ethical orders.

Mei, T. (2014). The Relevance of an Existential Conception of Nature. Cosmos and History: The Journal of Natural and Social Philosophy [Online] 10:138-157. Available at: http://cosmosandhistory.org/index.php/journal/article/view/397.

It is often assumed that science provides the most accurate knowledge about nature. This view not only collapses distinctions between different forms of knowing but also results in a paradox whereby understanding what it means to exist in the world is dictated by practioners of science. In this essay I argue for the relevance of an existential conception of nature via the philosophy of Martin Heidegger, and how his notions of thrownness and phusis enable us to recognize a certain ethical bond to nature. I conclude with a critical analysis of liability insurance and actuarial science to demonstrate my points.

Mei, T. (2011). An Economic Turn: A Hermeneutical Reinterpretation of Political Economy with Respect to the Question of Land. Research in Phenomenology [Online] 14:297-326. Available at: http://booksandjournals.brillonline.com/content/journals/10.1163/221062811x594414;jsessionid=4on4mo6olsp53.x-brill-live-02.

The philosophy of economics has been largely guided by analytic philosophy. Even Marx has been appropriated without much scandal by economists who separate his scientific contributions from his politics. In this article, I place hermeneutics (i.e., Heidegger and Ricoeur) in dialogue with the conventional understanding of land as a factor of production. The history of political economy misunderstands land as an entity classifiable as property and capital. I argue instead that land's ontological role, deriving from Heidegger's concept of earth, suggests that economics needs to account for it in a new way according to David Ricardo's notion of land rent.

Mei, T. (2009). The Pre-eminence of Use: Reinterpreting the Relation between Use and Exchange in Aristotle's Economic Thinking. Journal of the History of Philosophy 47:523-548.

Aristotle's economic thinking in the Nicomachean Ethics 5.5 and Politics 1 provides one of the earliest analyses of the economic nature exchange. Establishing the significance of Aristotle in this area has often led modern commentators to equate Aristotle's descriptive analysis of use and exchange to the definitions of use-value and exchange-value as it is found in Karl Marx. In this article, I show that Aristotle's understanding of use and exchange is qualitatively different from this interpretation, focusing in particular on the ethical nature of use and how, for Aristotle, exchange is an extension of practical deliberation.

Mei, T. (2009). Heidegger and the Appropriation of Metaphysics. Heythrop Journal [Online] 50:257-270. Available at: http://dx.doi.org/10.1111/j.1468-2265.2009.00334.x.

Heidegger's deconstruction of the history of Western metaphysics has been a major influence behind oststructural critiques of modernity as well as more apologetic attempts to maintain a dialogue with historical sources, such as Gadamer's philosophical hermeneutics. This bifurcation has intensified the ambiguity of Heidegger's project: was it an attempt to relinquish philosophical ties to the past or a call for a fundamental reinterpretation of them? In this article I argue the latter, focusing my analysis on Heidegger's notions of appropriation and historicity. On the
one hand, appropriation is the hermeneutical event by which ontology is reinfused into a reading of historical sources. On the other hand, historicity is the self-reflexive historical involvement by which we become aware of what contemporary, philosophical conditions necessitate this reengagement. In the end, Heidegger's critique of metaphysics arises from this self-reflexivity. It deconstructs the prevailing misunderstandings of philosophical sources in order to allow for reinterpretation at a revivified ontological level constantly in view of the question of being.

Mei, T. (2009). Economy of the Gift: Rethinking the Role of Land Enclosure in Political Economy. Modern Theology [Online] 25:441-468. Available at: http://dx.doi.org/10.1111/j.1468-0025.2009.01536.x.

The theological revivification of the concept of gift and gift exchange in the last two decades has provoked questions on how notions of divine superabundance can be translated into economics. In this article, I relate the thinking of Paul Ricoeur, John Milbank, Philip Goodchild and Albino Barrera to a specific economic reform that entails seeing land enclosure as inimical to the stability and fairness of an economy. I refer to the political economy of Henry George (1839-97) which takes land value taxation to be its centrally defining principle for a just economy.

Mei, T. (2008). Heidegger and Teilhard de Chardin: The Convergence of History and Future. Modern Theology 24:75-101.

This article places a major figure in the history of philosophy (Heidegger) in dialogue with a somewhat obscure theologian-paleontologist (Teilhard) in order to understand how they each draw out tacit meanings in one another (thus combatting common criticism of their thinking). With respect to Heidegger, the teleological structure of Teilhard's understanding of evolution allows us to see the teleological structure of being that is disclosed through Dasein. With respect to Teilhard, Heidegger's emphasis on historical understanding illuminates how Teilhard's concern for the future is possible only by way of breaking with a linear interpretation of history.

Mei, T. (2007). Justice and the Banning of the Poets: The Way of Hermeneutics in Plato's Republic. Review of Metaphysics 60:755-778.

This article focuses on the episode of the banning of the poets and argues that Plato did not dismiss poetry at all. Rather the episode serves to demonstrate the nature of justice as poetic, as opposed to what today we would call scientific and systematic. What links poetry and an understanding of justice is how sacrifice and antidote work as themes indicating how we should approach poetic meaning and the question of justice.

Mei, T. (2007). Insurance in Between: A Critique of Liability Insurance and Its Principles. Literature and Theology [Online] 21:82-98. Available at: http://dx.doi.org/doi:10.1093/litthe/frl063.

Is liability insurance simply a necessary evil in today's climate of litigation? Or does it have greater implications beyond its social and economic remit? In this article, I argue that when the insurance policy is viewed hermeneutically as a text, its negligence-based definition of action supplants the understanding of responsibility, therefore having theological and philosophical implications. Insurance, in this sense, comes 'in between' humanity and its relation to others and fundamental ontological questions concerning the meaning of uncertainty and suffering.

Mei, T. (2006). Form and Figure: Paul Ricoeur and the Rehabilitation of Human Work. Journal of French Philosophy 16:57-70.

This article elucidates the metaphorical, as opposed to strictly necessary, nature of work. It utilizes Paul Ricoeur's hermeneutical philosophy relating to the ontological dimension of metaphor. The analysis takes as its starting point the fact that both the word and work are forms of poiesis. Like the word, work has both a literal (necessary) and metaphorical (figurative) function. And like metaphor, work is therefore better understood no longer simply as necessary but as transformative of reality and meaning.

Mei, T. (2006). Commitment and Communication: The Aesthetics of Receptivity and Historicity. Contemporary Aesthetics [Online] 4:30-30. Available at: http://www.contempaesthetics.org/newvolume/pages/article.php?articleID=407.

A general tension in contemporary aesthetics can be described as existing between objective truth claims and historical relativity. The former is generally represented by the Enlightenment approaches and its descendants that ground aesthetic judgment in rationality. The latter characterizes the postmodern appeal to historicity and the exposure of historical prejudice. Following mostly the hermeneutical philosophy of Heidegger, Gadamer, Ricoeur, and Dupré, this paper argues how aesthetic theory, defined by either pole, inadequately accounts for historicity. In response to this critique, this paper attempts to navigate between these two poles in returning to an analysis of the nature of history and its phenomenological and ontological significance. It is in the very depth of the historical experience that aesthetics gains its greatest fecundity by means of its commitment to meaning and communication within history.
Book
Mei, T. (2017). Land and the Given Economy: An Essay in the Hermeneutics and Phenomenology of Dwelling. [Online]. Evanston, IL, USA: Northwestern University Press. Available at: http://www.nupress.northwestern.edu/content/land-and-given-economy.

What if the well-being of the economy depended not so much on mathematical formulae and highly abstract models but on perceiving the philosophical significance of a basic feature of our existence? And what if this feature had been, for the most part, overlooked by economists and philosophers interested in economics?
If the disjointed state of economic affairs is due to a misalignment with the understanding of the basis of our existence, there is much that philosophical analysis can contribute to economic theory. Whilst philosophy and economic thought have had significant interrelations since Aristotle, Karl Marx was the last major philosopher to prioritize the nature of existence over the economic when he designated material necessity and our labouring capacity as foundational concepts.
Today, however, the kinds of models used by economists tend to see matters relating to philosophical conceptions of existence as external to their discipline. Similarly, much philosophical engagement with economics tends to narrow its investigation to relations and concepts internal to a given model in order to assess its coherency. At the same time, philosophers critical of economics tend to offer little more than either a condemnation of capitalism or an endorsement of Marxism. There is a need, then, for philosophy to revive the pursuit of understanding the nature of existence and its bearing on the human economy.
In this book, I show how the landed basis of our existence converges meaningfully with economics. When understood philosophically, our landed existence suggests a form of economic practice first mentioned but inchoately developed by classical economics. I argue landed existence implies seeing the surplus value generated by land as a source of public revenue. I employ phenomenology when discussing the significance of our landed existence and hermeneutics when assessing the forgotten role of land in classical and neoclassical economic theory. Whilst some books have discussed the role of land in economic history and theory, none have treated it seriously as a philosophical concept.

Mei, T. (2009). Heidegger, Work, and Being. [Online]. London: Continuum. Available at: http://www.continuumbooks.com/books/detail.aspx?BookId=132296&SearchType=Basic.

This book provides a novel interpretation of the Aristotelian understanding of work in light of the philosophy of Martin Heidegger. In a world of changing work patterns and the global displacement of working lifestyles, the nature of human identity and work is put under great strain. Modern conceptions of work have been restricted to issues of utility and necessity, where aims and purposes of work are reducible to the satisfaction of immediate technical and economic needs. Left unaddressed is the larger narrative context in which humans naturally seek to understand a human contribution to and responsibility for themselves, others and being as a whole. What role does human work play in the development of the world itself? Is it merely a functional activity or does it have a metaphysical and ontological calling? "Heidegger, Work, and Being" elucidates Heidegger's philosophy of work, providing a novel interpretation of the Aristotelian understanding of work in relation to Heidegger's ontology and notion of thanking. Todd S. Mei employs Heidegger's hermeneutical approach to a critique and reconstruction of an understanding of work to show that work, at its core, is an activity centred on thanking and mutual recognition. "Continuum Studies in Continental Philosophy" presents cutting-edge scholarship in the field of modern European thought. The wholly original arguments, perspectives and research findings in titles in this series make it an important and stimulating resource for students and academics from across the discipline.
Book section
Mei, T. (2017). Paul Ricoeur: Building on the Ruins of Atheism. In: Goodchild, P. and Phelps, H. eds. Religion and European Philosophy: Key Thinkers from Kant to Žižek. London: Routledge, pp. 294-306. Available at: https://www.routledge.com/Religion-and-European-Philosophy-Key-Thinkers-from-Kant-to-Zizek/Goodchild-Phelps/p/book/9781138188525.

This chapter examines Paul Ricoeur's contribution to understanding the relation between religion and atheism. In particular, it provides an analysis of how Ricoeur sees atheism articulating essential criticisms of religion via Nietzsche, Marx, and Freud that give rise to a new conception of religion and faith.

Mei, T. (2016). Constructing Ricoeur's Hermeneutical Theory of Truth. In: Davidson, S. and ValléeM.-A. V. eds. Hermeneutics and Phenomenology in Paul Ricoeur: Between Text and Phenomenon. Dordrecht, the Netherlands: Springer, pp. 197-215. Available at: http://dx.doi.org/10.1007/978-3-319-33426-4.

While there are several moments throughout his career when Ricoeur devotes attention to the problem of truth—for example, in History and Truth, his conception of manifestation in his biblical hermeneutics, and when discussing convictions and non-epistemological beliefs in Oneself as Another—a more unified theory is never formulated. This can be seen as a somewhat odd omission given the emphasis he places on a hermeneutical form of reasoning. What is a theory of reasoning without a theory of truth? The aim of this chapter is to construct a theory of truth from various texts that span Ricoeur's career. I begin by situating Ricoeur between Heidegger's notion of truth as disclosure and MacIntyre's view that truth is monolithic. I examine how fragility acts as the founding concept for a Ricoeurian theory of truth, which I describe as a kind of "holistic fallibilism." The core of his theory is ethically grounded as opposed to emphasizing ontological disclosure, consistency of beliefs with a metaphysical principle, or the analysis of the reasonableness of statements/propositions.

Mei, T. (2015). Convictions and Justification. In: Paul Ricoeur in the Age of Hermeneutical Reason: Poetics, Praxis, and Critique. Lanhan, MD, USA: Lexington (Rowman Littlefield), pp. 99-124. Available at: https://rowman.com/ISBN/9780739191743/Paul-Ricoeur-in-the-Age-of-Hermeneutical-Reason-Poetics-Praxis-and-Critique.

Typically, there have been three ways of responding to problems of fairness in matters of distributive justice: the reconstruction of the process of public scrutiny and debate so that it is sensitive to difference; the safeguarding of difference; and the task of rethinking the face-to-face dynamics of debate. The first two projects tend to have significant shortcomings with respect to assumptions about identity and language, which I discuss elsewhere. The third project, which is generally hermeneutical with its emphasis on dialogue and interpretation, appears promising since it attempts to respect diverse languages as well as how this diversity radically changes what we might think it means to understand what another person or group is attempting to say. The complexity of public debate, nonetheless, goes much deeper than merely a difference between identities and language games since conflicts at this level arise from what I refer to as an existential commitment—i.e., an avowal concerning how to live in view of the meaning of being. Another way of speaking of this kind of commitment is in terms of deeply held beliefs, or convictions, which in the words of Charles Taylor involve "questions about how I am going to live my life which touch on the issue of what kind of life is worth living." The committed nature of these beliefs—that is, their conviction—is the very thing that processes of public mediation find difficult to address and therefore often attempt to eliminate by means of a process of scrutiny. In other words, convictions are seen in some sense to be irrational and either require being excluded or translated into a better form of reasoning.

The argument I present in this chapter resists this reductive strategy by establishing some distinctive qualities about the aforementioned third, hermeneutical project involving clarifications of the role of convictions and how these clarifications affect what it might mean to listen to the beliefs of another individual or group. I argue that convictions are a specific type of belief best analysed according to a hermeneutical form of reasoning, as opposed to an epistemologically oriented one. Accordingly, convictions should not be held to the same standard of justification in the sense of the traditional philosophical conception of "justified true belief." Following Ricoeur, I demonstrate how convictions are ontologically prior to those beliefs that we think should be justified. I discuss this in terms of convictions being linked to a primary mode of existential attestation that is set within the framework of a tradition. Due to the scope of this essay, I do not discuss the nature of tradition in any detail and instead assume a typical hermeneutical viewpoint which sees tradition as the historically constituted and changing framework in which symbolic meanings are interpreted, and thus formative of a culture's shared practices and understandings.

The conclusion of this chapter is devoted to indicating some practical steps toward integrating convictions in public debate through a process of listening to the beliefs of another. I therefore distinguish what an institutional space founded on hermeneutical reasoning might possibly look like. Instead of conceiving of public debate in terms of the epistemological assumptions about argumentation and justification, I refer to a specific, preliminary stage of public mediation as being constituted solely by the task of listening. Argument presupposes that one has first listened to the other party, and as we shall see, my concern is how processes of debate under-determine this crucial step. Drawing from George Taylor's work on metaphor, I describe the potential effect of listening in terms a "resemblance across difference" that can serve as the basis for a more productive, if not amicable, ground for later stages of debate and argumentation.

Mei, T. (2013)."Ricoeur and the Symbolism of Sainthood: From Imitation to Innovation,." In: Dickinson, C. ed. Postmodern Saints of France: Refiguring 'the Holy' in Contemporary French Philosophy. London: Bloomsbury, pp. 139-152. Available at: http://www.bloomsbury.com/us/the-postmodern-saints-of-france-9780567170583/.

Despite the way we think of saints as belonging to a certain historical period and confronting specific historical obstacles, we tend to see their acts as being universally meaningful, and therefore, that these acts are practices which should be imitated in some manner. However this understanding carries with it a significant difficulty: namely, there is a risk of interpreting the lives and actions of saints as providing rules of conduct to be followed, as if their enactment was an end in-itself. In other words, a simplistic notion of imitation can lead to the problem of voluntarism, where the intention to imitate an action is viewed to be sufficient or equal to actualizing goodness or piety. But there is a further, perhaps more significant problem with this understanding, and this involves how we tend to conflate the performance (or doing) of actions with their meaning. Does an action, especially that of a saint, have a meaning that is identical to its effect? Or, does the action itself produce a sense of meaning that outruns its effect? If the answer to this last question is affirmative, then the actions of a saint can be said to predicate an emergent meaning, that is, a meaning that has not yet been articulated, let alone realized. A saint would therefore be less a figure of convention and more a figure of innovation.

In this chapter, I employ Paul Ricoeur's theory of symbol to show how, beyond the historical specificity of the lives of saints, their actions can be understood to offer new ways of understanding the possibility for being, which I will unapologetically link to the Christian notion of "the New Being." My discussion will first include a summary of Ricoeur's theory of symbol, turning next to an application of this theory to saints and the contrasting context of the Prophet in the Hebrew Bible. The chapter will conclude with an elaboration of a symbolic understanding of action in relation to the New Being.

Mei, T. (2012). Introduction. In: Mei, T. and Lewin, D. eds. From Ricoeur to Action: The Socio-Political Significance of Ricoeur's Thinking. London: Continuum, pp. 1-16. Available at: http://www.bloomsbury.com/uk/from-ricoeur-to-action-9781441159731/.

This chapter argues about the distinction of Ricoeur's hermeneutical philosophy as it bears on questions of socio-political import. In particular it examines how Ricoeur's dialectical approach is able to maintain a theoretical balance between antinomies, such as universality and particularity, tradition and emancipation, and relativism and absolutism. The chapter also provides an overview of each chapter contribution and how the book contents contribute to an overall thesis on Ricoeur's socio-political thought.

Mei, T. (2012). Ricoeur Economicus: Can Market Exchange Involve Mutual Recognition?. In: Johnson, G. and Stiver, D. eds. Paul Ricoeur and the Task of Political Philosophy. Lanham: Rowman & Littlefield: Lexington Books, pp. 65-84. Available at: https://rowman.com/ISBN/9780739167731.

Poststructural criticisms of classical and neoclassical economic conceptions of human motivation and agency often include rejections of how market exchange is conceived to involve only the desires and rationality of a solitary human agent. While many of these criticisms are illuminating, they also tend not to offer a positive, constructive alternative.

In this chapter, I discuss the contributions of Paul Ricoeur's understanding of mutual recognition and how it can be used--albeit perhaps despite Ricoeur's own intention and critical assessment of economics--to retrieve a theory of exchange in which mutuality is possible.

My analysis consists of five sections. First, I recapitulate Ricoeur's criticism of exchange. Second, I examine how the economist Richard Ebeling attempts to read mutuality in exchange through the hermeneutics of Ricoeur and why this attempt fails. Third, I revive Ricoeur's broader conception of value in relation to care for the other. This allows me, in the fourth section, to correlate Ricoeur's discussion of ethical value to exchange-value. Finally, I join exchange to mutual recognition via Ricoeur's discussion of epieikeia (equity).
Edited book
Mei, T. and Lewin, D. eds. (2012). From Ricoeur to Action: The Socio-Political Significance of Ricoeur's Thinking. [Online]. London: Continuum. Available at: http://www.bloomsbury.com/uk/from-ricoeur-to-action-9781441159731/.

From Ricoeur to Action engages with the thinking of the French philosopher Paul Ricoeur (1913-2005) in order to propose innovative responses to 21st-century problems actively contributing to global conflict. Ricoeur's ability to draw from a diverse field of philosophers and theologians and to provide mediation to seemingly irreconcilable views often has both explicit and implicit practical application to socio-political questions. Here an international team of leading Ricoeur scholars develop critical yet productive responses through the development of Ricoeur's thought with respect to such topics as race, environmental ethics, technology, political utopia and reinterpreting religion.

Representing a new generation of Ricoeur scholarship that attempts to move beyond an exegetical engagement with his philosophy, this collection of original essays examines key problems in the 21st-century and the ways in which Ricoeur's philosophy understands the subtleties of these problems and is able to offer a productive response. As such it presents an elucidation of the practical significance of Ricoeur's thinking and an innovative contribution to resolving socio-political conflicts in the 21st century.
Review
Mei, T. (2013). Review of Deleuze and Ricoeur: Disavowed Affinities and the Narrative Self. Philosophical Quarterly [Online] 63:612-614. Available at: http://dx.doi.org/10.1111/1467-9213.12017.

By Declan Sheerin

Mei, T. (2013). Review of Heidegger and the Measure of Truth. Philosophical Quarterly [Online] 64:193-195. Available at: http://dx.doi.org/10.1093/pq/pqt025.

By Denis McManus

Mei, T. (2012). Review of Mortal Subjects: Passions of the Soul in Late Twentieth-Century French Thought. Journal of European Studies [Online] 42:7-9. Available at: http://dx.doi.org/10.1177/0047244112449968d.

By Christina Howells

Mei, T. (2012). Review of The Making of the Economy: A Phenomenology of Economic Science. Philosophy in Review [Online] 32:462-464. Available at: http://journals.uvic.ca/index.php/pir/article/view/11747.

By Till Duppe

Mei, T. (2011). Review of Debating God's Economy: Social Justice in America on the Eve of Vatican II. International Journal of Public Theology [Online] 5:367-368. Available at: http://booksandjournals.brillonline.com/content/journals/10.1163/156973211x581597.

By Craig Prentiss

Mei, T. (2010). Review of Paul Ricoeur between Theology and Philosophy. Philosophy in Review [Online] 30:389-392. Available at: http://journals.uvic.ca/index.php/pir/article/view/5367/1874.

By Boyd Blundell

Mei, T. (2010). Review of The End of Work: Theological Critiques of Capitalism. International Journal for Public Theology 4:373-374.

Mei, T. (2010). Review of The Metaphysics of Capitalism in Marx and Philosophy. Marx & Philosophy Review of Books [Online]:1-6. Available at: http://www.marxandphilosophy.org.uk/reviewofbooks/reviews/2010/194.
Last updated