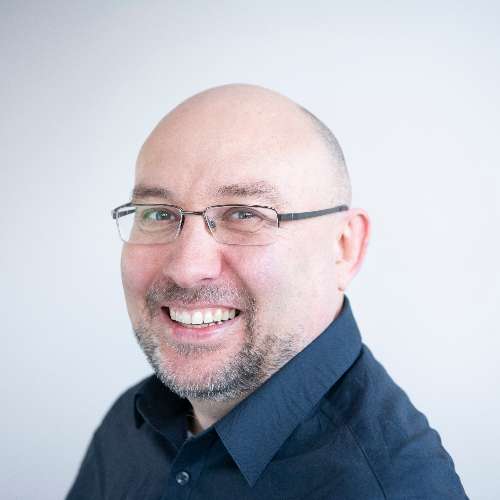 Professor Richard King
Head of Department of Religious Studies
Professor of Buddhist and Asian Studies
About
Professor Richard King studied philosophy and religious studies at the University of Hull before completing a PhD on Hindu and Buddhist philosophy at the University of Lancaster. He has worked in a number of different universities including Stirling, Derby, Vanderbilt (Nashville, USA), Glasgow and has been at the University of Kent since 2013. 

Richard describes himself as a philosopher and a historian of ideas by inclination with an interest in classical South Asian thought and postcolonial theory. His work explores the intersection between what we call philosophy and mysticism/spirituality and the ways in which European colonialism has influenced (and continues to influence) modern interpretations of classical Indian traditions.  

Selected publications

Early Advaita Vedanta and Buddhism, SUNY Press, 1995

Orientalism and Religion, Postcolonial theory, India and "the Mystic East", Routledge, 1999 

Indian Philosophy. An Introduction to Hindu and Buddhist Thought, Edinburgh University Press, 2000

Selling Spirituality. The Silent Takeover of Religion, Jeremy Carrette and Richard King,  Routledge, 2005

RELIGION/THEORY/CRITIQUE: Classic and Contemporary Approaches and Methodologies, Columbia University Press,  2017 (ed.)
Research interests
Richard's research explores interdisciplinary issues in the intersection between Religious Studies, Philosophy, the comparative study of mysticism/spirituality and the study of Asia. He works on theory and method questions in the study of religion (see Religion/Theory/Critique, Columbia University Press, 2017) and, in particular, has written about the impact of coloniality/modernity on the representation of Hindu and Buddhist traditions in the West. 

He is one of a number of key writers who have called into question the usefulness of the category of religion as a cross-cultural variable, especially with regard to the history of South Asian traditions. He is also known for his writings on colonialism and the modern formation of the category of Hinduism. More specifically, Richard is a specialist of classical Indian (Hindu Brahmanical and Buddhist) thought, with specific interests in early Indian Mahayana Buddhism and Advaita Vedanta. 

Richard has a particular interest in postcolonial theory and the challenges involved in seeking to globalise and expand philosophy beyond its western horizons. (see Orientalism and Religion, Routledge; and Indian Philosophy, 2000). He is also interested in the impact that neoliberal capitalism has played in the emergence of new forms of eastern-inspired spirituality in the contemporary period (see  Selling Spirituality, Carrette and King, Routledge, 2005). 

From 2007 to 2009 Richard served on the advisory committee to the Guggenheim Museum in New York for 'The Third Mind. a major exhibition exploring Asian philosophical influences on modern American art and also as co-chair of the Cultural History for the Study of Religion group for the American Academy of Religion. 

From 2017-2020 he is co-investigator for a Leverhulme Trust funded research project which seeks to map mindfulness training provision in the UK (Twitter: @MapMindful) 

Richard's current research work explores apophatic (that is, negative or 'unsaying') discourse in classical Buddhist, Vedantic and Christian literature and the ways in which these trends have been largely excluded from the history of philosophy and framed by the category of mysticism. He is also working on the rise of 'mindfulness" in the 21st-century, exploring how an ancient Buddhist meditative practice became a modern secular therapy now widely adopted in healthcare, business and military contexts. 


He welcomes enquiries from candidates interested in doctoral study in the following areas:
Yogic Philosophies of India (Brahmanical and Buddhist)

Postcolonial/Critical Theory and the Study of Indian Traditions

The Concept of Hinduism

Theory and Method in the Comparative Study of Religion

Comparative Study and the Category of Religion

The Study of Global/World Philosophies

Spirituality and Capitalism

Critical Approaches to the Study of Mindfulness

The Comparative Study of Mysticism/Spirituality

The Varieties of Non-Dualism

Spiritual//Ecological Responses to the Anthropocene/Capitalocene
Teaching
Richard teaches a range of subjects including Hindu and Buddhist traditions; Indian philosophy; postcolonial theory; and theory and method in the study of religion/South Asia.
Publications
Article
King, R. (2013).

The Copernican Turn in the Study of Religion

.

Method and Theory in the Study of Religion

[Online]

25

:137-159

.

Available at

:

http://dx.doi.org/10.1163/15700682-12341280

.

Contemporary theoretical debates within the study of religion reflect the impact of a range of critical theories inspired by feminist, poststructuralist, postcolonial and "queer" perspectives on the field. Much of this work reflects a radicalization of a post-Kantian notion of the social con-struction of reality. It is argued that such theories represent an unfolding of the social and cultural implications of the Kantian epistemological project and reflects a similar "Copernican Turn" involving the recognition that the object of study--"religion," is a construct reflecting the meth-odological and theoretical assumptions of the researcher. The article then offers a postcolonial critique of mainstream "secularist" historiographies of the field and argues for an alternative model for understanding the history and future of the field of the comparative study of religion, grounded in the practice of comparative cultural critique and commentary on dominant models of modernity.
Book
Carrette, J. and King, R. (2005).

Selling Spirituality: The Silent Takeover of Religion

.

[Online]

.

Abingdon

:

Routledge

.

Available at

:

http://www.routledge.com/books/details/9780415302098/

.

This jointly authored book critically examines the use of spirituality in a neo-liberal world. It argues that, after the privatization of religion during the Enlightenment, there has been a second privatization in the post-1980s global marketplace. This second privatization is related to commercial and corporate powers that have taken over the language of spirituality for the market. The book thus offers a new typology for the relationship between religion and capitalism and shows how 'brand-culture' has transformed the idea of the spiritual. It provides a new genealogy of spirituality, an exploration of western and eastern traditions and explores the use of spirituality in business. This book has received considerable international interest, went into digital printing within six months after the first print run, and has already been translated into Dutch and has other forthcoming translations. The originality of the book is in providing a critical interpretation of market and business based spirituality, not least in the 'Body, Mind, Spirit' publishing industry

King, R. (1999).

Orientalism and Religion: Postcolonial Theory, India and 'the Mystic East'

.

[Online]

.

Abingdon and New York

:

Routledge

.

Available at

:

http://www.routledge.com/books/details/9780415202589/

.

Orientalism and Religion offers us a timely discussion of the implications of contemporary post-colonial theory for the study of religion. Richard King examines the way in which notions such as mysticism, religion, Hinduism and Buddhism are taken for granted. He shows us how religion needs to be reinterpreted along the lines of cultural studies. Drawing on a variety of post-structuralist and post-colonial thinkers, such as Foucault, Gadamer, Said, and Spivak, King provides us with a challenging series of reflections on the nature of Religious Studies and Indology.

King, R. (1999).

Indian Philosophy. An Introduction to Hindu and Buddhist Thought

.

Edinburgh

:

Edinburgh University Press

.

King, R. (1995).

Early Advaita Ved?nta and Buddhism: The Mah?y?na Context of the Gau?ap?diya-k?rik?

.

[Online]

.

New York

:

State University of New York Press

.

Available at

:

http://www.sunypress.edu/p-2143-early-advaita-vedanta-and-buddh.aspx

.

This book provides an in-depth analysis of the doctrines of early Advaita Vedanta and Indian Mahayana Buddhism in order to examine the origins of Vedanta.
Book section
King, R. (2017). Edited and Critical Introduction.

in:

King, R. ed.

Religion, Theory, Critique: Classic and Contemporary Approaches and Methodologies

.

New York

:

Columbia University Press

.

King, R. (2016). 'Paying Attention' in a Digital Economy: Reflections on the Role of Analysis and Judgement Within Contemporary Discourses of Mindfulness and Comparisons with Classical Buddhist Accounts of Sati.

in:

Handbook of Mindfulness: Culture, Context and Social Engagement

.

Springer International Publishing

,

pp.

27-45

.

Available at

:

http://doi.org/10.1007/978-3-319-44019-4_3

.

This chapter examines the question of the role of intellectual analysis and ethical judgement in ancient Indian Buddhist accounts of sati and contemporary discourses about 'mindfulness'. Attention is paid to the role of paññ? (Sanskrit: prajñ?: 'wisdom' or 'analytical insight') and ethical reflection in the cultivation of sati in mainstream Abhidharma and early Mah?y?na philosophical discussions in India, noting the existence of a subordinate strand of Buddhist thought which focuses upon the non-conceptuality of final awakening (bodhi) and the quiescence of mind. Modern discourses of mindfulness are examined in relation to detraditionalization, the global spread of capitalism and widespread adoption of new information technologies. It is argued that analysis of the exponential growth in popularity of 'mindfulness' techniques must be linked to an exploration of the modern history of attention, more specifically, the possibility that the use of fast-paced, digital, multimedia technologies is facilitating a demand for fragmented or dispersed attention. It is argued that the fault line between divergent contemporary accounts of mindfulness can be seen most clearly over the issue of the role of ethical judgements and mental ratiocination within mindfulness practice. The two most extreme versions on this spectrum see mindfulness on the one hand as a secular mental technology for calming the mind and reducing stress and discomfort, and on the other as a deeply ethical and experiential realization of the geopolitics of human experience. These, it is suggested, constitute an emerging discursive split in accounts of mindfulness reflective of divergent responses to the social, economic, political and technological changes occurring in relation to the global spread of neoliberal forms of capitalism.

King, R. (2011). Imagining Religions in India: Colonialism and the Mapping of South Asian History and Culture.

in:

Mandair, A. and Dressler, M. eds.

Secularism and Religion-Making

.

Oxford, UK

:

Oxford University Press

,

pp.

37-61

.

King, R. (2010). Philosophy of Religion as Border Control: Globalization and the Decolonization of the "Love of Wisdom" (philosophia).

in:

Bilimoria, P. and Irvine, A. eds.

Postcolonial Philosophy of Religion

.

Dordrecht, Netherlands

:

Springer

,

pp.

35-52

.

Available at

:

http://www.springer.com/social+sciences/religious+studies/book/978-90-481-2537-1

.

Mainstream philosophy of religion, particularly in its Anglo-American variant but also in the Continental tradition, is preoccupied by parochial questions that derive from its heritage in liberal Protestantism on the one hand, and the secular Enlightenment on the other. Yet the parochialism is masked by the material and intellectual history of colonial domination that permits "Western" philosophers to pose their questions as ostensibly universal questions asked ofreligion byphilosophy. The process of globalization, however, recalls philosophy from such preoccupation with "border control" to be the loving pursuit of wisdom. The author examines how modern philosophy of religion, including some of the contributions of postcolonial theory, has, by classifying them as religions, subalternized many of the world's wisdom traditions. He concludes by advocating a renewed and more expansive form of philosophy of religion as loving pursuit of wisdom, nourished by a clearer self-critical grasp of its historic situation and limitations.

King, R. (2004). Asian Religions and Mysticism: The Legacy of William James in the Study of Religions.

in:

Carrette, J. R. ed.

William James and the Varieties of Religious Experience. A Centenary Celebration

.

London and New York

:

Routledge

,

pp.

106-123

.

King, R. (2003). Colonialism and Buddhism.

in:

Buswell, R. E. ed.

Encyclopaedia of Buddhism

.

New York

:

Macmillan

.

King, R. (2001). Orientalism, Hinduism and Feminism.

in:

Macfie, A. L. ed.

Orientalism. A Reader

.

Edinburgh

:

Edinburgh University Press

,

pp.

335-342

.
Edited book
King, R. (2006).

Religion and Violence in South Asia: Theory and Practice

.

[Online]

.

King, R. and Hinnells, J. eds

.

Abingdon

:

Routledge

.

Available at

:

http://www.routledge.com/books/details/9780415372916/

.

Do religions justify and cause violence or are they more appropriately seen as forces for peace and tolerance?

Featuring contributions from international experts in the field, this book explores the debate that has emerged in the context of secular modernity about whether religion is a primary cause of social division, conflict and war, or whether this is simply a distortion of the 'true' significance of religion and that if properly followed it promotes peace, harmony, goodwill and social cohesion.

Focusing on how this debate is played out in the South Asian context, the book engages with issues relating to religion and violence in both its classical and contemporary formations. The collection is designed to look beyond the stereotypical images and idealized portrayals of the peaceful South Asian religious traditions (especially Hindu, Buddhist, Jain and Sufi), which can occlude their own violent histories and to analyze the diverse attitudes towards, and manifestations of violence within the major religious traditions of South Asia. Divided into three sections, the book also discusses globalization and the theoretical issues that inform contemporary discussions of the relationship between religion and violence.
Last updated