Kent as a sustainable community resource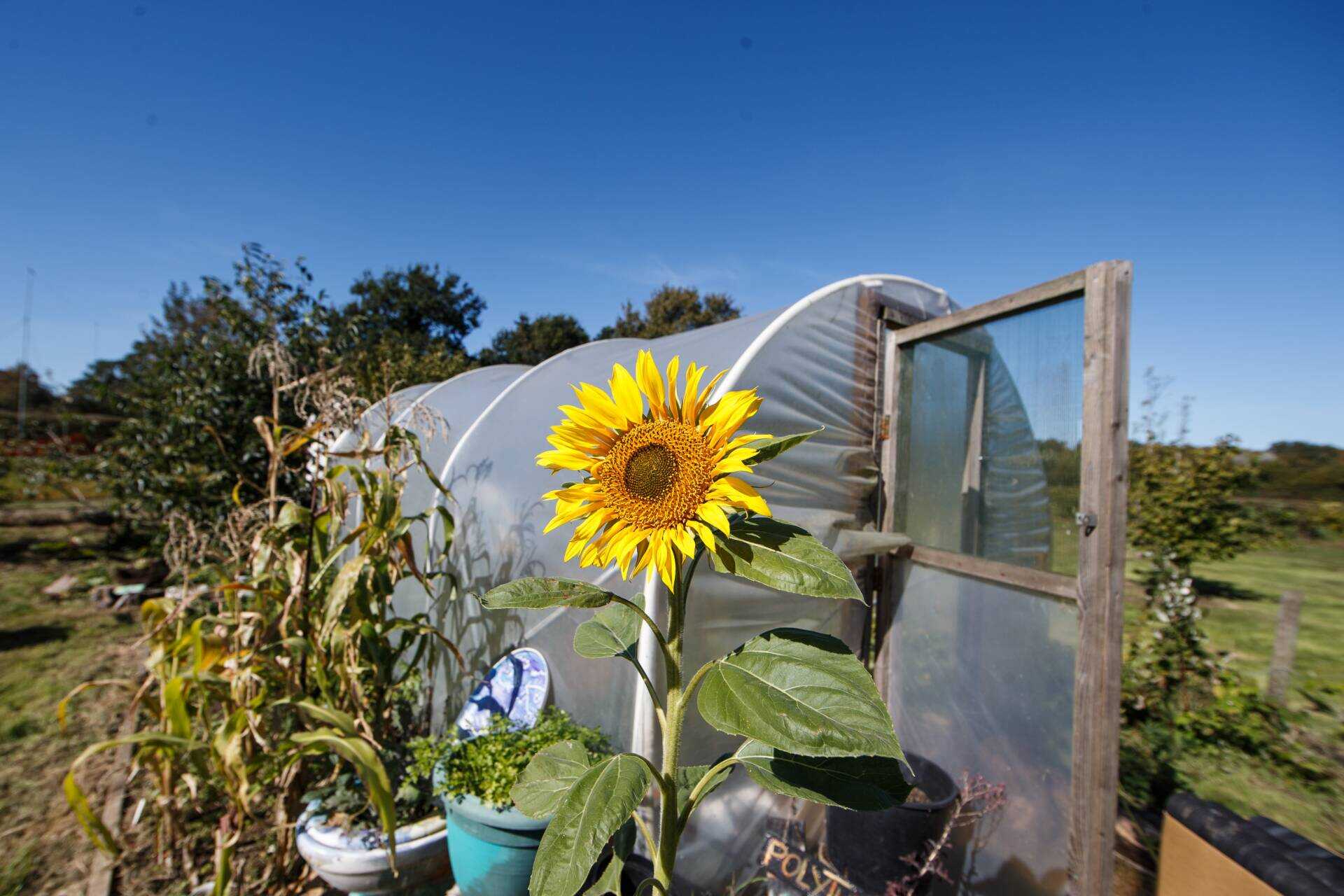 The campus as a community resource
A green campus
The county of Kent proudly protects its reputation as the 'Garden of England', so it seems only right that the university bearing its name should go some way to living up to that renown. University campuses are necessarily largely based around buildings and the practicalities of running an education institution, but the Sustainability Team at University of Kent are increasingly finding innovative ways to both green the site and make it a more attractive space to live, learn and work.
This team, led by Sustainability Manager Catherine Morris, is also working to help the University hit the United Nations' Sustainable Development Goals (SDGS), as well as providing wellness and wellbeing benefits to the local community. Whether it is hyperlocal food or a place to sit and relax, the variety of projects across the Canterbury campus speak to environmental awareness, the University's aim to be the world's first Right To Food university and the area's agricultural history.
Catherine Morris says...
"We have the Community Oasis Garden, we're planting 300 heritage fruit and nut trees to create an orchard space and we have a third project idea for a river of vegetation, which weaves from one side to the other through central campus," says Catherine Morris. "Anyone walking on campus will at some point stumble across this river of vegetation, and if you follow it in either direction, you'll get to either one of the sites that are using natural spaces and food to communicate more broadly about sustainability."

The heritage fruit trees are to be planted in a setting that replicates how much of the surrounding countryside will have looked in Kent's past of smallholdings and family-run orchards. The trees will sit amidst hedgerows and orchard meadows in a reflection of how farmers managed the land and environment. A small area of re-wilding that will provide a home for insects and wildlife, as well as a pleasant place for students, staff and the local community to explore.
"These spaces are for use by all people, particularly the local community, as the planted area is well-used by dog walkers," says Morris. "We want to put in signage that communicates more broadly what the university is doing with its green spaces and sustainability around restoring those natural spaces."
The Kent Community Oasis Garden (KentCOG) is the face of sustainability on campus that many staff, students and members of the local community see on a regular basis, with Sustainability Coordinator Emily Mason having a unique perspective on the popular site.
"I was a student here back in 2008," says Mason. "Some students and lecturers thought it'd be good if we could grow our own food, so we found this site and started to dig up a garden. When I came back to work here in 2017 I wondered how the garden was doing so I went up there. It was quite overgrown and it became very obvious that the student calendar and the growing season do not fit very well together.
"So a colleague and I thought about how to make this work, because it is important to have growing space on a campus, I think. That's when the idea came about of bringing in a partner that is looking for green space no matter the weather, all year round.
So we teamed up with East Kent Mind, which is great as there is that connection between the natural environment and good mental health; that preventative aspect of getting your hands in the soil and having somewhere to meet. It also means that the students can dip in and out in term-time.
Our volunteers are a mix of those who live nearby, students, those who work with Mind and some who are referred here by their GP. We have open sessions on Wednesday and Friday between 10am and 2pm."
Quotation
Our volunteers are a mix of those who live nearby, students, those who work with Mind and some who are referred here by their GP. We have open sessions on Wednesday and Friday between 10am and 2pm."
Growing fruit and vegetables
KentCOG is mostly used to grow fruit and vegetables, with volunteers having input about which crops they would most like to try. Kentish cobnuts are, of course, one crop that is grown, with leafy greens and soft fruits such as strawberries and gooseberries also proving popular.
There is also a commercial side to the garden's sustainability, with the café at the Gulbenkian Arts Centre being a ready market for the salads, tomatoes and other produce.
This also helps the venue with its sustainability goals, drastically reducing overall food miles.
The Gulbenkian returns the favour in the shape of cookery sessions, where its chefs run on-site primers on how to cook some of the wonderful produce that is grown in the garden. These sessions and other seasonal events also mean that students and members of the local community get to share tips on how best to roast a squash or get the best out of kale.
"Sometimes the students are quite reluctant to take a vegetable if they're not familiar with it," says Mason. "We'll show them what to do, we have the cooking demos and plan to produce recipe cards in the future. A lot of great community learning goes on, where older community volunteers share knowledge with students on cooking or planting.
"There's a really nice intergenerational interaction and that can work in a similar way with international students as well. Domestic students can show them how to cook something they are unfamiliar with and international students might suggest something new to grow that we may not try otherwise. We have tried quite a few things in the polytunnel, including watermelon."
The watermelon crop may not have been a great success in the Kentish climate, but KentCOG and the other sustainability initiatives at the University certainly seem to be showing a good return on investment, in terms of improved mental health, community interaction and in production of rainbow chard, raspberries and spinach.
Initiatives to return orchards and hedgerows, as well as encouraging knowledge of foraging, look set to help with SDGs while providing some small help in the cost of living crisis, for students and members of the local community alike.
The sights, sounds, mood and tastes of the campus are all improved as a result of this work, but it is the environment that is the biggest winner.
Find out more
You can find details of how to find KentCOG, as well as open session hours, events and social media links on the garden's dedicated website.