Undergraduate Open Days
Join us at the Medway campus on Saturday 24 June and the Canterbury campus on Saturday 1 July. Meet staff and students, find out about our courses and explore our stunning campuses for yourself.

The Kent International Foundation Programme (IFP) is primarily designed for international students, allowing them to develop their academic knowledge and skills, and if required their English language ability, for entry to undergraduate study at university.
Overview
The programme, on offer at the University of Kent for over 40 years, takes place on the Canterbury campus and students are full members of the University with access to University accommodation and all academic, welfare, social and sport facilities on campus.

With academic subject modules and academic skills modules taught by highly qualified University of Kent tutors, the IFP leads to a wide range of degree programmes at the University.
Progression on to your degree programme is automatic at the end of the IFP, if you achieve the required grades. 100% of our IFP students progressed onto Kent degree courses in 2022.
Autumn-start IFP Progression Routes
Our Autumn-start (Sep) IFP provides access to honours degrees in the following subjects (those marked with * are also available on our Spring-start IFP).
You can find the progression requirements from the IFP under Entry Requirements on each individual degree course page.
International Programmes provides high-quality in-house pathways to Kent degrees, as well as variety of pre-sessional and in-sessional academic skills and language support. It also supports the University's internationalisation agenda with training in global leadership and intercultural communication.
I would recommend the IFP, it gives you so much, not just academically but also socially; I really felt I was part of something when I was studying on the IFP
Mariam Al-Bader - International Foundation Programme
Entry requirements
To gain entry on to the IFP, you need the following:
a good academic school-leaving certificate with particular strengths in subjects that are relevant to your intended area of study approved by the University of Kent
a secondary school-leaving certificate approved by the University of Kent
appropriate national or international qualifications
to satisfy specific departmental entry requirements
for progression to some degree course, GCSE grades A/B/C maths or equivalent. If you do not have this level of qualification, you will need to do the IFP Maths module.
A level

CDD

GCSE

Minimum of 3 x 6s (Bs) and 2 x 4s (Cs)

Access to HE Diploma

Not applicable

BTEC Nationals

The University will consider applicants holding BTEC National Diploma and National Extended Diploma qualifications (QCF; NQF; OCR) on a case-by-case basis.

International Baccalaureate

24 points

International Foundation Programme

N/A

T level

The University will consider applicants holding T level qualifications in subjects closely aligned to the course.
The entry requirements below demonstrate the type of qualifications you will need to apply for the International Foundation Programme (IFP). Some of our courses have subject specific requirements. Please visit the International Programmes site for more information.
The University welcomes applications from international students. To gain entry on to the IFP, you need the following:
a good academic school-leaving certificate with particular strengths in subjects that are relevant to your intended area of study approved by the University of Kent
a secondary school-leaving certificate approved by the University of Kent
appropriate national or international qualifications
satisfy specific departmental entry requirements
for progression to some degree programmes, GCSE grades A-C/9-4 maths or equivalent. If you do not have this level of qualification, you will need to do the IFP Maths module.
For details of entry requirements per country please visit the International Programmes site.
Meet our staff in your country
For more advice about applying to Kent, you can meet our staff at a range of international events.
English Language Requirements
All students requiring a student visa to study in the UK who are not from a majority English speaking country will need a IELTS for UKVI with a minimum of 5.0 in all skills or a Pearson PTE Academic UKVI with a minimum of 36 in all skills. A list of majority English speaking countries is available on the English Language Requirements website. If you will be applying for a student visa, you need to take the IELTS or PTE at a UKVI accredited centre; the correct tests are called IELTS for UKVI and Pearson PTE Academic UKVI.
Students who do not require a visa can join on their high school grades where suitable or other English language qualifications such as:
IELTS Academic: minimum 5.0 in all skills
TOEFL iBT: Overall 62; Reading 15; Writing 15; Listening 14; Speaking 19
PTE Academic: minimum 36 in each skill
GCSE English (first language): 4 (C)
GCSE English (second language): 5 (B)
If you have another English-language qualification that is equivalent to IELTS, please email us at internationalprogrammes@kent.ac.uk and we will be happy to advise you.
Form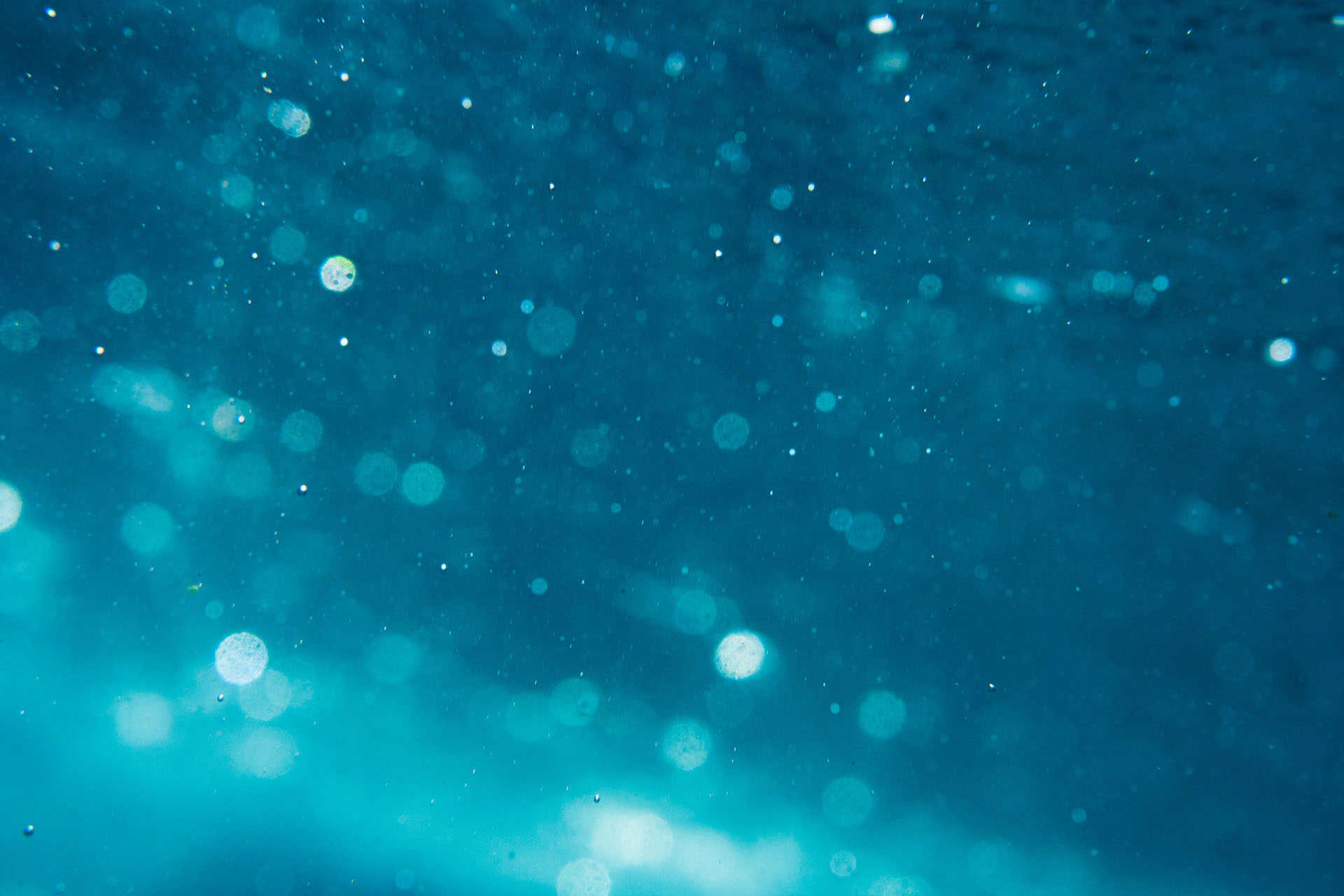 Register for email updates
Course structure
Duration: 9 months
The International Foundation Programme is a modular course taught over three terms, starting in autumn.
The Academic Skills Development classes help you work to develop all the necessary skills to fully enjoy your academic experience in the UK, for example, seminar and group work communication skills, developing as an independent student, improving skills in analysis, critique, time management, and project management. You will then take modules which are relevant to your chosen undergraduate degree programme.
This course structure is indicative of the modules available for this programme. Modules are based on the current curriculum and may change year to year in response to new curriculum developments and innovation.
Autumn 2023 start IFP
Welcome week: 18 September - 22 September 2023
Autumn term: 25 September - 15 December 2023
Spring term: 15 January - 5 April 2024
Summer examination term: 6 May - 14 June 2024
(Start your undergraduate degree in September 2024)

Foundation Year
You take the compulsory module FOUN0036 and either FOUN0035 or FOUN0037 based on the level of your English. You then choose a further 90 credits from the remaining list of optional modules.
Foundation year
Fees
The 2023/24 annual tuition fees for this course are:
Home full-time

£9,250

EU full-time

£13,500

International full-time

£18,000
For details of when and how to pay fees and charges, please see our Student Finance Guide.
For students continuing on this programme, fees will increase year on year by no more than RPI + 3% in each academic year of study except where regulated.*
Your fee status
The University will assess your fee status as part of the application process. If you are uncertain about your fee status you may wish to seek advice from UKCISA before applying.
Additional costs
Find out more about accommodation and living costs, plus general additional costs that you may pay when studying at Kent.

Funding
Scholarships
We have a range of subject-specific awards and scholarships for academic, sporting and musical achievement.
Search scholarships
View scholarship opportunities for this programme on the International Programmes website.
Please note that Student Loans Company (SLC) funding is not available for UK students intending to study on the IFP (autumn or spring start), as this is a one year stand-alone programme.
Undergraduate degree course following on from the IFP will be eligible for SLC funding, as are undergraduate degree courses 'with an integrated foundation year'.
Teaching and assessment
Our IFP is entirely managed and delivered by the University of Kent, allowing us to offer teaching of exceptional quality. Teaching is organised in small groups and includes lectures, seminars, tutorials, workshops and independent learning. Throughout the course, students will be encouraged to apply the skills learnt in one module to all other modules and find relations between modules in order to broaden their education.
Assessment on the majority of modules will be through a combination of final examinations and coursework, including assignments from 1,000 to 2,000 words, online quizzes and tests from 45 minutes to two hours in length.
Contact hours
For a student studying full time, each academic year of the programme will comprise 1200 learning hours which include both direct contact hours and private study hours. The precise breakdown of hours will be subject dependent and will vary according to modules. Please refer to the individual module details under Course Structure.
Methods of assessment will vary according to subject specialism and individual modules. Please refer to the individual module details under Course Structure.
Programme aims
On the IFP you will be provided with:
a range of modules covering the foundations of a range of subjects
teaching informed by current research and scholarship to encourage active involvement
opportunities to apply knowledge and skills in a range of activities
a stimulating and challenging education
a firm conceptual foundation in the subjects necessary for progression to stage one in their chosen pathway
academic literacy through the academic skills modules
general critical, analytical and problem-solving skills
the ability to manage their own learning and carry out some independent research appropriate to foundation level
appropriate academic and pastoral guidance
Learning outcomes
Knowledge and understanding
You will gain knowledge and understanding of:
the inter-disciplinary nature of academic skills in the humanities, social sciences and sciences
an appropriate degree of factual and conceptual knowledge of your chosen subject(s) for the purposes of university study
academic and social cultures and practices other than your own
intercultural language issues.
the structures, registers and varieties of language required to be successful on a University of Kent degree programme
Intellectual skills
You will develop intellectual abilities in the following:
present, evaluate and interpret a variety of data using defined techniques in a logical and systematic fashion
develop lines of argument and make sound judgements in accordance with the basic theories, methods, principles and concepts of the subjects studied
engage in critical reflection, verbal discussion and written and interpretative analysis of key material
assess the merits of contrasting theories and explanations, and make links across different subjects
present rational and reasoned theses and arguments to a range of audiences
separate fact from opinion and identify arguments and counter-arguments
distinguish between and use an appropriate range of technical and numerical systems and/or a range of spoken and written academic and other registers, styles and genres
Subject-specific skills
You will gain subject-specific skills in the following:
demonstrate knowledge of the main methods of enquiry and analysis in the humanities, social sciences and sciences
present data in graphic and textual form in a manner appropriate to the subjects being studied
evaluate and interpret data and information, develop arguments and come to sound conclusions in accordance with the relevant theories and concepts related to the subjects being studied
demonstrate an appropriate level of (subject-specific) linguistic competence
evaluate the reliability and validity of source data (factual, theoretical, quantitative and qualitative) and incorporate your own opinion in an appropriate manner
be able to work in laboratory and workshop environments and use appropriate equipment and tools (f

or Sciences or Architecture and Arts pathways.

)
Transferable skills
You will gain transferable skills in the following:
work with others through the preparation of projects, seminars and presentations, and through general pair and group work in class
recognise your own strengths and weaknesses and improve your performance as a result
recognise how skills learned in one module can be applied in another
apply critical and academic skills across all modules
communicate information to specialist and non-specialist audiences and show a degree of audience awareness in terms of written and oral text
demonstrate a degree of autonomy, showing the ability to learn effectively using your own resources, be organised and meet deadlines
select and use appropriate library and IT applications and resources.
Careers
Students progress to studying at degree level on a range of courses. For further information on careers, please see the relevant undergraduate degree courses.
Apply for International Foundation Programme (Autumn start) - Credit
There are two ways to apply:
Apply online. When you apply, you must state which degree programme you want to study after your IFP. Please note – if you choose to apply with us directly, we will be unable to consider your application if a) you already have an existing UCAS application to Kent or any other university or b) you submit a UCAS application after applying to Kent or any other university.
Alternatively, you can apply via the Universities and Colleges Admissions Service (UCAS). The institution code number of the University of Kent is K24, and the code name is KENT. You can view application instructions on the UCAS website.
Discover Uni information
Discover Uni is designed to support prospective students in deciding whether, where and what to study. The site replaces Unistats from September 2019.
Discover Uni is jointly owned by the Office for Students, the Department for the Economy Northern Ireland, the Higher Education Funding Council for Wales and the Scottish Funding Council.
It includes:
Information and guidance about higher education
Information about courses
Information about providers
Find out more about the Unistats dataset on the Higher Education Statistics Agency website.