Independent / Supplementary Prescribing - PCert
Join our successful prescribing programme and qualify as a non-medical prescriber.

Apply now for September 2023!
Overview
This is a well-established and successful independent/supplementary prescribing programme for pharmacists, nurses, midwives, physiotherapists, podiatrists, radiographers and dietitians.
It is a part-time, blended learning programme which leads to you qualifying as an independent prescriber (community and primary care pharmacists, nurses, midwives, physiotherapists, podiatrists, paramedics and therapeutic radiographers) or as a supplementary prescriber (diagnostic radiographers and dietitians). You develop the knowledge and skills to practise as prescribers and to meet the standards set by your respective professional/regulatory body. Available as eight or 12 months duration. Also available at Level 6 for nurses/midwives.
Is this programme right for me?
If you are a pharmacist, nurse, midwife, physiotherapist, podiatrist, radiographer or dietitian looking to become a prescriber this is the programme you are looking for.
We also run a 40-credit module as part of the University of Greenwich MSc Advanced Clinical Practice. If you are part of this Greenwich programme and have selected the Prescribing module then you do need to complete our Prescribing Application form.

If you are a pharmacist in the HEE LaSE area and want to improve your clinical skills and undertake a prescribing programme, we do offer a combination of one of our short course modules, Clinical Consultation Assessment and Diagnosis with our PGCert independent / Supplementary Prescribing. This is HEE funded for a limited time!
Entry points and application deadlines
We have two different programme lengths to choose from. You can study over the REGULAR eight months or choose the EXTENDED programme over 12 months. Priority for the regular length programme will be given to those with a clearly defined scope of practice. The extended programme is for all those who may prefer, or who will benefit from, a longer period of study. It is especially suitable for those studying at Level 6 and community pharmacists.
All application forms are to be emailed to MSOPPGTAdmin@greenwich@ac.uk
Please do not post any application forms.
Cohorts for academic year (2023/2024):
September 2023 (08 month)- deadline 02nd June 2023
October 2023 (12 month)- deadline 07th July 2023
January 2024 (08 month) deadline 13th October 2023
February 2024 (12 month)- deadline 24th November 2023
April 2024 (08 month) - deadline 19th January 2024
June 2024 (12 month) - deadline 15th March 2024
You can find upcoming cohort dates under Course Structure

All dates and deliveries subject to change.

HEE LaSE Pharmacists Appling for Clinical Consultation Assessment and Diagnosis with Independent / Supplementary Prescribing
Your applications deadlines are different as you are also applying for our Clinical Consultation Assessment and Diagnosis Module. Please check the application form.
Teaching
The Prescribing Programme is delivered by distance learning with a total of nine in person study days at the University, plus 12 days clinical practice, overseen by a DPP/PS/PE.
About Medway School of Pharmacy
Medway School of Pharmacy is one of the few regional schools of pharmacy in the UK, a collaboration between the University of Kent and the University of Greenwich.
The impetus for the formation of the Medway School of Pharmacy came from the local community, who recognised the shortage of qualified pharmacists in all branches of the pharmacy profession in Kent.
The School is now recognised as an established school with accreditation from the General Pharmaceutical Council (GPhC) and the Health and Care Professions Council (HCPC). Graduates are employed in health disciplines in Kent and the south-east and more broadly across the UK.

Accreditation
GPhC, NMC, HCPC
Entry requirements
Registration with the appropriate professional/regulatory body (NMC, GPhC, PSNI or HCPC)
Appropriate experience in the area of practice in which they will be prescribing
The ability to study at academic level 6 or level 7
Nurses and Midwives: At least one year's post-registration clinical experience in the UK. This includes all nurse (level 1), midwife or SCPHN registrants (including NHS, self-employed or non-NHS employed registrants) at the point of application
Pharmacists: At least two year's post-registration clinical experience in the UK at the point of applying
Allied Health Professionals (excluding Paramedics) At least three years' post-registration clinical experience in the UK at the point of applying
Advanced Paramedic Practitioners: College of Paramedics recommend that paramedics are registered and qualified for at least five years with at least three years' relevant post-qualification experience in the clinical area in which they will be prescribing
Advanced Paramedic Practitioners will normally have evidence in their application that they have completed or are working towards a Master's qualification (level 7)
Appropriate numeracy skills, clinical/health assessment, diagnostics/care management and planning and evaluation of care in their intended area of prescribing practice.
Support from the sponsoring organisation confirming service need, indicating the necessary governance structures are in place (including clinical support, access to protected learning time and employer support where appropriate) to enable the students to undertake and be adequately supported throughout the programme. Access to appropriate supervised practice, and a prescribing budget to meet the costs of prescriptions on completion of training
A named practice supervisor (nurses and midwives); designated medical practitioner (pharmacists); practice educator (AHPs), who will facilitate, supervise and support the student during their clinical placement
Please note students need to be in active clinical practice to be on this programme of study. The longest period of time a student can be out of clinical practice while on the programme is 2 consecutive weeks. This means that if you are on maternity leave, secondment or sabbatical, you are not currently eligible to undertake the programme of study. Please apply when you return to work.
While we welcome applications with a focus on aesthetics, we recommend a broader scope than botulinum.
All applicants are considered on an individual basis and additional qualifications, professional qualifications and relevant experience may also be taken into account when considering applications.
International students
Please see our International Student website for entry requirements by country and other relevant information. Due to visa restrictions, students who require a student visa to study cannot study part-time unless undertaking a distance or blended-learning programme with no on-campus provision.
English language entry requirements
The University requires all non-native speakers of English to reach a minimum standard of proficiency in written and spoken English before beginning a postgraduate degree. Certain subjects require a higher level.
For detailed information see our English language requirements web pages.
Need help with English?
Please note that if you are required to meet an English language condition, we offer a number of pre-sessional courses in English for Academic Purposes through Kent International Pathways.
Form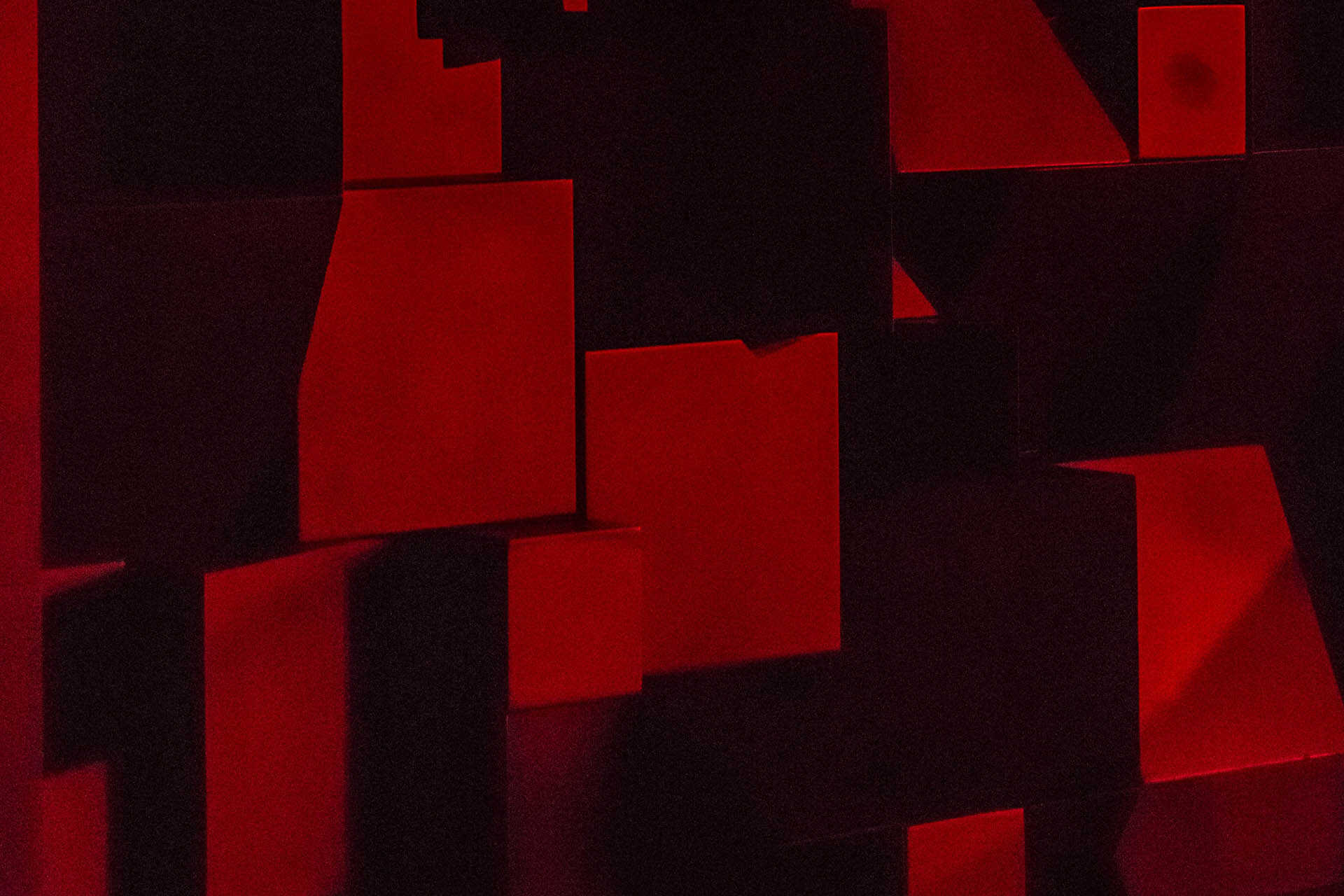 Sign up for email updates
Course structure
Duration: 8 or 12 months part-time
Take the Independent / Supplementary Prescribing programme as a standalone qualification; OR continue on to Medicines Optimisation. The prescribing programme can be used as either the first or second year of the Medicines Optimisation qualification. You will need to apply for the Prescribing Programme separately to the Medicines Optimisation Programme. Acceptance onto one programme does not guarantee acceptance onto the other.
On successful completion, the School notifies the appropriate professional / regulatory body that you have qualified as an independent / supplementary prescriber.
The dates for the cohorts that are coming up are as follows:
2023/2024 entry
If you are applying for the 40 credit module as part of the MSc Advanced Clinical Practice with the university of Greenwich, you need to apply for Cohort 66. The deadlines and dates are below.
Cohort 66 (September 2023) 8 months
Tuesday 19th September 2023
Wednesday 20th September 2023
Thursday 21st September 2023
Tuesday 31st October 2023
Wednesday 01st November 2023
Thursday 02nd November 2023
Tuesday 09th January 2024
Wednesday 10th January 2024
Thursday 11th January 2024
Assessment days: 29th 30th April, 01st, 02nd, 06th, 07th & 08th May 2024 (students will be allocated one of these days once they commence on the programme).
Application deadline 02nd June 2023
Cohort 67 (October 2023) 12 months
Tuesday 10th October 2023
Wednesday 11th October 2023
Thursday 12th October 2023
Tuesday 05th December 2023
Wednesday 06th December 2023
Tuesday 20th February 2024
Wednesday 21st February 2024
Tuesday 07th May 2024
Wednesday 08th May 2024
Assessment days 17th, 18th, 19th, 20th & 21st June 2024 (students will be allocated one of these days once they commence on the programme).
Application deadline 07th July 2023
Cohort 68 (January 2024) 8 months
Tuesday 16th January 2024
Wednesday 17th January 2024
Thursday 18th January 2024
Tuesday 05th March 2024
Wednesday 06th March 2024
Thursday 07th March 2024
Tuesday 21st May 2024
Wednesday 22nd May 2024
Thursday 23rd May 2024
Assessment days: 08th, 09th,10th, 11th & 12th July 2024 (students will be allocated one of these days once they commence on the programme).
Application deadline 13th October 2023

Cohort 69 (February 2024) 12 months
Tuesday 30th January 2024
Wednesday 31st January 2024
Thursday 01st February 2024
Tuesday 23rd April 2024
Wednesday 24th April 2024
Tuesaday 16th July 2024
Wednesday 17th July 2024
Tuesday 01st October 2024
Wednesday 02nd October 2024
Assessment days: 04th, 05th, 06th, 07th, 08th November 2024 (students will be allocated one of these days once they commence on the programme).
Application deadline 24th November 2023
Cohort 70 (April 2024) 8 months
Tuesday 16th April 2024
Wednesday 17th April 2024
Thursday 18th April 2024
Tuesday 25th June 2024
Wednesday 26th June 2024
Thursday 27th June 2024
Tuesday 10th September 2024
Wednesday 11th September 2024
Thursday 12th September 2024
Assessment days: 29th, 30th, 31st, October, 05th & 06th November 2024 (students will be allocated one of these days once they commence on the programme).
Application deadline 19th January 2024
Cohort 71 (June 2024) 12 months
Tuesday 04th June 2024
Wednesday 05th June 2024
Thursday 06th June 2024
Tuesday 03rd September 2024
Wednesday 04th September 2024
Tuesday 19th November 2024
Wednesday 20th November 2024
Tuesday 11th February 2025
Wednesday 12th February 2025
Assessment days: 11th, 12th, 13th, 18th& 19th March 2025(students will be allocated one of these days once they commence on the programme).
Application deadline 15th March 2024
You need to be available to attend all of the study days. All Study days are delivered in person at our Medway Campus.
You will be allocated a PAPP date on one of the listed assessment days. Pharmacists will need to attend the Medway Campus for the PAPP assessment in person.
Please ensure you are available for all the study and assessment days before applying.
These dates are subject to change.
Modules
The programme consists of four compulsory modules at either level 7 or level 6.
Level 7
Non-medical Prescribing in Context (15 credits)- nurses and AHPs
OR
Non-medical Prescribing in Context for pharmacists (15 credits)- pharmacists only
AND
Safe and Effective Prescribing (15 credits)
Consultation and Decision Making (15 credits)
Putting Prescribing into Practice (15 credits)
Level 6
Background to Non-medical Prescribing (10 credits)
Prescribing Safely and Effectively (10 credits)
Embedding Prescribing in your Consultations (10 credits)
The Practice of Prescribing (15 credits)
Teaching
Teaching and assessment
Each module and its assessments are applied to your scope of practice. All of the assessments are different in focus and require different things from you. You are given feedback on your work before your next assignment is due to be submitted.
Module 1
Case Study: written assignment using a patient case to demonstrate a systematic understanding of relevant frameworks, including budgetary constraints at national and local level.
Legislative Essay: written assignment reviewing the changes in legislation in relation to prescribing and the impact in regards to accountability and responsibility.
Module 2
Exam: includes sections on Numeracy, Using the BNF and Pharmacology pre-seen essay element to demonstrate the required knowledge, understanding and skills.
Module 3
Evidence Based Medicine: written assignment analysing the primary evidence as it applies to a specific patient within your scope of practice.
Practical Assessment of Prescribing Practice: a high-fidelity clinical situation tailored to your individual scope of practice.
Module 4
Narrative: written assignment used to explain how your portfolio demonstrates that you have met the requirements for the programme.
Portfolio of evidence: demonstrating how you have met the prescribing competencies, learning outcomes and professional requirements for your regulatory body (NMC, HCPC, GPhC)
The type of assessments are the same for each version of the modules (level 6 or level 7).
Programme aims
This programme aims to:
prepare pharmacists to practice as independent/ supplementary prescribers
prepare nurses and midwives to practice as independent/ supplementary prescribers
develop the knowledge and skills required by an allied health professional to practice as a supplementary prescriber
meet the standards set by the respective professional or regulatory body as required within the legislative framework.
Learning outcomes
Knowledge and understanding
You will gain knowledge and understanding of:
the legal and professional framework for non-medical prescribing
local health service provision and systems
national and local frameworks for medicines use
national and local budgetary constraints on prescribing
models of consultation
principles of diagnosis
applied advanced physiology
pathophysiology, natural history and progression of defined conditions
changes to pharmacokinetics and pharmacodynamics in certain patient groups
principles of monitoring.
Intellectual skills
You develop intellectual skills in:
reviewing and critically evaluating best available evidence relevant to a specified area of prescribing practice, synthesising information from key sources and databases
integrating previous learning with professional skills and expertise to synthesise innovative approaches to implementing extended independent/supplementary prescribing in practice
further developing the skills to review and critically analyse your own learning and apply this to enhance your role as a non-medical prescriber
making sound judgements about prescribing issues in the absence of complete data and communicating conclusions clearly to specialist and non-specialist audiences.
Subject-specific skills
You gain subject-specific skills in:
consultation and medical history taking
physical examination of patients to aid diagnosis and monitoring
interpretation of medical documentation with an understanding of risks and benefits of incomplete data
monitoring patient response against objectives set within clinical management plans
recording prescribing actions and outcomes and the evidence base behind them contemporaneously in patient records.
Transferable skills
You will gain the following transferable skills:
critical self-reflection and the ability to enhance professional competence on the basis of feedback from self and others
communicating with clarity in both the academic and professional setting to a range of audiences and using a variety of approaches
effectively managing and presenting complex information using a comprehensive range of learning resources
autonomous learning and accessing professional resources including others as appropriate.
Additional costs
Fees
See the Medway School of Pharmacy website for postgraduate fees.
For more fee information, please email MSOPPGTAdmin@greenwich.ac.uk
Funding
Search our scholarships finder for possible funding opportunities. You may find it helpful to look at both:
Scholarships
We have a range of subject-specific awards and scholarships for academic, sporting and musical achievement.
Search scholarships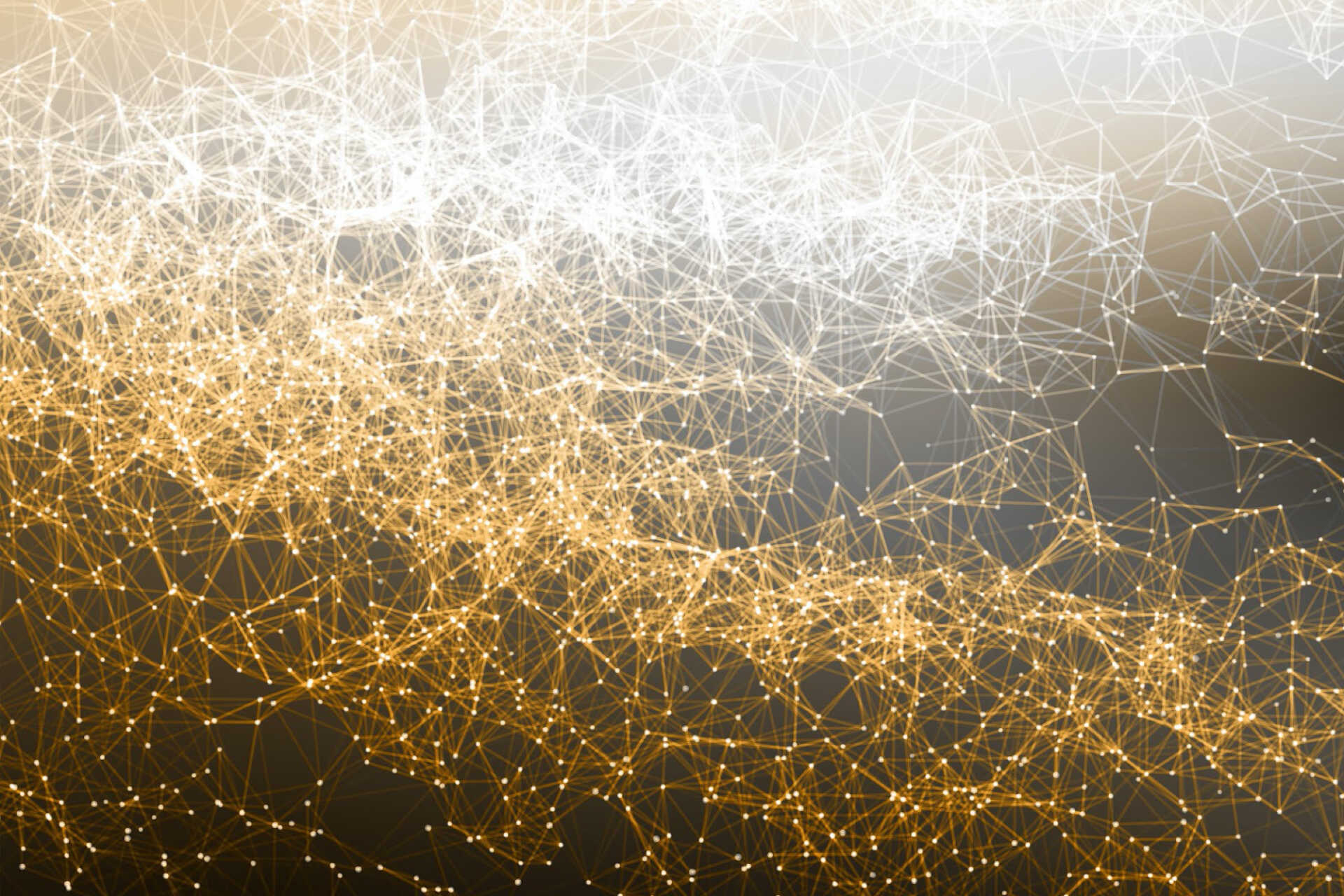 Independent rankings
In the Research Excellence Framework (REF) 2021, over 85% of our Allied health professions, dentistry, nursing and pharmacy research* was classified as 'world-leading' or 'internationally excellent' for output and environment.
* Joint submission with University of Greenwich.
Research
Research areas
Chemistry and drug delivery
This group has laboratories with dedicated state-ofthe art drug delivery, nanotechnology, spectroscopy, chromatography and organic synthesis facilities. It brings together researchers in medicinal chemistry and drug design, nanotechnology and materials science, drug delivery and pharmaceutics encouraging a multidisciplinary approach to research. Research covers synthesis and biological evaluation of potential anti-cancer agents, structurebased drug design, QSAR predication of ADMET properties, controlled release, particle engineering, powder technology, pharmaceutical technology, and novel drug delivery systems, with a focus on respiratory drug delivery.
Biological sciences
This group is housed in recently refurbished laboratories with dedicated state-of-the-art molecular biological, electrophysiological, tissue culture and microscopy facilities. The research is divided into four main themes; infectious diseases and allergy; neuroscience; renal and cardiovascular physiology; and pharmacology. Examples of current work include: investigation of the use of non-pathogenic virus 'pseudotypes' to study pathogenic RNA, study of the properties of neuronal potassium channels and their modulation and the development of new therapies for patients that have developed acute kidney injury in collaboration with a major pharmaceutical company.
Pharmacy practice
This group conducts research in two areas: public health and medicines optimisation, with a particular focus on cardiovascular diseases and mental health. Work in public health includes studies in physical exercise, alcohol, cardiovascular screening and spirometry testing, plus pharmacovigilance. Studies in medicines optimisation include work in dementia, bipolar disorder and stroke, with an emphasis on the patient perspective.
Careers
There is a high and rising demand for a range of healthcare professionals to qualify as non-medical prescribers. There are career opportunities for both non-medical prescribing nurse practitioners and pharmacists in GP surgeries or other primary care settings and enhanced options for radiographers, physiotherapists, podiatrists and dietitians with the prescribing qualification.
Professional recognition
Accreditation with the GPhC, HCPC or the NMC as a non-medical prescriber
Study support
Postgraduate resources
Postgraduate students have access to all the facilities at the Medway School of Pharmacy, including clinical skills labs and a 'simulation man'. As the School of Pharmacy is a joint venture between the two universities, students have access to facilities at Kent's Medway and Canterbury campuses, and the University of Greenwich.
Distance learning
While on a distance learning programme you need to be able to organise your time carefully and negotiate with your workplace on how this programme will work for you and your employer. We will provide you with a comprehensive list of dates for submission to help you plan your placement time and to help you negotiate study leave so you can complete your assignments and portfolio.
You will already possess most, if not all, of the required skills such as navigating around a webpage or attaching a file and uploading this to a website or email. The academic skills required will depend on your level of study and how recently you last studied. The universities have good resources that you can access to help you rediscover or reinvigorate these skills as needed.
Getting to grips with the virtual learning environment (Moodle) early will be really useful to you. This is where the course is delivered. You will be able to get feedback at regular intervals to help you with your assignments, access practice quizzes and examples of the assessments, revisit lecture material when it suits you and download Course Study Guides & Workbooks for each of the four modules within the programme.
Guides
Please have a look at the following guides:
Global Skills Award
All students registered for a taught Master's programme are eligible to apply for a place on our Global Skills Award Programme. The programme is designed to broaden your understanding of global issues and current affairs as well as to develop personal skills which will enhance your employability.
Contact us
United Kingdom/EU enquiries