How to book your Applicant Event
How to book your Applicant Event
Timeline panel
Step 1: Log in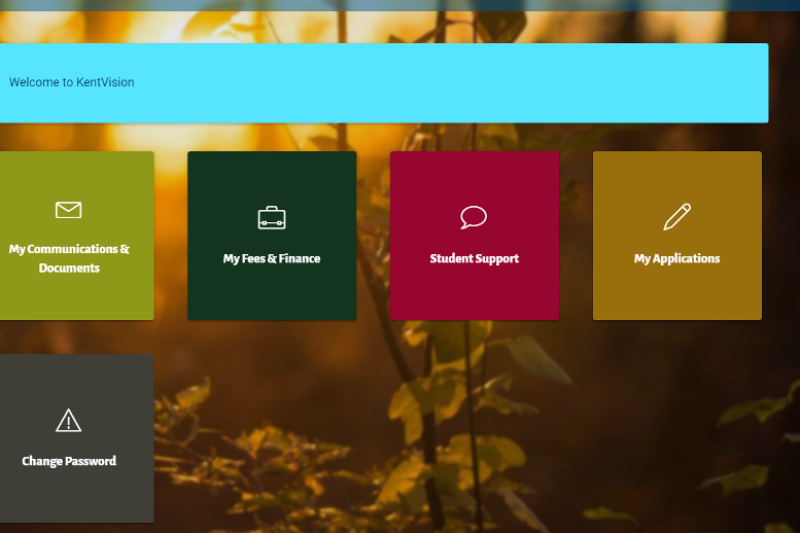 Log in to KentVision and select 'My Applications'
Log in to KentVision
Step 2: Find your application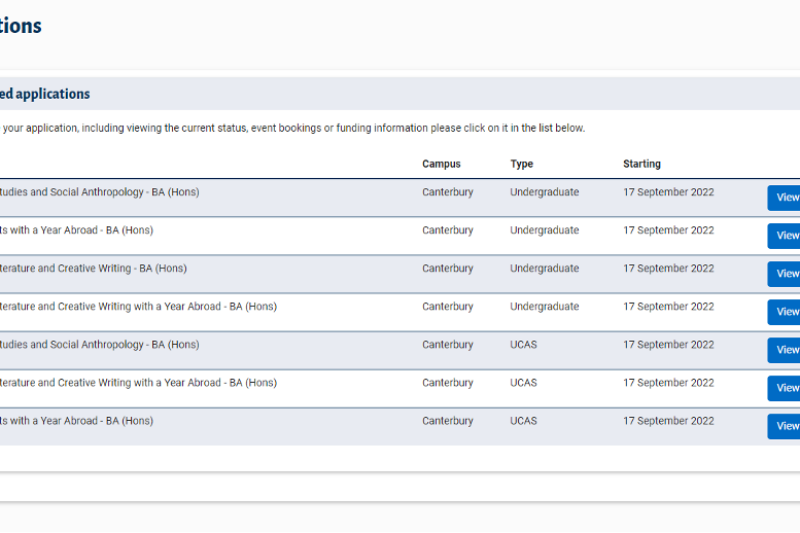 Once you've logged in, you'll come to your Application Summary screen. Select the relevant application from the 'My applications' list and click on the blue 'View' button.
Step 3: Find events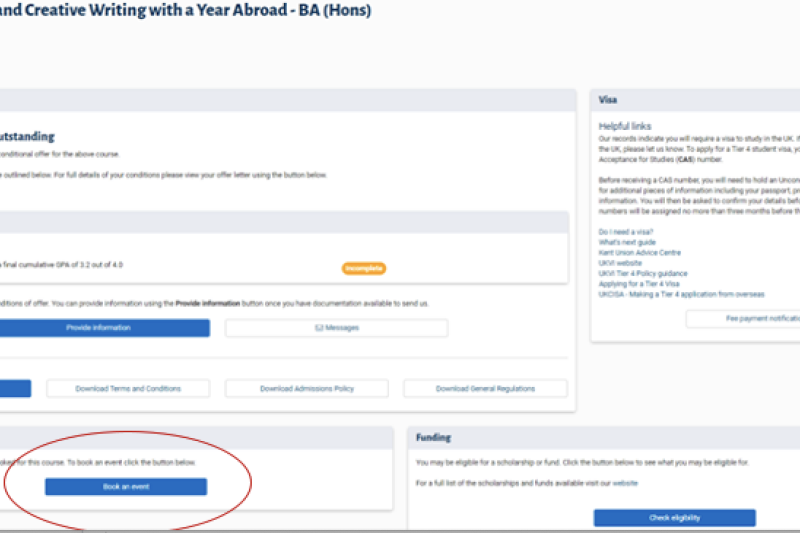 In the 'Event bookings' section (bottom left of the Application Summary screen), click 'Book an event'.
Step 4: Choose your event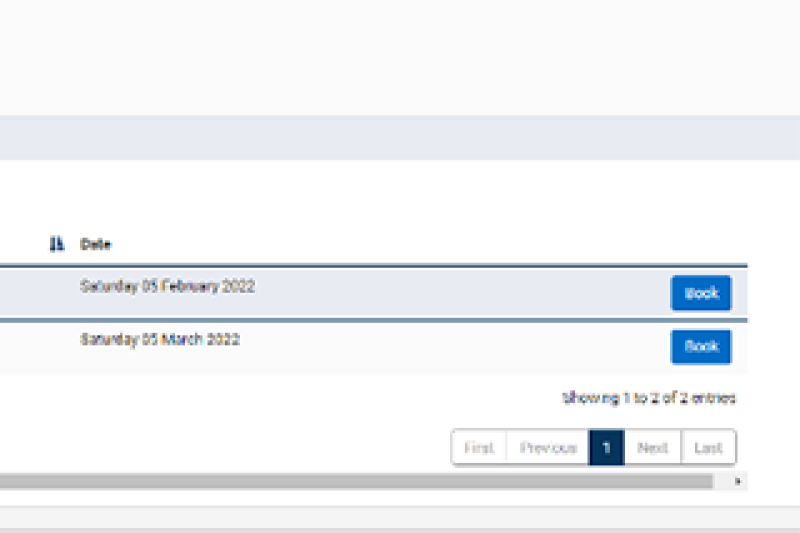 A list of events will appear. Click the blue 'Book' button next to the event you want to attend.
Step 5: Make your booking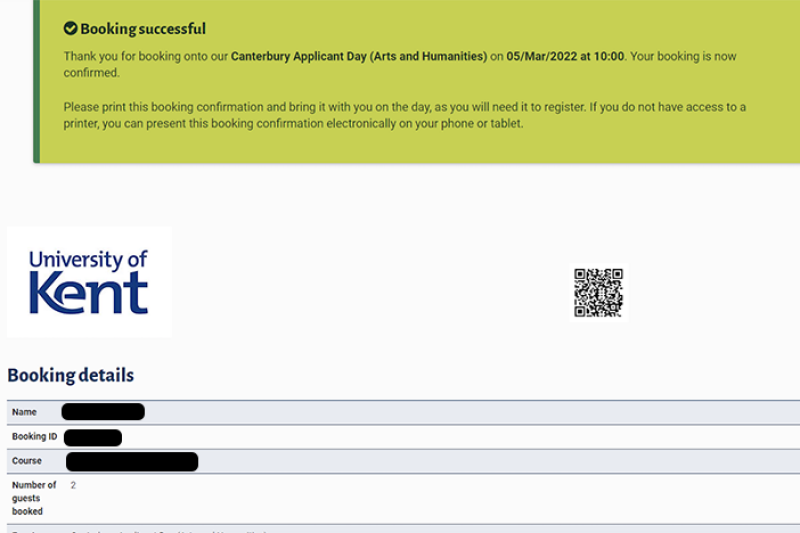 Complete the booking form. Once you submit the form, you'll get an on screen booking confirmation.
This is also your Event Ticket, which you'll need to show us on the day. See Step 6 for how to access your Event Ticket.
Step 6: View your Event Ticket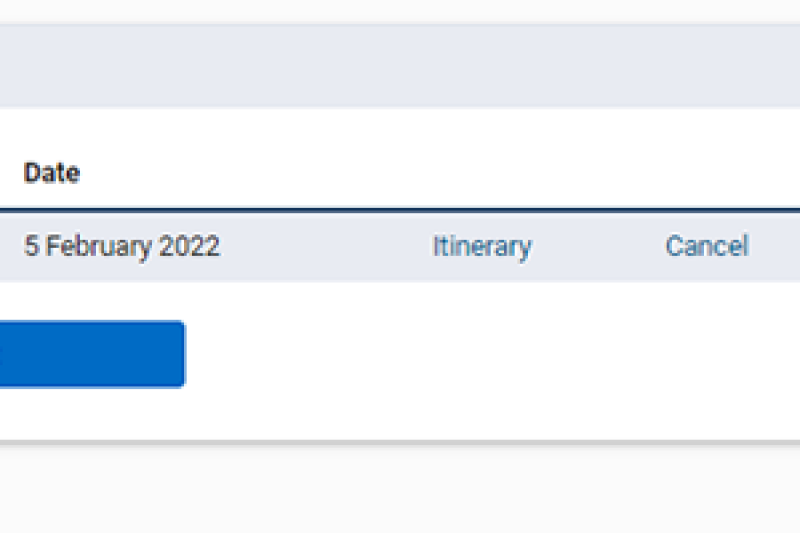 Return to the Application Summary screen. In the 'Event booking' box, your booked events will be listed. Click 'Itinerary' to show your Event Ticket.
You can print your ticket, or show it on your phone. If you need to cancel, just click 'Cancel'.