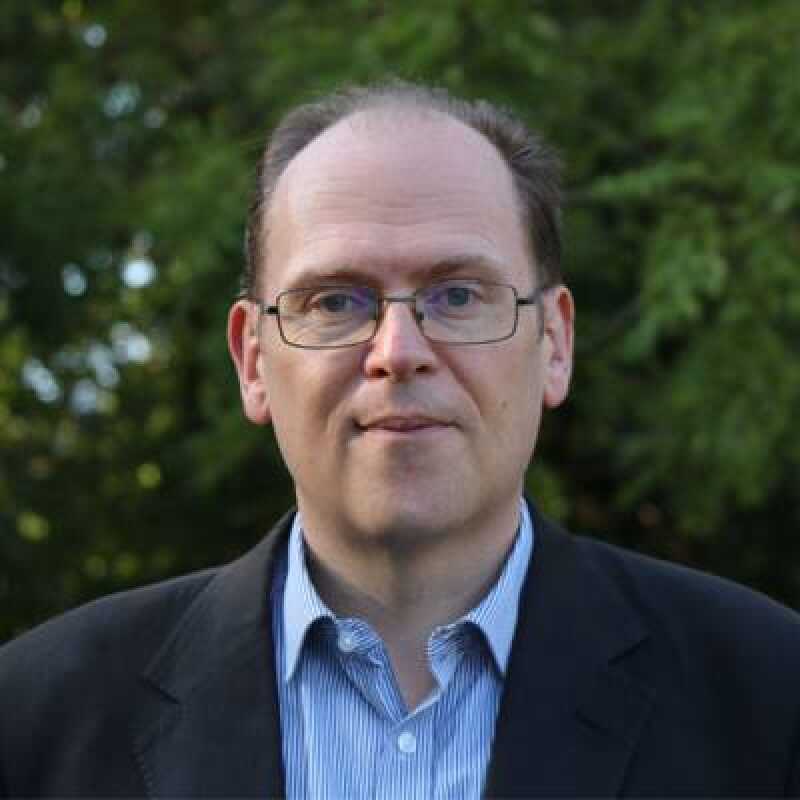 Professor Bob Smith
Professor in Conservation Science
Director of the Durrell Institute of Conservation and Ecology (DICE)
About
Dr Bob Smith's work as a conservation scientist has mainly focused on identifying priority areas for conservation and designing protected area networks. Much of this work has involved leading long-running projects in Southern Africa and the UK, but Bob has worked on projects in 22 countries in Africa, Asia, Europe and South America.

Dr Smith's research also encompasses a broad range of conservation topics, including understanding spatial patterns of deforestation and human-wildlife conflict. In particular, Bob has published seminal work on the influence of corruption in conservation and the role of marketing in conservation.

Dr Smith is also an Honorary Senior Fellow at the United Nations Environment Programme – World Conservation Monitoring Centre, the Founder of the Izele online conservation social network, on the Editorial Board of the journal Oryx and a member of the IUCN's Species Survival Commission and World Commission on Protected Areas Joint Task Force on Biodiversity and Protected Areas.

Dr Smith is a member of the Durrell Institute of Conservation and Ecology (DICE).
Research interests
The majority of Dr Bob Smith's research focuses on designing protected area networks and conservation landscapes using the systematic conservation planning approach, with recent projects on Guyana, South Korea and West Africa. Bob also runs two long-term projects that: (a) work with local partners to design a transnational conservation planning system for the Maputaland Centre of Endemism, a region that falls within Mozambique, South Africa and Swaziland; and (b) involve collaborating with Natural England to investigate the trade-offs between different approaches for creating large conservation areas.

Dr Smith is also interested in the broader aspects of identifying priority areas and his research has informed policy and practice at the local and global scale. Bob has published work on the importance of local involvement in conservation planning and he is collaborating with a range of partners on a project to identify trends and gaps in the global protected area network. He is also involved in a project led by the World Commission on Protected Areas (WCPA) and the Species Survival Commission (SSC) to update the Key Biodiversity Area approach for identifying priority areas.

Systematic conservation planning software

Dr Smith has developed two software packages for identifying priority conservation areas and designing conservation landscapes and seascapes:
CLUZ (Conservation Land-Use Zoning software) is a user-friendly QGIS plugin for the Marxan conservation planning software that also lets people develop and modify plans on-screen.
MinPatch lets users design viable protected area networks, where each protected area is larger than a specified minimum size threshold. It modifies outputs from the Marxan conservation planning software.
Corruption and conservation
Dr Smith's work on conservation and corruption initially focused on broad trends and the potential impacts of corruption on conservation project effectiveness. More recently, he has published on the potential impacts of corruption on elephant conservation. In 2016, Bob co-organised a workshop together with Transparency International and WWF as part of the inaugural meeting of the Network for Countering Conservation-related Corruption.
Large mammal conservation
Dr Smith's work in Africa has also focused on large mammal conservation and he is particularly interested in human–wildlife conflict and understanding the spatial and anthropogenic factors that determine conservation success.
Marketing and conservation
Dr Smith is interested in how marketing is used in conservation and the role of flagship species for raising funds and awareness. As part of this work Bob led a project that developed the concept of 'Cinderella Species', which are aesthetically appealing but currently overlooked species that could be used in future flagship species campaigns.
Supervision
Current PhD students
Sam Aizlewood: How and where should we expand woodlands to benefit people and biodiversity? (co-supervisor)
Rosa Deen: Animal and human-animal interactions in the semi 'wild' environments of South African nature reserves (co-supervisor)
Dominique Gonçalves: Living with giants: landscape occupancy and habitat choice by elephants in Gorongosa National Park
Diego Juffe Bignoli: Incorporating biodiversity conservation into development corridor planning in Kenya and Tanzania (co-supervisor)
Sospeter Kiambi: Human-elephant co-existence in a post-ivory ban landscape (co-supervisor)
Hermenegildo Matimele: Testing the effectiveness of different site-based biodiversity and conservation prioritisation approaches in Mozambique
Claire Stewart: Modelling future scenarios for conservation land-use in England
Last updated