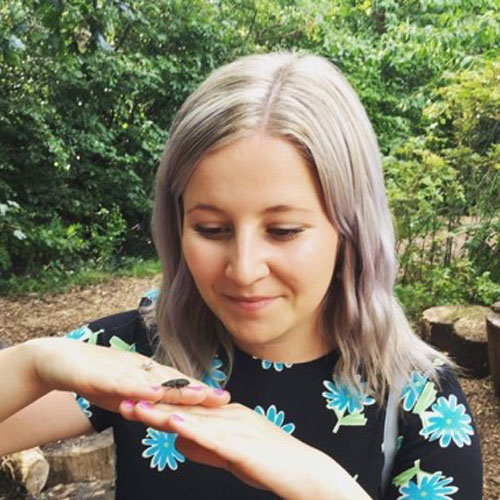 Claire Stewart
PhD student
Conservation Biology
About
PhD project: Modelling future scenarios for conservation land-use in England 

Project background

The UK's biodiversity is declining. Consequently, its government agencies have recognised the need to increase the extent, connectivity and effectiveness of their protected area networks. Natural England has approached DICE to help them develop a novel approach for creating joined-up and resilient ecological networks at a landscape scale. 

Project significance

Most unprotected biodiversity is found outside of state-owned protected areas, so developing effective conservation initiatives on privately and communally owned land is critical. This is particularly relevant in England, where most land is privately owned. Claire's PhD will inform future conservation policy, which is currently based chiefly on funding landowners through agri-environment schemes. 

Research questions

This research would help inform future conservation and agriculture policy by answering the following questions:

Where are the priority areas in England for meeting biodiversity targets while minimising opportunity costs, and how will these differ under climate change?

How does the optimal conservation approach for developing ecological networks on private land depend on the traits of the focal species being considered?

In which circumstances would new conservation strategies, based on longer-term stewardship agreements and/or improving landowner support, provide greater benefits?

Supervisors
Dr Bob Smith
Professor Zoe Davies
Dr Humphrey Crick (Natural England)
Dr Nicholas Macgregor (Natural England)
Funding
Natural Environment Research Council (NERC), EnvEast Doctoral Training Programme (DTP)
Research interests
Publications
Watson, J.E.M., Evans, T., Venter, O., Williams, B., Tulloch, A., Stewart, C., Thompson, I., Ray, J.C., Murray, K., Salazar, A., McAlpine, C., Potapov, P., Walston, J., Robinson, J.G., Painter, M., Wilkie, D., Filardi, C., Laurance, W.F., Houghton, R.A., Maxwell, S., Grantham, H., Samper, C., Wang, S., Laestadius, L., Runting, R.K., Silva-Chávez, G.A., Ervin, J., & Lindenmayer, D. (2018) The exceptional value of intact forest ecosystems, Nature Ecology & Evolution
De Jesus-Villanuev, C., Stewart, C.L. (2017) 18th Cambridge Student Conference on Conservation Science. Oryx. 51(03):398-399