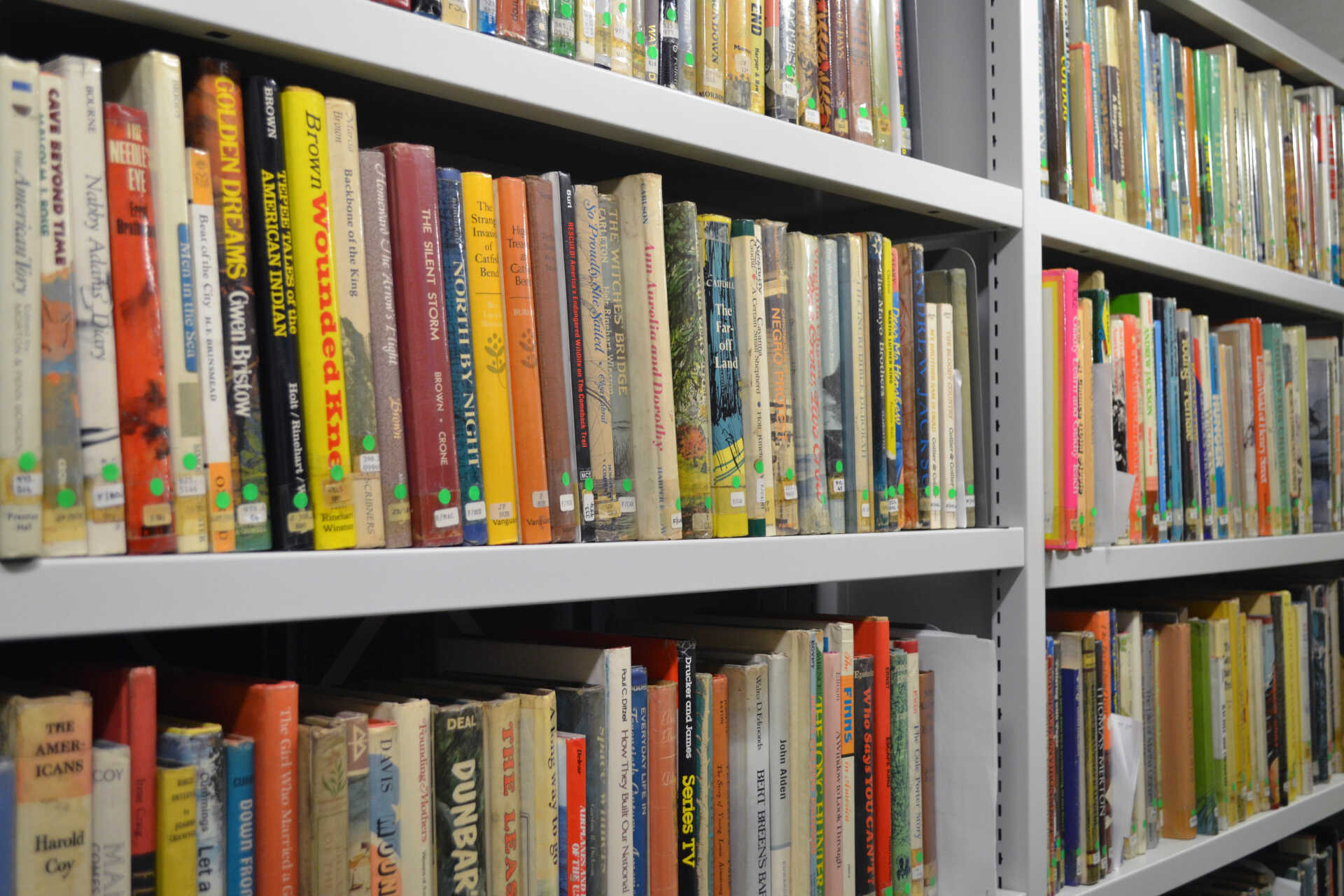 ​
Special Collections & Archives, Univeristy of Kent.
The Books-across-the-Sea programme, 1941-1984
The Books-across-the-Sea exchange programme was initiated in 1941 by a group of Americans who had remained in England (against their government's advice) after the outbreak of war in 1939. They formed the scheme as a response to the Transatlantic book famine caused by the war. At first this was difficult, with books often making the journey in the suitcases of those few people with reason to travel between the the two countries and having to compete for luggage space with many other items in short supply. The scheme was very popular, and developed after the war into a programme of exhibitions and bulk exchanges of books which were distributed via the headquarters of the English-Speaking Union in the respective countries to a network of schools, public libraries and ESU branches. The poet and publisher T.S. Eliot was the scheme's first president in Britain, and its chair was the typographer Beatrice Warde of Monotype.
Children's books (for 5-16 year olds) were exchanged with America, Canada and Australia as part of the Books-Across-the Sea scheme until 1984. Until recently the books were housed at the Page Memorial Library at Dartmouth House in London. Due to a lack of space, the Library Committee of the ESU sought to donate the collection to an institution which would keep the books together. The University of Kent, as a corporate member of the English-Speaking Union, agreed to accept the collection after consultation with the American Studies Department.
The collection
The collection consists of 511 books, on a variety of subjects as well as fiction. There are volumes on American history, on the different nationalities who originally emigrated there, on politics, natural history and music. The collection also contains a number of biographies and books of children's poetry.
So far the Templeman Library has been unable to find funding for the cataloguing of these volumes, but thanks to some data provided by the librarian of the ESU, Andrea Wathern, it has been possible to list the collection. These are listed in strict alphabetical order, and the file can be searched using your browser.
Collection in brief
Contents: books
Period: 20th century
Subjects: literature, history