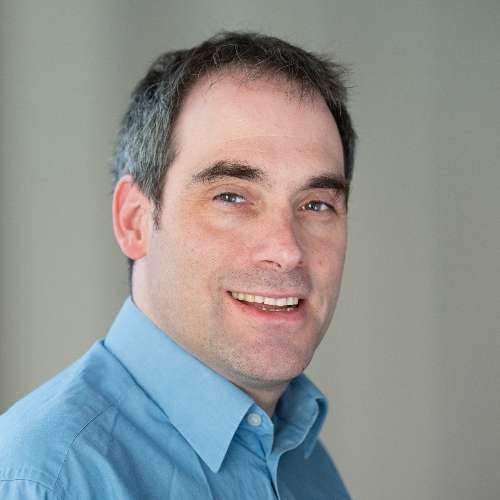 Dr Chris Deacy
Reader in Theology and Religious Studies
About
Dr Chris Deacy is a Reader in Theology and Religious Studies, and has been at the University of Kent since 2004. Since 2013, he has been Senior Tutor for the School of European Culture and Languages, and previously served as the School's Director of Learning and Teaching, and as Head of Religious Studies. 

Before coming to Kent, Chris taught at the University of Wales where he obtained his BA in Theology, MA in 'Death and Immortality' and PhD, with a thesis in 'Redemption and Film'.
Research interests
Chris has written five monographs, co-edited three books and written over 20 articles to date. His most recent monograph, Christmas as Religion, published by Oxford University Press, takes issue with traditional ways of conceptualising the relationship between Christmas and religion. Instead of associating 'religion' with formal or institutional forms of Christianity or seeing Christmas as a commercial and secular holiday, Chris argues that it is in a supernaturally-themed Christmas film about Santa or a Christmas radio programme such as BBC Radio 2's Christmas Junior Choice that matters of faith, identity, beliefs and values – traditionally seen as lying within the domain of 'religion' – are played out in the world today. 

His research offers a new take on established literature on the relationship between Christmas and religion, including a revisiting of the way Durkheim and Eliade have understood the location of the sacred-profane interface, and presents a detailed, critical study of the paradox that Christmas movies are spaces in which the transcendent appears in an otherwise secularised milieu.

Chris is also currently working on a project on nostalgia and religion, which is supplemented by a podcast series called 'Nostalgia'. The inspiration for this series of interviews comes from underlying questions such as: What is it that shapes us? What propelled us into persevering with our studies and then to want to impart that knowledge and enthusiasm to subsequent generations of students? How did we end up where we are – not just the books we read and the ones we wanted to write ourselves, but what influenced us in terms of the music, the films, the sporting events and the relationships and family members that brought us to where we are now? These interviews are unscripted and take the form of a free-flowing conversation with a range of guests, both within and outside of academia, and are inspired by the great radio interviews Chris grew up listening to when he was in his teens and early twenties.
Teaching
Chris teaches a range of topics including religion and film and Christianity in the modern world.
Publications
Article
Deacy, C. (2019).

Religion on the Radio: Using Christmas religious broadcasting to reframe the sacred-secular interface

.

Implicit Religion

[Online]

21

:1-43

.

Available at

:

https://doi.org/10.1558/imre.35647

.

This article examines the breadth and depth of religion in British radio by means of a case study of eight different BBC stations on 25 December 2015. It draws on previous research by Knott and Gill where pre-established definitions of religion, in which the category of 'Conventional Religion' is prioritized, have tended to obscure and underestimate the location and place of religion in British media and makes the case for utilizing a tighter rationale and methodology to better examine the relationship between religion and so-called 'secular' media. Using a comparative content analysis across 22 individual programmes and 44.5 hours of broadcasting, this article proposes that, with a more nuanced methodology, alternative and more challenging ways in which to seek, find and interact with religion on the radio can be identified, with key implications for both the category of religion and the BBC's own definition of the remit of 'religious broadcasting'.

Deacy, C. (2013).

The 'religion' of Christmas

.

Journal of Scandinavian Cinema

3

:195-207

.

The aim of this article is to query the established wisdom that the celebration of consumerist values, as exemplified in many Christmas films, is evidence of a decline of religious significance in the modern world. Rather, I argue that the celebration of consumerism is itself a repository of 'sacred time' and that Christmas is one of the most fertile embodiments of religious activity in the world today. I interrogate the way in which Eliade, Tillich and Durkheim understand the relationship between religion and culture, the sacred and the profane, to present a more subtle understanding of the interplay between material and spiritual configurations, to the point that Christmas is a religion because of rather than in spite of its material and commercialized teleology. The intention is to move away from conventional binary language in order to develop a more sophisticated and realistic understanding of where religion can be encountered.

Deacy, C. (2011).

Is Film the New Religion?

Sociology Review

20

:2-5

.

Deacy, C. (2009).

Using Film in Theology and Religious Studies

.

Religion Compass

[Online]

3

:909-919

.

Available at

:

http://dx.doi.org/10.1111/j.1749-8171.2009.00177.x

.

The aim of this article is to provide an overview of work that has been carried out by scholars working in religion/theology and film over recent years. For a field that has only come to prominence in the last two decades, I outline a number of perspectives on the ways in which religion/theology and film may be seen to interact, including a discussion of some of the criticisms that have emerged both from within existing religious studies and theology scholarship and from film studies. The discussion focuses on whether or not research and teaching in this area is more than a fad and whether it offers creative new possibilities for interdisciplinary study.

Deacy, C. (2006).

Reflections on the Uncritical Appropriation of Cinematic Christ-Figures: Holy Other or Wholly Inadequate?

Journal of Religion and Popular Culture

[Online]

XIII

.

Available at

:

http://www.usask.ca/relst/jrpc/art13-reflectcinematicchrist.html

.

The aim of this paper is to offer a critical response to Anton Karl Kozlovic's article, published in the Journal of Religion and Popular Culture in 2004, on "The Structural Characteristics of the Cinematic Christ-figure." Even though one may be able to discern a parallel between a film character and the person of Christ, I argue that Kozlovic's tendency to impose Christian motifs on to films rests on the false assumption that all of the facets of Christ's life and work can be fitted into a particular typology, such that a film either does, or does not, have the necessary definitional properties. I propose adopting a new approach to the theology-film field which entails not the pursuit of redundant thematic parallels but asking whether or not a two-fold dialogical relationship between theology and film and between Christ and Christ-figure can emerge.

Deacy, C. (2006).

Redemption Revisited: Doing Theology at Shawshank

.

Journal of Contemporary Religion

[Online]

21 (2)

:149-162

.

Available at

:

http://dx.doi.org/10.1080/13537900600655365

.

This article examines recent scholarly attempts to revisit the Christian theme of redemption by making various uses of Frank Darabont's 1994 film The Shawshank Redemption. I indicate that, while the appropriation of this film has generated much insightful theology, there has been an insufficient regard for the extent to which 'redemption' is a diverse and heterogeneous term which is not intrinsically transferable beyond the specific contours of the Christian faith. I suggest that a new way of doing theology through film is needed. As an alternative to hijacking the film for theological purposes, my premise is that the most judicious way of entering into conversation with the film is to pay particular attention to what actual audiences are saying about it, and from that point seeing what sort of theological encounter – if any – is able to be facilitated.

Deacy, C. (2002).

Integration and Rebirth through Confrontation: Fight Club and American Beauty as Contemporary Religious Parables

.

Journal of Contemporary Religion

17

:61-74

.

In this article, I discuss the religious significance of two recent American films which raise pertinent questions about the nature and quality of human existence, its anxieties and aspirations, at the turn of the millennium. Both David Fincher's Fight Club and Sam Mendes' American Beauty wrestle with the efficacy of confrontation as a means of attaining redemption from the disconnectedness and estrangement that characterises the lives of the protagonists in each of these pictures. The import that the trajectories of these characters have for the film audience will also be examined, insofar as these films are accredited by some viewers with helping to facilitate a remedy to the malaise and disaffection in their lives that these protagonists exemplify.
Book
Deacy, C. (2016).

Christmas as Religion: Rethinking Santa, the Secular, and the Sacred

.

[Online]

.

Oxford University Press

.

Available at

:

https://global.oup.com/academic/product/christmas-as-religion-9780198754565?cc=gb&lang=en

.

Provides a new take on established literature on the relationship between Christmas and religion, including a revisiting of the way Durkheim and Eliade have understood the location of the sacred-profane interface.
Argues that we need to move away from conventional binary language in order to develop a more sophisticated and realistic understanding of where religion can be encountered, and it draws on the category of Implicit Religion to achieve this reconceptualization.
Offers critical discussion of the relationship between Jesus and Santa where it is argued that it is their separation from one another which, paradoxically, makes them complementary figures who exist independently yet without conflict as no one (including Christians) has to choose between them.

Deacy, C. (2012).

Screening the Afterlife: Theology, Eschatology and Film

.

Abingdon

:

Routledge

.

This book looks critically at a range of definitional and methodological questions in theology, eschatology and film before investigating how films encroach upon theological territory regarding questions of the survival of personhood after death. Despite being perennial themes in both cinema (in films such as Ghost, What Dreams May Come, Heaven Can Wait, Defending Your Life, A Matter of Life and Death and Made in Heaven) and theology (where it is common to find scholars writing about such issues as the resurrection of the body, immortality of the soul, Heaven, Hell, judgement, purgatory, mind-dependent worlds, etc.), there have been no major attempts to bring these areas together.

I accord particular attention to the language of resurrection and immortality, followed by a critical evaluation of films which address questions of Near-Death Experiences and Mind-Dependent Worlds, with particular reference to academic scepticism in this area (e.g. Susan Blackmore). I also focus on critical links between 'realized' trends in theological and cinematic discourse. The book further investigates cinematic portrayals of 'heaven' and 'hell' in film, with specific reference to the theological challenges that are posed.

Deacy, C. and Ortiz, G. (2007).

Theology and Film: Challenging the Sacred/Secular Divide

.

[Online]

.

Oxford

:

Blackwell

.

Available at

:

http://www.blackwellpublishing.com/theologyandfilm/

.

This book has two main areas of focus: first, how it is possible to develop theological perspectives on film without sacrificing theological integrity; secondly, how film appreciation enriches theological inquiry and assists in the understanding of and dialogue between contemporary culture and theology.

This book in many ways is a 'sequel' to Marsh and Ortiz's Explorations in Theology and Film (Blackwell 1997). That text was concerned with popular film and how it lends itself to exploring theological themes; it is a book designed to stimulate awareness of methodological and theoretical issues and to aid discussion about certain films. It aimed to demonstrate how, in the context of theology and culture, film is a necessary and vital element. Explorations was reprinted for a second edition, and has been a solid performer for the Blackwell theology market. But whereas that book had two co-editors and featured seventeen authors from three continents, this book has two authors writing the entire book.

Theology and Film
• Continues the academic dialogue between film and theology in a positive (even enthusiastic!) but critical manner;
• Places the theology/film encounter firmly within the contemporary world of theological and cultural concerns, such as justice, violence, war and peace, feminism, the environment and eschatology;
• Suggests ways of 'doing' theology through film which feed into pedagogical approaches for higher education.

The text is structured so that there are two clear sections: the first is a more theory-centered reflection upon grounding ideas that come from theology, religious studies and film studies. This methodological framework prepares the groundwork for the second section, which is the major part of the book. Applying many of the insights raised in the preceding chapters, a range of themes are discussed, using films and genres that are helpful in initiating a theological encounter with contemporary cultural concerns.

Deacy, C. (2005).

Faith in Film: Religious Themes in Contemporary Cinema

.

Aldershot, UK

:

Ashgate

.

How plausible is it to examine the medium of film through a Christian lens? Are there any grounds for supposing that, in 'going to the movies', one is participating in a religious activity? Faith in Film identifies and explores these key questions.

From the unprecedented and innovative perspective of Christian theology, this book investigates how cinema audiences wrestle with religious beliefs and values. Through a reading of films as diverse as Groundhog Day, Billy Liar, Fight Club and Nobody's Fool, Deacy reveals that the movies raise vital questions about the spiritual landscape and normative values of western society today.

1. This book aims to facilitate much-needed dialogue between academics in film studies on the one side and theologians and religious studies specialists on the other. By engaging in dialogue with film, new and innovative ways of understanding and studying Christian theology can be undertaken. Likewise, by engaging in dialogue with Christian theology, it is envisaged that new and challenging ways of approaching the discipline of film studies can be achieved.

2. The argument at the kernel of this book is innovative and academically rigorous: the boundaries of what constitutes 'religion' are not fixed, and religion often changes shape and appearance as society itself mutates. Accordingly, religion begins to appear in unexpected places and through new media, such as film.

3. I present a new slant to the interface between Christianity and film by making use of empirical data. Most books that have been published to date are not really interested in what 'ordinary' film-goers think, and I make a case in this book for drawing on such sites as the 'user comments' that appear on the Internet Movie Database alongside more traditional resources such as journal, newspaper and magazine articles. I argue that some understanding of the manner in which an actual audience 'reads' a movie is indispensable if a judicious and academically viable study of film is to be accomplished.

4. The range of movies covered in this book is wide, from popular, 'blockbuster' hits to films of a more independent, art-house sensibility. It is important to cast the net wide. In an age of such franchises as Harry Potter, Lord of the Rings and Star Wars I argue that we can (and should be prepared to) look further than commercial, box office successes to find signs of theology in film. This is also an up-to-date book: I have included material on a number of recent films including Changing Lanes (Roger Michell, USA, 2002), Panic Room (David Fincher, USA, 2002) and Road to Perdition (Sam Mendes, USA, 2002). This makes for a more original and innovative book.

5. This book has the potential to appeal to a more wide-ranging audience than many of the other books published to date on religion and film. Chapter 4 pays attention to the concept of 'celebrity' and concentrates on the idea that some Hollywood 'gods and goddesses' are especially amenable at conveying religiously fecund material in the body of work they have amassed.

Deacy, C. (2001).

Screen Christologies: Redemption and the Medium of Film

.

Cardiff, UK

:

University of Wales Press

.

This is Chris Deacy's first book, which lays the groundwork for examining how the medium of film may be seen as a significant conveyor and agency in contemporary western society of religious hopes and values. In particular, it examines the manner in which a process of redemption analogous to that located in Christian thought may be operative through the 'secular' medium of film. It argues that this has considerable significance for the academic study of religion, which has traditionally eschewed the popular media as a serious repository of theological or religious activity, and warrants a radical and new evaluation of contemporary religiosity. It has received strong positive reviews, with William R. Telford writing that its strategy of approaching films redemptively 'is impressively illustrated' and that it is 'a book that is arguably the most consistently theological reading of film that we have seen recently.'
Book section
Deacy, C. (2013). Cape Fear; Gran Torino.

in:

Reinhartz, A. ed.

Bible and Cinema: FIfty Key Films

.

Abingdon and New York

:

Routledge

,

pp.

55-60

.

I contributed two chapters to this book, consisting of two films which have drawn inspiration from the Bible

Deacy, C. (2011). Apocalypse Now? Towards a Cinematic Realized Eschatology.

in:

Deacy, C. and Vollmer, U. eds.

Seeing Beyond Death: Images of the Afterlife in Theology and Film

.

Marburg

:

Schüren Verlag

,

pp.

67-81

.

Christopher Deacy's chapter (Ch. 4) focuses on the eschatological provenance of films which, at face value at least, would seem to militate against an eschatological frame of reference. Deacy has in mind here the way in which films that have an earthly, this-worldly orientation have a crucial role to play in eschatology-film work as they concur with debates in Christian theology over so-called 'realized eschatology', where the eschaton is believed to have been inaugurated already. Even in films that do bear witness to a traditional afterlife schema, Deacy indicates that it is nevertheless the case that earthly realities are being used as the point of departure, to the point that it is this life, rather than the afterlife, which is being affirmed, and that death comprises nothing more than an opportunity for providing ethical lessons about how to behave in the here and now.

Deacy, C. (2011). Applying Redemption through Film: Challenging the Sacred-Secular Divide.

in:

Escape Routes: Contemporary Perspectives on Life After Punishment

.

London

:

Routledge

,

pp.

22-42

.

The book in which this article appears deals with questions of rehabilitation and release in the context of 'life after punishment'. I supply a methodological angle, helping fine tune the debate over how the language of redemption, often used in such criminological contexts, has a theological root and not necessarily one that fits with its usage in more secular contexts. But, I demonstrate how the work I have been doing over the past decade with film can be further applied to criminology, thereby fostering interdisciplinary engagement between discrete subject areas

Deacy, C. (2009). Introduction: Why Study Religion and Popular Culture?

in:

Exploring Religion and the Sacred in a Media Age

.

Aldershot

:

Ashgate

,

pp.

1-22

.

Introduction to corresponding Exploring Religion and the Sacred in a Media Age publication

Deacy, C. (2009). Redemption.

in:

Lyden, J. ed.

The Routledge Companion to Religion and Film

.

London & New York

:

Routledge

,

pp.

351-367

.

Available at

:

http://www.routledge.com/books/details/9780415448536/

.

This chapter analyzes the extent to which films may be said to provide 'redemption' in ways that are analogous to how religions (especially Christianity) claim to do so. Although filmic redemptions usually transpose religious notions to a secular context, this does not erase the similarities between them, and it may also point to the religious necessity of secularizing redemption - placing it in the world we know and live in. Even escapist films may provide images of transforming hope that are akin to those offered by religions, and for this reason it is essential that the dialogue between religious and filmic representations of ideas continues.

Deacy, C. (2008). The Pedagogical Challenges of Finding Christ Figures in Film.

in:

Watkins, G. ed.

Teaching Religion and Film

.

Oxford & New York

:

Oxford University Press

,

pp.

129-140

.

One of the challenges for theology is the apparent ease with which one can search for correlations between religious narratives/imagery and movie narratives/imagery, and the hunt for Christ figures in movies is certainly leading the pack. Such projects can reach absurd limits, to the point that either Christ figures are simply in the eye of the beholder or the correlations are so flat as to be uninteresting. With so much of that kind of mediocre work going on, Deacy asks these key analytical questions: When is theology an integral part of a film, and when is it brought to a film? To address these challenges of method, he encourages us to push theological considerations beyond Christ typology and into a deeper examination of both the concept of the movie as a whole and its theological implications.

Deacy, C. (2008). 'Escaping' from the World Through Film: Theological Perspectives on the 'Real' and the 'Reel'.

in:

Hallback, G. and Hvithamar, A. eds.

Recent Releases: The Bible in Contemporary Cinema

.

Sheffield

:

Sheffield Phoenix

,

pp.

12-29

.

The aim of this article is to examine the manner and extent to which the medium of film is capable of comprising a potential site of theological engagement. It takes as its starting point David Jasper's critique of escapism, as outlined in a 1997 chapter, and concludes that film and theology may be brought together as discerning, and reciprocal, dialogue-partners.

Deacy, C. (2007). From Bultmann to Burton, Demythologizing the Big Fish: The Contribution of Modern Christian Theologians to the Theology-Film Conversation.

in:

Johnston, R. K. ed.

Reframing Theology and Film: New Focus for an Emerging Discipline

.

Grand Rapids, Michigan

:

Baker Academic

,

pp.

238-258

.

In this article, I examine how film enables us to (re-)examine, critique and challenge the efficacy of the work of a number of twentieth century theologians. I suggest that film is capable of facilitating quite sophisticated theological enquiry. In Christmas With the Kranks (2004), for example, I indicate that one may discern a living expression of Bonhoeffer's 'world come of age. The film does not only illustrate; it also contributes to serious theological discussion of how we might need a 'religionless Christianity' today. Similarly, Big Fish (2003), though not an explicitly theological film, can function as a corrective to Bultmann's overly zealous demythologizing. By helping us deal firsthand with life, such films critique and challenge various theological paradigms, helping scholars facilitate and fine-tune a theological conversation.

Deacy, C. (2003). Paradise Lost or Paradise Learned?: Sin and Salvation in Pleasantville.

in:

Mediating Religion: Conversations in Media, Religion and Culture

.

London

:

T&T Clark

,

pp.

201-210

.
Edited book
Deacy, C. and Vollmer, U. eds. (2011).

Seeing Beyond Death: Images of the Afterlife in Theology and Film

.

Marburg

:

Schüren Verlag

.

Whether we are talking about the Christian understanding of 'heaven' or the Buddhist cycle of transmigration and rebirth, imaginations concerning a life after death play an integral role within many, if not indeed all, religious traditions. Outside explicitly religious contexts, also, the question of immortality has arisen as a result of work undertaken over the last forty years in the territory of Near-Death and Out-of-Body Experiences. Religious, theological and philosophical perspectives relating to an afterlife have thus formed, and continue to form, a substantial part of our Western, cultural consciousness.

It is quite ironic, therefore, that the academic study of eschatology is not quite as established as such other sub-disciplines of religious and theological enquiry as (in the case of the Christian tradition alone) Christology, soteriology, doctrine and ethics. At the same time, however, filmmakers have often encroached on what one might have supposed was quintessentially theological terrain by delineating on celluloid images and narratives relating to 'Heaven', 'Hell', 'Purgatory' and 'Reincarnation'.

With these considerations in mind, it seemed only fitting that, after two decades in which the European research project group 'Film und Theologie' – a collaborative project of departments of theology and religious studies from Freiburg, Münster, Fribourg, Zürich, Innsbruck, Graz, Louvain and Lampeter – have met to examine particular topics relating to theology and film, their attention should have turned to this relatively under-examined field. In previous years, the themes looked at by the research group have included world religions in film, the relation of time, images and theology, religious dimensions of cinematic child-figures, film and social ethics, eros and religion, as well as explorations into the oeuvres of individual directors. The closest that their work has come to exploring the province of eschatology has been the 2009 volume on outer space, which focused on the construction of alternative worlds in science fiction films. It was not until June 2009, at the Katholische Akademie Schwerte, that specific attention was accorded to the extent to which cinematic representations of an afterlife are able to impinge upon theological territory regarding the survival of personhood after death.

The insights of that conference, at which a dozen papers were presented by a combination of established academics and emerging scholars, have been selected for inclusion in this volume. Questions to be asked in the chapters that follow include whether or not religious traditions have anything to learn from such 'cinematic eschatologies' and whether films might even be thought to precipitate better theology than that which is conducted by theologians and religious studies practitioners. What sort of parallels and/or differences can be found by bringing into dialogue questions pertaining to an afterlife that have been generated within the study of religion and films such as A Matter of Life and Death (Michael Powell & Emeric Pressburger, 1946), No Te Mueras Sin Decirme Adónde Vas (Eliseo Subiela, 1995) and What Dreams May Come (Vincent Ward, 1998)? In displacing eschatological concepts and images into a fresh context, has cinema changed their original meaning? Why is it the case, for example, that, in cinematic representations, life after death appears as a much more material reality, is far less symbolic and has much more of a this-worldly focus than in traditional eschatological contexts?

Some of the papers focus on specific films, while others are more methodologically-based and address the two-way dialogical question of what eschatology can learn from cinema and what cinema can learn from eschatology.

Deacy, C. and Arweck, E. eds. (2009).

Exploring Religion and the Sacred in a Media Age

.

Aldershot

:

Ashgate

.

In recent years, there has been growing awareness across a range of academic disciplines of the value of exploring issues of religion and the sacred in relation to cultures of everyday life. Exploring Religion and the Sacred in a Media Age offers inter-disciplinary perspectives drawing from theology, religious studies, media studies, cultural studies, film studies, sociology and anthropology. Combining
theoretical frameworks for the analysis of religion, media and popular culture, with focused international case studies of particular texts, practices, communities and audiences, the authors examine topics such as media rituals, marketing strategies, empirical investigations of audience testimony, and the influence of religion on music,
reality television and the internet. Both academically rigorous and of interest to a wider readership, this book offers a wide range of fascinating explorations at the cutting edge of many contemporary debates in sociology, religion and media, including chapters on the way evangelical groups in America have made use of The Da Vinci
Code and on the influences of religion on British club culture and electronic dance music.
Review
Deacy, C. (2019).

Book review: Richard Walsh (ed.), T&T Clark Companion to the Bible and Film

.

Theology

[Online]

122

:127-128

.

Available at

:

https://doi.org/10.1177/0040571X18817441e

.

Deacy, C. (2011).

Review of Roy M. Anker, 'Of Pilgrims and Fire: When God Shows Up at the Movies'

.

Modern Believing

:50-53

.

Deacy, C. (2008).

Review of Greg Garrett, 'The Gospel According to Hollywood'

.

Third Way

[Online]

31

:39

.

Available at

:

http://www.thirdway.org.uk/editions/april-2008/reviews/the-gospel-according-to-hollywood.aspx

.

Deacy, C. (2007).

Review of Melanie J. Wright, 'Religion and Film: An Introduction'

.

Journal of Contemporary Religion

[Online]

22

:397-399

.

Available at

:

http://dx.doi.org/10.1080/13537900701637536

.

Deacy, C. (2006).

Review of J. Shawn Landres & Michael Berenbaum (eds.), 'After the Passion is Gone: American Religious Consequences' (AltaMira, Walnut Creek, California, 2004)

.

Journal of Contemporary Religion

[Online]

21

:122-124

.

Available at

:

http://dx.doi.org/10.1080/13537900500382375

.

Deacy, C. (2005).

Review of E. Runions, 'How Hysterical: Identification and Resistance in the Bible and Film'

.

Journal of Contemporary Religion

[Online]

20

:130-131

.

Available at

:

http://dx.doi.org/10.1080/1353790052000313956

.

Deacy, C. (2005).

Review of Robin Riley, 'Film, Faith and Cultural Conflict: The Case of Martin Scorsese's The Last Temptation of Christ'

.

Journal of Contemporary Religion

[Online]

20

:262-264

.

Available at

:

http://dx.doi.org/10.1080/13537900500068081

.
Last updated