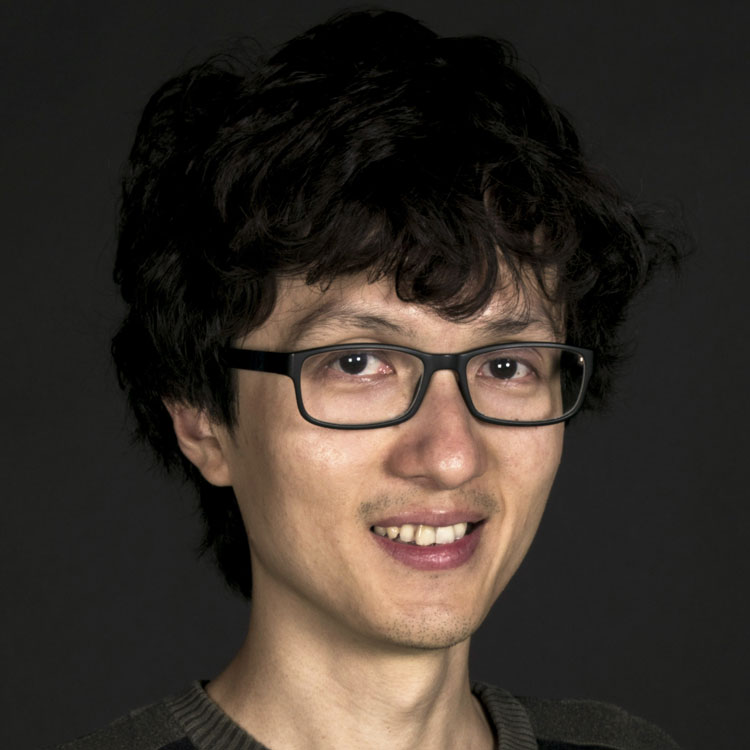 Dr Chee Siang (Jim) Ang
Senior Lecturer in Multimedia/Digital Systems
Director of Graduate Studies (Taught)
About
I am Chee Siang Ang (also known informally as Jim Ang), Senior Lecturer in Multimedia and Digital Systems in the School of Engineering and Digital Arts, University of Kent. Before joining Kent, I was a research fellow at the Centre for Human Computer Interaction Design , City University London, where I completed my PhD in the area of social gaming. I hold a Master's degree (Information Technology) from Multimedia University Malaysia and I obtained my BSc. (computing) from the Technology University of Malaysia.

My main research interest lies in the general area of HCI (human computer interaction) with an emphasis on social computing. Specific areas include:
Games and computer-mediated communication
Sensing and Internet of things
Due to the multidisciplinary nature of my work, I work with exciting people from a wide range of areas, including electronic engineering, computer science, medical science, psychology, sociology, and digital arts. See the research section for more details.
I am currently investigator of several research projects:
Digital Brain Switch. Funded by Engineering and Physical Sciences Research Council (EPSRC)
Supporting data-driven urban agriculture with "Internet of Plants" technology. Funded by EPSRC
Kinetic User Interfaces and Multiuser 3D Virtual Worlds for Older People. Funded by EPSRC
An interactive computer-based intervention to increase condom use: intervention development and pilot trial. Funded by National Institute of Health Research (NIHR).
Research interests
My main research area is in digital health, where I investigate, design and develop new technologies which can provide treatment and (self-) management of health conditions, through effective prevention, early intervention, personalised treatment and continuous monitoring of the conditions. I am particularly interested in virtual worlds (virtual or augmented reality), computer games, sensing technologies.


Games and virtual worlds

Computers applications today are not restricted to conventional 2D displays, but can be in forms of 3D immersive visualisation and augmented information embedded in the physical world. Traditionally, this new form of computing has mostly been found in entertainment applications such as games but is increasingly making an impact in other more "serious" application domains such as training and healthcare. I work with psychologists and psychiatrists looking into how virtual reality (VR) and gaming technologies can be used in assessment and interventions in mental health. Recently, we have developed VR applications for anxiety disorder training, pain management and emotion detection with VR eye tracking.

Sensing technologies

I collaborate closely with researchers in electronic engineering to develop integrated hardware and software online systems with an aim to solve people's and societal problems through smart technology. I have recently completed a project developing a tangible interface using RFID tag on day-to-day objects that allows people with dementia to immerse in a 3D virtual world for reminiscence. I am also part of the Kent Speech and Swallowing Group, designing and developing low cost monitoring devices using skin-like sensors and 3D visualisation for biofeedback for Dysphagia therapy. A recent project involves the use of skin-like EMG and EEG sensors for eating behaviour tracking and real time wheelchair control.
Teaching
Undergraduate
This undergraduate module introduces the practical techniques for creating interactive visual display using Processing, a Java-based IDE. We will also develop interesting tangible interfaces using Arduino IDE, with a range of sensors and actuators. Students will learn to manipulate images, create realistic motions, use motion sensing and speech recognition, in a series of lectures and exciting workshops.

This undergraduate module covers a range of topics in video game design and development, including game physics, AI, level design, player behaviour, game rules and mechanics, as well as user interfaces. This module introduces students to game development using Unity3D and C#. Students will also learn about mobile game development and optimisation issues.
Postgraduate
This MSc module is concerned with designing mobile applications taking into account usability, accessibility and sociability. Students will evaluate current and future trends of interaction design and interface technologies in a mobile context. The module also encourages students to analyse critically human activities in order to identify innovative design solutions. Topics include activity modelling, economic theories for HCI, Internet of things, graphic design, universal design, etc.
Supervision
Completed: Panote Siriaraya (currently post doc at TU Delft, NL), Investigation of Virtual Worlds as a Platform to Support Healthy Ageing
Completed: Anthony Emeakaroha (currently deputy energy manager in NHS Medway), Analysis of Energy Conservation through product-integrated persuasive feedback using a smart sensor in a University Campus.
2015 – present: Jittrapol Intarasirisawat (Royal Thai Government Scholar), Use of VR and Gaming Technology for Cognitive and Effective Assessment
2015 – present: Deogratias Mzurikwao (Commonwealth Scholar), Skin-like EEG sensors for real time computer control
2015 – present: Luma Tabbaa, Affective Responses in Virtual Reality
2015 – present: Boris Otkhmezuri, Virtual Reality for Psychological Therapy
2015 – present: Maria Matsangidou (Kent VC scholarship), Virtual Reality Neurorehab and Pain Management
2014 – present: Ben Nicholls (EPSRC funding), Skin-like EMG sensors and 3D biofeedback for Dysphagia therapy.
2013 – present: Pruet Pjorn (Royal Thai Government Scholar), Internet of Educational Things for Students in Rural Thailand
I am currently interested in supervising PhD projects in all the above areas, specifically in: a) Study, design and evaluation of novel virtual reality/augmented reality/gaming technology for positive social change and well being; b) Creative and innovative use of integrated hardware-software systems in various domains, with a focus on healthcare.
Publications
Showing 50 of 85 total publications in the Kent Academic Repository. View all publications.
Article
Douglas, K.

et al.

(2019).

Understanding conspiracy theories

.

Advances in Political Psychology

[Online]

40

:3-35

.

Available at

:

https://doi.org/10.1111/pops.12568

.

Scholarly efforts to understand conspiracy theories have grown significantly in recent years, and there is now a broad and interdisciplinary literature that we review in this article. We ask three specific questions. First, what are the factors that are associated with conspiracy theorizing? Our review of the literature shows that conspiracy beliefs result from a range of psychological, political and social factors. Next, how are conspiracy theories communicated? Here, we explain how conspiracy theories are shared among individuals and spread through traditional and social media platforms. Next, what are the risks and rewards associated with conspiracy theories? By focusing on politics and science, we argue that conspiracy theories do more harm than good. Finally, because this is a growing literature and many open questions remain, we conclude by suggesting several promising avenues for future research.

Matsangidou, M.

et al.

(2018).

Is Your Virtual Self as Sensational as Your Real? Virtual Reality: The Effect of Body Consciousness on the Experience of Exercise Sensations

.

Psychology of Sport & Exercise

[Online]

.

Available at

:

https://doi.org/10.1016/j.psychsport.2018.07.004

.

Objectives: Past research has shown that Virtual Reality (VR) is an effective method for reducing the perception of pain and effort associated with exercise. As pain and effort are subjective feelings, they are influenced by a variety of psychological factors, including one's awareness of internal body sensations, known as Private Body Consciousness (PBC). The goal of the present study was to investigate whether the effectiveness of VR in reducing the feeling of exercise pain and effort is moderated by PBC.
Design and Methods: Eighty participants were recruited to this study and were randomly assigned to a VR or a non-VR control group. All participants were required to maintain a 20% 1RM isometric bicep curl, whilst reporting ratings of pain intensity and perception of effort. Participants in the VR group completed the isometric bicep curl task whilst wearing a VR device which simulated an exercising environment. Participants in the non-VR group completed a conventional isometric bicep curl exercise without VR. Participants' heart rate was continuously monitored along with time to exhaustion. A questionnaire was used to assess PBC.
Results: Participants in the VR group reported significantly lower pain and effort and exhibited longer time to exhaustion compared to the non-VR group. Notably, PBC had no effect on these measures and did not interact with the VR manipulation.
Conclusions: Results verified that VR during exercise could reduce negative sensations associated with exercise regardless of the levels of PBC.

Kanjo, E., Younis, E. and Ang, C. (2018).

Deep Learning Analysis of Mobile Physiological, Environmental and Location Sensor Data for Emotion Detection

.

Information Fusion

[Online]

.

Available at

:

https://doi.org/10.1016/j.inffus.2018.09.001

.

The detection and monitoring of emotions are important in various applications, e.g. to enable naturalistic and personalised human-robot interaction. Emotion detection often require modelling of various data inputs from multiple modalities, including physiological signals (e.g.EEG and GSR), environmental data (e.g. audio and weather), videos (e.g. for capturing facial expressions and gestures) and more recently motion and location data. Many traditional machine learning algorithms have been utilised to capture the diversity of multimodal data at the sensors and features levels for human emotion classification. While the feature engineering processes often embedded in these algorithms are beneficial for emotion modelling, they inherit some critical limitations which may hinder the development of reliable and accurate models. In this work, we adopt a deep learning approach for emotion classification through an iterative process by adding and removing large number of sensor signals from different modalities. Our dataset was collected in a real-world study from smart-phones and wearable devices. It merges local interaction of three sensor modalities: on-body, environmental and location into global model that represents signal dynamics along with the temporal relationships of each modality. Our approach employs a series of learning algorithms including a hybrid approach using Convolutional Neural Network and Long Short-term Memory Recurrent Neural Network (CNN-LSTM) on the raw sensor data, eliminating the needs for manual feature extraction and engineering. The results show that the adoption of deep-learning approaches is effective in human emotion classification when large number of sensors input is utilised (average accuracy 95% and F-Measure=%95) and the hybrid models outperform traditional fully connected deep neural network (average accuracy 73% and F-Measure=73%). Furthermore, the hybrid models outperform previously developed Ensemble algorithms that utilise feature engineering to train the model average accuracy 83% and F-Measure=82%)

Putjorn, P.

et al.

(2018).

Investigating the use of sensor-based IoET to facilitate learning for children in rural Thailand

.

PLOS ONE

[Online]

13

:e0201875

.

Available at

:

https://doi.org/10.1371/journal.pone.0201875

.

A novel sensor-based Internet of Educational Things (IoET) platform named OBSY was iteratively
designed, developed and evaluated to support education in rural regions in Thailand.
To assess the effectiveness of this platform, a study was carried out at four primary schools
located near the Thai northern border with 244 students and 8 teachers. Participants were
asked to carry out three science-based learning activities and were measured for improvements
in learning outcome and learning engagement. Overall, the results showed that students
in the IoET group who had used OBSY to learn showed significantly higher learning
outcome and had better learning engagement than those in the control condition. In addition,
for those in the IoET group, there was no significant effect regarding gender, home
location (Urban or Rural), age, prior experience with technology and ethnicity on learning
outcome. For learning engagement, only age was found to influence interest/enjoyment.
The study demonstrated the potential of IoET technologies in underprivileged area, through
a co-design approach with teachers and students, taking into account the local contexts.

Kanjo, E., Kuss, D. and Ang, C. (2017).

NotiMind: Utilizing Responses to Smart Phone Notifications as Affective sensors

.

IEEE Access

[Online]

.

Available at

:

http://dx.doi.org/10.1109/ACCESS.2017.2755661

.

Today's mobile phone users are faced with large numbers of notifications on social media, ranging from new followers on Twitter and emails to messages received from WhatsApp and Facebook. These digital alerts continuously disrupt activities through instant calls for attention. This paper examines closely the way everyday users interact with notifications and their impact on users' emotion. Fifty users were recruited to download our application NotiMind and use it over a five-week period. Users' phones collected thousands of social and system notifications along with affect data collected via self-reported PANAS tests three times a day. Results showed a noticeable correlation between positive affective measures and keyboard activities. When large numbers of Post and Remove notifications occur, a corresponding increase in negative affective measures is detected. Our predictive model has achieved a good accuracy level using three different "in the wild" classifiers (F-measure 74-78% within- subject model, 72-76% global model). Our findings show that it is possible to automatically predict when people are experiencing positive, neutral or negative affective states based on interactions with notifications. We also show how our findings open the door to a wide range of applications in relation to emotion awareness on social and mobile communication.

Chauhan, S., Bobrowicz, A. and Ang, C. (2017).

Perception of Digital and Physical Sculpture by People with Dementia: An Investigation into Creative Potential

.

The International Journal of New Media, Technology and the Arts

[Online]

12

:11 -25

.

Available at

:

http://dx.doi.org/10.18848/2326-9987/CGP/v12i02/11-25

.

Abstract: The perception of three-dimensional sculptural forms is quite different from two-dimensional art works such as painting and drawing. Though both are considered forms of artistic production, the distinction is the tactual and kinesthetic sensations of the three-dimensional sculptural forms. The understanding of the perception of sculptural forms adds another dimension to cognitive and emotive qualities embedded in art. The emotions evoked while observing, knowing, touching, and feeling a sculpture, as well as the experiences of working, creating, and producing one, affect an individual's perception. People with dementia who develop visual and perceptual difficulties may gradually have a different experience of sculpture. The materiality of a sculpture and its tactile engagement have the capacity to influence their perception. With spatial errors, changes in colour, and misperceptions, there is a possibility that they see, appreciate, and experience, in a different way, both physical sculptural forms and those that are mediated through digital technology.

Douglas, K., Ang, C. and Deravi, F. (2017).

Reclaiming the truth

.

The Psychologist

[Online]

30

:36-42

.

Available at

:

https://thepsychologist.bps.org.uk/volume-30/june-2017/reclaiming-truth

.

Lee, Y.

et al.

(2017).

Soft Electronics Enabled Ergonomic Human-Computer Interaction for Swallowing Training

.

Scientific Reports

[Online]

7

.

Available at

:

http://dx.doi.org/10.1038/srep46697

.

We introduce a skin-friendly electronic system that enables human-computer interaction (HCI) for swallowing training in dysphagia rehabilitation. For an ergonomic HCI, we utilize a soft, highly compliant ("skin-like") electrode, which addresses critical issues of an existing rigid and planar electrode combined with a problematic conductive electrolyte and adhesive pad. The skin-like electrode offers a highly conformal, user-comfortable interaction with the skin for long-term wearable, high-fidelity recording of swallowing electromyograms on the chin. Mechanics modeling and experimental quantification captures the ultra-elastic mechanical characteristics of an open mesh microstructured sensor, conjugated with an elastomeric membrane. Systematic in vivo studies investigate the functionality of the soft electronics for HCI-enabled swallowing training, which includes the application of a biofeedback system to detect swallowing behavior. The collection of results demonstrates clinical feasibility of the ergonomic electronics in HCI-driven rehabilitation for patients with swallowing disorders.

OTTERBACHER, J.

et al.

(2016).

Show Me You Care: Trait Empathy, Linguistic Style and Mimicry on Facebook

.

ACM Transactions on Internet Technology

[Online]

17

.

Available at

:

http://dx.doi.org/10.1145/2996188

.

Linguistic mimicry, the adoption of another's language patterns, is a subconscious behavior with pro-social benefits. However, some professions advocate its conscious use in empathic communication. This involves mutual mimicry; effective communicators mimic their interlocutors, who also mimic them back. Since mimicry has often been studied in face-to-face contexts, we ask whether individuals with empathic dis- positions have unique communication styles and/or elicit mimicry in mediated communication on Facebook. Participants completed Davis' Interpersonal Reactivity Index and provided access to Facebook activity. We confirm that dispositional empathy is correlated to the use of particular stylistic features. In addition, we identify four empathy profiles and find correlations to writing style. When a linguistic feature is used, this often "triggers" use by friends. However, the presence of particular features, rather than participant dispo- sition, best predicts mimicry. This suggests that machine-human communications could be enhanced based on recently used features, without extensive user profiling.

Bailey, J.

et al.

(2016).

The Men's Safer Sex project: intervention development and feasibility randomised controlled trial of an interactive digital intervention to increase condom use in men

.

Health Technology Assessment

[Online]

20

:1-115

.

Available at

:

http://dx.doi.org/10.3310/hta20910

.

Background: This report details the development of the Men's Safer Sex website and the results of a
feasibility randomised controlled trial (RCT), health economic assessment and qualitative evaluation.
Objectives: (1) Develop the Men's Safer Sex website to address barriers to condom use; (2) determine the best design for an online RCT; (3) inform the methods for collecting and analysing health economic data;
(4) assess the Sexual Quality of Life (SQoL) questionnaire and European Quality of Life-5 Dimensions, three- level version (EQ-5D-3L) to calculate quality-adjusted life-years (QALYs); and (5) explore clinic staff and men's views of online research methodology.
Methods: (1) Website development: we combined evidence from research literature and the views of experts (n = 18) and male clinic users (n = 43); (2) feasibility RCT: 159 heterosexually active men were recruited from three sexual health clinics and were randomised by computer to the Men's Safer Sex website plus usual care (n = 84) or usual clinic care only (n = 75). Men were invited to complete online questionnaires at 3, 6, 9 and 12 months, and sexually transmitted infection (STI) diagnoses were recorded from clinic notes at 12 months; (3) health economic evaluation: we investigated the impact of using different questionnaires to calculate utilities and QALYs (the EQ-5D-3L and SQoL questionnaire), and compared different methods to collect resource use; and (4) qualitative evaluation: thematic analysis of interviews with 11 male trial participants and nine clinic staff, as well as free-text comments from online outcome questionnaires.

Results: (1) Software errors and clinic Wi-Fi access presented significant challenges. Response rates for online questionnaires were poor but improved with larger vouchers (from 36% with £10 to 50% with £30). Clinical records were located for 94% of participants for STI diagnoses. There were no group differences in condomless sex with female partners [incidence rate ratio (IRR) 1.01, 95% confidence interval (CI) 0.52 to 1.96]. New STI diagnoses were recorded for 8.8% (7/80) of the intervention group and 13.0% (9/69) of the control group (IRR 0.75, 95% CI 0.29 to 1.89). (2) Health-care resource data were more complete using patient files than questionnaires. The probability that the intervention is cost-effective is sensitive to the source of data used and whether or not data on intended pregnancies are included.
(3) The pilot RCT fitted well around clinical activities but 37% of the intervention group did not see the Men's Safer Sex website and technical problems were frustrating. Men's views of the Men's Safer Sex website and research procedures were largely positive.
Conclusions: It would be feasible to conduct a large-scale RCT using clinic STI diagnoses as a primary outcome; however, technical errors and a poor response rate limited the collection of online self-reported outcomes. The next steps are (1) to optimise software for online trials, (2) to find the best ways to integrate digital health promotion with clinical services, (3) to develop more precise methods for collecting resource use data and (4) to work out how to overcome barriers to digital intervention testing and implementation in the NHS.
Trial registration: Current Controlled Trials ISRCTN18649610.
Funding: This project was funded by the NIHR Health Technology Assessment programme and will be published in full in Health Technology Assessment; Vol. 20, No. 91. See the NIHR Journals Library website for further project information.

Farzin, D.

et al.

(2015).

Usability and Performance Measure of a Consumer-grade Brain Computer Interface System for Environmental Control by Neurological Patients

.

International Journal of Engineering and Technology Innovation

[Online]

5

:165-177

.

Available at

:

http://sparc.nfu.edu.tw/~ijeti/download.php?file_id=103

.

With the increasing incidence and prevalence of chronic brain injury patients and the current financial constraints in healthcare budgets, there is a need for a more intelligent way to realise the current practice of neuro-rehabilitation service provision. Brain-computer Interface (BCI) systems have the potential to address this issue to a certain extent only if carefully designed research can demonstrate that these systems are accurate, safe, cost-effective, are able to increase patient/carer satisfaction and enhance their quality of life. Therefore, one of the objectives of the proposed study was to examine whether participants (patients with brain injury and a sample of reference population) were able to use a low cost BCI system (Emotiv EPOC) to interact with a computer and to communicate via spelling words. Patients participated in the study did not have prior experience in using BCI headsets so as to measure the user experience in the first-exposure to BCI training. To measure emotional arousal of participants we used an ElectroDermal Activity Sensor (Qsensor by Affectiva). For the signal processing and feature extraction of imagery controls the Cognitive Suite of Emotiv's Control Panel was used. Our study reports the key findings based on data obtained from a group of patients and a sample reference population and presents the implications for the design and development of a BCI system for communication and control. The study also evaluates the performance of the system when used practically in context of an acute clinical environment.

Green, M., Bobrowicz, A. and Ang, C. (2015).

The lesbian, gay, bisexual and transgender community online: discussions of bullying and self-disclosure in YouTube videos

.

Behaviour & Information Technology

[Online]

:1-9

.

Available at

:

http://dx.doi.org/10.1080/0144929X.2015.1012649

.

Computer-mediated communication has become a popular platform for identity construction and experimentation as well as social interaction for those who identify as lesbian, gay, bisexual or transgender (LGBT). The creation of user-generated videos has allowed content creators to share experiences on LGBT topics. With bullying becoming more common amongst LGBT youth, it is important to obtain a greater understanding of this phenomenon. In our study, we report on the analysis of 151 YouTube videos which were identified as having LGBT- and bullying-related content. The analysis reveals how content creators openly disclose personal information about themselves and their experiences in a non-anonymous rhetoric with an unknown public. These disclosures could indicate a desire to seek friendship, support and provide empathy.

Wilkinson, D.

et al.

(2015).

Emotional Correlates of Unirhinal Odor Identification

.

Laterality: Asymmetries of Body, Brain and Cognition

[Online]

21

:85-99

.

Available at

:

http://dx.doi.org/10.1080/1357650X.2015.1075546

.

It seems self-evident that smell profoundly shapes emotion, but less clear is the nature of this interaction. Here we sought to determine whether the ability to identify odors co-varies with self-reported feelings of empathy and emotional expression recognition, as predicted if the two capacities draw on common resource. Thirty six neurotypical volunteers were administered the Alberta Smell Test, The Interpersonal Reactivity Index and an emotional expression recognition task. Statistical analyses indicated that feelings of emotional empathy positively correlated with odor discrimination in right nostril, while the recognition of happy and fearful facial expressions positively correlated with odor discrimination in left nostril. These results uncover new links between olfactory discrimination and emotion which, given the ipsilateral configuration of the olfactory projections, point towards intra- rather than inter-hemispheric interaction. The results also provide novel support for the proposed lateralisation of emotional empathy and the recognition of facial expression, and give reason to further explore the diagnostic sensitivity of smell tests because reduced sensitivity to others' emotions can mark the onset of certain neurological diseases.

Bailey, J.

et al.

(2015).

The Men's Safer Sex (MenSS) trial: protocol for a pilot randomised controlled trial of an interactive digital intervention to increase condom use in men

.

BMJ Open

[Online]

5

:e007552-e007552

.

Available at

:

http://dx.doi.org/10.1136/bmjopen-2014-007552

.

Alelis, G., Bobrowicz, A. and Ang, C. (2015).

Comparison of engagement and emotional responses of older and younger adults interacting with 3D cultural heritage artefacts on personal devices

.

Behaviour & Information Technology

[Online]

:1-15

.

Available at

:

http://dx.doi.org/10.1080/0144929X.2015.1056548

.

The availability of advanced software and less expensive hardware allows museums to preserve and share artefacts digitally. As a result, museums are frequently making their collections accessible online as interactive, 3D models. This could lead to the unique situation of viewing the digital artefact before the physical artefact. Experiencing artefacts digitally outside of the museum on personal devices may affect the user's ability to emotionally connect to the artefacts. This study examines how two target populations of young adults (18–21 years) and the elderly (65 years and older) responded to seeing cultural heritage artefacts in three different modalities: augmented reality on a tablet, 3D models on a laptop, and then physical artefacts. Specifically, the time spent, enjoyment, and emotional responses were analysed. Results revealed that regardless of age, the digital modalities were enjoyable and encouraged emotional responses. Seeing the physical artefacts after the digital ones did not lessen their enjoyment or emotions felt. These findings aim to provide an insight into the effectiveness of 3D artefacts viewed on personal devices and artefacts shown outside of the museum for encouraging emotional responses from older and younger people.

Pruet, P., Ang, C. and Farzin, D. (2014).

Understanding tablet computer usage among primary school students in underdeveloped areas: Students' technology experience, learning styles and attitudes

.

Computers in Human Behavior

[Online]

55

:1131-1144

.

Available at

:

http://doi.org/10.1016/j.chb.2014.09.063

.

The need to provide low-cost learning technologies such as laptops or tablet computers in developing countries with the aim to bridge the digital divide as well as addressing the uneven standards of education quality has been widely recognised by previous studies. With this aim in mind, the Thai Government has launched the "One Tablet PC Per Child" (OTPC) policy and distributed 800,000 tablet computers to grade-one students nationwide in 2012. However, there is limited empirical evidence on the effectiveness of tablet computer use in the classroom. Our study examined students' learning styles, attitudes towards tablet computer use and how these are linked to their academic performance. The study has investigated 213 grade two students in economically underprivileged regions of North Thailand. Data collection was based on questionnaires filled in by the students with the help of their teachers. Our results overall suggested that there were some key significant differences in relation to students' gender and home locations (urban vs. rural). In contrast to existing studies, both genders at this stage had similar technology experience and positive attitudes towards tablet computer use. However, we found girls had higher visual learning style (M = 4.23, p < .032) than boys (M = 3.96). Where home location was concerned, rural students had higher learning competitiveness and higher levels of anxiety towards tablet use (M = 1.71, p < .028) than urban students (M = 1.33). Additionally, we also found technology experiences, collaborative learning style and anxiety affected students' academic performance.

Emeakaroha, A.

et al.

(2014).

Integrating persuasive technology with energy delegates for energy conservation and carbon emission reduction in a university campus

.

Energy

[Online]

76

:357-374

.

Available at

:

http://dx.doi.org/10.1016/j.energy.2014.08.027

.

This paper presents the results of energy conservation strategies implemented in the University residential halls to address energy consumption issues, using IPTED (Integration of Persuasive Technology and Energy Delegate) in the student residential halls. The results show that real time energy feedback from a visual interface, when combined with energy delegate can provide significant energy savings. Therefore, applying IPTED reveals a significant conservation and carbon emission reduction as a result from the intervention conducted in student hall of residents comprising of 16 halls with 112 students. Overall, the intervention revealed that, the use of real time feedback system reduced energy consumption significantly when compared to baseline readings. Interestingly, we found that the combination of real time feedback system with a human energy delegate in 8 halls resulted in higher reduction of 37% in energy consumptions when compared to the baseline amounting to savings of 1360.49 kWh, and 713.71 kg of CO2 in the experimental halls. On the contrary, the 8 non-experimental halls, which were exposed to the real time feedback and weekly email alert, resulted in only 3.5% reduction in energy consumption when compared to the baseline, amounting to savings of only 165.00 kWh, and 86.56 kg of CO2.

Emeakaroha, A.

et al.

(2014).

A persuasive feedback support system for energy conservation and carbon emission reduction in campus residential buildings

.

Energy and Buildings

[Online]

82

:719-732

.

Available at

:

http://dx.doi.org/10.1016/j.enbuild.2014.07.071

.

There is a need for energy conservation mechanisms, especially in university campuses, as students do
not have any direct feedback on their energy consumptions, which leads to excess usages. There are few
existing approaches aiming to reduce electricity usages in higher education institutions through real-time
feedback applications. These approaches mainly apply student experimental studies with incentives (gift
reward). Their feedback systems present data only in near real time using data loggers and Modbus data
collector, which are characterised with a slow and unstable data transfer rate. Furthermore, they are
not designed for long-term deployment in a wider campus energy management environment. Thus, the
challenges for reducing energy consumption and carbon emissions in the higher education sector still
remain.
To address these challenges, we have designed, configured and implemented a robust persuasive feedback
support system (PFSS) to facilitate energy conservation and carbon emission reduction. This paper
presents the complete architecture of the proposed PFSS, its system interface and the real time measurement
output strategies. To demonstrate the applicability of the proposed system and to assess its
performance in comparison with the previous

Ang, C.

et al.

(2013).

Data in the wild: some reflections

.

Interactions

[Online]

20

:39-43

.

Available at

:

http://dx.doi.org/10.1145/2427076.2427085

.

Christou, G.

et al.

(2013).

Challenges of designing for sociability to enhance player experience in Massively Multi-player Online Role-playing Games

.

Behaviour & Information Technology

[Online]

32

:724-734

.

Available at

:

http://dx.doi.org/10.1080/0144929X.2012.754497

.

Massively Multi-player Online Role-playing Games (MMORPGs) have become a popular leisure activity. It has been suggested that the reason for their popularity is that they offer a new 'third-place' for people to socialise. However, designing for sociability in these games has been shown to be a challenge. In this article, we discuss the results of an online survey that was directed towards game design researchers and professionals. We then present a subsequent discussion on the results of the survey at a Special Interest Group (SIG) held at CHI 2011. Through analysis of the findings of the survey and the discussion, we propose six requirements that facilitate the design of MMORPGs: In-game Communication, Off-game Communication, Empathy, Grouping and Rewards, World Design, and Designed Relationships. We state that it is not necessary to add all the proposed requirements in the design of such games, but we also caution that a game that does not include any of the requirements presented here cannot belong to this genre. We discuss limitations of this work, and offer future research directions that result from this work.

Siriaraya, P. and Ang, C. (2012).

Characteristics and Usage Patterns of Older People in a 3D Online Multi-User Virtual Environment

.

Computers in Human Behavior

[Online]

28

:1873-1882

.

Available at

:

http://dx.doi.org/10.1016/j.chb.2012.05.005

.

3D online multi-user virtual environments (MUVEs) have a lot of potential in supporting older people in their daily lives, yet little research has been conducted to explore how older people engage with this type of technology. This paper aims to investigate the characteristics, user groups and activity patterns (particularly social networks and gift giving behaviour) of older users within a 3D online multi-user virtual environment. Data from approximately 5000 online user profiles of older and younger users from a 3D MUVE, namely IMVU, was collected for analysis. Overall, we identified several distinct patterns of use (e.g. size of social ties, level of reciprocity, etc.) among older users when compared with younger users. We also found that despite the capabilities of 3D MUVEs to provide the users immersion in alternative realities, a feature well embraced by younger users in this study, older users seemed more interested in activities which serve as an extension to their physical life.

Siriaraya, P. and Ang, C. (2012).

Age Differences in the Perception of Social Presence in the Use of 3D Virtual World for Social Interaction

.

Interacting with Computers

[Online]

24

:280-291

.

Available at

:

http://dx.doi.org/10.1016/j.intcom.2012.03.003

.

3D virtual worlds are becoming increasingly popular as tool for social interaction, with the potential of augmenting the user's perception of physical and social presence. Thus, this technology could be of great benefit to older people, providing home-bound older users with access to social, educational and recreational resources. However, so far there have been few studies looking into how older people engage with virtual worlds, as most research in this area focuses on younger users. In this study, an online experiment was conducted with 30 older and 30 younger users to investigate age differences in the perception of presence in the use of virtual worlds for social interaction. Overall, we found that factors such as navigation and prior experience with text messaging tools played a key role in older people's perception of presence. Both physical and social presence was found to be linked to the quality of social interaction for users of both age groups. In addition, older people displayed proxemic behavior which was more similar to proxemic behavior in the physical world when compared to younger users.

Emeakaroha, A., Ang, C. and Yan, Y. (2012).

Challenges in Improving Energy Efficiency in a University Campus Through the Application of Persuasive Technology and Smart Sensors

.

Challenges

[Online]

3

:290-318

.

Available at

:

http://dx.doi.org/10.3390/challe3020290

.

The impact of energy consumption and carbon emission in the UK poses a grave challenge. This challenge is particularly high amongst residents of university campuses, where usage of electricity and carbon emission remain invisible to the students. In student residential accommodation, personal choices and social influences affect electricity consumption and ultimately the resultant reduction in carbon emissions. Therefore, innovative solutions are required to change students' energy consumption behavior, and one promising part of the solution is to present real-time electricity consumption data to students in real-time via a dedicated web platform, while, at the same time, appointing an energy delegate in each hall to induce motivation among the students. The results of some interventions show that immediate energy feedback from smart meters or display devices can provide savings of 5%–15%. However, the situation is different; with the complexity in behavior of our target groups "the students who are living in the halls of residence", there are economical and environmental aspects to be addressed in these issues, in the campus halls of residence. Therefore, we propose a system to address this issue, by applying smart sensors (real-time electricity data capture), integration of dedicated visual web interface (real-time electricity feedback display) and an appointed energy delegate in each hall (a motivator). It is expected that this will motivate students living in the halls of residence to reduce their electricity wastage and, therefore, control the energy cost and also reduce the carbon emissions released into the environment. In the present research, we focus on the University of Kent, Canterbury campus to study energy conservation and carbon emission reduction strategies.

Lau, A.

et al.

(2011).

The Role of Social Media for Patients and Consumer Health

.

Yearbook of Medical Informatics

[Online]

6

:131-138

.

Available at

:

http://www.ncbi.nlm.nih.gov/pubmed/21938338

.

To provide an overview on social media for consumers and patients in areas of health behaviours and outcomes.

Siriaraya, P.

et al.

(2011).

A Comparison of Empathic Communication Pattern for Teenagers and Older People in Online Support Communities

.

Behaviour & Information Technology

[Online]

30

:617-628

.

Available at

:

http://dx.doi.org/10.1080/0144929X.2011.582146

.

This article reports a study that investigated the occurrences of empathy in online support communities for teenagers. Qualitative content analysis with 400 messages from a discussion board about depression was used to identify how empathy was expressed in the specific online communication. Emphasis was also placed on the comparison of this age group to older people, by comparing the results with those from a previous study on empathy in an online support community about depression for older people. Specifically, the analysis focused on the frequencies of the categories of the code scheme, linguistic characteristics of the communication content, the occurring components of empathy, and the roles as well as activities of the members. From our analysis, we concluded that young people exchanged a substantial amount of empathic emotional communication when participating in an online support community, and they communicated on a more personal level compared to older
people, who tended to engage in a more formal communication. In addition, teenagers also showed a high level of understanding but lower level of concern compared to older persons when expressing empathy online.

Kisilevich, S., Ang, C. and Last, M. (2011).

Large-Scale Analysis of Self-Disclosure Patterns among Online Social Networks Users: A Russian Context

.

Knowledge and Information Systems

[Online]

32

:609-628

.

Available at

:

http://dx.doi.org/10.1007/s10115-011-0443-z

.

Online social network services (SNS) provide an unprecedented rich source of information about millions of users worldwide. However, most existing studies of this emerging phenomenon are limited to relatively small data samples, with an emphasis on mostly "western" online communities (such as Facebook and MySpace users in Western
countries). To understand the cultural characteristics of users of online social networks, this paper explores the behavioral patterns of more than 16 million users of a popular social network in the Russian segment of the Internet, namely, My.Mail.Ru (also known as "My
World" or "Moj Mir" in Russian). Our main goal is to study the self-disclosure patterns of
the site users as a function of their age and gender.We compare the findings of our analysis to the previous studies on Western users of SNS and discuss the culturally distinctive aspects. Our study highlights some important cultural differences in usage patterns among Russian users, which call for further studies in SNS in various cultural contexts.
Book section
Alelis, G., Bobrowicz, A. and Ang, C. (2013). Exhibiting Emotion: Capturing Visitors' Emotional Responses to Museum Artefacts.

in:

Design, User Experience, and Usability. User Experience in Novel Technological Environments Second International Conference

.

Berlin, Germany

:

Springer

,

pp.

429-438

.

Available at

:

http://dx.doi.org/10.1007/978-3-642-39238-2_47

.

The museum provides the perfect setting for the convergence of culture, reflection, personal connections, and communication, and many museums supplement these visitor experiences through the use of Human-Computer Interaction (HCI) systems. While there has been past HCI research on various combinations of these four areas, the overall goal of this study is to explore the emotional links museum visitors make while encompassing all four areas through the use of engaging HCI technologies. This paper reports on the results of a study carried out at the Powell-Cotton Museum, a local ethnographic museum located in south-east Kent, UK. Using structured interviews and thematic analysis, visitors' emotional responses to museum artefacts were analysed. Findings suggest that when given the task of providing emotional responses to artefacts, visitors are motivated to find meaningful and personal connections.
Conference or workshop item
Mzurikwao, D.

et al.

(2018). Efficient Channel Selection Approach for Motor Imaginary Classification based on Convolutional Neural Network.

in:

IEEE International Conference on Cyborg and Bionic Systems (CBS)

.

IEEE

,

pp.

418-421

.

Available at

:

https://doi.org/10.1109/CBS.2018.8612157​

.

Brain Computer Interface (BCI) may be the only way to communicate and control for disabled people. Someone's intention can be decoded from their brainwaves during motor imagery action. This can be used to help them control their environment without making any physical movement. To decode someone's intention from brainwaves during motor imagery activities, machine learning models trained on features extracted from the acquired EEG signals have been used. Although the technique has been successful, it has encountered several limitations and difficulties especially during feature extraction. Moreover, many current BCI systems rely on a large number of channels (e.g. 64) to capture spatial information which are necessary during training a machine learning model. In this study, Convolutional Neural Network (CNN) is used to decode five motor imagery intentions from EEG signals obtained from four subjects using 64 channels EEG device. A CNN model trained on raw EEG data managed to achieve a mean classification accuracy of 99.7%. Channel selection based on learned weights extracted from a trained CNN model has been performed with subsequent models trained on only two selected channels with higher weights attained a high accuracy (average of 98%) among three participants out of four.

Matsangidou, M.

et al.

(2017). How Real is Unreal? Virtual Reality and the Impact of Visual Imagery on the Experience of Exercise-Induced Pain.

in:

INTERACT 2017 Conference

.

Springer

.

Available at

:

https://doi.org/10.1007/978-3-319-68059-0_18

.

As a consequence of prolonged muscle contraction, acute pain arises during exercise due to a build-up of noxious biochemicals in and around the muscle. Specific visual cues, e.g., the size of the object in weight lifting exercises, may reduce acute pain experienced during exercise. In this study, we examined how Virtual Reality (VR) can facilitate this "material-weight illusion", influencing perception of task difficulty, which may reduce perceived pain. We found that when vision understated the real weight, the time to exhaustion was 2 minutes longer. Furthermore, participants' heart rate was significantly lower by 5-7 bpm in the understated session. We concluded that visual-proprioceptive information modulated the individual's willingness to continue to exercise for longer, primarily by reducing the intensity of negative perceptions of pain and effort associated with exercise. This result could inform the design of VR aimed at increasing the level of physical activity and thus a healthier lifestyle.

Putjorn, P.

et al.

(2017). Designing a ubiquitous sensor-based platform to facilitate learning for young children in Thailand.

in:

MobileHCI 2017: 19th International Conference on Human-Computer Interaction with Mobile Devices and Services

.

ACM

.

Available at

:

http://dx.doi.org/10.1145/3098279.3098525

.

Education plays an important role in helping developing nations reduce poverty and improving quality of life. Ubiquitous and mobile technologies could greatly enhance education in such regions by providing augmented access to learning. This paper presents a three-year iterative study where a ubiquitous sensor based learning platform was designed, developed and tested to support science learning among primary school students in underprivileged Northern Thailand. The platform is built upon the school's existing mobile devices and was expanded to include sensor-based technology. Throughout the iterative design process, observations, interviews and group discussions were carried out with stakeholders. This lead to key reflections and design concepts such as the value of injecting anthropomorphic qualities into the learning device and providing personally and culturally relevant learning experiences through technology. Overall, the results outlined in this paper help contribute to knowledge regarding the design, development and implementation of ubiquitous sensor-based technology to support learning.

Walid, N.

et al.

(2017). Potential Motivational Factors of Technology Usage for Indigenous People in Peninsular Malaysia.

in:

4th International Conference on User Science and Engineering (i-USEr) 2016

.

IEEE

,

pp.

259-264

.

Available at

:

https://doi.org/10.1109/IUSER.2016.7857971

.

Interrelationship between ethnicity, motivation and technology usage is an interesting scope of study as it offers various dimensions to be explored, polished and refined. One of the most interest areas is on the motivational factors for technology usage among the indigenous people from the viewpoints of socio-structural, socioeconomic and socio cultural. This paper present the findings on the motivational factors of technology usage based on the socioeconomic and socio cultural situational study of Orang Asli in Peninsular Malaysia. The study analysis was performed against the theoretical lens of need-based theory of technology use to uncover constructs of needs that can be identified as motivational factors for technology use. From the study, it is found that Orang Asli has a tendency toward holding on to perceived idea of enjoyment and the preservation of culture and benefits delivery as a motivation for them to use the technology. We propose the affect based needs and cultural needs as new constructs for technology use by the indigenous people.

Nicholls, B.

et al.

(2017). Swallowing detection for game control: using skin-like electronics to support people with dysphagia.

in:

IEEE PerCom Workshop on Pervasive Health Technologies

.

IEEE

.

Available at

:

http://dx.doi.org/10.1109/PERCOMW.2017.7917598

.

In this paper, we explore the feasibility of developing a sensor-driven rehabilitation game for people suffering from dysphagia. This study utilizes the skin-like electronics for unobtrusive, comfortable, continuous recording of surface electromyograms (EMG) during swallowing and use them for driving game-based, user-controlled feedback. The experimental study includes the development and evaluation of a real-time swallow detection algorithm using skin-like sensors and a game-based human-computer interaction. The user evaluations support the ease of use of the skin-like electronics as a motivational tool for people with dysphagia.

Litvak, M.

et al.

(2016). Social and Linguistic Behavior and its Correlation to Trait Empathy.

in:

PEOPLES 2016

. pp.

128-137

.

Available at

:

https://peoples2016.github.io/accepted.html

.

A growing body of research exploits social media behaviors to gauge psychological character- istics, though trait empathy has received little attention. Because of its intimate link to the abil- ity to relate to others, our research aims to predict participants' levels of empathy, given their textual and friending behaviors on Facebook. Using Poisson regression, we compared the vari- ance explained in Davis' Interpersonal Reactivity Index (IRI) scores on four constructs (em- pathic concern, personal distress, fantasy, perspective taking), by two classes of variables: 1) post content and 2) linguistic style. Our study lays the groundwork for a greater understanding of empathy's role in facilitating interactions on social media.

Bai, L., Efstratiou, C. and Ang, C. (2016). weSport: Utilising Wrist-Band Sensing to Detect Player Activities in Basketball Games.

in:

WristSense 2016: Workshop on Sensing Systems and Applications Using Wrist Worn Smart Devices (co-located with IEEE PerCom 2016)

.

.

Available at

:

https://sites.google.com/site/wristsenseworkshop2016/

.

Wristbands have been traditionally designed to track the activities of a single person. However there is an opportunity to utilize the sensing capabilities of wristbands to offer activity tracking services within the domain of team-based sports games. In this paper we demonstrate the design of an activity tracking system capable of detecting the players' activities within a one-to-one basketball game. Relying on the inertial sensors of wristbands and smartphones, the system can capture the shooting attempts of each player and provide statistics about their performance. The system is based on a two- level classification architecture, combining data from both players in the game. We employ a technique for semi-automatic labelling of the ground truth that requires minimum manual input during a training game. Using a single game as a training dataset, and applying the classifier on future games we demonstrate that the system can achieve a good level of accuracy detecting the shooting attempts of both players in the game (precision 91.34%, recall 94.31%).

Putjorn, P.

et al.

(2015). Exploring the Internet of "Educational Things"(IoET) in rural underprivileged areas.

in:

2015 12th International Conference on Electrical Engineering/Electronics, Computer, Telecommunications and Information Technology (ECTI-CON)

.

IEEE

,

pp.

1-5

.

Available at

:

http://dx.doi.org/10.1109/ECTICon.2015.7207125

.

Chauhan, S., Bobrowicz, A. and Ang, C. (2015). Perception of Digital and Physical Sculpture by People with Dementia.

in:

Tenth International Conference on the Arts in Society

.

The research reviews the basic elements of sculptures ascertaining the perception of people with dementia and the patterns of their interaction and visual understanding along with tactile engagement.

Nicholls, B.

et al.

(2015). 3D visualisation of the human anatomy for biofeedback therapy in swallowing disorder.

in:

Centre for Behaviour Change (CBC) Conference 2015, Harnessing Digital Technology for Health Behaviour Change

.

Walid, N.

et al.

(2015). Exploring Socioeconomic and Sociocultural Implications of ICT Use: An Ethnographic Study of Indigenous People in Malaysia.

in:

HCI International 2015

.

Springer

,

pp.

403-413

.

Available at

:

http://dx.doi.org/10.1007/978-3-319-20907-4_37

.

In some countries, it is revealed that the ICT usage by indigenous people is possible to be accomplished and utilized to deliver benefits. For the purpose of development and advancement of Orang Asli (one of the indigenous groups in Malaysia) and in support of the national aspirations in Vision 2020, ICT exposure to Orang Asli requires holistic implementation. Therefore, the predominant issue to be discovered comprehensively is about Orang Asli and it is imperative to understand their needs and requirements in terms of ICT acceptance, appropriation, barriers, as well as infrastructure and infostructure issues. In conclusion, we found four main aspects to be considered in research involving Orang Asli's use of ICT and benefit ICT: (i) the influential people, (ii) infrastructure barriers (iii) social development issues, and (iv) motivational factors.

Putjorn, P., Ang, C. and Deravi, F. (2015). Learning IoT without the "I" - Educational Internet of Things in a Developing Context.

in:

MobiSys 2015 - The 13th International Conference on Mobile Systems, Applications, and Services

.

New York, NY, USA

:

ACM

,

pp.

11-13

.

Available at

:

http://doi.org/10.1145/2753488.2753489

.

To provide better education to children from different socio-economic backgrounds, the Thai Government launched the "One Tablet PC Per Child" (OTPC) policy and distributed 800,000 tablet computers to first grade students across the country in 2012. This initiative is an opportunity to study how mobile learning and Internet of Things (IoT) technology can be designed for students in underprivileged areas of northern Thailand. In this position paper, we present a prototype, called OBSY (Observation Learning System) which targets primary science education. OBSY consists of i) a sensor device, developed with low-cost open source singled-board computer Raspberry Pi, housed in a 3D printed case, ii) a mobile device friendly graphical interface displaying visualisations of the sensor data, iii) a self-contained DIY Wi-Fi network which allows the system to operate in an environment with inadequate ICT infrastructure.

Henderson, M.

et al.

(2015). A Digital System to Quantify Eating Behaviour.

in:

Centre for Behaviour Change (CBC) Conference 2015, Harnessing Digital Technology for Health Behaviour Change

.

Morgado, L.

et al.

(2015). Cities in citizens' hands.

in:

6th International Conference on Software Development and Technologies for Enhancing Accessibility and Fighting Info-exclusion (DSAI 2015)

.

Chong, M.

et al.

(2015). Cue Now, Reflect Later: A Study of Delayed Reflection of Diary Events.

in:

15th IFIP TC 13 International Conference on Human-Computer Interaction

.

Springer-Link

,

pp.

367-375

.

Available at

:

http://doi.org/10.1007/978-3-319-22698-9_24

.

Diary studies require participants to record entries at the moment of events, but the process often distracts the participants and disrupts the flow of the events. In this work, we explore the notion of delayed reflection for diary studies. Users quickly denote cues of diary events and only reflect on the cues later when they are not busy. To minimize disruptions, we employed a squeeze gesture that is swift and discreet for denoting cues. We investigated the feasibility of delayed reflection and compared it against a conventional digital diary that requires users to reflect immediately at the time of entry. In a weeklong field study, we asked participants to record their daily experiences with both types of diaries. Our results show that users' preference is context-dependent. Delayed reflection is favored for use in contexts when interruptions are deemed inappropriate (e.g. in meetings or lectures) or when the users are mobile (e.g. walking). In contrast, the users prefer immediate reflection when they are alone, such as during leisure and downtime.

Chong, M.

et al.

(2014). SqueezeDiary: Using Squeeze Gesture as Triggers of Diary Events.

in:

MobileHCI 2014

. pp.

427-429

.

Available at

:

http://dx.doi.org/10.1145/2628363.2633572

.

The diary method has been adopted for recording participants' behaviours. However, recording diary entries can be difficult or deemed inappropriate in certain situations, like in a social group or in a meeting. In this demo we present SqueezeDiary, a tool that adopts squeeze gestures for users to denote triggers of diary events, and the users reflect on the triggers later when they are not busy (e.g. during lunch). Our application enables delayed reaction, where users can react on their recorded event instances retrospectively during their downtime.

Siriaraya, P. and Ang, C. (2014). Recreating living experiences from past memories through virtual worlds for people with dementia.

in:

SIGCHI Conference on Human Factors in Computing Systems

. pp.

3977-3986

.

Available at

:

http://dx.doi.org/10.1145/2556288.2557035

.

This paper describes a study aimed to understand the use of 3D virtual world (VW) technology to support life engagement for people with dementia in long-term care. Three versions of VW prototypes (reminiscence room, virtual tour and gardening) utilising gestured-base interaction were developed iteratively. These prototypes were tested with older residents (80+) with dementia in care homes and their caregivers. Data collection was based on observations of how the residents and care staff interacted collaboratively with the VW. We discussed in depth the use of VWs in stimulating past memories and how this technology could help enhance their sense of self through various means. We also highlighted key approaches in designing VWs to sustain attention, create ludic experiences and facilitate interaction for older people with dementia.

Chong, M.

et al.

(2014). Squeeze the moment: denoting diary events by squeezing.

in:

ACM International Joint Conference on Pervasive and Ubiquitous Computing (UbiComp 2014)

. pp.

219-222

.

Available at

:

http://dx.doi.org/10.1145/2638728.2638734

.

In this demonstration, we showcase SqueezeDiary, a novel mobile diary application that uses squeeze gestures for denoting instances of events. SqueezeDiary consists of a mobile phone and a small squeeze sensor that communicate over a Bluetooth connection. To record an event instance, the user simply squeezes the sensor, and the phone records memory cues for review later. SqueezeDiary provides features for users to swiftly record instances as they continue to live through the experience, and only reflect on the instances during their downtime.

Emeakaroha, A., Ang, C. and Yan, Y. (2012). Energy efficiency improvement through the application of persuasive technology and smart sensors in a university campus.

in:

The Inaugural Pacific Rim Energy and Sustainability Congress

.

Christou, G.

et al.

(2011). Designing for the user experience of sociability in massively multiplayer online games.

in:

CHI EA '11 CHI '11 Extended Abstracts on Human Factors in Computing Systems

.

New York, NY, USA

:

ACM

,

pp.

879-882

.

Available at

:

http://dx.doi.org/10.1145/1979742.1979544

.

The emergence of MMOGs has led to new ways of socializing with friends. Nowadays a good online game is also associated with the pleasure of socializing and interacting with other players. One cannot play a game solitarily in a meaningful sense without interacting with the other players. However, there are still no integrated ways of designing and evaluating the inherent sociability of MMOGs, nor are there methods or guidelines for evaluating social user experiences. Designers of MMOGs are often left to use their intuition and experience, many times leading to design failures. This SIG aims to further the understanding of the challenges relating to the design of the social interactions that users experience, and the way these manifest and are supported in Massively Multi-player Online Games (MMOGs). The goal is to examine the ways that sociability manifests in MMOGs and the way that design affects these manifestations.
Internet publication
Siriaraya, P., Ang, C. and Bobrowicz, A. (2012).

Exploring the potential of virtual worlds in engaging older people and supporting healthy ageing

[None]

.

Available at

:

http://dx.doi.org/10.1080/0144929X.2012.691552

.

There is an increasing need to find innovative activities to help the older population maintain a healthy life. Virtual worlds, which can provide social engagement, entertainment and creativity as well as useful information and services for older people might offer a solution to this issue. Although emerging studies have begun to look into the benefits of virtual worlds in healthcare, little has been done in the context of older people. Based on semi-structured interviews and previous research on healthy aging, we identified and described in depth four areas in which virtual worlds could be useful to support older people. In general, it was found that virtual worlds could help empower older people to manage their disabilities, facilitate social engagement, provide mental stimulation and productive activities.
Monograph
da Costa-Abreu, M.

et al.

(2011).

Software Development to Facilitate Communications - An Evaluation Report to the Graham Care Group

.

School of Engineering and Digital Arts

.
Forthcoming
Tabbaa, L.

et al.

(2019). Bring the Outside In: Providing Accessible Experiences Through VR for People with Dementia in Locked Psychiatric Hospitals.

in:

ACM CHI Conference on Human Factors in Computing Systems 2019

.

ACM

.

Many people with dementia (PWD) residing in long-term care may face barriers in accessing experiences beyond their physical premises; this may be due to location, mobility constraints, legal mental health act restrictions, or offence-related restrictions. In recent years, there have been research interests towards designing non-pharmacological interventions aiming to improve the Quality of Life (QoL) for PWD within long-term care. We explored the use of Virtual Reality (VR) as a tool to provide 360°-video based experiences for individuals with moderate to severe dementia residing in a locked psychiatric hospital. We discuss at depth the appeal of using VR for PWD, and the observed impact of such interaction. We also present the design opportunities, pitfalls, and recommendations for future deployment in healthcare services. This paper demonstrates the potential of VR as a virtual alternative to experiences that may be difficult to reach for PWD residing within locked setting.
Last updated