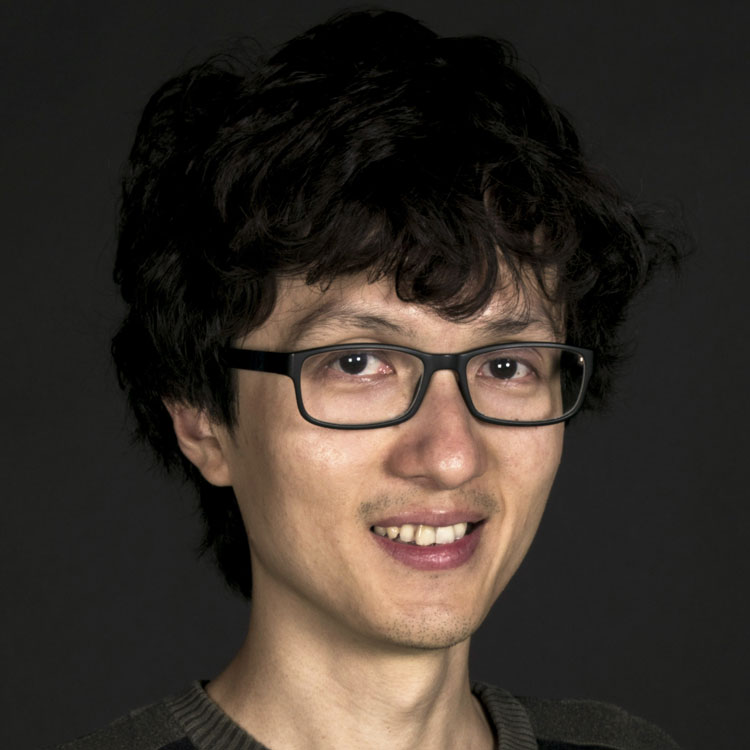 Dr Chee Siang (Jim) Ang
Senior Lecturer in Multimedia/Digital Systems
Director of Graduate Studies (Taught)
About
I am Chee Siang Ang (also known informally as Jim Ang), Senior Lecturer in Multimedia and Digital Systems in the School of Engineering and Digital Arts, University of Kent. Before joining Kent, I was a research fellow at the Centre for Human Computer Interaction Design , City University London, where I completed my PhD in the area of social gaming. I hold a Master's degree (Information Technology) from Multimedia University Malaysia and I obtained my BSc. (computing) from the Technology University of Malaysia.

My main research interest lies in the general area of HCI (human computer interaction) with an emphasis on social computing. Specific areas include:
Games and computer-mediated communication
Sensing and Internet of things
Due to the multidisciplinary nature of my work, I work with exciting people from a wide range of areas, including electronic engineering, computer science, medical science, psychology, sociology, and digital arts. See the research section for more details.
I am currently investigator of several research projects:
Digital Brain Switch. Funded by Engineering and Physical Sciences Research Council (EPSRC)
Supporting data-driven urban agriculture with "Internet of Plants" technology. Funded by EPSRC
Kinetic User Interfaces and Multiuser 3D Virtual Worlds for Older People. Funded by EPSRC
An interactive computer-based intervention to increase condom use: intervention development and pilot trial. Funded by National Institute of Health Research (NIHR).
Research interests
My main research area is in digital health, where I investigate, design and develop new technologies which can provide treatment and (self-) management of health conditions, through effective prevention, early intervention, personalised treatment and continuous monitoring of the conditions. I am particularly interested in virtual worlds (virtual or augmented reality), computer games, sensing technologies.


Games and virtual worlds

Computers applications today are not restricted to conventional 2D displays, but can be in forms of 3D immersive visualisation and augmented information embedded in the physical world. Traditionally, this new form of computing has mostly been found in entertainment applications such as games but is increasingly making an impact in other more "serious" application domains such as training and healthcare. I work with psychologists and psychiatrists looking into how virtual reality (VR) and gaming technologies can be used in assessment and interventions in mental health. Recently, we have developed VR applications for anxiety disorder training, pain management and emotion detection with VR eye tracking.

Sensing technologies

I collaborate closely with researchers in electronic engineering to develop integrated hardware and software online systems with an aim to solve people's and societal problems through smart technology. I have recently completed a project developing a tangible interface using RFID tag on day-to-day objects that allows people with dementia to immerse in a 3D virtual world for reminiscence. I am also part of the Kent Speech and Swallowing Group, designing and developing low cost monitoring devices using skin-like sensors and 3D visualisation for biofeedback for Dysphagia therapy. A recent project involves the use of skin-like EMG and EEG sensors for eating behaviour tracking and real time wheelchair control.
Teaching
Undergraduate
This undergraduate module introduces the practical techniques for creating interactive visual display using Processing, a Java-based IDE. We will also develop interesting tangible interfaces using Arduino IDE, with a range of sensors and actuators. Students will learn to manipulate images, create realistic motions, use motion sensing and speech recognition, in a series of lectures and exciting workshops.

This undergraduate module covers a range of topics in video game design and development, including game physics, AI, level design, player behaviour, game rules and mechanics, as well as user interfaces. This module introduces students to game development using Unity3D and C#. Students will also learn about mobile game development and optimisation issues.
Postgraduate
This MSc module is concerned with designing mobile applications taking into account usability, accessibility and sociability. Students will evaluate current and future trends of interaction design and interface technologies in a mobile context. The module also encourages students to analyse critically human activities in order to identify innovative design solutions. Topics include activity modelling, economic theories for HCI, Internet of things, graphic design, universal design, etc.
Supervision
Completed: Panote Siriaraya (currently post doc at TU Delft, NL), Investigation of Virtual Worlds as a Platform to Support Healthy Ageing
Completed: Anthony Emeakaroha (currently deputy energy manager in NHS Medway), Analysis of Energy Conservation through product-integrated persuasive feedback using a smart sensor in a University Campus.
2015 – present: Jittrapol Intarasirisawat (Royal Thai Government Scholar), Use of VR and Gaming Technology for Cognitive and Effective Assessment
2015 – present: Deogratias Mzurikwao (Commonwealth Scholar), Skin-like EEG sensors for real time computer control
2015 – present: Luma Tabbaa, Affective Responses in Virtual Reality
2015 – present: Boris Otkhmezuri, Virtual Reality for Psychological Therapy
2015 – present: Maria Matsangidou (Kent VC scholarship), Virtual Reality Neurorehab and Pain Management
2014 – present: Ben Nicholls (EPSRC funding), Skin-like EMG sensors and 3D biofeedback for Dysphagia therapy.
2013 – present: Pruet Pjorn (Royal Thai Government Scholar), Internet of Educational Things for Students in Rural Thailand
I am currently interested in supervising PhD projects in all the above areas, specifically in: a) Study, design and evaluation of novel virtual reality/augmented reality/gaming technology for positive social change and well being; b) Creative and innovative use of integrated hardware-software systems in various domains, with a focus on healthcare.
Last updated