Working with industry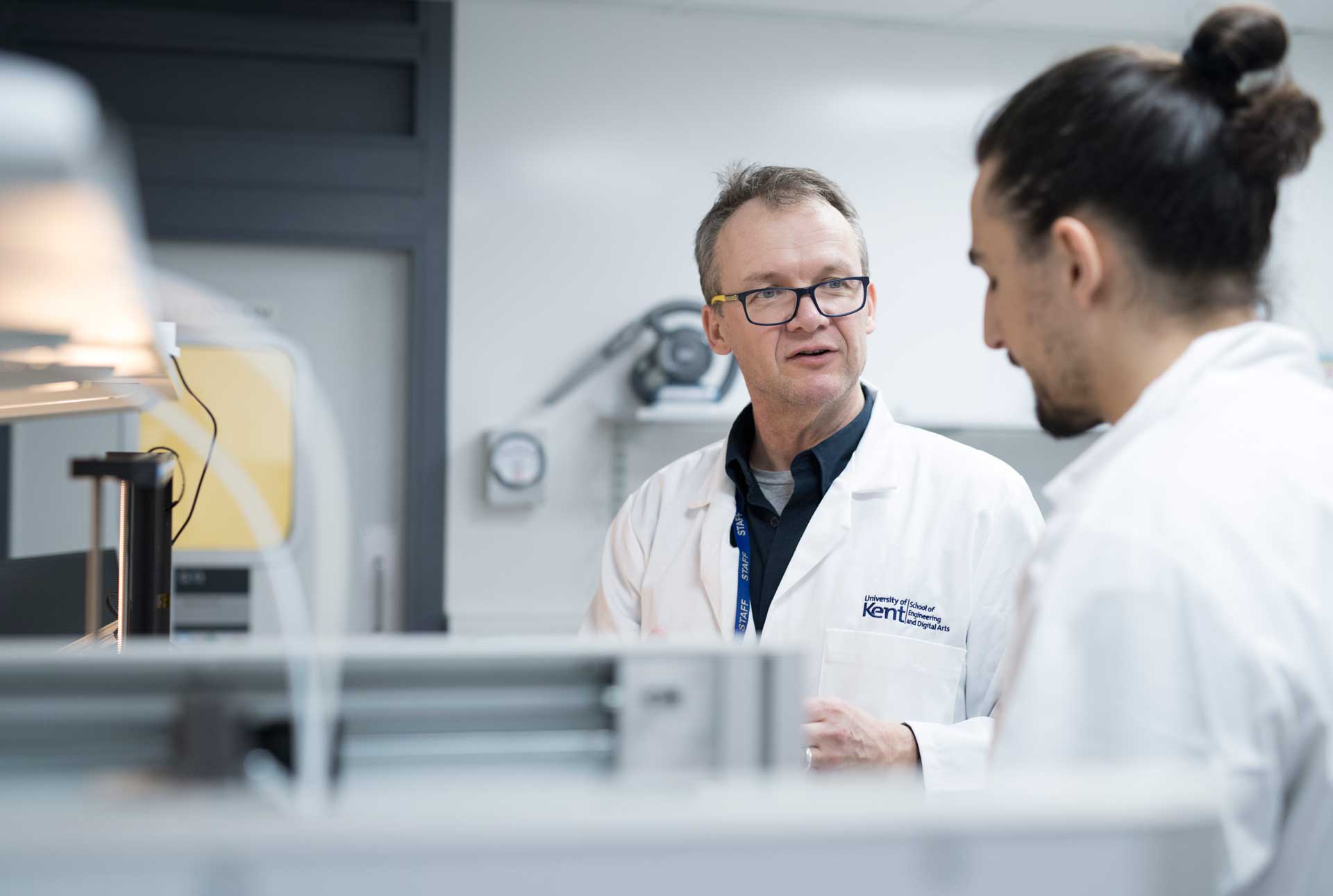 The School of Engineering and Digital Arts offers numerous benefits to your business – research to help you develop products or services, consultancy services, training and development courses, and ambitious students who are keen to work with you and learn from you.
What can we do for your business?
As a leading UK engineering and digital arts school, we have a team of experts working in electronic, digital, creative and computing technologies who offer advice and consultancy.

With strong industrial links, much of our research is supported by commercial organisations. Team up with us to access all the resources and expertise a leading university has to offer, as well as an extensive industrial network and the chance to recruit talented students and graduates.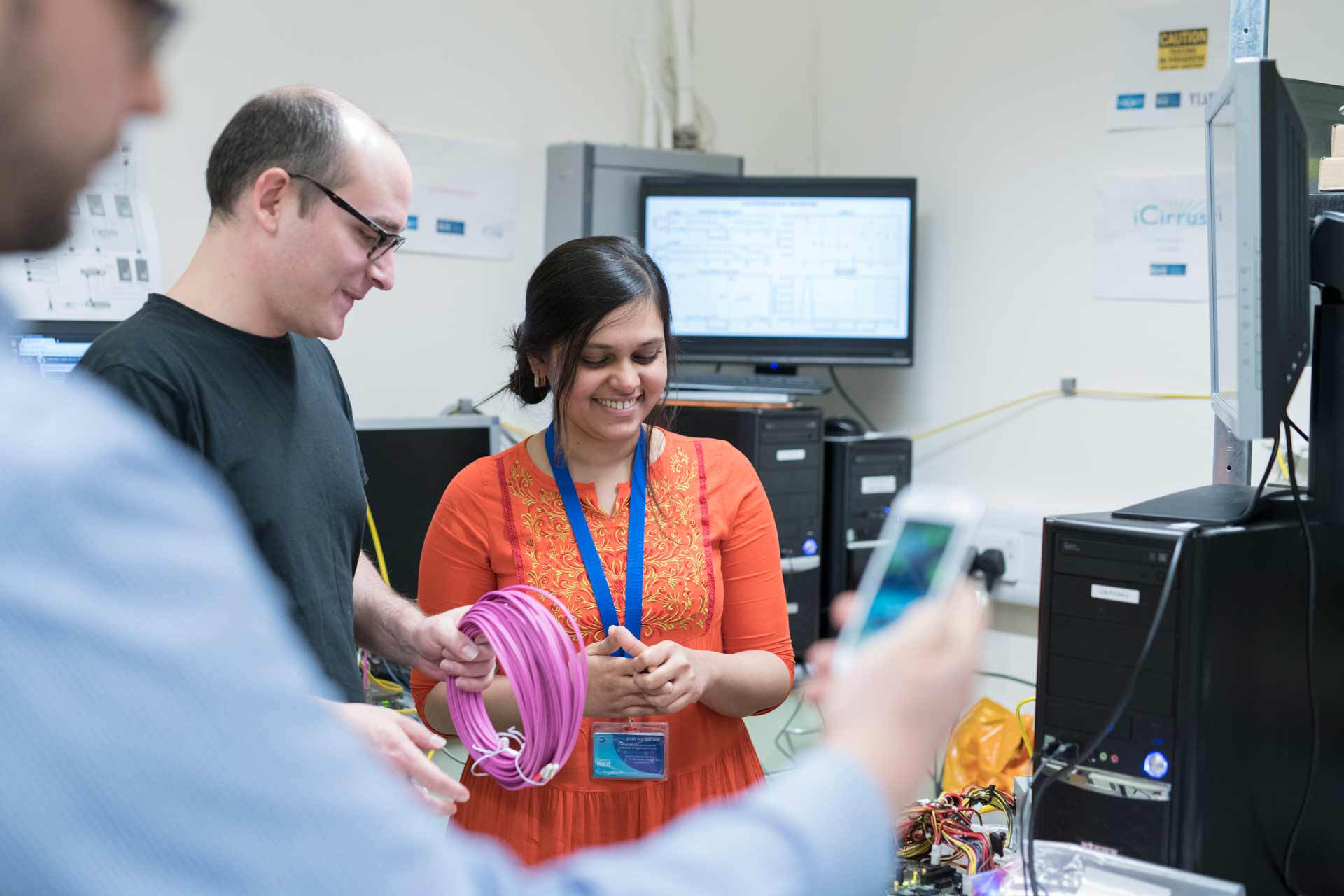 Working together
We can provide advice and consultancy services in a variety of ways, including targeted research, design reviews, technology briefings and site visits. Work can be charged on a daily basis or for a work package and arrangements can be tailored to suit your requirements.
Knowledge Transfer Partnerships: With funding available through the University of Kent, and supported by the UK government, a KTP is a three-way partnership between your organisation, a member of our academic staff and a recently qualified student. We work with you for up to two years, sharing our research and providing ongoing support.
Consultancy: Driven by intellectual curiosity and drawing on our research and expertise, we can work with you to analyse problems and develop innovative solutions. We offer a bespoke service, which is great value for money. We can work with you on long-term projects or provide short-term one-to-one sessions.
High-quality research
The School of Engineering and Digital Arts undertakes high-quality research and our range of expertise allows us to respond to new developments.
How our students can help you
Our students are knowledgeable, talented and highly motivated. By sponsoring one of our students or taking one on a placement year, you gain a hardworking employee, determined to make an impression.

Our industry network covers a range of national and international contacts within the fields of engineering and digital arts. We give you the opportunity to forge new business partnerships, access funding and keep up-to-date with key developments in the industry.
Contact us
Making connections
We strive to bring the business world to our student community. Our successful initiatives include the Kent Mentoring Scheme and the annual Employability and Careers Day.