Cultural Studies and Social Anthropology - BA (Hons)
This is an archived page and for reference purposes only
Cultural Studies analyses phenomena like subcultures, fashion styles and leisure practices to make sense of how we experience and organise our lives and govern our societies. Social Anthropology studies human societies, cultures and their development. Combining both subjects, our joint honours programme offers a comprehensive approach to the study of culture.
Overview
At Kent, Cultural Studies is taught in the School of Social Policy, Sociology and Social Research where you benefit from a large choice of specialist modules on race, social change, criminal justice or disability and the arts. You are taught by leading academics in fields like gender, race and the body.
You study different ways of life and explore the links between culture and society drawing on critical theories and methods from the social sciences and the humanities. We examine a range of areas from digital media, to the creative and cultural industries, to social identities and movements.
Kent's School of Anthropology and Conservation has a range of experts working on social anthropology in regions as diverse as the Middle East, Europe, China and Amazonia.
Our degree programme
The programme begins with an overview of different cultural, sociological and anthropological theories that address 'culture' and 'society' as part of a broader global and historical context. You then go on to learn how to conduct and apply qualitative sociological research. There is a special focus on ethnography, a popular method used in social anthropology.
During all stages of your studies you have the opportunity to choose specialist modules that suit your interests and include topics like the anthropology of business as well as emotion, media and culture. Our modules and creative forms of assessment are designed to stimulate your thinking and prepare you for a job market looking for versatile and innovative individuals.
In your final year of study, there is an option to take a dissertation module on a subject of your choice or you can complete a project in visual anthropology. This allows you to focus in detail on an area you are particularly passionate about.
Study resources
At Kent, we have a number of excellent subject-specific facilities to help your learning in social anthropology. These include:
a state-of-the-art visual anthropology room with a suite of computers equipped for editing film and cameras made available for student use
an ethnobiology lab for studying human-related plant material
a teaching laboratory with first-rate equipment.
You also have access to a wide range of topical journals and books in hard copy and digital format through Kent's Templeman Library. Your designated academic advisor provides guidance for your studies and academic development.
Our Student Learning Advisory Service offers useful workshops on topics like essay writing and academic referencing.
Extra activities
There are also a number of student-led societies relating to your interests, for example:
UKC Digital Media
Anthropology Society
Feminist Society
Socrates Society.
There are events available throughout the year for students from the School of Social Policy, Sociology and Social Research. These may include:
research seminars and webcasts
career development workshops
informal lectures by guest experts followed by group discussion.
Featured video
Entry requirements
The University will consider applications from students offering a wide range of qualifications. All applications are assessed on an individual basis but some of our typical requirements are listed below. Students offering qualifications not listed are welcome to contact our Admissions Team for further advice. Please also see our general entry requirements.
A level

BBB

Access to HE Diploma

The University welcomes applications from Access to Higher Education Diploma candidates for consideration. A typical offer may require you to obtain a proportion of Level 3 credits in relevant subjects at merit grade or above.

BTEC Nationals

Distinction, Distinction, Merit

International Baccalaureate

30 points overall or 15 points at HL

International Foundation Programme

Pass all components of the University of Kent International Foundation Programme with a 60% overall average.

T level

The University will consider applicants holding T level qualifications in subjects closely aligned to the course.
If you are an international student, visit our International Student website for further information about entry requirements for your country, including details of the International Foundation Programmes. Please note that international fee-paying students who require a Student visa cannot undertake a part-time programme due to visa restrictions.
Please note that meeting the typical offer/minimum requirement does not guarantee that you will receive an offer.
English Language Requirements
Please see our English language entry requirements web page.
Please note that if you do not meet our English language requirements, we offer a number of 'pre-sessional' courses in English for Academic Purposes. You attend these courses before starting your degree programme.
Course structure
Duration: 3 years full-time, 6 years part-time
Modules
The following modules are indicative of those offered on this programme. This listing is based on the current curriculum and may change year to year in response to new curriculum developments and innovation.
On most programmes, you study a combination of compulsory and optional modules. You may also be able to take 'elective' modules from other programmes so you can customise your programme and explore other subjects that interest you.
Stage 1
Compulsory modules currently include
Optional modules may include
You have the opportunity to select elective modules in this stage.
Stage 2
Compulsory modules currently include
Optional modules may include
Stage 3
Compulsory modules currently include
The module is of core relevance for students of anthropology, and a wide range of related disciplines preoccupied with the role of anthropologically-informed thought and cultural literacy in today's transnational and multicultural globe. It explores the relationship between social between social anthropology and the Contemporary World, and a series of themes that explore how anthropologists engage with the pressing political, social and environmental concerns and crises of their day. Through examination of 'hot topics' in the discipline, key debates in public anthropology, and anthropological and ethnographic theory, the module clarifies the relevance of anthropology for the world beyond the university, and educates you in how to adapt anthropological knowledge and skills to analysis of real world issues. It also advances core disciplinary understanding relevant to social anthropological modules in stages 2 and 3. Throughout, key objectives are to support you in developing and consolidating your understanding of contemporary anthropology and your own assessment of the wider utility of the social sciences, and to provide essential critical tools for understanding the changing world around us.
Optional modules may include
Fees
The 2022/23 annual tuition fees for this course are:
Home full-time

£9,250

EU full-time

£13,000

International full-time

£17,400

Home part-time

£4,625

EU part-time

£6,500

International part-time

£8,700
For details of when and how to pay fees and charges, please see our Student Finance Guide.
For students continuing on this programme, fees will increase year on year by no more than RPI + 3% in each academic year of study except where regulated.*
Your fee status
The University will assess your fee status as part of the application process. If you are uncertain about your fee status you may wish to seek advice from UKCISA before applying.
Additional costs
General additional costs
Find out more about accommodation and living costs, plus general additional costs that you may pay when studying at Kent.
Funding
Scholarships
We have a range of subject-specific awards and scholarships for academic, sporting and musical achievement.
Search scholarships
University funding
Kent offers generous financial support schemes to assist eligible undergraduate students during their studies. See our funding page for more details.
Government funding
You may be eligible for government finance to help pay for the costs of studying. See the Government's student finance website.
Scholarships
General scholarships
Scholarships are available for excellence in academic performance, sport and music and are awarded on merit. For further information on the range of awards available and to make an application see our scholarships website.
The Kent Scholarship for Academic Excellence
At Kent we recognise, encourage and reward excellence. We have created the Kent Scholarship for Academic Excellence.
The scholarship will be awarded to any applicant who achieves a minimum of A*AA over three A levels, or the equivalent qualifications (including BTEC and IB) as specified on our scholarships pages.
Teaching and assessment
Cultural Studies
We use a variety of teaching methods, including lectures, case study analysis, group projects and presentations, and individual and group tutorials. Many module convenors also offer additional 'clinic' hours to help with the preparation of coursework and for exams.
Social Anthropology
Teaching is through seminars and lectures and, where appropriate, lab and field work. Assessment varies from 100% coursework to a combination of examinations and coursework.
For assessment details for individual modules click the 'read more' link within each module listed in the course structure.
Contact hours
For a student studying full time, each academic year of the programme will comprise 1200 learning hours which include both direct contact hours and private study hours. The precise breakdown of hours will be subject dependent and will vary according to modules. Please refer to the individual module details under Course Structure.
Methods of assessment will vary according to subject specialism and individual modules. Please refer to the individual module details under Course Structure.
Programme aims
Learning outcomes
Knowledge and understanding
You gain knowledge and understanding of:
The complexity of culture as a contested object of inquiry
The role the media and cultural institutions play in society
The role and function of cultural forms as sources of popular knowledge and ideas
Ways in which people engage with cultural texts and practices and make meaning from them
The relation between cultural texts (e.g. artistic, literary, media, social, political, scientific) and the historical contexts of their production and reception
How culture is both product and process and gives rise to social and political 'forms of life'
How the modes of production/consumption of cultural texts and products shape contemporary life
The nature of the cultural impact of new technologies
Anthropological data from a range of historical periods and national origins and the way they can be interpreted and evaluated.
The development of anthropological perspectives on ritual and belief, past and present ethnicity and culture, and their application in present-day contexts.
Critical theories and concepts deployed in analyses of culture and systems of ritual and belief.
Intellectual skills
You develop the following intellectual skills:
Ability to analyse a wide range of cultural forms
Critical evaluation of scholarship and ideas, both classical and contemporary
Representation in language of the views and ideas of others
Application of cultural theory to both familiar and unfamiliar cultural material, phenomena and contexts
Expression of own ideas in oral and written communication
Ability to identify, evaluate and to construct arguments
Subject-specific skills
You gain the following subject-specific skills:
Conception and application of cross-disciplinary strategies of investigation of cultural issues, themes and topics
The ability to identify and analyse ethical and political subject matters represented in media culture of all kinds
The ability to account for and criticise the interrelation of aesthetic cultural practices and forms and the social and political contexts of their emergence and affect
The ability to evaluate theoretical models and paradigms of cultural production, consumption and reception
Ability to integrate diverse sources of cultural information and produce new disciplinary knowledge
The effective deployment of terms and concepts and techniques specific to the study of social anthropology, with particular reference to beliefs and rituals, national or ethnically based culture and cultural identities and practices.
Transferable skills
You gain the following transferable skills:
Graduates will be skilled at gathering and collating, retrieving and synthesising information drawn from a variety of sources (eg library, IT, CD-ROM, press, etc.) textual, visual, popular and academic, in traditional formats as well as electronic.
Graduates will be able to work independently on the design and execution of research projects.
Graduates will have the ability to reflect on and understand the accumulation of knowledge about cultural practices diversely understood
Graduates will be adaptable, creative and self-reflexive in producing output for a variety of audiences
Graduates will be skilled at self-directed project planning, development and execution of work to deadlines.
Graduates will possess skills of expression in written and oral forms; be adept at representing both the ideas of others as well as their own and will be able to argue for and justify their views.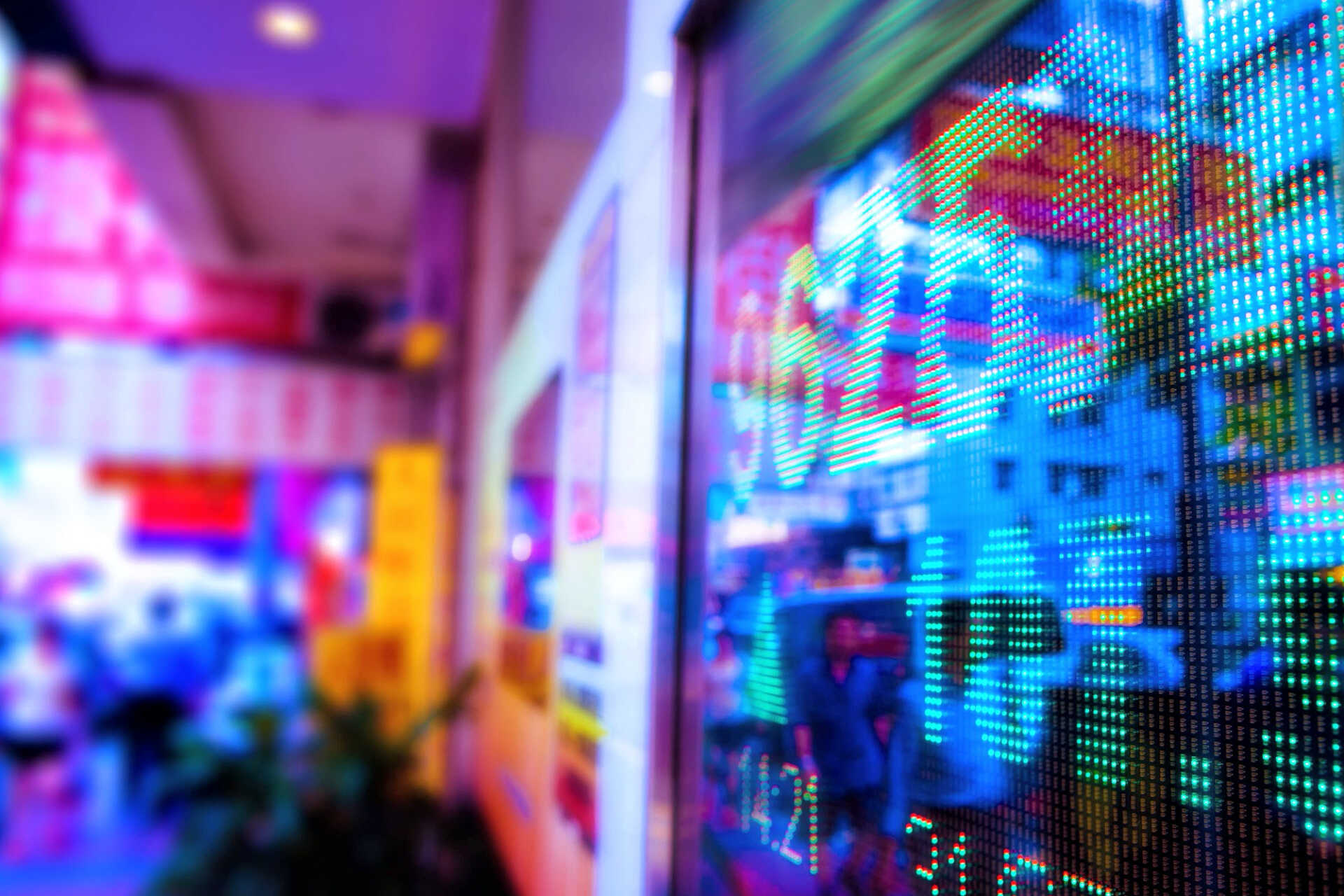 Independent rankings
Sociology at Kent was ranked 32nd out of 105 and 2nd for research quality in The Complete University Guide 2023.
Careers
Graduate destinations
As part of your degree, you develop critical thinking and transferable knowledge, skills that enable you to work in a variety of professions.
Our graduates have gone on to work in:
media, journalism, broadcasting
the cultural and creative industries
national and local government
international institutions and NGOs
advertising and design
public relations
social work
tourism and heritage
overseas development and aid work
the organisation of social and community projects.
Help finding a job
The University has a friendly Careers and Employability Service, which can give you advice on how to:
apply for jobs
write a good CV
perform well in interviews.
Career-enhancing skills
Our graduates develop substantial transferable skills that are valued in a range of professions.
These skills include:
communication
organisational and research skills
analysing complex information and making it accessible to non-specialist readers
writing reports
working effectively and considerately in teams.
You can gain additional skills by signing up for our Kent Extra activities, such as learning a language or volunteering.
Apply for Cultural Studies and Social Anthropology - BA (Hons)
Discover Uni information
Discover Uni is designed to support prospective students in deciding whether, where and what to study. The site replaces Unistats from September 2019.
Discover Uni is jointly owned by the Office for Students, the Department for the Economy Northern Ireland, the Higher Education Funding Council for Wales and the Scottish Funding Council.
It includes:
Information and guidance about higher education
Information about courses
Information about providers
Find out more about the Unistats dataset on the Higher Education Statistics Agency website.