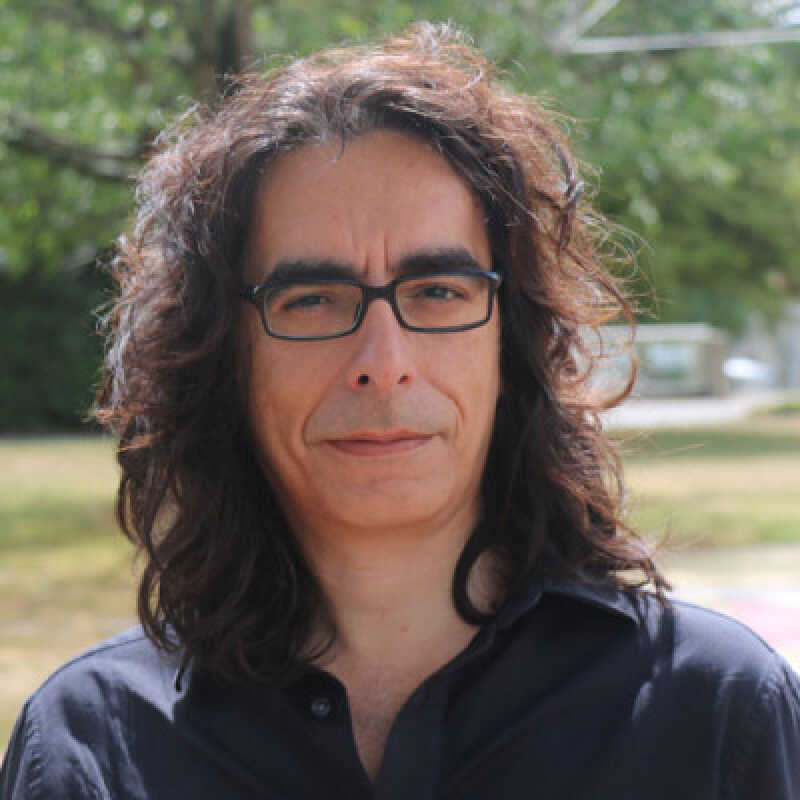 Dr Joseph Tzanopoulos
Reader in Landscape Ecology and Biodiversity Conservation
Academic Head of Human Geography and Environmental Social Science,
SeNSS Academic Lead
Director of Graduate Studies-Research
Co-Director, Kent Interdisciplinary Centre for Spatial Studies (KISS)
About
Dr Joseph Tzanopoulos is a landscape ecologist working on biodiversity conservation, using a landscape approach that integrates ecological, geographic and socio-economic aspects in order to monitor and assess the impacts of policy scenarios on biodiversity and rural areas.

Joseph's academic background is interdisciplinary, with a BSc in Agricultural Sciences from the Agricultural University of Athens, a PhD in vegetation ecology from Imperial College London, and more than 15 years of research experience, collaborating with economists, sociologists and rural geographers on major national and European-funded research projects in the field of biodiversity conservation. Prior to his appointment at Kent, Joseph worked as research fellow at Wye College, Imperial College London, Aristotle University of Thessaloniki and the Centre for Agri-Environmental Research (CAER) at the University of Reading.

Dr Joseph Tzanopoulos is a member of the Durrell Institute of Conservation and Ecology.

Research interests
Landscape ecology
Reconciling biodiversity conservation and sustainable development on rural areas
Agricultural landscapes and rural geography
Land-use change, landscape fragmentation and land-use modelling
Geographic Information System (GIS), remote sensing and spatial analysis
Interdisciplinary analysis of drivers of change in complex land-use systems
Scenario analysis and sustainability appraisal
Nature conservation policy and governance
Vegetation ecology and agroecology
Research projects
LIFT : Low-Input Farming and Territories - Integrating knowledge for improving ecosystem-based farming (Horizon 2020)
Decision Making Tools for Long-Term Horizon Planning: The Land-Water Nexus (Southern Water)
The Catchment Capabilities Approach: Phase II (Southern Water)
Great Crested Newts Modeling for the South Midlands (Arc-Trust)
Great Crested Newt pilot project modelling for the Midlands (Arc-Trust)
GIS analyses of the distribution of great crested newts in Kent in relation to land use categories and land management opportunities. (Natural England)
The identification of models to improve decision-making processes relating to the impact of developments on Great Crested Newts (DEFRA)
Analysis of the role of the EU's Common Agricultural Policy in creating jobs in UK rural areas. (University of Kent, Faculty Grant)
Structural and spatial implications of the financial crisis for the agricultural sector of Greece (University of Kent, Faculty Grant)
Reviving socio-ecological landscapes for biodiversity conservation and climate change adaptation, (Darwin Project)
50 years, 50 stories: The dynamics of farms and farming in UKC's backyard, 1965-2015, (University of Kent 50th Anniversary Fund)
SCALES: Securing the Conservation of biodiversity across Administrative Levels and spatial, temporal, and Ecological Scales (7th Framework)
Priority Habitats, Protected Sites and Climate Change: Three Investigations to Inform Policy and Management for Adaptation and Mitigation (DEFRA)
SOILSERVICE: Conflicting demands of land use, soil biodiversity and the sustainable delivery of ecosystem goods and services in Europe (7th Framework)
The potential of the High Weald AONB to supply the food needs of its population under conventional and organic agriculture (Funded by High Weald AONB)
Assessing the effectiveness of the NATURA 2000 network in Greece (Enter04 - project)
RELU nutrition: Implications of a nutrition driven food policy for land use and the rural environment (RELU)
BioScene: Scenarios for reconciling biodiversity conservation with declining agricultural use in the mountains of Europe (5th Framework)
SPIN: Spatial Indicators for Nature Conservation (5th Framework)
Teaching
Undergraduate
Postgraduate
Advanced Training – Kent Graduate School

Geographic Information System (GIS)
Supervision
Dr Tzanopoulos is interested in supervising students for projects related to his research interests as listed above.

Current PhD students
Sally Marsh: Conserving natural beauty? AONB designation and landscape change in Kent and Sussex (1950's – present) (main supervisor)
Peter Matthews: Sustainability performance of ecological approaches to farming at regional scale (main supervisor)
Luís Santiago: The value of sustainable use-protected areas for jaguar conservation (main supervisor)
Faye Whiley: The sustainability of a Eurasian lynx Lynx lynx reintroduction in Aberdeenshire (main supervisor)
Rowland Griffin: The impact of low-level agriculture on reptiles and amphibians within Laguna del Tigre National Park, Petén, Guatemala
Past PhD students
Nicola Abram: Designing a conservation corridor in an oil-palm-dominated landscape: applying an integrated, systematic conservation planning approach in Sabah, Borneo (main supervisor)
Lawrence Ball: The socio-ecological dynamics of overgrazing in the Dhofar Mountains of Oman (main supervisor)
Dimitrios Bormpoudakis: Green infrastructure and regional connectivity in Southeast England (main supervisor)
Valeria Boron: Conservation of medium-large mammals across agroecosystems in the neotropics (main supervisor)
Joana Viana Canelas: Indigenous contribution to ecological modelling for the assessment of ecosystem services (main supervisor)
Abraham Heinemann: Hunting: a multidimensional in-depth comparative study (co-supervisor)
Veronica Iniguez-Gallardo: Social perspectives on climate change (main supervisor)
Vilma Kuuliala: Stakeholder views on coastal and marine protected areas: wilderness experience and participatory management in coastal Scotland (co-supervisor)
Robin Lines: Assessing landscape connectivity in the Kavango-Zambezi Transfrontier Conservation Area (main supervisor)
Gloria Bravo Monroy: Ecological and social drivers of coffee pollination in Santander, Colombia (co-supervisor)
Maria Cifre Sabater: Forest fires, social conflict and environmental management in the Mediterranean Protected Area of Serra De Tramuntana, Mallorca (co-supervisor)
Alicia Said: Crossroads at sea: the artisanal fisheries in Malta since EU accession (co-supervisor)
Niki Rust: Using incentives to improve predator-friendly behaviour to benefit rural farmers and carnivores in Namibia (co-supervisor)
Anthony Turner: Soundscape ecology (main supervisor)
Nurulhuda Binti Zaharia: Assessing the status of amphibians in agricultural landscapes (co-supervisor)
Last updated