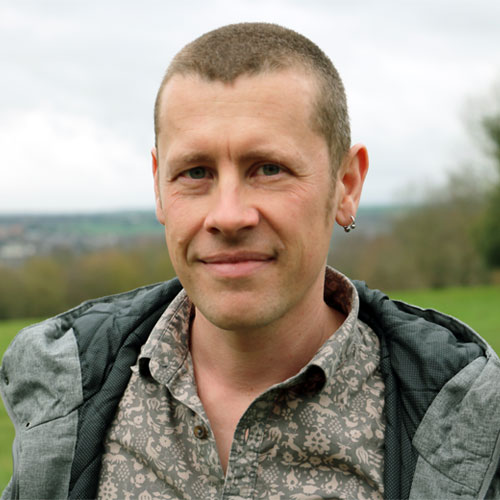 Dr Matthew Struebig
Senior Lecturer in Conservation Science
About
Dr Matthew Struebig is a tropical ecologist interested in the impacts of environmental change on biodiversity and the implications this has for landscape management and conservation planning. Much of his work is based in the modified habitats of Southeast Asia and is applied to the conservation of tropical mammals. Matt joined DICE in 2010, initially as a Leverhulme Trust Research Fellow.


Dr Struebig's research group works on various conservation issues in the tropics, including: the biodiversity value of degraded habitats; landscape design; urban ecology and hunting. Their work is mainly funded by NERC, the Leverhulme Trust, the Newton Fund and Darwin Initiative.

Dr Matthew Struebig is a member of the Durrell Institute of Conservation and Ecology. 
Research interests
The future of tropical biodiversity will depend, to a large extent, on how we manage disturbed habitats. Dr Struebig's research is therefore applied to the valuation, design and management of modified landscapes in the tropics, and he is based mostly in the oil palm-producing region of Indonesia and Malaysia. Matt has particular expertise with mammals, but his interests are broad, covering various applications of conservation science across the tropics.


Dr Struebig has a growing interest in interdisciplinary approaches to tackling conservation problems, particularly concerning efforts to reduce human-wildlife conflict or alleviate poverty in tropical countries.

Recent work includes:
linking social and natural science methods to guide human-wildlife conflict interventions

evaluating the impacts of land-use policies on biodiversity and human-wellbeing

improving the sustainability of oil palm to maintain biodiversity and ecosystem functions

spatial prioritisation for biodiversity under land-cover and climate change projections

habitat fragmentation and landscape design.
Teaching
Dr Struebig is on sabbatical during the 2018-19 academic year, but usually contributes to the following modules.

Undergraduate
DI303: Survey and Monitoring for Biodiversity

DI501: Climate Change and Conservation

DI535: Tropical Ecology and Conservation

Postgraduate
DI877 (MSc): Population and Evolutionary Biology

Supervision
Research staff
PhD students
Kate Allberry: How is environmental change influencing the movement of Malaysia's apex predators in wildlife corridors? (NERC; TRACE)
Nick Deere: Biodiversity and carbon cobenefits across a human-modified tropical landscape (NERC EnvEast; SEARRP)
Jessica Haysom: Borneo's arboreal mammals: diversity and vulnerability to habitat change (NERC EnvEast; SEARRP)
Elizabeth Loh: Host diversity and disease risk in a fragmented landscape: evaluating the effects of habitat fragmentation on bat and viral communities in Brazil (Ecohealth Alliance)

Simon Mitchell: The value of riparian strips for tropical birds and bats (Kent Scholarship; NERC)
David Seaman: Orang-utan habitat use and connectivity across human modified landscapes (Kent scholarship)
Natalie Yoh: Monitoring responses of tropical vertebrates to land-use change using acoustic technologies (NERC)
Publications
Showing 50 of 61 total publications in the Kent Academic Repository. View all publications.
Article
Runting, R.

et al.

(2019).

Larger gains from improved management over sparing–sharing for tropical forests

.

Nature Sustainability

[Online]

2

:53-61

.

Available at

:

https://doi.org/10.1038/s41893-018-0203-0

.

Tropical forests are globally significant for both biodiversity conservation and the production of economically valuable wood products. Two contrasting approaches have been suggested to simultaneously produce timber and conserve biodiversity; one partitions forests to deliver these objectives separately (sparing), the other integrates both objectives in the same location (sharing). To date, the 'sparing or sharing' debate has focused on agricultural landscapes, with scant attention paid to forest management. Here we explored the sparing-to-sharing continuum through spatial optimisations with set economic returns for the forests of East Kalimantan, Indonesia – a global biodiversity hotspot. We found that neither sparing nor sharing extremes are optimal, although the greatest conservation value was attained towards the sparing end of the continuum. Critically, improved management strategies, such as reduced-impact logging, accounted for larger conservation gains than altering the balance between sparing and sharing, particularly for endangered species. Ultimately, debating sparing versus sharing has limited value while large gains remain from improving forest management.

Mathai, J.

et al.

(2019).

Identifying refuges for Borneo's elusive Hose's civet

.

Global Ecology and Conservation

[Online]

17

:e00531

.

Available at

:

https://doi.org/10.1016/j.gecco.2019.e00531

.

Human-induced environmental changes, particularly climate change, pose a threat to many tropical montane species, making the identification of optimal future habitat a conservation priority. Here we used maximum entropy (Maxent) and boosted regression trees to predict suitable habitat of the threatened Bornean highland endemic Hose's civet (Diplogale hosei), that is currently available, and for future time periods (2050s and 2080s), considering future land cover and climate change predictions. Next, we identified areas that were consistently suitable under current and future model predictions as forest refuges. Our analysis predicted that Hose's civet is restricted mainly to the highlands of Borneo to an area less than 20,000 km2 (about 2% of the entire island of Borneo). Changes in land cover have little impact on predicted suitable area for the species. However, we predicted habitat loss due to climate change to approximate 86% by 2080, except under a "green economy scenario" which showed stable or increasing suitable habitat. Refuges were small, about 11% of 2010 habitat, and mostly restricted to lower montane forest. About 28–35% of refuges lie within the current protected area network though much is designated as commercial forests within the proposed Heart of Borneo (HoB). For the conservation of Hose's civet and likely other Bornean highland endemics, we recommend increased wildlife and forest law enforcement in identified protected refuges and sustainable timber harvesting practices in surrounding commercial forests, both within the HoB and the extensions we identified. Results of our green model showed that efforts to reduce greenhouse gas emissions will likely contribute immensely to the long-term conservation of highland species such as Hose's civet.

Voigt, M.

et al.

(2018).

Global Demand for Natural Resources Eliminated More Than 100,000 Bornean Orangutans

.

Current Biology

[Online]

28

:761-769

.

Available at

:

https://doi.org/10.1016/j.cub.2018.01.053

.

Voigt et al. show the negative impact of natural resource use on the density distribution of Bornean orangutans. The habitat of half of the population was affected. Over 16 years, more than 100,000 individuals were lost. Decline rates were highest when habitat was removed. Absolute losses were largest in selectively logged and primary forests.

Mitchell,, S.

et al.

(2018).

Riparian reserves help protect forest bird communities in oil palm dominated landscapes

.

Journal of Applied Ecology

[Online]

55

:2744-2755

.

Available at

:

https://doi.org/10.1111/1365-2664.13233

.

1. Conversion of forest to oil palm agriculture is a significant and continuing threat to tropical biodiversity. Despite this, little is known about the value of riparian reserves in oil palm and how these conservation set-asides might best be managed to maintain biodiversity.
2. We quantified bird community structure of 20 sites in an oil palm-forest mosaic in Sabah, Malaysia using 6104 detections from 867 point counts. Sites included oil palm riparian reserves of various vegetation quality and reserve widths, which were compared to oil palm streams without a riparian reserve, riparian areas in continuous logged forest and non-riparian logged forest control sites.
3. Riparian reserves, oil palm waterways, continuous riparian forest and non-riparian control forest sites supported distinct avifaunal communities. Generalised linear models showed riparian reserve width, forest quality and the amount of surrounding forest cover to be the strongest predictors of bird species richness. For forest dependent species, each of these predictors had stronger effect size when compared with all species. On average, reserves held 31% of all species and 30% of forest specialists, whereas continuous riparian forests averaged 32% of all species but 38% of forest species.
4. Riparian reserves with >40 m of natural vegetation on each bank supported similar bird diversity to riparian habitats found in continuous forest. However, to support equivalent numbers of forest-dependent species and species of conservation concern, reserves would need to be at least 100 m wide on each bank. The highest numbers of species were found in riparian forest with above-ground carbon densities exceeding 75 tC ha-1, indicating the importance of habitat quality, as well as width, in supporting riparian bird communities.
5. Synthesis and applications. If designed and protected appropriately, riparian reserves support diverse bird communities including many species of conservation concern in oil palm estates. This can be achieved by designating large reserves (80-200 m total width), but to maximize species numbers forest disturbance should also be minimised prior to conversion as well as during plantation operations.

McKay, J.

et al.

(2018).

Tolerating tigers: Gaining local and spiritual perspectives on human-tiger interactions in Sumatra through rural community interviews

.

PlosOne

[Online]

13

:e0201447

.

Available at

:

https://doi.org/10.1371/journal.pone.0201447

.

Religious beliefs and spiritual connections to biodiversity have the potential to reduce animosity towards wildlife that might otherwise present a real or perceived threat to local people. Understanding this social dynamic can therefore be important for formulating locally-appropriate species-specific conservation strategies. Using semi-structured interviews which incorporated human-tiger conflict scenarios, we investigated how beliefs towards tigers varied between ethnic groups living around a large protected area that is home to the largest tiger population in Sumatra. We gathered this information to determine the degree to which cultural tolerance may contribute to the survival of the tiger in the Kerinci Seblat landscape, Indonesia. From 154 interviewees, 133 respondents came from three main ethnic groups, Minangkabau, Kerincinese and Melayu. The majority (73.5%) of Minangkabau interviewees cited that their ethnic group had customary laws regarding tigers, as did 52% of Melayu and 44% of Kerincinese. Irrespective of ethnicity, most participants did not perceive there to be a connection between Islam and tigers. All participants acknowledged the existence of zoological tigers and two groups (Minangkabau and Kerincinese) held a strong common belief that different types of spirit tigers also existed. From presenting different human-tiger conflict scenarios, with varying levels of severity towards livestock or human life, an unprovoked tiger attack in the village elicited the most calls for the tiger to be killed. Yet, if a village or family member was killed by a tiger whilst hunting in the forest then most respondents across all ethnic groups said to do nothing. The frequency of this response increased if a tiger killed someone in the village who had committed adultery, reflecting beliefs associated with the role of the tiger as an enforcer of moral rule. Our study highlights the importance of consulting with local communities who live in close proximity to large and potentially dangerous carnivores when developing conflict mitigation strategies, which hitherto has not been the case in Sumatra.

St. John, F.

et al.

(2018).

Intention to kill: Tolerance and illegal persecution of sumatran tigers and sympatric species

.

Conservation Letters

[Online]

11

:e12451

.

Available at

:

https://doi.org/10.1111/conl.12451

.

Tolerance may lessen when wildlife adversely impacts people. Models from psychology can help elucidate how people make judgements, why they act accordingly, and whether beliefs and norms influence support for policy and intervention. Working in a globally important region for tigers, we estimated hunting prevalence for this endangered species and three sympatric taxa using methods for asking sensitive questions. We also investigated the relative strength of ethnicity and social?psychological predictors in influencing intention to hunt. Men's behavioural intention and perceptions differed by species: pro?conservation values were most prevalent for tiger, weakest for wild boar. Perceived behavioural control was the strongest predictor of hunting?intention; affect and injunctive norms were also important. The prominence of affect in determining intention suggests increasing environmental knowledge is unlikely to curb hunting. However, existing norms could be leveraged to incentivise behaviour?change. Integrating behaviour?change models into conservation science is crucial where strategies require changes in people's actions.

Struebig, M.

et al.

(2018).

Addressing human-tiger conflict using socio-ecological information on tolerance and risk

.

Nature Communications

[Online]

9

.

Available at

:

https://www.nature.com/articles/s41467-018-05983-y

.

Tigers are critically endangered due to deforestation and persecution. Yet in places, Sumatran tigers (Panthera tigris sumatrae) continue to coexist with people, offering insights for managing wildlife elsewhere. Here, we couple spatial models of encounter risk with information on tolerance from 2,386 Sumatrans to reveal drivers of human-tiger conflict. Risk of encountering tigers was greater around populated villages that neighbored forest or rivers connecting tiger habitat; geographic profiles refined these predictions to three core areas. People's tolerance for tigers was related to underlying attitudes, emotions, norms and spiritual beliefs. Combining this information into socio-ecological models yielded predictions of tolerance that were 32 times better than models based on social predictors alone. Pre-emptive intervention based on these socio-ecological predictions could have averted up to 51% of attacks on livestock and people, saving 15 tigers from the wild. Our work provides further evidence of the benefits of interdisciplinary research on conservation conflicts.

Luke, S.

et al.

(2018).

Riparian buffers in tropical agriculture: scientific support, effectiveness, and directions for policy

.

Journal of Applied Ecology

[Online]

.

Available at

:

https://doi.org/10.1111/1365-2664.13280

.

There is a weak evidence-base supporting the effective management of riparian ecosystems within tropical agriculture. Policies to protect riparian buffers - strips of non-cultivated land alongside waterways – are vague and highly variable between countries.
From a rapid evidence appraisal we find that riparian buffers are beneficial for hydrology, water quality, biodiversity, and other ecosystem functions in tropical landscapes. However, effects on connectivity, carbon storage, or emissions reduction remain understudied. Riparian functions are mediated by buffer width and habitat quality, but explicit threshold recommendations are rare.
Policy implications. A one-size-fits-all width criterion, commonly applied, will be insufficient to provide all riparian functions in all circumstances. Context-specific guidelines for allocating, restoring and managing riparian buffers are necessary to minimise continued degradation of biodiversity and ecosystem functioning in tropical agriculture.

Seltmann, A.

et al.

(2017).

Habitat disturbance results in chronic stress and impaired health status in forest-dwelling paleotropical bats

.

Conservation Physiology

[Online]

5

.

Available at

:

https://doi.org/10.1093/conphys/cox020

.

Anthropogenic habitat disturbance is a major threat to biodiversity worldwide. Yet, before population declines are detectable, individuals may suffer from chronic stress and impaired immunity in disturbed habitats, making them more susceptible to pathogens and adverse weather conditions. Here, we tested in a paleotropical forest with ongoing logging and fragmentation, whether habitat disturbance influences the body mass and immunity of bats. We measured and compared body mass, chronic stress (indicated by neutrophil to lymphocyte ratios) and the number of circulating immune cells between several bat species with different roost types living in recovering areas, actively logged forests, and fragmented forests in Sabah, Malaysia. In a cave-roosting species, chronic stress levels were higher in individuals from fragmented habitats compared with conspecifics from actively logged areas. Foliage-roosting species showed a reduced body mass and decrease in total white blood cell counts in actively logged areas and fragmented forests compared with conspecifics living in recovering habitats. Our study highlights that habitat disturbance may have species-specific effects on chronic stress and immunity in bats that are potentially related to the roost type. We identified foliage-roosting species as particularly sensitive to forest habitat deterioration. These species may face a heightened extinction risk in the near future if anthropogenic habitat alterations continue.

Pfeifer, M.

et al.

(2017).

Creation of forest edges has a global impact on forest vertebrates

.

Nature

[Online]

551

:187-191

.

Available at

:

https://doi.org/10.1038/nature24457

.

Forest edges influence more than half of the world's forests and contribute to worldwide declines in biodiversity and ecosystem functions. However, predicting these declines is challenging in heterogeneous fragmented landscapes. Here we assembled a global dataset on species responses to fragmentation and developed a statistical approach for quantifying edge impacts in heterogeneous landscapes to quantify edge-determined changes in abundance of 1,673 vertebrate species. We show that the abundances of 85% of species are affected, either positively or negatively, by forest edges. Species that live in the centre of the forest (forest core), that were more likely to be listed as threatened by the International Union for Conservation of Nature (IUCN), reached peak abundances only at sites farther than 200–400?m from sharp high-contrast forest edges. Smaller-bodied amphibians, larger reptiles and medium-sized non-volant mammals experienced a larger reduction in suitable habitat than other forest-core species. Our results highlight the pervasive ability of forest edges to restructure ecological communities on a global scale.

Santika, T.

et al.

(2017).

Community forest management in Indonesia: Avoided deforestation in the context of anthropogenic and climate complexities

.

Global Environmental Change

[Online]

46

:60-71

.

Available at

:

http://dx.doi.org/10.1016/j.gloenvcha.2017.08.002

.

Community forest management has been identified as a win-win option for reducing deforestation while improving the welfare of rural communities in developing countries. Despite considerable investment in community forestry globally, systematic evaluations of the impact of these policies at appropriate scales are lacking. We assessed the extent to which deforestation has been avoided as a result of the Indonesian government's community forestry scheme, Hutan Desa (Village Forest). We used annual data on deforestation rates between 2012 and 2016 from two rapidly developing islands: Sumatra and Kalimantan. The total area of Hutan Desa increased from 750 km2 in 2012 to 2500 km2 in 2016. We applied a spatial matching approach to account for biophysical variables affecting deforestation and Hutan Desa selection criteria. Performance was assessed relative to a counterfactual likelihood of deforestation in the absence of Hutan Desa tenure. We found that Hutan Desa management has successfully achieved avoided deforestation overall, but performance has been increasingly variable through time. Hutan Desa performance was influenced by anthropogenic and climatic factors, as well as land use history. Hutan Desa allocated on watershed protection forest or limited production forest typically led to a less avoided deforestation regardless of location. Conversely, Hutan Desa granted on permanent or convertible production forest had variable performance across different years and locations. The amount of rainfall during the dry season in any given year was an important climatic factor influencing performance. Extremely dry conditions during drought years pose additional challenges to Hutan Desa management, particularly on peatland, due to increased vulnerability to fire outbreaks. This study demonstrates how the performance of Hutan Desa in avoiding deforestation is fundamentally affected by biophysical and anthropogenic circumstances over time and space. Our study improves understanding on where and when the policy is most effective with respect to deforestation, and helps identify opportunities to improve policy implementation. This provides an important first step towards evaluating the overall effectiveness of this policy in achieving both social and environmental goals.

Seltmann, A.

et al.

(2017).

Seasonal Fluctuations of Astrovirus, But Not Coronavirus Shedding in Bats Inhabiting Human-Modified Tropical Forests

.

EcoHealth

[Online]

14

:272-284

.

Available at

:

http://dx.doi.org/10.1007/s10393-017-1245-x

.

Emerging infectious diseases (EIDs) are considered a major threat to global health. Most EIDs appear to result from increased contact between wildlife and humans, especially when humans encroach into formerly pristine habitats. Habitat deterioration may also negatively affect the physiology and health of wildlife species, which may eventually lead to a higher susceptibility to infectious agents and/or increased shedding of the pathogens causing EIDs. Bats are known to host viruses closely related to important EIDs. Here, we tested in a paleotropical forest with ongoing logging and fragmentation, whether habitat disturbance influences the occurrence of astro- and coronaviruses in eight bat species. In contrast to our hypothesis, anthropogenic habitat disturbance was not associated with corona- and astrovirus detection rates in fecal samples. However, we found that bats infected with either astro- or coronaviruses were likely to be coinfected with the respective other virus. Additionally, we identified two more risk factors influencing astrovirus shedding. First, the detection rate of astroviruses was higher at the beginning of the rainy compared to the dry season. Second, there was a trend that individuals with a poor body condition had a higher probability of shedding astroviruses in their feces. The identification of risk factors for increased viral shedding that may potentially result in increased interspecies transmission is important to prevent viral spillovers from bats to other animals, including humans.

Bicknell, J.

et al.

(2017).

Designing protected area networks that translate international conservation commitments into national action

.

Biological Conservation

[Online]

214

:168-175

.

Available at

:

http://dx.doi.org/10.1016/j.biocon.2017.08.024

.

Most countries have committed to protect 17% of their terrestrial area by 2020 through Aichi Target 11 of the
Convention on Biological Diversity, with a focus on protecting areas of particular importance for biodiversity.
This means national-scale spatial conservation prioritisations are needed to help meet this target and guide
broader conservation and land-use policy development. However, to ensure these assessments are adopted by
policy makers, they must also consider national priorities. This situation is exemplified by Guyana, a corner of
Amazonia that couples high biodiversity with low economic development. In recent years activities that threaten
biodiversity conservation have increased, and consequently, protected areas are evermore critical to achieving
the Aichi targets. Here we undertake a cost-effective approach to protected area planning in Guyana that accounts
for in-country conditions. To do this we conducted a stakeholder-led spatial conservation prioritization
based on meeting targets for 17 vegetation types and 329 vertebrate species, while minimising opportunity costs
for forestry, mining, agriculture and urbanisation. Our analysis identifies 3 million ha of priority areas for
conservation, helping inform government plans to double the current protected area network from 8.5 to 17%.
As part of this, we also develop a new technique to prioritise engagement with local communities whose lands
are identified as important to conservation. Our study both provides a scientifically robust, politically acceptable protected area expansion strategy for Guyana, and illustrates the importance of conservation planning at the country-scale
to translate international commitments into national action.

Deere, N.

et al.

(2017).

High carbon stock forests provide co-benefits for tropical biodiversity

.

Journal of Applied Ecology

[Online]

55

:997-1008

.

Available at

:

http://dx.doi.org/10.1111/1365-2664.13023

.

1. Carbon-based policies provide powerful opportunities to unite tropical forest conservation with climate change mitigation. However, their effectiveness in delivering biodiversity co-benefits is dependent on high levels of biodiversity being found in high carbon areas. Previous studies have focussed solely on the co-benefits associated with Reducing Emissions from Deforestation and forest Degradation (REDD+) over large spatial scales, with few empirically testing carbon-biodiversity correlations at management unit scales appropriate to decision-makers. Yet, in development frontiers, where most biodiversity and carbon loss occurs, carbon-based policies are increasingly driven by commodity certification schemes, which are applied at the concession-level.
2. Working in a typical human-modified landscape in Southeast Asia, we examined the biodiversity value of land prioritised via application of REDD+ or the High Carbon Stock (HCS) Approach, the emerging land-use planning tool for oil palm certification. Carbon stocks were estimated via low- and high-resolution datasets derived from global or local level biomass. Mammalian species richness was predicted using hierarchical Bayesian multi-species occupancy models of camera-trap data from forest and oil palm habitats.
3. At the community level, HCS forest supported comparable mammal diversity to control sites in continuous forest, while lower carbon strata exhibited reduced species occupancy.
4. No association was found between species richness and carbon when the latter was estimated using coarse-resolution data. However, when using high-resolution, field validated biomass data, diversity demonstrated positive relationships with carbon for threatened and disturbance-sensitive species, suggesting sensitivity of co-benefits to carbon data sources and the species considered.
5. Policy implications. Our work confirms the potential for environmental certification and REDD+ to work in tandem with conservation to mitigate agricultural impacts on tropical forest carbon stocks and biodiversity, especially if this directs development to low carbon, low biodiversity areas.

Yi-Hann Lee, B., Davies, Z. and Struebig, M. (2017).

Smoke pollution disrupted biodiversity during the 2015 El Niño fires in Southeast Asia

.

Environmental Research Letters

[Online]

12

.

Available at

:

https://doi.org/10.1088/1748-9326/aa87ed

.

Forest and peatland fires during the 2015 El Niño drought were amongst the worst on record in Southeast Asia. They were a major contributor of carbon emissions across the region, with the associated smoke-induced haze causing an air pollution crisis that affected millions of people. We present evidence of air pollution impacts on biodiversity. Using daily acoustic recordings in central Singapore, we monitored the dawn chorus before, during and after the haze event. We demonstrate that levels of ecological community acoustic activity dropped dramatically during the haze, and that this decline was significantly associated with levels of air pollution considered 'unhealthy' to the human population. Acoustic disruption was apparent across four common indices of soundscape activity, with only a partial recovery to pre-haze levels observed 16 weeks after the smoke had dissipated. These impacts on ecological communities were likely to be even more severe closer to the fires, where air pollution levels were reported to be 15-fold greater than those recorded in Singapore. Our results indicate that large-scale air pollution crises may have hitherto underestimated and potentially far-reaching impacts on biodiversity, especially in parts of the world prone to extensive forest fires.

Hudson, L.

et al.

(2016).

The database of the PREDICTS (Projecting Responses of Ecological Diversity In Changing Terrestrial Systems) project

.

Ecology and Evolution

[Online]

7

:145-188

.

Available at

:

https://doi.org/10.1002/ece3.2579

.

The PREDICTS project—Projecting Responses of Ecological Diversity In Changing Terrestrial Systems (www.predicts.org.uk)—has collated from published studies a large, reasonably representative database of comparable samples of biodiversity from multiple sites that differ in the nature or intensity of human impacts relating to land use. We have used this evidence base to develop global and regional statistical models of how local biodiversity responds to these measures. We describe and make freely available this 2016 release of the database, containing more than 3.2 million records sampled at over 26,000 locations and representing over 47,000 species. We outline how the database can help in answering a range of questions in ecology and conservation biology. To our knowledge, this is the largest and most geographically and taxonomically representative database of spatial comparisons of biodiversity that has been collated to date; it will be useful to researchers and international efforts wishing to model and understand the global status of biodiversity.

Law, E.

et al.

(2016).

Mixed policies give more options in multifunctional tropical forest landscapes

.

Journal of Applied Ecology

[Online]

.

Available at

:

http://doi.org/10.1111/1365-2664.12666

.

Law, E.

et al.

(2015).

Ecosystem services from a degraded peatland of Central Kalimantan: implications for policy, planning, and management

.

Ecological Applications

[Online]

25

:70-87

.

Available at

:

http://doi.org/10.1890/13-2014.1

.

Increasingly, landscapes are managed for multiple objectives to balance social, economic, and environmental goals. The Ex-Mega Rice Project (EMRP) peatland in Central Kalimantan, Indonesia provides a timely example with globally significant development, carbon, and biodiversity concerns. To inform future policy, planning, and management in the EMRP, we quantified and mapped ecosystem service values, assessed their spatial interactions, and evaluated the potential provision of ecosystem services under future land-use scenarios. We focus on key policy-relevant regulating (carbon stocks and the potential for emissions reduction), provisioning (timber, crops from smallholder agriculture, palm oil), and supporting (biodiversity) services. We found that implementation of existing land-use plans has the potential to improve total ecosystem service provision. We identify a number of significant inefficiencies, trade-offs, and unintended outcomes that may arise. For example, the potential development of existing palm oil concessions over one-third of the region may shift smallholder agriculture into low-productivity regions and substantially impact carbon and biodiversity outcomes. While improved management of conservation zones may enhance the protection of carbon stocks, not all biodiversity features will be represented, and there will be a reduction in timber harvesting and agricultural production. This study highlights how ecosystem service analyses can be structured to better inform policy, planning, and management in globally significant but data-poor regions.


Read More: http://www.esajournals.org/doi/abs/10.1890/13-2014.1

Bicknell, J.

et al.

(2015).

Saving logged tropical forests: closing roads will bring immediate benefits

.

Frontiers in Ecology and the Environment

[Online]

13

:73-74

.

Available at

:

http://dx.doi.org/10.1890/15.WB.001

.

Struebig, M.

et al.

(2015).

Anticipated climate and land-cover changes reveal refuge areas for Borneo's orang-utans

.

Global Change Biology

[Online]

21

:2891-2904

.

Available at

:

http://dx.doi.org/10.1111/gcb.12814

.

Habitat loss and climate change pose a double jeopardy for many threatened taxa, making the identification of optimal
habitat for the future a conservation priority. Using a case study of the endangered Bornean orang-utan, we identify
environmental refuges by integrating bioclimatic models with projected deforestation and oil-palm agriculture
suitability from the 1950s to 2080s. We coupled a maximum entropy algorithm with information on habitat needs to
predict suitable habitat for the present day and 1950s. We then projected to the 2020s, 2050s and 2080s in models
incorporating only land-cover change, climate change or both processes combined. For future climate, we incorporated
projections from four model and emission scenario combinations. For future land cover, we developed spatial
deforestation predictions from 10 years of satellite data. Refuges were delineated as suitable forested habitats identified
by all models that were also unsuitable for oil palm – a major threat to tropical biodiversity. Our analyses indicate
that in 2010 up to 260 000 km2 of Borneo was suitable habitat within the core orang-utan range; an 18–24%
reduction since the 1950s. Land-cover models predicted further decline of 15–30% by the 2080s. Although habitat
extent under future climate conditions varied among projections, there was majority consensus, particularly in northeastern
and western regions. Across projections habitat loss due to climate change alone averaged 63% by 2080, but
74% when also considering land-cover change. Refuge areas amounted to 2000–42 000 km2 depending on thresholds
used, with 900–17 000 km2 outside the current species range. We demonstrate that efforts to halt deforestation could
mediate some orang-utan habitat loss, but further decline of the most suitable areas is to be expected given projected
changes to climate. Protected refuge areas could therefore become increasingly important for ongoing translocation
efforts. We present an approach to help identify such areas for highly threatened species given environmental
changes expected this century.

Struebig, M.

et al.

(2015).

Targeted Conservation to Safeguard a Biodiversity Hotspot from Climate and Land-Cover Change

.

Current Biology

[Online]

25

:372-378

.

Available at

:

http://dx.doi.org/10.1016/j.cub.2014.11.067

.

Responses of biodiversity to changes in both land cover and climate are recognized [1] but still poorly understood [2]. This poses significant challenges for spatial planning as species could shift, contract, expand, or maintain their range inside or outside protected areas [2, 3 and 4]. We examine this problem in Borneo, a global biodiversity hotspot [5], using spatial prioritization analyses that maximize species conservation under multiple environmental-change forecasts. Climate projections indicate that 11%–36% of Bornean mammal species will lose ?30% of their habitat by 2080, and suitable ecological conditions will shift upslope for 23%–46%. Deforestation exacerbates this process, increasing the proportion of species facing comparable habitat loss to 30%–49%, a 2-fold increase on historical trends. Accommodating these distributional changes will require conserving land outside existing protected areas, but this may be less than anticipated from models incorporating deforestation alone because some species will colonize high-elevation reserves. Our results demonstrate the increasing importance of upland reserves and that relatively small additions (16,000–28,000 km2) to the current conservation estate could provide substantial benefits to biodiversity facing changes to land cover and climate. On Borneo, much of this land is under forestry jurisdiction, warranting targeted conservation partnerships to safeguard biodiversity in an era of global change.

Soisook, P.

et al.

(2015).

Description of a New Species of theRhinolophus trifoliatus-Group (Chiroptera: Rhinolophidae) from Southeast Asia

.

Acta Chiropterologica

[Online]

17

:21-36

.

Available at

:

http://doi.org/10.3161/15081109ACC2015.17.1.002

.

A new species of woolly horseshoe bat in the Rhinolophus trifoliatus species group is described from Sabah in Malaysian Borneo. Two specimens from Central and West Kalimantan, Indonesia are referred to this species. A fourth specimen from western Thailand is referable to this species but on the basis of ~10% genetic divergence at the cytochrome oxidase-I gene is described as a separate subspecies. Morphologically and acoustically the two subspecies are similar. With a forearm length of 52.90–54.70 mm, a skull length of 24.27–26.57 mm and a call frequency of 49.2–50.0 kHz, the new species overlaps in size and call frequency with the sympatric R. trifoliatus. However, it differs significantly in having a dark noseleaf and a uniformly dark brown pelage, resembling, but being intermediate in size between R. sedulus and R. luctus, which have a skull length of 18.99–20.17 and 26.35–32.07 mm, respectively. It also differs from R. trifoliatus in the shape and size of the rostral inflation. It can be distinguished from R. beddomei (forearm length 55.00–63.44 mm) and R. formosae (forearm length 53.85–62.40 mm), which are endemic to the Indian Subcontinent and Taiwan, respectively, by its relatively smaller body size. Acoustic and genetic data are included in the comparison between the species. Both character states support the conclusions based on morphology. Further surveys in intact evergreen forest together with a re-examination of museum specimens may reveal that this species is widespread in Southeast Asia.

Lee, B.

et al.

(2015).

Increasing concern over trade in bat souvenirs from South-east Asia

.

Oryx

[Online]

49

:204

.

Available at

:

http://doi.org/10.1017/S0030605315000034

.

Bicknell, J., Struebig, M. and Davies, Z. (2015).

Reconciling timber extraction with biodiversity conservation in tropical forests using reduced-impact logging

.

Journal of Applied Ecology

[Online]

52

:379-388

.

Available at

:

http://dx.doi.org/10.1111/1365-2664.12391

.

Over 20% of the world's tropical forests have been selectively logged, and large expanses are allocated for future timber extraction. Reduced-impact logging (RIL) is being promoted as best practice forestry that increases sustainability and lowers CO2 emissions from logging, by reducing collateral damage associated with timber extraction. RIL is also expected to minimize the impacts of selective logging on biodiversity, although this is yet to be thoroughly tested.
We undertake the most comprehensive study to date to investigate the biodiversity impacts of RIL across multiple taxonomic groups. We quantified birds, bats and large mammal assemblage structures, using a before-after control-impact (BACI) design across 20 sample sites over a 5-year period. Faunal surveys utilized point counts, mist nets and line transects and yielded >250 species. We examined assemblage responses to logging, as well as partitions of feeding guild and strata (understorey vs. canopy), and then tested for relationships with logging intensity to assess the primary determinants of community composition.
Community analysis revealed little effect of RIL on overall assemblages, as structure and composition were similar before and after logging, and between logging and control sites. Variation in bird assemblages was explained by natural rates of change over time, and not logging intensity. However, when partitioned by feeding guild and strata, the frugivorous and canopy bird ensembles changed as a result of RIL, although the latter was also associated with change over time. Bats exhibited variable changes post-logging that were not related to logging, whereas large mammals showed no change at all.
Indicator species analysis and correlations with logging intensities revealed that some species exhibited idiosyncratic responses to RIL, whilst abundance change of most others was associated with time.
Synthesis and applications. Our study demonstrates the relatively benign effect of reduced-impact logging (RIL) on birds, bats and large mammals in a neotropical forest context, and therefore, we propose that forest managers should improve timber extraction techniques more widely. If RIL is extensively adopted, forestry concessions could represent sizeable and important additions to the global conservation estate – over 4 million km2.

Ewers, R.

et al.

(2015).

Logging cuts the functional importance of invertebrates in tropical rainforest

.

Nature Communications

[Online]

6

:6836

.

Available at

:

http://doi.org/10.1038/ncomms7836

.

Invertebrates are dominant species in primary tropical rainforests, where their abundance and diversity contributes to the functioning and resilience of these globally important ecosystems. However, more than one-third of tropical forests have been logged, with dramatic impacts on rainforest biodiversity that may disrupt key ecosystem processes. We find that the contribution of invertebrates to three ecosystem processes operating at three trophic levels (litter decomposition, seed predation and removal, and invertebrate predation) is reduced by up to one-half following logging. These changes are associated with decreased abundance of key functional groups of termites, ants, beetles and earthworms, and an increase in the abundance of small mammals, amphibians and insectivorous birds in logged relative to primary forest. Our results suggest that ecosystem processes themselves have considerable resilience to logging, but the consistent decline of invertebrate functional importance is indicative of a human-induced shift in how these ecological processes operate in tropical rainforests.

Pfeifer, M.

et al.

(2014).

BIOFRAG - a new database for analyzing BIOdiversity responses to forest FRAGmentation

.

Ecology and Evolution

[Online]

4

:1524-1537

.

Available at

:

http://dx.doi.org/10.1002/ece3.1036

.

Habitat fragmentation studies have produced complex results that are challenging to synthesize. Inconsistencies among studies may result from variation in the choice of landscape metrics and response variables, which is often compounded by a lack of key statistical or methodological information. Collating primary datasets on biodiversity responses to fragmentation in a consistent and flexible database permits simple data retrieval for subsequent analyses. We present a relational database that links such field data to taxonomic nomenclature, spatial and temporal plot attributes, and environmental characteristics. Field assessments include measurements of the response(s) (e.g., presence, abundance, ground cover) of one or more species linked to plots in fragments within a partially forested landscape. The database currently holds 9830 unique species recorded in plots of 58 unique landscapes in six of eight realms: mammals 315, birds 1286, herptiles 460, insects 4521, spiders 204, other arthropods 85, gastropods 70, annelids 8, platyhelminthes 4, Onychophora 2, vascular plants 2112, nonvascular plants and lichens 320, and fungi 449. Three landscapes were sampled as long-term time series (>10 years). Seven hundred and eleven species are found in two or more landscapes. Consolidating the substantial amount of primary data available on biodiversity responses to fragmentation in the context of land-use change and natural disturbances is an essential part of understanding the effects of increasing anthropogenic pressures on land. The consistent format of this database facilitates testing of generalizations concerning biologic responses to fragmentation across diverse systems and taxa. It also allows the re-examination of existing datasets with alternative landscape metrics and robust statistical methods, for example, helping to address pseudo-replication problems. The database can thus help researchers in producing broad syntheses of the effects of land use. The database is dynamic and inclusive, and contributions from individual and large-scale data-collection efforts are welcome.

Bicknell, J.

et al.

(2014).

Improved timber harvest techniques maintain biodiversity in tropical forests

.

Current Biology

[Online]

24

:1119-1120

.

Available at

:

http://dx.doi.org/10.1016/j.cub.2014.10.067

.

Tropical forests are selectively logged at 20 times the rate at which they are cleared, and at least a fifth have already been disturbed in this way. In a recent pan-tropical assessment, Burivalova et al. demonstrate the importance of logging intensity as a driver of biodiversity decline in timber estates. Their analyses reveal that species richness of some taxa could decline by 50% at harvest intensities of 38 m3 ha-1. However, they did not consider the extraction techniques that lead to these intensities. Here, we conduct a complementary meta-analysis of assemblage responses to differing logging practices: conventional logging and reduced-impact logging. We show that biodiversity impacts are markedly less severe in forests that utilise reduced-impact logging, compared to those using conventional methods. While supporting the initial findings of Burivalova et al., we go on to demonstrate that best practice forestry techniques curtail the effects of timber extraction regardless of intensity. Therefore, harvest intensities are not always indicative of actual disturbance levels resulting from logging. Accordingly, forest managers and conservationists should advocate practices that offer reduced collateral damage through best practice extraction methods, such as those used in reduced-impact logging. Large-scale implementation of this approach would lead to improved conservation values in the 4 million km2 of tropical forests that are earmarked for timber extraction.

Lim, L.

et al.

(2014).

Diversity of Malaysian insectivorous bat assemblages revisited

.

Journal of Tropical Ecology

[Online]

30

:111-121

.

Available at

:

http://dx.doi.org/10.1017/S0266467413000874

.

To what extent tropical forest persisted in the Malay-Thai Peninsula during the Last Glacial Maximum, or contracted southwards with subsequent post-glacial expansion, has long been debated. These competing scenarios might be expected to have left contrasting broad spatial patterns of diversity of forest-dependent taxa. To test for a post-glacial northward spread of forest, we examined latitudinal clines of forest-dependent bat species at 15 forest sites across Peninsular Malaysia. From captures of 3776 insectivorous forest bats, we found that low richness characterized the north of the study area: predicted richness of 9–16 species, compared with 21–23 in the south. Predicted species richness decreased significantly with increasing latitude, but showed no relationship with either seasonality or peninsula width. Analyses of beta-diversity showed that differences between communities were not related to geographical distance, although there was evidence of greater differences in species numbers between the most distant sites. Assemblages were consistently dominated by six cave-roosting species from the families Rhinolophidae and Hipposideridae, while another 16 species were consistently rare. We suggest that these observed patterns are consistent with the hypothesized northward expansion of tropical rain forest since the Last Glacial Maximum, but emphasize that more surveys in the extreme north and south of the peninsula are required to support this assertion.

Bicknell, J.

et al.

(2014).

Dung beetles as indicators for rapid impact assessments: evaluating best practice forestry in the neotropics

.

Ecological Indicators

[Online]

43

:154-161

.

Available at

:

http://dx.doi.org/10.1016/j.ecolind.2014.02.030

.

Dung beetles (Scarabaeidae: Scarabaeinae) are sensitive to habitat perturbations and are easily studied, making them an ideal taxonomic group with which to evaluate the effects of low-intensity anthropogenic disturbances such as Reduced-Impact Logging. Here we examine the effect of a certified Reduced-Impact Logging operation on dung beetles, and demonstrate their suitability for use in rapid ecological impact studies. We sampled dung beetle assemblages, environmental variables and timber extraction rates across four treatment groups in closed canopy and canopy gaps in logged and unlogged forest in Guyana. Community analysis revealed that logged forest supported a more uniform dung beetle assemblage compared to unlogged forest. Differences in assemblage structure were driven by dissimilarity between closed canopy treatments, as plots in artificial and natural canopy gaps supported comparable assemblages. Indicator analyses were conducted across treatments, using a new approach (CLAM) and two well-established methods (IndVal, SIMPER). Two species respectively were classified as indicators of logged (Hansreia affinis and Eurysternus caribaeus) and unlogged forest (Canthidium aff. centrale and Deltochilum (Calhyboma) carinatum). BIO-ENV analysis demonstrated that tree extraction intensity, bare ground cover, and ground cover by leaf material were key factors influencing dung beetle assemblages. Despite the relatively low-impact of Reduced-Impact Logging reported by previous studies, we find that dung beetles are sensitive to even small changes in environmental conditions as a result of this form of anthropogenic disturbance. As dung beetles are a highly responsive taxonomic group, we illustrate that they represent a valuable taxon that can be used to critically evaluate best practice forestry operations and other disturbance activities, particularly in time constrained studies (e.g., rapid monitoring and environmental impact assessments). However, we recommend the use of multiple indicator analyses to monitor potential changes in assemblage composition, due to a lack of congruence between methods.

Hudson, L.

et al.

(2014).

The PREDICTS database: a global database of how local terrestrial biodiversity responds to human impacts

.

Ecology and Evolution

[Online]

4

:4701-4735

.

Available at

:

http://dx.doi.org/10.1002/ece3.1303

.

Biodiversity continues to decline in the face of increasing anthropogenic pressures such as habitat destruction, exploitation, pollution and introduction of alien species. Existing global databases of species' threat status or population time series are dominated by charismatic species. The collation of datasets with broad taxonomic and biogeographic extents, and that support computation of a range of biodiversity indicators, is necessary to enable better understanding of historical declines and to project – and avert – future declines. We describe and assess a new database of more than 1.6 million samples from 78 countries representing over 28,000 species, collated from existing spatial comparisons of local-scale biodiversity exposed to different intensities and types of anthropogenic pressures, from terrestrial sites around the world. The database contains measurements taken in 208 (of 814) ecoregions, 13 (of 14) biomes, 25 (of 35) biodiversity hotspots and 16 (of 17) megadiverse countries. The database contains more than 1% of the total number of all species described, and more than 1% of the described species within many taxonomic groups – including flowering plants, gymnosperms, birds, mammals, reptiles, amphibians, beetles, lepidopterans and hymenopterans. The dataset, which is still being added to, is therefore already considerably larger and more representative than those used by previous quantitative models of biodiversity trends and responses. The database is being assembled as part of the PREDICTS project (Projecting Responses of Ecological Diversity In Changing Terrestrial System

Beaudrot, L.

et al.

(2013).

Co-occurrence patterns of Bornean vertebrates suggest competitive exclusion is strongest among distantly related species

.

Oecologia

[Online]

173

:1053-1062

.

Available at

:

http://doi.org/10.1007/s00442-013-2679-7

.

Assessing the importance of deterministic processes in structuring ecological communities is a central focus of community ecology. Typically, community ecologists study a single taxonomic group, which precludes detection of potentially important biotic interactions between distantly related species, and inherently assumes competition is strongest between closely related species. We examined distribution patterns of vertebrate species across the island of Borneo in Southeast Asia to assess the extent to which inter-specific competition may have shaped ecological communities on the island and whether the intensity of inter-specific competition in present-day communities varies as a function of evolutionary relatedness. We investigated the relative extent of competition within and between species of primates, birds, bats and squirrels using species presence–absence and attribute data compiled for 21 forested sites across Borneo. We calculated for each species pair the checkerboard unit value (CU), a statistic that is often interpreted as indicating the importance of interspecific competition. The percentage of species pairs with significant CUs was lowest in within-taxon comparisons. Moreover, for invertebrate-eating species the percentage of significantly checkerboarded species pairs was highest in comparisons between primates and other taxa, particularly birds and squirrels. Our results are consistent with the interpretation that competitive interactions between distantly related species may have shaped the distribution of species and thus the composition of Bornean vertebrate communities. This research highlights the importance of taking into account the broad mammalian and avian communities in which species occur for understanding the factors that structure biodiversity.

Beaudrot, L.

et al.

(2013).

Interspecific Interactions between Primates, Birds, Bats, and Squirrels May Affect Community Composition on Borneo

.

American Journal of Primatology

[Online]

75

:170-185

.

Available at

:

http://doi.org/10.1002/ajp.22095

.

For several decades, primatologists have been interested in understanding how sympatric primate species are able to coexist. Most of our understanding of primate community ecology derives from the assumption that these animals interact predominantly with other primates. In this study, we investigate to what extent multiple community assembly hypotheses consistent with this assumption are supported when tested with communities of primates in isolation versus with communities of primates, birds, bats, and squirrels together. We focus on vertebrate communities on the island of Borneo, where we examine the determinants of presence or absence of species, and how these communities are structured. We test for checkerboard distributions, guild proportionality, and Fox's assembly rule for favored states, and predict that statistical signals reflecting interactions between ecologically similar species will be stronger when nonprimate taxa are included in analyses. We found strong support for checkerboard distributions in several communities, particularly when taxonomic groups were combined, and after controlling for habitat effects. We found evidence of guild proportionality in some communities, but did not find significant support for Fox's assembly rule in any of the communities examined. These results demonstrate the presence of vertebrate community structure that is ecologically determined rather than randomly generated, which is a finding consistent with the interpretation that interactions within and between these taxonomic groups may have shaped species composition in these communities. This research highlights the importance of considering the broader vertebrate communities with which primates co-occur, and so we urge primatologists to explicitly consider nonprimate taxa in the study of primate ecology

Struebig, M.

et al.

(2013).

Quantifying the biodiversity value of repeatedly logged rainforests: gradient and comparative approaches from Borneo

.

Advances in Ecological Research

[Online]

48

:183-224

.

Available at

:

http://dx.doi.org/10.1016/B978-0-12-417199-2.00003-3

.

There is substantial variation in the reported effects of logging on tropical forest fauna. In addition to inherent variation in disturbance sensitivity amongst taxa, another contributing factor is that most studies use comparative analyses of unlogged versus logged forests, which cannot fully account for heterogeneity in disturbance as well as underlying environmental gradients. To better understand how logging affects biodiversity we examined changes in bat assemblages across a disturbance gradient ranging from old growth to forest logged several times. In one of the first evaluations of repeatedly logged forest, we use both comparative and gradient analyses to reveal substantial signals in assemblage change in response to habitat alteration.
Despite multiple rounds of extraction in the most degraded forest, neither approach revealed a definitive effect of logging on site-based richness. However, each approach generated insight into assemblage compositional responses to forest degradation. Structural differences were evident between old growth and repeatedly logged forest, and depauperate assemblages characterized degraded sites with low, open canopy. Ordinations identified species that best contributed to the signal of assemblage change, and also key associated forest structure variables. Models of trap-based abundance confirmed the importance of forest height in determining assemblage change, but also the role of tree cavity availability in supporting forest specialists, indicating that efforts to supplement this resource could aid restoration.
Whilst highlighting the ecological importance of unlogged stands, we show that heavily degraded forests – even those that have been repeatedly logged – still hold some potential value for tropical biota, and could have a role in conservation.

Struebig, M.

et al.

(2012).

Social organization and genetic structure: insights from codistributed bat populations.

Molecular Ecology

[Online]

21

:647-661

.

Available at

:

http://dx.doi.org/10.1111/j.1365-294X.2011.05391.x

.

The impact of ecology and social organization on genetic structure at landscape spatial scales, where gene dynamics shape evolution as well as determine susceptibility to habitat fragmentation, is poorly understood. Attempts to assess these effects must take into account the potentially confounding effects of history. We used microsatellites to compare genetic structure in seven bat species with contrasting patterns of roosting ecology and social organization, all of which are codistributed in an ancient forest habitat that has been exceptionally buffered from radical habitat shifts. Over one thousand individuals were captured at foraging sites and genotyped at polymorphic microsatellite loci. Analyses of spatially explicit genotype data revealed interspecies differences in the extent of movement and gene flow and genetic structure across continuous intact forest. Highest positive genetic structure was observed in tree-roosting taxa that roost either alone or in small groups. By comparison, a complete absence of genetic autocorrelation was noted in the cave-roosting colonial species across the study area. Our results thus reveal measurable interspecies differences in the natural limits of gene flow in an unmodified habitat, which we attribute to contrasting roosting ecology and social organization. The consequences of ecology and behaviour for gene flow have important implications for conservation. In particular, tree-roosting species characterized by lower vagility and thus gene flow will be disproportionally impacted by landscape-scale forest clearance and habitat fragmentation, which are prevalent in the study region. Our method also highlights the usefulness of rapid sampling of foraging bats for assaying genetic structure, particularly where roosting sites are not always known.

Struebig, M., Le Comber, S. and Rossiter, S. (2012).

Overcoming the issue of small sample sizes in fragmentation genetics.

Molecular Ecology

[Online]

21

:2850-2851

.

Available at

:

http://dx.doi.org/10.1111/j.1365-294X.2012.05610.x

.

Nazareno & Jump (2012) highlight potential issues with using small sample sizes in population genetic studies. By reanalysing allelic richness data from our recent publication on habitat fragmentation (Struebig et al. 2011), they assert that the observed relationship has been driven by three sites with the lowest number of individuals sampled. While sample size issues have been raised before in the genetic literature, Nazareno & Jump's (2012) comment serves as a useful reminder to us all. Nevertheless, we disagree that our findings were significantly biased by sampling limitations. Here, we demonstrate by jackknifing that, contrary to the claims of Nazareno & Jump (2012), our correlations of allelic richness and fragment area are not driven solely by sites with low sample sizes. We maintain that small sample sizes can be accounted for in fragmentation studies and that sampling limitations should not detract from undertaking conservation genetic research.

Struebig, M.

et al.

(2012).

Biodiversity monitoring protocols for REDD+: can a one-size-fits-all approach really work?

Tropical Conservation Science

[Online]

5

:1-11

.

Available at

:

http://tropicalconservationscience.mongabay.com

.

Development of a standard monitoring protocol for assessing the impacts of REDD+ (Reduced Emissions from Deforestation and Degradation) projects on biodiversity is desirable. Drawing on the conservation literature and our personal experience, we review whether such a one-size-fits-all approach is justifiable on scientific and practical grounds. We conclude that achieving a model biodiversity monitoring protocol suitable for use in all potential REDD+ sites is probably an unrealistic objective, owing to the huge differences among the world's forests in terms of structure, species composition, ecological interactions and ecosystem services provided. Moreover, to provide useful feedback for conservation managers, ecological monitoring programmes must be designed around a project's conservation goals, which will vary from project to project, owing to these differences in forest ecology and human threats faced. Thus, site-specific biodiversity monitoring programmes are needed. No single monitoring method is likely to be optimal, or even suitable for use, in all REDD+ forests. Instead, we suggest that a standard approach be adopted, in which ecological monitoring research is (i) designed to reflect a project's biodiversity conservation goals; (ii) based upon scientifically-tractable, policy-relevant questions regarding the impacts of management interventions on the ecosystem; (iii) founded on detailed knowledge of the habitat type in question; (iv) includes monitoring of a number of indicators, as appropriate to the project; and (v) defines appropriate reference/baseline conditions against which progress can be assessed.

Struebig, M.

et al.

(2012).

Bat diversity in the lowland forests of the Heart of Borneo

.

Biodiversity and Conservation

[Online]

21

:3711-3727

.

Available at

:

http://doi.org/10.1007/s10531-012-0393-0

.

Borneo's rainforests are renowned for their high levels of biodiversity, yet information on the distribution and structure of this diversity is lacking, particularly for less charismatic taxonomic groups. We quantified bat diversity across ten sites within a contiguous tract of largely undisturbed rainforest in the Heart of Borneo (HoB) transboundary conservation area. Using comparative analyses of 1,362 bat captures from six sites in Brunei Darussalam, together with data from four additional sites in neighbouring territories, we show that the main differences in bat assemblage composition between sites were driven by the abundances of a few cave-roosting species. Beta diversity (distance decay) was notably low and non-significant. Bat assemblage structure in these undisturbed palaeotropical forests is therefore relatively homogenous in the absence of environmental gradients. By adding 15 bat species to the Brunei national inventory, we confirm the area of north Borneo to be species-diverse and therefore a priority for conservation efforts. However, we also highlight that coastal forest to be included in a recent extension to the HoB hosts bat assemblages with the fewest species and lowest densities. We maintain that extending the HoB in Brunei to include a more diverse portfolio of habitat types is still warranted on the grounds of maximising botanical diversity and habitat area, as long as it does not detract attention from interior forests that support higher vertebrate diversity.

Harrison, M.

et al.

(2011).

Hunting of flying foxes and perception of disease risk in Indonesian Borneo

.

Biological Conservation

[Online]

144

:2441-2449

.

Available at

:

http://dx.doi.org/10.1016/j.biocon.2011.06.021

.

Widespread hunting of flying foxes has generated concern regarding population declines and the spread of emerging infectious diseases. To investigate the potential impacts of this trade, we conducted ques- tionnaires in 45 settlements across 12 population centres within Central Kalimantan, Indonesia, a region previously identified as a hunting hotspot. By combining results from 63 hunter and 88 vendor inter- views, we highlight two population centres (Palangka Raya and Buntok/Tamiang Layang) with higher hunting rates than other areas, which act as flying fox trading hubs. Flying fox populations were per- ceived to be declining province-wide: declines in captures and sales were reported by 81% of hunters and 60% of market vendors, who also reported availability as the key factor underlying temporal varia- tions in trade. There was substantial risk of zoonotic disease transmission between bats, hunters and traders: the vast majority of respondents were unaware that flying foxes carry potentially fatal viruses, and so few people protected themselves from physical contact. Moreover, both hunters and vendors were frequently bitten and the majority of bites drew blood. Most hunters (58%) also reported unintentional by-catches that included keystone bird species and slow lorises. The scale of hunting over Central Kalimantan represents a serious threat to the long-term viability of flying fox populations (and poten- tially those of other species), and could have serious public health implications. Reducing or eliminating hunting and trade would mitigate the risk of disease transmission, while maintaining the economic and ecosystem benefits that flying foxes provide, in terms of pollination and seed dispersal.

Struebig, M.

et al.

(2011).

Parallel declines in species and genetic diversity in tropical forest fragments.

Ecology Letters

[Online]

14

:582-590

.

Available at

:

http://dx.doi.org/10.1111/j.1461-0248.2011.01623.x

.

The potential for parallel impacts of habitat change on multiple biodiversity levels has important conservation implications. We report on the first empirical test of the 'species-genetic diversity correlation' across co-distributed taxa with contrasting ecological traits in the context of habitat fragmentation. In a rainforest landscape undergoing conversion to oil palm, we show that depauperate species richness in fragments is mirrored by concomitant declines in population genetic diversity in the taxon predicted to be most susceptible to fragmentation. This association, not seen in the other species, relates to fragment area rather than isolation. While highlighting the over-simplification of extrapolating across taxa, we show that fragmentation presents a double jeopardy for some species. For these, conserving genetic diversity at levels of pristine forest could require sites 15-fold larger than those needed to safeguard species numbers. Importantly, however, each fragment contributes to regional species richness, with larger ones tending to contain more species.

Ith, S.

et al.

(2011).

A taxonomic review of Rhinolophus coelophyllus Peters 1867 and R. shameli Tate 1943 (Chiroptera: Rhinolophidae) in continental Southeast Asia

.

Acta Crystallographica

[Online]

13

:41-59

.

Available at

:

http://dx.doi.org/10.3161/150811011X578615

.

Recent field studies have provided new data for a review of the taxonomy, acoustic characters, distribution, and ecology of two often confused rhinolophid species, which have essentially parapatric distributions in continental Southeast Asia. Rhinolophus coelophyllus is widespread ranging from northern Myanmar to northern Malaysia, eastern Thailand and provisionally western Lao PDR. R. shameli is restricted to eastern Thailand, Cambodia, Lao PDR, and central and southern Vietnam. There are well defined differences in skull morphology, size, and echolocation call frequency, which discriminate between the two taxa.

Yaap, B.

et al.

(2010).

Mitigating the biodiversity impacts of oil palm development

.

CAB Reviews: Perspectives in Agriculture, Veterinary Science, Nutrition and Natural Resources

[Online]

5

:1-11

.

Available at

:

http://dx.doi.org/10.1079/PAVSNNR20105019

.

Paoli, G.

et al.

(2010).

Biodiversity Conservation in the REDD.

Carbon Balance and Management

[Online]

5

:1-9

.

Available at

:

http://dx.doi.org/10.1186/1750-0680-5-7

.

Deforestation and forest degradation in the tropics is a major source of global greenhouse gas (GHG) emissions. The tropics also harbour more than half the world's threatened species, raising the possibility that reducing GHG emissions by curtailing tropical deforestation could provide substantial co-benefits for biodiversity conservation. Here we explore the potential for such co-benefits in Indonesia, a leading source of GHG emissions from land cover and land use change, and among the most species-rich countries in the world. We show that focal ecosystems for interventions to reduce emissions from deforestation and forest degradation in Indonesia do not coincide with areas supporting the most species-rich communities or highest concentration of threatened species. We argue that inherent trade-offs among ecosystems in emission reduction potential, opportunity cost of foregone development and biodiversity values will require a regulatory framework to balance emission reduction interventions with biodiversity co-benefit targets. We discuss how such a regulatory framework might function, and caution that pursuing emission reduction strategies without such a framework may undermine, not enhance, long-term prospects for biodiversity conservation in the tropics.

Struebig, M. (2010).

Reassessing the "real scenario" regarding the environmental sustainability of palm oil

.

Renewable and Sustainable Energy Reviews

[Online]

14

:2443-2444

.

Available at

:

http://dx.doi.org/10.1016/j.rser.2010.02.016

.

Struebig, M.

et al.

(2010).

Bats of Borneo: diversity, distributions and representation in protected areas

.

Biodiversity and Conservation

[Online]

19

:449-469

.

Available at

:

http://dx.doi.org/10.1007/s10531-008-9482-5

.

Protected areas are valuable in conserving tropical biodiversity, but an insufficient understanding of species diversity and distributions makes it difficult to evaluate their effectiveness. This is especially true on Borneo, a species rich island shared by three countries, and is particularly concerning for bats, a poorly known component of mammal diversity that may be highly susceptible to landscape changes. We reviewed the diversity, distributions and conservation status of 54 bat species to determine the representation of these taxa in Borneo's protected areas, and whether these reserves complement each other in terms of bat diversity. Lower and upper bound estimates of bat species composition were characterised in 23 protected areas and the proposed boundaries of the Heart of Borneo conservation area. We used lower and upper bound estimates of species composition. By using actual inventories, species representation was highly irregular, and even if some reserves were included in the Heart of Borneo, the protected area network would still exhibit low complementarity. By inferring species presence from distributions, composition between most reserves was similar, and complementarity was much higher. Predicting species richness using abundance information suggested that bat species representation in reserves may lie between these two extremes. We recommend that researchers better sample biodiversity over the island and address the conservation threats faced in Borneo both within and outside protected areas. While the Heart of Borneo Initiative is commendable, it should not divert attention from other conservation areas.

Struebig, M., Paoli, G. and Meijaard, E. (2010).

A reality check for designer biofuel landscapes.

Trends in Ecology & Evolution

[Online]

25

:7-8

.

Available at

:

http://dx.doi.org/10.1016/j.tree.2009.07.014

.

Struebig, M.

et al.

(2009).

Conservation importance of limestone karst outcrops for Palaeotropical bats in a fragmented landscape

.

Biological Conservation

[Online]

142

:2089-2096

.

Available at

:

http://dx.doi.org/10.1016/j.biocon.2009.04.005

.

Limestone karst landscapes are important for biodiversity yet are increasingly threatened by development activities such as mining. Furthermore, karsts are often scattered and isolated by agriculture, and are rarely considered in landscape planning because of a paucity of biodiversity data. We determined the conservation significance of an isolated limestone karst outcrop for insectivorous bats by quantifying the influence of this roosting resource on local assemblage structure across a fragmented landscape in peninsular Malaysia. Using a combination of rank abundance, gradient and randomisation analyses, we demonstrate that bat assemblages at nine forest sites are structured following a spatial gradient of increasing distance from a karst roosting resource. The assemblage at our karst site was dominated by a superabundance of three cave-roosting species, two of which were also found to dominate assemblages up to 11 km away. Cave-roosting bats exhibited a significant decay in abundance related to the distance from karst, with sites closest to karst also characterised by a rarity of tree cavity/foliage-roosting species that were otherwise common. Gradient analysis revealed that differences in assemblage composition were largely associated with the distance from the karst and, to a lesser extent, forest isolation and area. Our findings suggest that isolated karst outcrops can serve as important population reservoirs for cave-roosting bats, which subsidise diversity levels in forest fragments that might otherwise be expected to decline over time. While conservation efforts need to focus on maintaining large areas of connected forest, landscape management needs to ensure protection of karsts as point resources for cave-roosting bats.

Phalan, B.

et al.

(2009).

Conservation in oil-palm landscapes.

Conservation Biology

[Online]

23

:244-245

.

Available at

:

http://dx.doi.org/10.1111/j.1523-1739.2008.01151.x

.
Book section
Meyer, C., Struebig, M. and Willig, M. (2016). Responses of tropical bats to habitat fragmentation, logging, and deforestation.

in:

Voigt, C. and Kingston, T. eds.

Bats in the Anthropocene: conservation of bats in a changing world

.

Springer

,

pp.

63-103

.

Available at

:

http://dx.doi.org/10.1007/978-3-319-25220-9_4

.

Land-use change is a key driver of the global biodiversity crisis and a particularly serious threat to tropical biodiversity. Throughout the tropics, the staggering pace of deforestation, logging, and conversion of forested habitat to other land uses has created highly fragmented landscapes that are increasingly dominated by human-modified habitats and degraded forests. In this chapter, we review the responses of tropical bats to a range of land-use change scenarios, focusing on the effects of habitat fragmentation, logging, and conversion of tropical forest to various forms of agricultural production. Recent landscape- scale studies have considerably advanced our understanding of how tropical bats respond to habitat fragmentation and disturbance at the population, ensemble and assemblage level. This research emphasizes that responses of bats are often species- and ensemble-specific, sensitive to spatial scale, and strongly molded by the characteristics of the prevailing landscape matrix. Nonetheless, substantial knowledge gaps exist concerning other types of response by bats. Few studies have assessed responses at the genetic, behavioral or physiological level, with regard to disease prevalence, or the extent to which human disturbance erodes the capacity of tropical bats to provide key ecosystem services. A strong geographical bias, with Asia and, most notably, Africa, being strongly understudied, precludes a comprehensive understanding of the effects of fragmentation and disturbance on tropical bats. We strongly encourage increased research in the Paleotropics, and emphasize the need for long-term studies, approaches designed to integrate multiple scales, and answering questions that are key to conserving tropical bats in an era of environmental change and dominance of modified habitats (i.e., the Anthropocene).

Struebig, M., Phalan, B. and Fitzherbert, E. (2010). Box 13.3: Conservation in the face of oil palm expansion.

in:

Sodhi, N. S. and Ehrlich, P. R. eds.

Conservation Biology for All

.

Oxford

:

Oxford University Press

,

pp.

248-249

.
Edited book
Wich, S.

et al.

(2015).

THE FUTURE OF THE BORNEAN ORANGUTAN: Impacts of change in land cover and climate

.

Wich, S. A. et al. eds

.

United Nations Environment Programme

.
Last updated