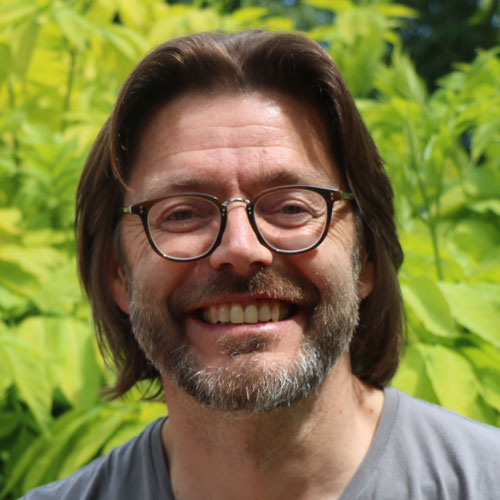 Dr Mike Poltorak
Senior Lecturer in Social Anthropology
Deputy Director of Recruitment and Admissions (Social Anthropology)
About
Dr Mike Poltorak's journey in social anthropology started with long-term ethnographic fieldwork on mental illness and spirit possession in the South Pacific island group of Tonga from 1998-2000. An apprenticeship to a local healer provided unique insights into how mental illness is experienced in the community before it is brought to the attention of medical services. Working with the only Tongan psychiatrist enabled Mike to track patients between systems, and to evaluate the efficacy of treatment, and the effects of diagnoses of mental illness or spirit involvement. A similar concern with epistemological dialogue led to policy-engaged research on resistance to vaccination in the UK and India. This prompted his wider interest in bringing anthropological insights to issues of public and policy concern.

In publications, Mike has attempted an ethnographically grounded form of brokerage across disciplinary boundaries on issues of contemporary concern. He has written on the need for interdisciplinarity in addressing rising rates of mental illness in Tonga, and advocated for greater understanding of the role and situations of traditional healers. As research fellow, he researched parental engagement with the MMR vaccination in Brighton and Hove (Sussex/IDS, 2003-2004), part of a project aimed at generating comparative insights into science–society relations in the context of current crises in vaccination research and delivery regimes in the UK and West Africa. The resulting widely cited publication gave an ethnographically grounded explanation for the wider contexts of resistance to the MMR vaccination that addressed popular media misrepresentations of misinformed or ignorant parents. Teaching and research positions at Sussex, Brunel, Manchester, UCL and Oxford Universities have allowed Mike to experiment with the use of multimedia to communicate anthropological ideas and to engage with multiple audiences. 

Mike's first documentary was produced collaboratively with the Tongan comedian Tevita Koloamatangi and completed in 2010. 'Fun(d)raising: The Secret of Tongan Comedy' is an intervention into the cultural politics of representation of Tonga and Tongans, through looking at the motivations of comedians and the focus of their comedy. The film is often screened on Tongan television. Its origins lie in a desire for epistemologically and ethnographically led film-making. Mike has developed these principles in relation to volunteerism in the Swedish intentional community of Angsbacka and in relation to the dance and movement form of contact improvisation. For Mike, participatory and collaborative research and media production, crossing and linking the concerns of social, medical and visual anthropology, offer an ideal launching point for a vibrant and grounded public and engaged anthropology. He welcomes students and collaboration in this vein.
Research interests
Tonga; Oceania; New Zealand; Brighton and Hove; Rajasthan, India; visual anthropology; mental illness; medical anthropology; transnationalism; ethnopsychiatry; vaccination; applied medical anthropology; cultural politics; indigenous epistemologies and modernities; dance; contact improvisation.

Current medico-visual anthropological research

Dr Mike Poltorak is currently completing a research documentary that explores the similarities and differences between a traditional healer and psychiatrist in terms of their valued treatments and the concept of spirit.

Research history

Mike's doctoral research (UCL, 1996-2002) focused on local 'spirit' healers' engagement with psychiatric modernisation in the South Pacific constitutional monarchy of Tonga. Detailed case studies – experienced over eighteen months of fieldwork with healers and health professionals – were central to his examination of the local diversity of healing practice, the association of ideas of tevolo ('spirits') and agency, culture-bound disorders, and the linguistic grounding of claims of efficacy and stigmatisation surrounding mental illness. Strategies to bridge the epistemological divide between the framing of health policy and the insights of ethnography have involved the rendering of indigenous concepts as analytic tools, engagement with local literatures (eg Pacific Studies), the use of video as research tool, experimental writing strategies, problematising translation, ethnographically led surveys, and the development of case-based presentation strategies for health professionals. 

Postdoctoral research (Brunel University, 2004-2005) on Tongan mental illness in New Zealand and Tonga with policymakers, academics and practitioners sought an epistemological middle ground on the question of stigmatisation. Research on the institutional contexts for poor vaccination uptake in Rajasthan, India (Said Business School, Oxford University, 2007-2008) has prompted an interest in applied medical anthropology and engagement in health policy, local health workers, NGO-led interventions, social mobilisation and wider debates in cultural politics and indigenous modernities.
Teaching
Mike found his pedagogical vocation in visual anthropology, a specialism he enthusiastically embraces to integrate his research and teaching with a passion for an integrative, publicly and policy-engaged anthropology. He inspires students to use video to better understand their relationship to the contemporary world and to have an impact on issues that mean something to them. 

Collaborative working and peer-teaching, rooted in the literature of phenomenological anthropology, are central to Mike's teaching, both as method and as a way into the subject matter. His interactive lectures and drama-based activities maximise creativity and discussion of the potential of a 'shared anthropology'. He has organised public screenings and film events to inspire students and build their capacity to appreciate how media is received. The Film and Advocacy series in 2011 and 2012 encouraged discussion across the boundaries of anthropology, activism and film-making. In sharing his practice at Kent, nationally and internationally, he strives to enable students to move and experience being creative and self-aware teachers.


In 2014 Mike gained the 'Best Teacher' award organised by Kent Union. You can see the video of his acceptance speech here.

'Each class felt like being introduced to colourful and inspirational new worlds. His friendly, artistic and creative approach ... made my time at Kent very enriching, heartening and certainly memorable.'  
(Postgraduate, 2014)
Supervision
Mike is particularly interested in supervising students in the important synthesis across the boundaries of social, medical and visual anthropology.  

Primary supervisor
Keira Pratt-Boyden (Co-supervisor with Dr Daniela Peluso) (Vice Chancellor's Research Scholarship): Mental health activism and alternative communal healing methods in the UK

Joe Spence (Co-supervisor with Dr Daniela Peluso) : "Street Pirates": An Ethnography of Friendship, Belonging and Addiction

Secondary Supervisor
Bhokraj Gurung (Co-supervisor with Dr Daniela Peluso) (Vice Chancellor's Research Scholarship): Enigma of departure: Material histories, politics of land and belonging among the Nepali diaspora in Fiji
Alumni
Caroline Bennett (2015): To live amongst the dead: embodied and contested spaces of mass graves in Cambodia (second supervisor)
Laura Montesi (2015): Making sense of diabetes among the Huave indigenous people of San Dionisio del Mar, Oaxaca, Mexico
Maria Paz Peirano-Olate (2015): Contemporary Chilean cinema: film practices and narratives on national cinema with the Chilean 'cinematographic community'

Eda Elif Tibet (2013): Fairy chimneys, cave dwellers and pigeons: tourism and human–environmental relationships In Cappadocia, Turkey. MPhil (Social Anthropology)

Publications
Article
Poltorak, M. (2016). Anthropology, Brokerage and Collaboration in the development of a Tongan Public Psychiatry: Local Lessons for Global Mental Health. Transcultural Psychiatry [Online] 53:743-765. Available at: https://doi.org/10.1177/1363461516679072.

The Global Mental Health (GMH) movement has revitalised questions of the translatability of psychiatric concepts and the challenges of community engagement in countries where knowledge of the biomedical basis for psychiatric diagnosis is limited or challenged by local cultural codes. In Tonga, the local psychiatrist Dr Puloka has successfully established a publicly accessible psychiatry that has raised admission rates for serious mental illness and addressed some of the stigma attached to diagnosis. On the basis of historical analysis and ethnographic fieldwork with healers, doctors and patients since 1998, this article offers an ethnographic contextualization of the development and reception of three key interventions during the 1990s inspired by traditional healing and reliant on the translation of psychiatric terms and diagnosis. Dr Puloka's use of medical anthropological and transcultural psychiatry research informed a community engaged brokerage between the implications of psychiatric nosologies and local needs. As such it reveals deficiencies in current polarised positions on the GMH project and offers suggestions to address current challenges of the Global Mental Health movement.

Poltorak, M. (2013). The Efficacy and Self-Efficacy of Treatment: Ethnomedical Aspirations, Biomedical Inhibitions and Health Outcomes. Medical Anthropology Quarterly [Online] 27:272-291. Available at: http://onlinelibrary.wiley.com/doi/10.1111/maq.12027/abstract.

This article argues for a shift from an evaluation of the efficacy of "traditional medicine" to an analysis of the influence of notions of efficacy on health seeking and health outcomes. Studies on the therapeutic value of traditional medicine tend to focus on countering or engaging with biomedical models to explain the process and efficacy of healing. Less examined is how efficacy is evaluated by traditional healers and patients themselves. Ethnographic research focused on health seeking and language use in Tonga reveals a diversity of claims of efficacy that relate to the social and epistemological positions of healers, health workers, and patients. Using the celebrated case of a man who was cured by a healer after the hospital could do no more for him facilitates greater epistemological dialogue and poses a challenge to the current efficacy consensuses in medical anthropology and Tonga.

Poltorak, M. (2010). 'Traditional' Healers, Speaking and Motivation in Vava'u, Tonga: Explaining Syncretism and Addressing Health Policy. Oceania [Online] 80:1-23. Available at: http://sydney.edu.au/arts/publications/oceania/about.htm.

Bilateral health system development in Tonga is implicated in a misrepresentation of 'traditional' healing that has serious implications for the provision of health care. It has strengthened the tendency to homogenise and stereotype a diverse body of healers in counter distinction with biomedicine. The diversity of and syncretism in non-biomedical local healing practice is little appreciated in policy debates. Addressing the epistemological, social and linguistic context of syncretism in terms sensitive to healers' concerns and conceptualisations is vital to build on the pre-existing collaborations between health professionals and a diverse body of healers in a country that has experienced a marked shift from communicable to non- communicable disorders. This paper examines the diversity and syncretism of five of the most popular 'spirit' healers in Vava'u, Tonga in terms suggested by healers themselves using the Tongan concept and value of tauhi vaha'a(to evoke and intensify relatedness) as an analytic tool. The creativity implied in healers' socially constitutive use of language with ancestors, relatives, patients, churches and the hospital questions the value of any notion of traditionality
and suggests considerable grounds for collaboration.

Poltorak, M. (2007). Nemesis, speaking and tauhi vaha'a: interdisciplinarity and the 'truth' of mental illness in Vava'u, Tonga. The Contemporary Pacific [Online] 19:1-36. Available at: http://scholarspace.manoa.hawaii.edu/handle/10125/13975.

The people of Vava'u, Tonga, manage to deal with most incidences of "mental illness" without resorting to institutionalization or overt stigmatization. The terms used to describe unusual behavior, though pejorative in the eyes of psychiatrist Dr Mapa Puloka, are contestable and negotiable. Through the creative use of a multiplicity of explanations, people have influence over the potential stigma to suffering relatives. People's sensitivity to attributions of "mental illness" is born of Vavauan use of language to tauhi vaha'a (evoke and intensify relatedness). This socially constitutive use of language contrasts with the referential language in much of the social science and medical literature that informs mental health policy. Revealing its origin in the experience of vä (relatedness) is key to creating an interdisciplinary space to discuss the late presentation of Tongans to mental health services in Tonga and New Zealand. This paper answers the widely recognized need for more qualitative, epistemologically sensitive, and interdisciplinary work on Tongan experience of mental illness through focusing on the particular case of an eccentric in Vava'u known as 'Ahiohio. As this man shares remarkable similarities with Manu (Epeli Hau'ofa's subversive mouthpiece of anti-absolutism), the responses to and theories of 'Ahiohio's behavior enable discussion on the contrast and effects of Vavauan and, more broadly, medical and positivist ideas of truth.

Poltorak, M., Cassell, J., Leach, M., Mercer, C., Iversen, A. and Fairhead, J. (2006). Is the cultural context of MMR rejection a key to an effective public health discourse?. Public Health:783-794.

Summary Objectives: (1) To explore the social and cultural influences, and health beliefs associated with low uptake of MMR (measles, mumps and rubella vaccine). (2) To describe and explore the prevalence of health beliefs associated with non- compliance with MMR, with a view to improving the personal relevance and impact of information for parents, in the context of persisting low uptake following public controversy.
Methods: We undertook a survey of mothers' experiences of and attitudes to the MMR, developed through ethnographic study, which was linked to maternal and child information on the Child Health Database in Brighton, England. Results: Mothers interpret MMR risk through concepts of child health embedded in family health history, with a majority both of compliers and non-compliers holding that each child's immune system is unique. Cultural 'risk factors' for non-compliance relate strongly to the use of complementary healthcare, such as homeopathy, with evidence that rejection of vitamin K is associated with MMR non-compliance. Forty per cent, both of compliers and non-compliers, did not consider the possible benefits to other children of MMR.
Conclusions: These findings have paradoxical and challenging consequences for the promotion of immunization in the policy context of increasing emphasis on healthy choices. They demonstrate the need for immunization information that acknowl- edges and addresses lay concepts of immunity.

Poltorak, M., Fairhead, J., Leach, M. and Cassell, J. (2005). 'MMR talk' and vaccination choices: an ethnographic study in Brighton. Social Science and Medicine:709-719.

In the context of the high-profile controversy that has unfolded in the UK around the measles, mumps and rubella (MMR) vaccine and its possible adverse effects, this paper explores how parents in Brighton, southern England, are thinking about MMR for their own children. Research focusing on parents' engagement with MMR has been dominated by analysis of the proximate influences on their choices, and in particular scientific and media information, which have led health policy to focus on information and education campaigns. This paper reports ethnographic work including narratives by mothers in Brighton.Our work questions such reasoning in showing how wider personal and social issues shape parents' immunisation actions. The narratives by mothers show how practices around MMR are shaped by personal histories, by birth experiences and related feelings of control, by family health histories, by their readings of their child's health and particular strengths and vulnerabilities, by particular engagements with health services,by processes building or undermining confidence,and by friendships and conversations with others,which are themselves shaped by wider social differences and transformations. Although many see vaccination as a personal decision which must respond to the particularities of a child's immune system, 'MMR talk', which affirms these conceptualisations, has become a social phenomenon in itself. These perspectives suggest ways in which people's engagements with MMR reflect wider changes in their relations with science and the state.
Book section
Poltorak, M. (2018). Embodied reflexivity: Sharing and transformation in teaching visual anthropology. In: Leigh, J. S. ed. Conversations on Embodiment across Higher Education: Practice, Teaching, and Research. London, United Kingdom: Routledge, pp. 192-208. Available at: https://www.routledge.com/Conversations-on-Embodiment-Across-Higher-Education-Teaching-Practice/Leigh/p/book/9781138290044.

The integration of the content and critical reflection of the production of documentaries into teaching visual anthropology can enhance and transform students' learning as well as their own video productions. Using the three positions of spectator, co-creator and protagonist in relation to video production in the community of Ängsbacka in Sweden I reflect on the relationship between sharing and embodiment and its value in teaching. Encouraging this pedagogical approach, I suggest it offers transformative opportunities for students to experience reflexivity, share insights and work collaboratively in ways that inform their projects and from which they can act with greater confidence and glean significant insights through making a short anthropological documentary. In conclusion, if embodiment is the 'existential basis of self', then speaking and acting from embodied experience can be regarded as a methodology and vital mode of communication.

Poltorak, M. (2011). Comedy, Stigma and fakasesele: Contesting 'Mental Illness' in Vava'u. In: Steen, T., Drescher, N. and Daly, M. eds. Tonga: Land, Sea and People. Nuku'alofa, Tonga: Vava'u Press, pp. 217-234.

Poltorak, M., Leach, M. and Fairhead, J. (2007). Body, body politic and vaccination in Britain. In: Vaccine Anxieties: Global Science, Child Health and Society. Earthscan.
Edited book
Poltorak, M. (2018). Conversations on Embodiment across Higher Education: Teaching, Practice and Research. [Online]. Leigh, J. S. ed. Abingdon, UK: Routledge. Available at: https://www.routledge.com/Conversations-on-Embodiment-Across-Higher-Education-Teaching-Practice/Leigh/p/book/9781138290044.

"Embodiment" is a concept that crosses traditional disciplinary boundaries. However, it is a contested term, and the literature is fragmented, particularly within Higher Education. This has resulted in silos of work that are not easily able to draw on previous or related knowledge in order to support and progress understanding. Conversations on Embodiment Across Higher Education brings a cohesive understanding to congruent approaches by drawing on discussions between academics to explore how they have used embodiment in their work.

This book brings academics from fields including dance, drama, education, anthropology, early years, sport, sociology and philosophy together, to begin conversations on how their understandings of embodiment have impacted on their teaching, practice and research. Each chapter explores an aspect of embodiment according to a particular disciplinary or theoretical perspective, and begins a discussion with a contributor with another viewpoint.

This book will appeal to academics, researchers and postgraduate students from a diverse range of disciplinary areas, as evidenced by the backgrounds of the contributors. It will be of particular interest to those in the fields of education, sociology, anthropology, dance and drama as well as other movement or body-orientated professionals who are interested in the ideas of embodiment.?
Monograph
Poltorak, M., Leach, M. and Fairhead, J. (2004). MMR "choices" in Brighton: Understanding Public Engagement With Vaccination Science and Delivery. Institute of Development Studies.

In the context of the high-profile controversy that has unfolded in the UK around the combined measles, mumps and rubella (MMR) vaccine and its possible adverse effects, this paper addresses how parents in Brighton are thinking about MMR for their own children. Research focusing on parents' engagement with MMR has been dominated by analysis of the proximate influences on their choices, and in particular scientific and media information, guiding policy to focus on information and education. The ethnographic work in Brighton reported in this paper, to be complemented by survey work, begins to question the validity of such reasoning by showing how wider personal and social issues shape parents' immunisation actions. Extended parental narratives show how parents' practices around MMR are shaped by their personal histories, by birth experiences and related feelings of control, by family health histories, by their readings of their child's health and particular strengths and vulnerabilities, by particular engagements with health services, by processes of confidence-building and undermining, and by friendships and conversations with others, which are themselves shaped by wider social differences and transformations. "MMR talk" has become a social phenomenon. Many see vaccination as a personal decision which must respond to the particularities of a child's immune system. These perspectives both challenge key tenets of public health policy, and suggest ways in which people's engagements with MMR reflect wider changes in their relations with science and the state.
Thesis
Montesi, L. (2016). When the Blood Sweetens: Diabetes and Vulnerability Among the Ikojts of Oaxaca.

This thesis explores the Ikojts' social representations and lived experiences of type 2 diabetes (henceforth diabetes) in Southern Mexico. Despite the prevalent urban impact of the diabetes epidemic, diabetes is increasingly affecting rural and, disproportionately, indigenous communities. This epidemiological profile has prompted the reading of diabetes in terms of an ethnoracial disease (Montoya 2011), with the consequence of downplaying the social, environmental and political-economic factors behind it. A central issue is how indigenous peoples themselves make sense of diabetes as the institutions of science and the state scrutinise and turn their focus to their bodies.
Drawing on one year of fieldwork in the Ikojts community of San Dionisio del Mar, in Oaxaca, this thesis examines the multiple, sometimes contradictory ways in which the Ikojts live, narrate, make sense of and cope with diabetes. Adopting a critical phenomenologically inspired
approach, this thesis focuses on the body as the prime site where experience is arrayed and where greater forces -- history, political economy, culture -- inscribe themselves. I argue that the Ikojts conceive diabetes as an idiom of and for vulnerability. In fact, diabetes is simultaneously the embodied manifestation of structural and ordinary violence and the bodily metaphor through which the Ikojts express emotional distress, compelling concerns, and duress, which characterise much of their daily lives. In this 'other' light, diabetes is not connected so
much to genetics as it is to the experience of vulnerability.
Through the exploration of a wide range of local experiences -- from domestic tensions, to witchcraft accusations, to breaks in moral order, changes in foodways, the fearful anticipation of disease, and the distrust in biomedical practitioners -- I analyse the manifold nature of vulnerability: its ontological character, subjective dimension, and structural organisation. Fully aware of the perils of superimposing categories such as 'vulnerable' or 'marginal' to human groups, this thesis presents an experience-near conceptualisation of vulnerability which sheds light on the complexities of living with diabetes in a hostile place and which goes beyond dominant understandings of diabetes as the result of populations' vulnerability to risky genetics or 'unhealthy' lifestyles.

Bennett, C. (2015). To Live Amongst the Dead: An Ethnographic Exploration of Mass Graves in Cambodia.

This thesis uses mass graves as a lens through which to examine how people in contemporary Cambodia use the Khmer Rouge period (1975 – 1979) to reconstitute and re-imagine the world they live in. Based on sixteen months of multisited ethnographic fieldwork, this thesis will argue that the Khmer Rouge regime was a critical event (Das 1997) in Cambodian life, and as such has triggered a re-shaping of relationships between local and the national, and the national and the global, leading to new forms of social and community life and action in post Khmer Rouge Cambodia. As physical markers of violence and political instability, mass graves are inherently political and articulate these re-imaginations on the state, community, and individual level. The Cambodian state exercises and legitimates its authority by constructing modern history in reference to a narrative of liberation from the Khmer Rouge, and the 'innocent suffering' of Cambodia and its people, while local communities use Buddhism and animism to narrate and conceptualise the period, bringing it into expected and understandable events within Khmer Buddhist cosmology. These approaches are not necessarily in opposition to one another, but rather represent the overlapping plurality of connections with mass graves.

This thesis provides a unique exploration of social relationships to mass graves in Cambodia contributing to debates within the anthropology of politics, violence and collective memory by examining how moments of national mass violence re-shape the state and relationships within it, and how destructive periods of violence nonetheless create new fields for the imagination of the political, the religious, and the social. It also contributes to the emerging field of Cambodian ethnography that combines local considerations with wider national and geo-political discourses and how these are played out at the local level.
Visual media
Poltorak, M., Lynes, A. and Bruhlmann, S. (2014). Five Ways In. [Website]. Potolahi Productions. Available at: http://researchingcontactimprovisation.com/.

Contact Improvisation first developed in the United States in the 1970s as a movement experiment that challenged dancers to respond instinctively to bodily collisions. Four decades later, the dance form continues to be investigated openly by people all over the world. This film follows the aspirations of five dancers as they navigate the joys and challenges of being with three hundred participants at the biggest Contact Improvisation festival in the world in the old German university town of Freiburg. Jashana, an American political activist and Raquel, a Brazilian volunteer at the festival, search for the political edge and community building potential of the form. Swedish biodynamic gardener, Johan and Israeli travelling teacher, Lior, share hopes for beautiful and challenging dances and new ways to teach the form. Camille from France had only recently discovered the form. He seeks the heart of Contact Improvision out of his comfort zone of salsa and sports in the pursuit of sensitivity and weight sharing. During a week where being part of a temporary community and the intimacy and physicality of the form can challenge even experienced dancers, will the Freiburg Festival deliver the inspiration and insights they seek?

Poltorak, M. (2013). One Week West of Molkom. [Video].

Each year, more than one thousand people from all over the world converge on the small Swedish alternative community of Ängsbacka, for a festival celebrating personal, spiritual and sustainable development. Through workshops and events like firewalking and sweat lodges the 'No Mind' festival offers inspiration and greater self awareness, knowledge and presence. Volunteers are key to creating the conviviality that creates an aesthetics of community, much valued by participants and volunteers alike. Inspired by the 'shared anthropology' of Jean Rouch, this film captures the experience of six volunteers and what they value most about the 'No Mind' festival.

Poltorak, M. (2013). The J-Spot. [Video].

The J-Spot is a meditation on the volunteer experience at the No Mind festival in the intentional community of Ängsbacka, Sweden. Volunteers are key to the success of the week- long summer festival that attracts close to a thousand participants every year to many workshops and events celebrating personal growth. This experimental and collaborative documentary embraces the camera's role in co-creating a shared visual anthropology. One cinematographic obstruction frames the desire for personal growth from a position of relative fixity. Most filming was from or featured The J Spot, the convivial central smoothie bar. The documentary aims to reconcile the divergent ethnographic and ethnofiction styles of MacDougall and Rouch. It is also a video response to a previous documentary made on the festival (Three Miles North of Molkom).

Poltorak, M. (2010). Fun(d)raising: The Secret of Tongan Comedy. [Website]. Potolahi Productions. Available at: http://potolahiproductions.wordpress.com/viewfilm/.

Tonga, the only un-colonized Polynesian Kingdom, is facing uncertain times. The traditional power of local chiefs and their responsibility to the people has been progressively weakened by globalisation and the modern state. Christian churches have become the most important institutions, mediating between the constitutional monarchy and a desire for more participative democracy.

Community fundraising events demonstrate people's love and support for their churches. One man's comedy has helped build 24 churches and buildings over 20 years. Tevita Koloamatangi, nicknamed Tinitini, was denied his birthright to be chief in his village of Pangaimotu on the island group of Vava'u. People here are famous for their emotional volatility, warm heartedness and generosity in the eyes of their cousins on the main island, Tongatapu. As a comedian, Tinitini has created a new influential role, using his participative comedy to address current social issues to audiences in Tonga, New Zealand, Australia and the United States.

The documentary follows Tinitini on a journey around his island to meet other performers and discover the secret of their improvised parody and satire. Tinitini and his companions' commentary and companionship offer an amusing and revelatory view of life in Vava'u. Their personal insights, motivation and courage over adversity are moving and inspiring. The comedians' important role in Tongan society also suggests a democratic and egalitarian form of celebrity.
The film contains five original comedy sketches or skits, which deal with important dilemmas modern Tongans are facing. These include Tonga's changing relationship with the outside world, the translation of Christian teaching, love and jealousy, marriage and wealth, the fear of ghosts, and the state of the Monarchy. This film will stimulate discussion and debate on the cultural specificity of comedy, and its role in socio-political criticism and community building.
Last updated