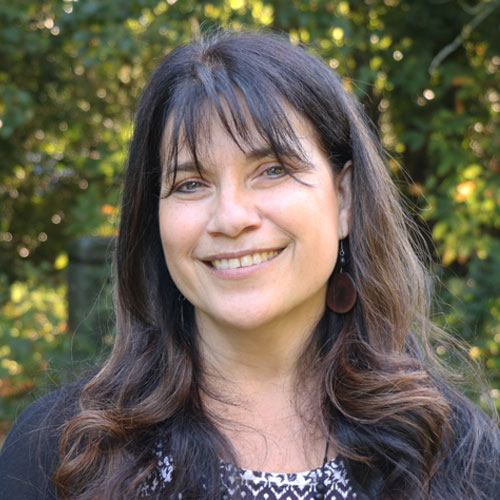 Dr Daniela Peluso
Senior Lecturer in Social Anthropology
About
Dr Daniela Peluso is a social-cultural anthropologist who received her PhD from Columbia University in 2003. Dr Peluso's research interests range from Amazonian to corporate environments and her teaching brings together divergent and similar aspects of the 'exotic' and ordinary, global and local for a contemporary understanding of and approach toward social anthropology. 

Over the last three decades, Dr Peluso has worked in Lowland South America, mostly with Ese Eja communities in the Peruvian and Bolivian Amazon, and in close collaboration with indigenous organisations. She has been involved in various local efforts on issues relating to health, gender and land-rights. Daniela is an Associate of People and Plants International, an advisory board member of Chacruna, and currently manages the Lowland South Americanists listserv - LOSAN - that provides an interdisciplinary network for European colleagues working in Lowland South America and neighbouring regions. She also serves as an elected Member-At-Large on the Board of the Society for the Anthropology of Lowland South America (SALSA). 

Dr Peluso's current research focuses on the geographical shifts of indigenous urbanisation whereby she views urbanisation as an indigenous process or strategy that may not reflect permanence but rather continuous movement between distinct environments. Daniela's early work as a medical anthropologist focused on indigenous health-care delivery systems, medical pluralism and the geography of healthcare and well-being in Amazonia. Since medical choices are a reflection of identity, and it is mostly women who are responsible for the day-to-day healthcare of children in this region, Daniela's interests led her to examine gender, the politics of reproduction and the construction of personhood. 

Dr Peluso's dissertation explores identity in terms of intermarriage, relatedness and exchange between Ese Eja and others. Her analysis offers an alternative to the usual association of Amazonian women as strongholds of 'tradition' within their communities. Although more rooted in their local regimes of production and exchange, and often more marginalised by modernity than men, it shows how women are key agents in the mediation of encounters with 'others'. This transpires primarily through their marriage to 'non-Ese Eja' and their authority in creating relatedness through alternative venues such as adoption, partible paternity, and the control of the substance that in turn enables physical and social reproduction. As mediators of relatedness and its ensuing conflicts, women exert considerable social power in broadening people's ability to create new systems of exchange and production adjacent to emerging and existing ones. 

With an experiential and academic background in business, Dr Peluso is also interested in examining businesses from an anthropological perspective. Her focus is mostly on finance and highly-skilled labour. In Daniela's teaching, she challenges students to think about the social relations that found, sustain, innovate and disrupt the dynamic webs and structures within which businesses exist. She believes that ultimately – to be relevant - an anthropology of business should replace the 'exotic' with the 'enigmatic' and inspire empowerment through that demystification. 

Dr Peluso is also a member of the Home and Sexuality Research Network.
Research interests
Dr Daniela Peluso has worked on several long-term advocacy and research projects relevant to Ese Eja livelihoods jointly with Dr Miguel Alexiades. Her current research, in Madre de Dios, Peru, is studying the relationship between the environmental economy and indigenous urbanisation and ethnogenesis. She is examining how urbanisation and the intensification of global flows of information, people and capital – as they unfold within an emergent environmental service economy – are reshaping 'indigenous' notions of social relations, including gender, as well as notions of self and place.
Teaching
Undergraduate
Postgraduate

Supervision
Dr Peluso is interested in supervising PhD dissertations on issues of indigenous urbanisation, relatedness, business organisations, gender, poverty, well-being and morality in the regions of Amazonia, the UK and elsewhere.

Current students
Amber Abrams (Co-supervisor with Dr Miguel Alexiades) (University 50 Year Anniversary Scholarship): Health-seeking practices and skills on the boundaries of protected areas in South Africa
Keira Pratt-Boyden (Co-supervisor with Dr Mike Poltorak) (Vice Chancellor's Research Scholarship): Mental health activism and alternative communal healing methods in the UK
Boana Visser (Co-supervisor with Dr Dimitrios Theodossopoulos) (University 50 Year Anniversary Scholarship): Indigenous urbanization in Bocas del Toro, Panama: experiences and perceptions of poverty
Alumni
Hayder Al-Mohhamad (ESRC Studentship Quota Award): Basra - the struggle of dwelling: An ethics of everyday life. PhD awarded in 2012.

Ruth Auger (Co-supervisor with Dr David Henig) (University 50 Year Anniversary Scholarship): The Making of the Moral Person: Homelessness in Canterbury, Kent. PhD awarded in 2018.

Natalia García Bonet (Co-supervisor with Dr Miguel Alexiades) (University 50 Year Anniversary Scholarship): To The School And Back: Intercultural Education, Identity Construction and Pemón-state relationships in Southeastern Venezuela. PhD awarded in 2018.

Maria Calderón Muñoz: Gender, power and the Church: Women's participation in Small Religious Communities in Quito, Ecuador. PhD awarded in 2011.

Joaquin Carrizosa (Co-supervisor with Dr Miguel Alexiades) (Foundation for Urban and Regional Studies Studentship Award): THE SHAPE-SHIFTING TERRITORY: Colonialism, Shamanism and A'i Kofan Place-Making in the Amazonian Piedmont, Colombia. PhD awarded in 2015.

Emily Caruso (Co-supervisor with Dr Helen Newing) (ESRC CASE Studentship Quota Award): Being at the Centre: ontology, cosmology and history among the Ene Ashaninka. PhD awarded in 2012.

Melanie Dembinsky (Graduate Teaching Assistant Studentship) Illness, Health and Identity amongst Aboriginal Women with Metastatic Breast Cancer in Western Australia. PhD awarded in 2014.

Emma O'Driscoll (ESRC Studentship Quota Award): Contested identities: Shuar experiences of rural-urban migration. PhD awarded in 2015.

Daniel Rodriguez (Co-Supervisor with Dr Miguel Alexiades) (ESRC Studentship Quota Award): New areas of enquiry for an anthropology of isolated peoples in Amazonia: An ethnographic approach to the transnational dynamics of protection in the bi-national frontier region of Peru and Brazil.

Carin Tunåker (Graduate Teaching Assistant Studentship): A Different Kind of Homeless: LGBTQ Youth in East Kent. PhD awarded in 2017.

Professional
Dr Peluso is available to comment on issues related to: 
Lowland South America: indigenous urbanisation, native federations, moral economy, gender, relatedness

UK: precarity, homelessness, workplaces, well-being
USA and elsewhere: anthropology of business, finance and the stock market

Coverage – press, reviews, blogs

Publications
Article
Peluso, D. (2018).

Traversing the margins of corruption amidst informal economies in Amazonia

.

Culture, Theory and Critique

[Online]

59

:400-418

.

Available at

:

http://dx.doi.org/10.1080/14735784.2018.1499433

.

This article focuses on local idioms of extra-legal economic activity among indigenous Amazonians in eastern Peru, and its overall argument is that these idioms are part of a broader context in which indigenous people are compelled by a variety of factors to act in a seemingly corrupt manner. I further suggest that within such a context these idioms are not confined to the informal economy but are also used to refer to activities that fall within the formal economy, supporting Hart's (2009) claim that the informal economy is a way of imagining the orthodox economy. I argue that corruption within Amazonian economies is commonly perceived by non-indigenous people as contrasting with the workings of the orthodox economy without proper consideration of the economic conditions and bureaucratic structures that give rise to it. Lastly, I argue that, here, corruption can contravene bureaucracy by restoring the humanity that Herzfeld (1993) claims bureaucracy rejects through its acts of indifference toward individuals.

Peluso, D. (2017).

Fearless girl facing Charging Bull simply restates outdated gender stereotypes. Public art and gender politics clash in corporate America

.

The Conversation

[An independent, not-for-profit media outlet that uses content sourced from the academic and research community]

.

Available at

:

https://theconversation.com/fearless-girl-facing-charging-bull-simply-restates-outdated-gender-stereotypes-heres-why-79122

.

Kristen Visbal's 250lb "fearless girl" sculpture recently won three Grand Prix and 18 Lions in all, making her the biggest winner in the history of the Cannes Lion International Festival of Creativity. The awards and accolades have credited her with challenging gender equality on Wall Street – despite her own use of gender stereotypes and the fact that the statue was commissioned by the very financial institutions the piece purports to challenge.

The statue, which was placed in front of Arturo Di Modica's iconic "charging bull" – a minimalist three-and-a-half ton bronze sculpted bull that marks New York's financial district – on International Women's Day, has been at the centre of debates ever since. Their juxtaposition has spurred discussion about workplace gender equality as well as art that mostly ignore the political economy of the surrounding financial institutions that directly and indirectly brought them together.

Peluso, D. (2017).

The Ethnography of versus for Question in an anthropology of/for Business

.

Journal of Business Anthropology

[Online]

6

:8-23

.

Available at

:

https://rauli.cbs.dk/index.php/jba/issue/view/728/showToc

.

This is the lead article in a special-themed edition of the Journal of Business Anthropology entitled: Anthropology of Versus Anthropology for Business: Exploring the Borders and Crossovers Between an Anthropology of Business and Anthropological Consultancy (Guest Editor: Daniela Peluso)

Beckerman, S.

et al.

(2017).

Partible paternity, the secondary sex ratio and a possible Trivers-Willard effect

.

Current Anthropology

[Online]

.

Available at

:

http://dx.doi.org/10.1086/692984

.

Partible paternity, the belief that a child can have more than one biological father, is widespread in lowland South America. An analysis of demographic data sets from four lowland tribes (Aché, Barí, Ese Eja, and Surui) reveals a systematic variation in the sex ratios of live births with respect to the number of fathers to whom the births are attributed. Births attributed to only one father show a sex ratio that is unexceptional for South America; births with two fathers are highly male biased, while children with three or more are female biased. This pattern may be a manifestation of a phenomenon predicted by the Trivers-Willard hypothesis, which proposes that, in many circumstances, females in good condition might bias their offspring toward males, while those in poor condition would produce a preponderance of females. If, as suggested below, a woman with a husband and a single extramarital lover tends to be better cared for before and during a pregnancy than other women, this difference might result in the improved maternal condition required by the Trivers-Willard hypothesis for excess males, while women who accept two or more lovers might be preponderantly those who are already in distress, thus tending to produce female biased offspring.

Alexiades, M. and Peluso, D. (2016).

La urbanización indígena en la Amazonia. Un nuevo contexto de articulación social y territorial / Indigenous urbanization in Amazonia: a new context for social and territorial articulation

.

Gazeta de Antropología

[Online]

32

:1-22

.

Available at

:

http://hdl.handle.net/10481/42869

.

RESUMEN
La idea generalizada de la Amazonia como una región compuesta principalmente por poblaciones bosquesinas está desactualizada: una gran parte de la población indígena o rural vive o está fuertemente vinculada a los centros urbanos. Dicha tendencia no implica necesariamente un proceso de éxodo o abandono de los espacios rurales o una simple desterritorialización; más bien instaura un nuevo régimen caracterizado por la movilidad, la diversificación económica, y un patrón residencial y de apropiación territorial multisituado, distribuido y dinámico. Una consiguiente mayor articulación simbólica y material a lo largo del extenso y complejo interfaz urbano-rural se evidencia en nuevos procesos de transformación y coproducción a nivel corporal, social, étnico, ambiental y territorial. Situada en los márgenes de la modernidad neoliberal, dicha coyuntura muestra a la vez ciertas tendencias históricas y culturales, característicamente amazónicas.

ABSTRACT
The generalized view of Amazonia as predominantly rural is outdated: a large part of the rural and indigenous population either lives in or is strongly linked to urban centres. Such a trend does not signify rural exodus, abandonment or straightforward de-territorialization, however but rather reveals the onset of a new regime characterized by a highly diversified livelihood and subsistence strategy with accompanying levels of circular mobility, multi-sited and distributed forms of settlement and territoriality. A greater degree of connectivity and increased symbolic and material exchanges along a large, complex urban-rural interface is reflected in multiple and simultaneous processes of corporeal, social, ethnic, environmental, and territorial transformation and co-production. Situated at the margins of neoliberal modernity this new juncture reveals certain historical continuities and cultural trends which we deem characteristically Amazonian.

Peluso, D. (2015).

Circulating between Rural and Urban Communities: Multi-sited dwellings in Amazonian frontiers.

Indigenous Urbanization: the circulation of peoples between rural and urban Amazonian spaces

[Online]

20

:57-79

.

Available at

:

http://onlinelibrary.wiley.com/doi/10.1111/jlca.2015.20.issue-1/issuetoc

.

This article argues that processes of indigenous urbanization in Amazonia differ from other types of migrations in the region. Indigenous migrations rarely signify full-time absences or dislocations from communities of origin nor necessarily the permanent moving to towns, but rather individuals positioning themselves in various degrees as potentially indigenous urbanites, creating a wide series of active links between cities and communities. By indigenous urbanization I refer to both the increased presence of indigenous peoples in cities as well as the growth of cities due to indigenous populations and argue for more nuanced attention to unique aspects of indigenous urbanization processes. After providing an overview of the various relationships and residence arrangements that link different indigenous Ese Eja communities to their closest urban centers in Amazonian Peru and Bolivia I turn my attention toward one community and town, describing some of the detailed and nuanced interactions, attitudes and dynamics associated with a combined and complex rural-urban existence. I focus in particular on the ways in which people craft urban and rural aspects of self, and the strategic interactions that these positionalities might entail across different types of communities and towns as individuals fashion themselves both as 'urban' subjects and as 'indigenous others'. Furthermore, this paper contributes to debates that reconsider the relationships between the city and the rural in emerging literatures on indigenous cosmopolitanism arguing that lived experiences of navigating cityscapes need to feature more prominently in Amazonian ethnographies.

Tunåker, C., Bride, I. and Peluso, D. (2015).

The Social Hubs Project: Exploratory real-world research – students as researchers and experiential learning

.

The Social Hubs Project: Exploratory real-world research – students as researchers and experiential learning

[Online]

8

:1-12

.

Available at

:

http://www.aldinhe.ac.uk/ojs/index.php?journal=jldhe&page=index

.

This case study describes an experiential approach to teaching and learning that has been successfully employed at the University of Kent. It offers a way for engaging students across disciplines in real-world research and in situ learning experiences that allow them to build various skills sets and take on responsibilities whilst making a valuable contribution to their University community. The Social Hubs project, akin to approaches such as Participatory Action Research (PAR) and including 'students as researchers', employed anthropological methods for gaining valuable insights about social space on a university campus while also providing key student learning experience and career-building employment.

Alexiades, M. and Peluso, D. (2015).

Introduction: Indigenous Urbanization in Lowland South America

.

Indigenous Urbanization: the circulation of peoples between rural and urban Amazonian spaces

[Online]

20

:1-12

.

Available at

:

http://onlinelibrary.wiley.com/doi/10.1111/jlca.2015.20.issue-1/issuetoc

.

Introduction to special-themed journal: Indigenous Urbanization: the circulation of peoples between rural and urban Amazonian spaces. This introduction provides an overview of indigenous Urbanisation in Lowland South America

Peluso, D. (2015).

Children's Instrumentality and Agency in Amazonia

.

Tipiti: Journal for the Society of Lowland South America

[Online]

13

:44-62

.

Available at

:

http://digitalcommons.trinity.edu/cgi/viewcontent.cgi?article=1197&context=tipiti

.

Several scholars (Behar 1996, Fabian 1996, Marcus 1999, Marcus and Fischer 1986, Myerhoff
1978, Rosaldo 1989) demonstrate how intimacy brings to the forefront questions of
subjective bias, personal expectations and emotions, and unequal power relations inherent in
the anthropological fieldwork encounter – precisely the central targets in many of the critiques
of the qualitative research methods that we champion. Perhaps it is for this reason
that some anthropologists shun reflexive ethnographic writing (Salzman, 2002, Robertson
2002), as it falls on what is already considered "murky" ground – a soil still nurturing ongoing
debates over issues of authority and representation and the possibilities of demarcating
subjective-objective experiences. In this article, I argue that, instead, it is precisely by incorporating
reflexive approaches that the production of knowledge, which is rarely crafted in
isolation, gains greater transparency allowing more consideration to be given to power relations
and other epistemological frames of reference within which the researcher and anthropology
are inevitably embedded. As such, analyzing forms of knowledge that intimate field
relationships produce exposes both the underbelly of our methodology as well as the underpinnings
of our theories and practices. By focusing on children's instrumentality as a way to
examine these issues, this article contributes to literatures on personhood, relatedness, secrecy,
parenting, children and childhood studies.

Peluso, D. (2014).

Shajaó – histories of an invented savage

.

History and Anthropology

[Online]

25

:101-122

.

Available at

:

http://dx.doi.org/10.1080/02757206.2013.822372

.

Through multiple stories about Shajaó, an untold history of the Peruvian Amazon unfolds. This article, based on extensive archival research and fieldwork, brings together multivocal accounts about an Ese Eja man who allegedly killed a Catholic priest in 1932 and who, despite the large-scale expeditions sent out to capture him, was not apprehended until 1942. Through ongoing tales of Shajaó, the intersubjective ways in which memory is shaped and employed to influence and make sense of sociopoltical contexts is revealed in the exchanges between a notable "savage" and various economies in different historical settings—the rubber boom, extractivism upheld by debt-peonage, Catholic missionization and today's environmental service economy. This exploration questions the construction, reproduction and transformation of the multiple, though not always shared, experiential and interpretive frameworks that shape the historical consciousness of individual and collective memories over time. It also suggests that "disremembering", in archival and oral accounts, reflects a critical political awareness of history's valid flexibility. Here, narratives are rewoven so that history continues to be told in ways that ensure that "Shajaó stories" never truly end.

Peluso, D. and Al-Mohammad, H. (2012).

Ethics and the "rough ground" of the everyday: The overlappings of life in postinvasion Iraq.

HAU : Journal of Ethnographic Theory

[Online]

2

:42-58

.

Available at

:

http://www.haujournal.org/index.php/hau/article/view/hau2.2.004/192

.

Beyond the stories of collapse, devastation, and moral uncertainty in Iraq's recent history there are tales of connections, relations, and the entanglements of lives which are named in forms such as friendship and family, and modes of comporting to others such as care, attention, and even love, which have yet to become part of how one thinks and writes about life after the invasion. In this article the authors draw attention to a picture of the lives of Iraqis as caught not merely in the forms and structures of tribal obligations and sectarianism, and the violence and destruction of terror, but also in the rough ground of mundane affairs and encounters. We argue that in the overlappings and relations of lives and intentionalities resides an intercorporeal ethics of the rough ground of the everyday. An ethics of the rough ground of the everyday is one understood not only in terms of the ways in which life is open to the pain, suffering, joy, and ennui of others, but in terms of how in the entanglements and relations of lives with other lives in the everyday, lines of care and concern emerge, are fostered, and also frayed.

Peluso, D. (2011).

Steven Lee Rubinstein (1962-2012)

.

Tipití: Journal of the Society for the Anthropology of Lowland South America

[Online]

9

.

Available at

:

https://digitalcommons.trinity.edu/cgi/viewcontent.cgi?referer=https://scholar.google.co.uk/&httpsredir=1&article=1145&context=tipiti

.

The sad news of Dr. Steve Lee Rubenstein's sudden and unexpected death at the age of 49 took
us all by surprise. In fact, as I write this, months after Steve's passing, I am still grappling with
the notion that he is gone from this world, as we know it. In some ways, Steve was only at the
beginning of his career with many large ideas still unleashed and yet he had already achieved
more than most do in one lifetime. As friends and colleagues of Steve's we have spent the last
few months exchanging stories about his extraordinary mind, wit and generosity. Students have
come forth to talk about how much he changed their way of reading texts and seeing the world,
identifying him as the one person from their experience in higher education who actually made a
difference to them, teaching them not only about anthropology but about life. Colleagues, young
and old, have benefitted from his intense and heartfelt academic exchanges, and enjoyed his
constructively critical and magnanimous manner. Steve was an interlocutor par excellence. As
South Americanists we experienced first-hand his commitment to community building by
bringing people and ideas together, never simply promoting himself. We have all watched him
hold court in the lobbies of all the various conferences we attended. Wherever Steve sat became
a magnetic hub, an intellectual watering hole across and beyond our discipline.

Peluso, D. (2011).

Anthropology and the Workplace: An Innovative Partnership between a University and a Pharmaceutical Company

.

Anthropology News

[Anthropology Newsletter. November Issue]

52

.

Available at

:

http://www.anthropology-news.org/index.php/toc/an-table-of-contents-november-2011-volume-528/

.

Now, more than ever, business and businesses have become an inextricable part of our social, cultural and political lives. Whether through wide-scale privatization or the increasing degree to which individual and social identity is built on patterns of consumption, the ineludible certainty is that the market is everywhere and we, academia included, are part of it. Moreover, corporations themselves are growing, some becoming so large as to appear to be like societies, or small worlds with many 'countries.' Simply put, anthropology cannot afford to ignore businesses, and indeed, should be engaging with them more extensively and intensely.

Peluso, D. (2007).

Los "suenos de nombre" de los Sonenekuinaji: una mirada desde el perspectivismo multinatural.

Amazonia Peruana

31

:141-158

.

Peluso, D. (2006).

'For export only': Ayahuasca tourism and hyper-traditionalism.

Working Paper Series (Hyper-Traditions and"Real" places)

189

:482-500

.

Peluso, D. and Alexiades, M. (2005).

Urban Ethnogenesis Begins at Home: The Making of Self and Place Amidst Amazonia's Environmental Economy

.

Traditional Settlements and Dwelling Review

16

:1-10

.

Alexiades, M. and Peluso, D. (2005).

Indigenous Urbanization and Amazonia's Post-Traditional Environmental Economy

.

Traditional Settlements and Dwelling Review

16

:7-16

.

Peluso, D. (2005).

'That which I dream is true': dream narratives in Amazonian community

.

Dreaming (special edition): Anthropological Approaches to Dreaming

14

:107-119

.

Peluso, D. (2003).

Variabilidad y Cambio en los Nombre Personales en una Sociedad Ingena Amazonica.

Amazonia Peruana

28-29

:103-124

.
Book
Alexiades, M.

et al.

(2005).

Ejjahuejjaquijji ebiojonequi semeno Ese Ejjaja: Para Conocer nuestras remedios del monte

.

Bolivia

:

CIRABO

.

Alexiades, M.

et al.

(2004).

Ejabawejakiji ebiohoneki shemeño Ese ejaha sowiho =: Para conocer los remedios del monte

.

Puerto Maldonado

:

FENAMAD

.
Book section
Peluso, D. (2017). To be Seen or Not to Be Seen! Marriage Choices among Ese Eja of the Bolivian and Peruvian Amazon.

in:

VALENTINE, P., BECKERMAN, S. and ALÈS, C. eds.

The Anthropology of Marriage in Lowland South America: Bending and breaking the rules

.

Gainesville

:

University of Florida Press

,

pp.

55-70

.

Available at

:

http://upf.com/book.asp?id=BECKE002

.

Amazonian marriage unions are most commonly described and analyzed in terms of whom one marries rather than how one marries. Irrespective of change, these dimensions are consistently entrenched in Ese Eja community sociality and politics. With wavering intensity in time and place, Ese Eja couples have long been choosing to initiate their marriage, either publicly, hamatijawiaki, or secretly, ejakewawanaki. By comparing the different ways in which marriages commence, this chapter addresses the unspoken relationships between the individual and the group that Ese Eja marriages reflect, including the power relations in which marriages are embedded. In discussing public marriages, I emphasize how marriage is legitimized by what Ese Eja call "seeing"; the public involvement of kin and neighbors in the union. Contrastingly, in secret marriages, couples are united without any agreement or public acknowledgment from either side's family. Here, I argue that secret marriages tend to fail because of the way that power is construed within indigenous Amazonian communities, given the absence of a central authority or state. Individuals who marry in secret deprive their family and neighbors of speech, action, and exchange, thereby revealing and challenging the underlying mechanisms of power. Despite their poor outcomes, secret marriages, like extra-marital affairs, persist and present a means for individuals to bask in a short-lived reprieve from group authority. Finally, the various ways in which marriages are initiated further accentuate the importance of marriage as a process that mediates contemporary economic cooperation, production, and regeneration and often mark their success or failure.

Peluso, D. (2016). Global Ayahuasca: An Entrepreneurial Ecosystem.

in:

The World Ayahuasca Diaspora: Reinventions and Controversies. Labate, B.C., Cavnar, C.& Gearin, A.K. (eds).

London, UK

:

Routledge

,

pp.

203-221

.

Available at

:

https://www.routledge.com/The-World-Ayahuasca-Diaspora-Reinventions-and-Controversies/Labate-Cavnar-Gearin/p/book/9781472466631

.

This chapter examines issues surrounding the viability and desirability of recent entrepreneurs and entrepreneurships aiming to create effective measures of 'transparency' 'efficacy' and 'safety' with regards to the increasing participation in the ayahuasca sessions that take place in local and global settings. It raises critical questions about the methods through which such initiatives seek to identify those legitimate authorities, actors, voices and criteria or can in turn deem certain practices and actors legitimate and others not. This takes place in environments where there are marked disjunctures between what transpires in the spoken, visible and unspoken, invisible worlds particularly amidst great inequality. Whereas such enterprises may make sense from a market perspective, they make little sense within the broader social, political and cultural contexts in which ayahuasca practitioners live and operate.

Peluso, D. (2014). Ayahuasca's attractions and distractions: examining sexual seduction in shaman-participant interactions.

in:

Labate, B. C. and Cavnar, C. eds.

Ayahuasca Shamanism in the Amazon and Beyond

.

Oxford University Press

,

pp.

231-255

.

Available at

:

http://ukcatalogue.oup.com/product/academic/history/events/9780199341207.do

.

This article will provide an overview of the predicaments of ayahuasca tourism in a regional Amazonian capital, Puerto Maldonado, Peru and its environs, as a contribution toward understanding how ayahuasca tourism is a rapidly growing set of enterprises in which participants and shamans become global tourists or visitors within their own towns, countries or abroad in an explosion of diverse encounters. Within these transnational settings, the paper examines the relationships between sex, seduction, and gendered power relations in the context of ayahuasca rituals in historical, symbolic, and practical terms. Through an analysis of local and global narratives, the paper also engages with Amerindian epistemologies and theories of perspectivism, countertransference, and "the male gaze" to examine local concerns and interactions between shamans, their apprentices, and ayahuasca participants, and how they variably position themselves as authorities, intermediaries, and gendered individuals. As such, the adoption and reinvention of ayahuasca rituals in its various forms within new encounters is part of the ongoing challenges that ayahuasca usage and practices face.

Peluso, D. (2013). The "daughter of the dead" – shifting social order in Ese Eja urban encounters.

in:

Fine-Dare, K. ed.

Remembering Steven Rubenstein

.

Lulu Press

,

pp.

28-36

.

Available at

:

http://www.lulu.com/shop/kathleen-fine-dare/remembering-steven-rubenstein/paperback/product-21231319.html

.

In memory of Steven Lee Rubenstein

Alexiades, M. and Peluso, D. (2009). Plants 'of the Ancestors', Plants 'of the Outsiders': Esa Eja History, Migration and Medicinal Plants.

in:

Alexiades, M. ed.

Mobility and Migration in Indigenous Amazonia: Contemporary Ethnoecological Perspectives

.

Oxford: Berghahn

,

pp.

220-248

.

Available at

:

http://www.berghahnbooks.com/title.php?rowtag=AlexiadesMobility

.

In this chapter we present evidence to suggest that Ese Eja medicinal plant knowledge can be more productively understood as historically contingent. We suggest that the ways in which Ese Eja think, talk about and interact with many medicinals reflects recent historical, social and ecological transformations. Specifically, we propose that the concatenation of twentieth-century downriver migration, sedentarisation and heightened involvement with agriculture and market-based forest extractivism is reflected in how plants are used, both symbolically and materially.

Alexiades, M. and Peluso, D. (2003). La sociadad Ese Eja: Una aproximacion historica a sus origenes, distribucion, asentamiento y subsistencia.

in:

Castillo, B. H. and Altamirano, A. G. eds.

Los Pueblos Indígenas de Madre de Dios: Historia, etnografía y coyuntura.

Lima

:

International Work Group for Indigenous Affairs (IWGIA)

,

pp.

91-110

.

Alexiades, M. and Peluso, D. (2002). Prior Informend Consent: the anthropology and politics of cross cultural exchange.

in:

Laird, S. A. ed.

Biodiversity and Traditional Knowledge: Equitable Partnerships in Practice

.

London

:

Earthscan Ltd

,

pp.

221-227

.

Peluso, D. and Boster, J. (2002). Partible Parentage and Social Networks among the Ese Eja.

in:

Valentine, P. and Beckerman, S. eds.

Cultures of multiple fathers: the theory and practice of partible paternity in South America

.

Florida, USA

:

University Press of Florida

,

pp.

139-159

.
Edited journal
Peluso, D. (2017).

Anthropology of Versus Anthropology for Business: Exploring the Borders and Crossovers Between an Anthropology of Business and Anthropological Consultancy.

Peluso, D. M. ed.

Journal of Business Anthropology

6

.

This is a special themed edition for the Journal of Business Anthropology

Peluso, D. (2015).

Indigenous Urbanization: the circulation of peoples between rural and urban Amazonian spaces

Peluso, D. M. ed.

The Journal of Latin American and Caribbean Anthropology

[Online]

20

:1-229

.

Available at

:

http://onlinelibrary.wiley.com/doi/10.1111/jlca.2015.20.issue-1/issuetoc

.

Guest Editor for a special themed edition of The Journal of Latin American and Caribbean Anthropology (JACLA) entitled: Indigenous Urbanization: the circulation of peoples between rural and urban Amazonian spaces
Review
Peluso, D. (2015).

Traversing and Translating High Finance

.

Anthropology Today

[Online]

31

:21-21

.

Available at

:

http://dx.doi.org/10.1111/1467-8322.12180

.

Symposium/workshop held on 25 April 2015 at the Royal Anthropological Institute.
This workshop, held at the Royal Anthropological Institute, went beyond charting the frontiers of corporate investments by forming bridges between disparate terrains that might otherwise seem unconnected, and proposing new methodologies for exploring and communicating such links. Anthropologists, artists, accountants, hacktivists, economists, journalists, former brokers and educators traced their ideas and methods as they imaginatively and rigorously made links geared toward making visible the frequently invisible workings of finance. Presentations informed by conceptual and performative art and exhibits focused on themes of financial secrecy and transparency that arose throughout the workshop, entreating participants to focus on current global predicaments such as the economic crisis – not solely on its effects, but also importantly, its causes.

Peluso, D. (2009).

Neil L. Whitehead and Robin Wright (eds.), In Darkness and Secrecy : TheAnthropology of Assault Sorcery and Witchcraft in Amazonia

.

Journal of Latin American Studies

[Online]

41

:199-200

.

Available at

:

http://dx.doi.org/10.1017/S0022216X08005427

.

(Durham, NC: Duke University Press, 2004), pp. 327, £17.50, pb.
Last updated