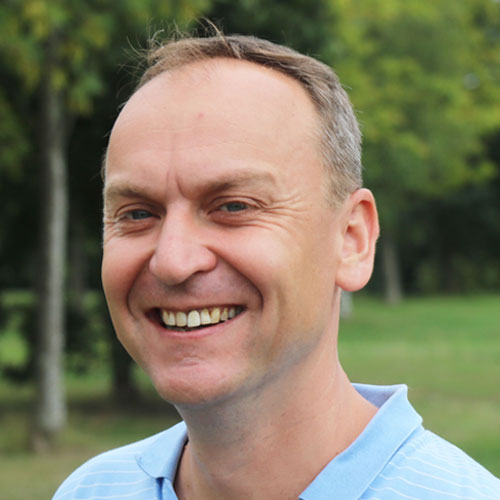 Dr Robert Fish
Reader in Human Ecology
Director of Research and Research Ethics
About
Dr Robert Fish is an environmental social scientist with research interests in the social and cultural dimensions of natural resource management. He has a particular specialism in the study of rural and agricultural systems. 

Dr Fish's work is distinguished by its interdisciplinary, participatory and problem-centred focus, as well as by direct intervention in the policy process.  In recent years, he has played a prominent role in developing the social and cultural aspects of ecosystem-based approaches to natural resource management, as well as in advancing a social science perspective to policy interests in the valuation of nature. 

Dr Fish is currently a co-ordinator of the NERC-led Valuing Nature Programme and a lead editor of the British Ecological Society Journal People and Nature: a journal of relational thinking. 

By training, Dr Fish is a human geographer. He was awarded a first class BSc (Hons) degree in Geography from Coventry University in 1995 and a PhD from the University of Leicester in 2000. Rob has held junior research fellowships in the Universities of Nottingham and Lancaster and been a Lecturer in Human Geography at the Universities of Nottingham and Exeter. 

Dr Fish joined the School in 2015 from the Centre for Rural Policy Research at the University of Exeter, where he was a Senior Research Fellow in Environmental Policy and Management.


Dr Robert Fish is a member of the Durrell Institute of Conservation and Ecology. 
Research interests
Dr Fish has led and worked on a range of research council, government and commercially-funded projects exploring how people imagine, value and manage the natural world in the context of a range of salient rural environmental agendas. 

A significant body of Rob's research has been on agri-environmentalism, including work on: catchment sensitive farming and diffuse pollution; the sustainable intensification of agriculture; and biosecurity and disease control. More generally, he has a serious interest in understanding how interactions with rural natural environments are related to questions of human well-being. 

Dr Fish has researched widely the cultural dimensions of these relationships as part of his broader interest in ecosystem-based approaches to natural resource management and the valuation of nature. Current work includes contributing to a major ERC study exploring the cultural and well-being aspects of peoples' interactions with woodland biodiversity. 

Since all of Rob's work has a strong public and stakeholder element to it, he has written widely on the theory and practice of participatory and deliberative approaches in research and policy, including developing guidelines for Government. In this policy context, he also led a UK-wide public dialogue initiative on the natural environment in Britain that provided technical evidence for the Government's 25 year Environment Plan. 

Funders for Dr Fish's empirical research include UKRI (ESRC, NERC, AHRC), government (DEFRA, BIS), arms-length environmental organisations (Environment Agency) and business companies (Southern Water). Rob has also co-led two ESRC Seminar Series programmes considering different facets of sustainable agriculture and ecosystem management. 

Current projects include:

Recent projects include:
Supervision
Dr Fish is interested in supervising students for projects that encompass the theories, methods and concerns of environmental social science and the related fields of environmental and cultural geography, human and political ecology and environmental sociology.

Current
Alumni (Exeter University)
Tim Wilkinson (2010-2015) Tourist engagements with national park landscapes. Second supervisor (with David Harvey, Geography, and Michael Winter, Politics, Exeter) – ESRC Case Studentship with Exmoor National Park (passed)

Cheryl Willis (2009-14) Sustainable management of cultural ecosystem services. Second supervisor (with Stewart Barr, Geography, and Michael Winter, Politics, Exeter) – ESRC Case Studentship with Dorset County Council (passed)

Colin Nolden (2009-13) Community energy and feed-in tariffs. Second supervisor (with Stewart Barr, Geography, and Michael Winter, Politics, Exeter) – University Studentship (passed)

Andrew Clappison (2005-6) Endogenous Rural Development within the South West of England: A Governance narrative of LEADER. Second Supervisor (with Michael Winter, Politics, Exeter) - University Studentship (passed)
Jacob Bull (2004-6) Valuable Ecologies: A Geography of Angling. Second Supervisor (with Michael Winter, Politics, Exeter) – European Social Fund/RELU (passed)

Professional
Dr Fish is available to provide academic comment and viewpoints on topics related to environmental policy and change with respect to rural and agricultural landscapes, cultural interpretations of the natural world and natural resources, public attitudes to environmental issues, environmental citizenship and behavioural change.
Publications
Article
Fish, R.

et al.

(2018).

People and Nature—A journal of relational thinking

.

People and Nature: a journal of relational thinking

[Online]

1

.

Available at

:

http://dx.doi.org/10.1002/pan3.7

.

Church, A., Coles, T. and Fish, R. (2017).

Tourism in sub-global assessments of ecosystem services

.

Journal of Sustainable Tourism

[Online]

25

:1529-1546

.

Available at

:

https://doi.org/10.1080/09669582.2017.1291649

.

Published in 2005, the United Nations Millennium Ecosystem Assessment (MA) stressed that influencing governments, businesses and communities to address the supra-national challenge of limiting biodiversity loss and ecosystem degradation requires a fuller understanding of the range of values and benefits people derive from ecosystems, including tourism. The MA was informed by, and has shaped, several conceptually and methodologically distinctive sub-global assessments (SGAs) of ecosystem services. Through content analysis, this paper is the first detailed examination of how tourism features in 14 extant SGAs identified in a database held by a major supra-national environmental organization. Although the SGAs should have incorporated the widest range of specialist subject expertise, tourism scholars played only peripheral roles in producing them even for territories where tourism is a significant land use. The SGAs examined did not benefit from the extensive body of knowledge relating to sustainable tourism. Limited portrayals of tourism restrict the capacity of SGAs in their current format as management solutions. It is also contradictory to the ethos, principles and purpose of ecosystem assessments. With the ecosystem services perspective set to become more important to policy and decision making, the paper argues for greater incorporation of recent progress in sustainable tourism in ecosystem assessment.

Fish, R.

et al.

(2016).

Making space for cultural ecosystem services: insights from a study of the UK Nature Improvement Initiative

.

Ecosystem Services

[Online]

21 B

:329-343

.

Available at

:

http://dx.doi.org/10.1016/j.ecoser.2016.09.017

.

Bryce, R.

et al.

(2016).

Subjective well-being indicators for large-scale assessment of cultural ecosystem services

.

Ecosystem Services

[Online]

21

:258-269

.

Available at

:

http://dx.doi.org/10.1016/j.ecoser.2016.07.015

.

The substantial importance of cultural benefits as a source of human well-being is increasingly recognised in
society-environment interactions. The integration of cultural ecosystem services (CES) into the ecosystem
services framework remains a challenge due to the difficulties associated with defining, articulating and
measuring CES. We operationalise a novel framework developed by the UK National Ecosystem Assessment
that identifies CES as the interactions between environmental spaces (i.e. physical localities or landscapes), and
the activities that occur there. We evaluate the benefits of the CES provided by 151 UK marine sites to
recreational sea anglers and divers, using subjective well-being indicators. Factor analysis of an online
questionnaire with 1220 participants revealed multiple CES benefits that contribute to human wellbeing e.g.
including 'engagement with nature', 'place identity' and 'therapeutic value'. In addition to regional differences,
we also found that biophysical attributes of sites, such as the presence of charismatic species and species
diversity, were positively associated with provision of CES benefits. The study provides evidence that could be
used to inform designation of protected areas. The indicators used in the study may also be adapted for use
across a range of marine and terrestrial spaces for improved integration of CES in environmental decisionmaking.

Fish, R., Church, A. and Winter, M. (2016).

Conceptualising cultural ecosystem services: A novel framework for research and critical engagement

.

Ecosystem Services

[Online]

21 B

:208-217

.

Available at

:

http://dx.doi.org/10.1016/j.ecoser.2016.09.002

.

The construction of culture as a class of ecosystem service presents a significant test of the holistic ambitions of
an ecosystems approach to decision making. In this paper we explore the theoretical challenges arising from
efforts to understand ecosystems as objects of cultural concern and consider the operational complexities
associated with understanding how, and with what consequences, knowledge about cultural ecosystem services
are created, communicated and accounted for in real world decision making. We specifically forward and
develop a conceptual framework for understanding cultural ecosystem services and related benefits in terms of
the environmental spaces and cultural practices that arise from interactions between humans and ecosystems.
The types of knowledge, and approaches to knowledge production, presumed by this relational, non-linear and
place-based perspective on cultural ecosystem services are discussed and reviewed. The framework not only
helps navigate more fully the challenge of operationalising 'cultural ecosystem services' but points to a more
relational understanding of the ecosystem services framework as a whole. Extending and refining understanding
through more ambitious engagements in interdisciplinarity remains important.

Hodgson, C.

et al.

(2016).

Seasonal persistence of faecal indicator organisms in soil following dairy slurry application to land by surface broadcasting and shallow injection

.

Journal of Environmental Management

[Online]

183

:325-332

.

Available at

:

http://dx.doi.org/10.1016/j.jenvman.2016.08.047

.

Dairy farming generates large volumes of liquid manure (slurry), which is ultimately recycled to agricultural
land as a valuable source of plant nutrients. Different methods of slurry application to land exist;
some spread the slurry to the sward surface whereas others deliver the slurry under the sward and into
the soil, thus helping to reduce greenhouse gas (GHG) emissions from agriculture. The aim of this study
was to investigate the impact of two slurry application methods (surface broadcast versus shallow injection)
on the survival of faecal indicator organisms (FIOs) delivered via dairy slurry to replicated
grassland plots across contrasting seasons. A significant increase in FIO persistence (measured by the
half-life of E. coli and intestinal enterococci) was observed when slurry was applied to grassland via
shallow injection, and FIO decay rates were significantly higher for FIOs applied to grassland in spring
relative to summer and autumn. Significant differences in the behaviour of E. coli and intestinal
enterococci over time were also observed, with E. coli half-lives influenced more strongly by season of
application relative to the intestinal enterococci population. While shallow injection of slurry can reduce
agricultural GHG emissions to air it can also prolong the persistence of FIOs in soil, potentially increasing
the risk of their subsequent transfer to water. Awareness of (and evidence for) the potential for 'pollution-swapping'
is critical in order to guard against unintended environmental impacts of agricultural
management decisions

Oliver, D.

et al.

(2015).

Molecular tools for bathing water assessment in Europe: Balancing social science research with a rapidly developing environmental science evidence-base

.

Ambio: a journal of the human environment

[Online]

45

:52-62

.

Available at

:

http://dx.doi.org/10.1007/s13280-015-0698-9

.

The use of molecular tools, principally qPCR, versus traditional culture-based methods for quantifying microbial parameters (e.g., Fecal Indicator Organisms) in bathing waters generates considerable ongoing debate at the science-policy interface. Advances in science have allowed the development and application of molecular biological methods for rapid (~2 h) quantification of microbial pollution in bathing and recreational waters. In contrast, culture-based methods can take between 18 and 96 h for sample processing. Thus, molecular tools offer an opportunity to provide a more meaningful statement of microbial risk to water-users by providing near-real-time information enabling potentially more informed decision-making with regard to water-based activities. However, complementary studies concerning the potential costs and benefits of adopting rapid methods as a regulatory tool are in short supply. We report on findings from an international Working Group that examined the breadth of social impacts, challenges, and research opportunities associated with the application of molecular tools to bathing water regulations.

Tratalos, J.

et al.

(2015).

Cultural ecosystem services in the UK: lessons on designing indicators to inform management and policy

.

Ecological Indicators

[Online]

61

:63-73

.

Available at

:

http://dx.doi.org/10.1016/j.ecolind.2015.03.040

.

We explore the degree to which a useful and cost-effective set of cultural ecosystem services (CES) indicators can be produced at different spatial scales in the UK, using readily available data. We place this within the conceptual framework developed for the understanding of CES produced by the recent UK National Ecosystem Assessment (UK NEA) and its Follow-on.We examine a set of 'supply-side' stock indicators, involving the calculation of the percentage cover of environmental places such as woodlands, country parks and private gardens. Although stock indicators can be used to measure the potential of different localities to deliver CES, the accessibility of these environmental places to local populations also needs to be understood. We illustrate this with indicators based on access to four types of environmental space: ancient woodland, country parks, nature reserves and areas with natural cover. We illustrate how both the stock- and access-based indicators could be used to benchmark Local Authority Districts (LADs) across the whole of the UK.

We explore how a range of indicators can be developed from readily available information to compare the quality of environmental places at a more local level, using The City of Nottingham LAD as an example. We also examine the potential to use a household survey, the UK Monitor of Engagement with the Natural Environment (MENE), to estimate demand for certain types of cultural practice and environmental place, and to use relationships revealed in this information to estimate the degree to which supply and demand for these practices and places match one another.

Kenter, J.

et al.

(2015).

What are shared and social values of ecosystems?

Ecological Economics

[Online]

111

:86-99

.

Available at

:

http://dx.doi.org/10.1016/j.ecolecon.2015.01.006

.

Fish, R. and Church, A. (2014).

Cultural ecosystem services: stretching out the concept

.

Journal of the institution of Environmental Scientist

:31-44

.

Gooday, R.

et al.

(2013).

Modelling the cost-effectiveness of mitigation methods for multiple pollutants at farm scale

.

Science of The Total Environment

[Online]

468/69

:1198-1209

.

Available at

:

http://dx.doi.org/10.1016/j.scitotenv.2013.04.078

.

Reductions in agricultural pollution are essential for meeting nationally and internationally agreed policy targets for losses to both air and water. Numerous studies quantify the impact of relevant mitigation methods by field experimentation or computer modelling. The majority of these studies have addressed individual methods and frequently also individual pollutants. This paper presents a conceptual model for the synthesis of the evidence base to calculate the impact of multiple methods addressing multiple pollutants in order to identify least cost solutions for multiple policy objectives. The model is implemented as a farm scale decision support tool that quantifies baseline pollutant losses for identifiable sources, areas and pathways and incorporates a genetic algorithm based multi-objective procedure for determining optimal suites of mitigation methods. The tool is generic as baseline losses can be replaced with measured data and the default library of mitigation methods can be edited and expanded. The tool is demonstrated through application to two contrasting farm systems, using survey data on agricultural practices typical of England and Wales. These examples show how the tool could be used to help target the adoption of mitigation options for the control of diffuse pollution from agriculture. The feedback from workshops where Farmscoper was demonstrated is included to highlight the potential role of Farmscoper as part of the farm advisory process.

Fish, R.

et al.

(2013).

Employing the citizens' jury technique to elicit reasoned public judgments about environmental risk: insights from an inquiry into the governance of microbial water pollution

.

Journal of Environmental Planning and Management

[Online]

57

:233-253

.

Available at

:

http://dx.doi.org/10.1080/09640568.2012.738326

.

Devising policy instruments and interventions that can manage and mitigate the risks associated with microbial watercourse pollution is a significant concern of the contemporary environmental protection agenda. This paper reports on the work of a citizens' jury that sought to elicit reasoned public judgments about the nature and acceptability of these risks as they relate to the role of livestock farming, and what might constitute socially acceptable and sustainable pathways to their management. By exploring this issue through a logical and sequential process of risk characterisation, risk assessment and risk management, the paper reveals how citizens' juries can be used to contextualise and structure science-policy apprehensions of microbial watercourse pollution, and highlight where priorities for innovation and intervention might lie. Reactions and responses of participants to the jury process and its outputs, including issues of social and practical impact of the exercise, are also considered. The jury technique is argued to be useful in the way it cuts across disparate domains of responsibility and expertise for the governance of environmental risks, and therein challenges decision makers to think more broadly about the political, moral and economic framings of otherwise narrowly conceived science-policy problems.

Fish, R., Lobley, M. and Winter, M. (2013).

A license to produce? Farmer interpretations of the new food security agenda

.

Journal of Rural Studies

[Online]

29

:40-49

.

Available at

:

http://dx.doi.org/10.1016/j.jrurstud.2012.02.002

.

Drawing on the findings of empirical research conducted in the South West of England, this paper explores how farmers make sense of re-emerging imperatives for 'food security' in UK policy and political discourse. The analysis presented is based on two types of empirical inquiry. First, an extensive survey of 1543 farmers, exploring the basic associations farmers make with the term 'food security'. Second, a novel methodological experiment in 'deliberative polling' undertaken with a group of 33 farmers in the area of Mid Devon, where farmers were polled on issues relating to food security discourse before and after a process of group discussion. Participants in the study are revealed as generally very alert to the emerging contours of the wider food security debate. Most aligned themselves with the normative goal of increasing the productive capacity of UK land resources, and asserted this concern in relation to wider issues of sustainable land use. However the study also reveals key discrepancies between policy appeals to food security and the values and priorities of farmers, not least through participant appeals to greater national self-determination in food supplies. This is viewed as a pretext upon which patterns of economically and socially viable local farming might be re-invigorated.

Fish, R., Winter, D. and Lobley, M. (2013).

Sustainable intensification and ecosystem services: new directions in agricultural governance

.

Policy Sciences

[Online]

47

:51-67

.

Available at

:

http://dx.doi.org/10.1007/s11077-013-9183-0

.

Reconciling environmental objectives for land use with the need to produce more food is a prominent concern of scientific and policy discourses on sustainable agriculture. The idea of sustainable intensification has emerged as one prominent framing of this challenge. In this paper we elaborate this idea from an ecosystem services perspective to natural resource management, with particular reference to developments in the UK. The paper considers the general origins and attributes of the perspective and how the challenge of sustainable intensification would be conceptualized and approached through it. While efforts to link analysis of ecosystem services to policy development and delivery in the UK are revealed as consistent with prevailing, and often long standing, approaches to sustainable agriculture, the marketization of environmental assets is highlighted as a distinguishing feature of current policy applications. The character and limitations of this facet of the ecosystem services agenda are discussed. The need to animate ecological issues of sustainable intensification through frames of reference other than those of economic valuation is emphasized.

Oliver, D.

et al.

(2012).

Valuing local knowledge as a source of expert data: Farmer engagement and the design of decision support systems

.

Environmental Modelling and Software

[Online]

36

:76-85

.

Available at

:

http://dx.doi.org/10.1016/j.envsoft.2011.09.013

.

Engagement with farmers and landowners is often undertaken by the research community to obtain information relating to typical land, livestock and enterprise management and generally centres on responses to questionnaire surveys. Farmers and land managers are constituted as expert observers of ground-level processes and provide diverse information on farming practices, enterprise economics and underpinning attitudes towards risk. Research projects designed to inform policy and practice may rely on such data to understand better on-the-ground decisions that can impact on environmental quality and the rural economy. Such approaches to eliciting local-level expert knowledge can generate large quantities of data from which to formulate rules relating to farm enterprise types. In turn, this can help to inform the structure of Decision Support Systems (DSS) and risk-based tools to determine farming practices likely to impact on environmental quality. However, in this paper we advocate the need for integrated farmer participation throughout the whole research process - from project inception through to community qualitative validation and legitimation - and thus not just for the elicitation of questionnaire responses. With farm questionnaire surveys being adopted widely by the research community, it is an opportune time to highlight a recent case study of the Taw catchment, Devon, UK. This serves as an example of co-construction of a DSS via a co-ordinated and integrated approach to expert elicitation with a farmer questionnaire survey as a central methodology. The aim of the paper is to detail the core aspects of an iterative cycle of participatory environmental management and DSS development for water quality protection and consider the multiple benefits of co-ordinated programmes of engagement with the farming community in this process. © 2011 Elsevier Ltd.

Fish, R. (2011).

Environmental decision making and an ecosystems approach: Some challenges from the perspective of social science

.

Progress in Physical Geography

[Online]

35

:671-680

.

Available at

:

http://dx.doi.org/10.1177/0309133311420941

.

This paper explores issues of theoretical design and application arising from ecosystem service based approaches to natural resource management. Conserving ecosystem services is now a key normative goal of environmental decision making, but the implications of embracing this concept are still little understood. In this paper I highlight two recurring and cross-cutting aspects of an ecosystems approach around which credible treatments of ecosystem services can be realized, not only in theory, but also in practice: first, the need to think 'holistically' about how any given project, proposal or plan would impact on service provision and human well-being; and, second, the need to manage ecosystem services in relation to wider stakeholder values, needs and priorities. While thinking about decision making from the perspective of ecosystem services is no panacea for sustainability, the paper points to a number of social science issues that interdisciplinary researchers could usefully address in these two contexts if they are to harness this concept in creative and critically engaged ways. © The Author(s) 2011.

Winter, M.

et al.

(2011).

Catchments, sub-catchments and private spaces: Scale and process in managing microbial pollution from source to sea

.

Environmental Science and Policy

[Online]

14

:315-326

.

Available at

:

http://dx.doi.org/10.1016/j.envsci.2010.10.011

.

This paper examines the implications of adopting catchment scale approaches for the sustainable management of land and water systems. Drawing on the findings of an interdisciplinary study examining how farm management practices impact on the loss of faecal indicator organisms (FIOs) and potential pathogens from land to water, the paper argues that the overwhelming focus on integration at the catchment level may risk ignoring the sub-catchment as an equally appropriate unit of hydrological analysis. Further the paper suggests that many of the management decisions relevant to water quality are made by land occupiers and, therefore, that the identification of relevant socio-spatial units - the 'private spaces' of land holdings - may be as important or more important to the effective management and planning of water resources as catchment-level planning.

Fish, R.

et al.

(2011).

Uncertainties in the governance of animal disease: An interdisciplinary framework for analysis

.

Philosophical Transactions of the Royal Society B: Biological Sciences

[Online]

366

:2023-2034

.

Available at

:

http://dx.doi.org/10.1098/rstb.2010.0400

.

Uncertainty is an inherent feature of strategies to contain animal disease. In this paper, an interdisciplinary framework for representing strategies of containment, and analysing how uncertainties are embedded and propagated through them, is developed and illustrated. Analysis centres on persistent, periodic and emerging disease threats, with a particular focus on cryptosporidiosis, foot and mouth disease and avian influenza. Uncertainty is shown to be produced at strategic, tactical and operational levels of containment, and across the different arenas of disease prevention, anticipation and alleviation. The paper argues for more critically reflexive assessments of uncertainty in containment policy and practice. An interdisciplinary approach has an important contribution to make, but is absent from current real-world containment policy. © 2011 The Royal Society.

Fish, R., Ioris, A. and Watson, N. (2010).

Integrating water and agricultural management: Collaborative governance for a complex policy problem

.

Science of the Total Environment

[Online]

408

:5623-5630

.

Available at

:

http://dx.doi.org/10.1016/j.scitotenv.2009.10.010

.

This paper examines governance requirements for integrating water and agricultural management (IWAM). The institutional arrangements for the agriculture and water sectors are complex and multi-dimensional, and integration cannot therefore be achieved through a simplistic 'additive' policy process. Effective integration requires the development of a new collaborative approach to governance that is designed to cope with scale dependencies and interactions, uncertainty and contested knowledge, and interdependency among diverse and unequal interests. When combined with interdisciplinary research, collaborative governance provides a viable normative model because of its emphasis on reciprocity, relationships, learning and creativity. Ultimately, such an approach could lead to the sorts of system adaptations and transformations that are required for IWAM. © 2009 Elsevier B.V.

Selfa, T., Fish, R. and Winter, M. (2010).

Farming livelihoods and landscapes: Tensions in rural development and environmental regulation

.

Landscape Research

[Online]

35

:595-612

.

Available at

:

http://dx.doi.org/10.1080/01426397.2010.514043

.

European rural development scholars have been preoccupied with how to understand the pace and scope of rural landscape change, as increasingly liberalized market economic policies and stringent environmental mandates shape contemporary landscapes and livelihoods. Recent efforts to document and theorize the new practices occurring in rural landscapes have produced two competing explanatory frameworks of rural change, one of which asserts a paradigm shift in rural development based around new agri-food networks and the expansion of non-agriculturally related activities in the landscape, while the other argues there is more continuity than change in current practices. The paper presents a case study of livestock farming in Devon, southwest England, a region where agriculture is central to the iconography of the area and yet is under threat by environmental and economic challenges. Based on in-depth interviews and extensive surveys with nearly 80 farmers in a catchment in Devon, we find that most of the changes farmers are making in response to these challenges are agri-centric 'coping strategies' embedded within a productivist framework, rather than constituting a new paradigm of rural development. © 2010 Landscape Research Group Ltd.

Oliver, D.

et al.

(2009).

A cross-disciplinary toolkit to assess the risk of faecal indicator loss from grassland farm systems to surface waters

.

Agriculture, Ecosystems and Environment

[Online]

129

:401-412

.

Available at

:

http://dx.doi.org/10.1016/j.agee.2008.10.019

.

Diffuse microbial pollution from agriculture is a key contributor to water quality impairment. Reducing the risk of microbial contamination of watercourses from agricultural sources requires both environmentally appropriate and socially acceptable mitigation and management approaches. A cross-disciplinary toolkit for on-farm microbial risk assessment is presented that can represent both social and environmental factors promoting or preventing the accumulation of faecal indicator organisms (FIOs) within the farm environment, and also their subsequent transfer to watercourses. Four key risk criteria were identified as governing FIO loss from land to water. These were 'accumulating E. coli burden to land', 'landscape transfer potential', 'infrastructure' and 'social and economical obstacles to taking action'. The toolkit can be used to determine (i) the relative risk of a farm enterprise contributing to microbial watercourse pollution and (ii) appropriate and targeted mitigation to reduce the risk of FIO loss from land to water. A comparison of the toolkit output with microbiological water quality draining from three contrasting grassland farm enterprises provided a preliminary evaluation of the prototype approach. When applied to 31 grassland farm enterprises the toolkit suggested that 0% were categorised as negligible risk, 32% low, 65% medium, 3% high and 0% very high risk. Such qualitative risk-based tools can assist the policy community not only to target high risk areas, but also to develop mitigation strategies that are sensitive to the different ways in which risk is produced. Capacity for long-term cross-disciplinary research is argued to be the means by which these integrated and more sustainable solutions may emerge. © 2008 Elsevier B.V. All rights reserved.

Fish, R.

et al.

(2009).

Unruly pathogens: eliciting values for environmental risk in the context of heterogeneous expert knowledge

.

Environmental Science and Policy

[Online]

12

:281-296

.

Available at

:

http://dx.doi.org/10.1016/j.envsci.2009.02.002

.

This paper examines some of the theoretical and methodological issues arising from the process of conceptualising and eliciting values for environmental risk in the context of heterogeneous expert knowledge. Drawing on the experience of a recent research project examining the relationship between livestock farming systems and microbial watercourse pollution the paper reflects critically upon efforts to develop an interdisciplinary assessment of the factors that may affect the loss of potential pathogens from agricultural land to water courses as the basis for targeting high risk fields and farms. The paper describes the procedures for designing the natural and cultural parameters that surround microbial risks and the issues that are raised for making whole system assessments workable based on contrasting and unstable systems of disciplinary insight. Situated within claims about the need for generating reliable and widely applicable assessments of environmental risk the paper suggests that interdisciplinary working raises important issues about the role of 'uncertain' knowledge in the management of 'known' risks. © 2009 Elsevier Ltd. All rights reserved.

Oliver, D.

et al.

(2009).

Scale appropriate modelling of diffuse microbial pollution from agriculture

.

Progress in Physical Geography

[Online]

33

:358-377

.

Available at

:

http://dx.doi.org/10.1177/0309133309342647

.

The prediction of microbial concentrations and loads in receiving waters is a key requirement for informing policy decisions in order to safeguard human health. However, modelling the fate and transfer dynamics of faecally derived microorganisms at different spatial scales poses a considerable challenge to the research and policy community. The objective of this paper is to critically evaluate the complexities and associated uncertainties attributed to the development of models for assessing agriculturally derived microbial pollution of watercourses. A series of key issues with respect to scale appropriate modelling of diffuse microbial pollution from agriculture is presented, and these include: (1) appreciating inadequacies in baseline sampling to underpin model development; (2) uncertainty in the magnitudes of microbial pollutants attributed to different faecal sources; (3) continued development of the empirical evidence base in line with other agricultural pollutants; (4) acknowledging the value of interdisciplinary working; and (5) beginning to account for economics in model development. It is argued that uncertainty in model predictions produces a space for meaningful scrutiny of the nature of evidence and assumptions underpinning model applications around which pathways towards more effective model development may ultimately emerge. © The Author(s), 2009.

Hodgson, C.

et al.

(2009).

Establishing relative release kinetics of faecal indicator organisms from different faecal matrices

.

Letters in Applied Microbiology

[Online]

49

:124-130

.

Available at

:

http://dx.doi.org/10.1111/j.1472-765X.2009.02630.x

.

Aims: A laboratory assay for comparative characterization of various faecal matrices with respect to faecal indicator organism (FIO) release using, artificial rain water. Methods and Results: Fresh sheep and beef-cattle faeces, dairy cattle slurry and beef cattle farm yard manure (FYM) were collected from commercial units in south-west England and applied to 20 randomized 1 m 2 plots established on permanent grassland. Representative samples from each faecal matrix (n = 5) were collected on four occasions over 16 days. One gram of each sample was transferred to a sterile vial to which 9 ml of standard local rain was carefully pipetted. The vial was then rotated through 360°, 20 times in 60 s to 'simulate' a standardized interaction of the faecal material with rainfall, providing an assay of comparative release potential. Appropriate decimal dilutions were prepared from the eluent. Following agitation, with a sterile spatula, the remaining faecal material and eluent in the vials were vortex mixed for 60 s before decimal dilutions were prepared from the resulting mixture, providing a quantitative assessment of the total FIO in the sample from which percentage release could be determined. Bacterial concentrations were enumerated in duplicate by membrane filtration following standard methods for FIO. Significant differences in release kinetics of Escherichia coli and enterococci from each of the faecal matrices were determined. Conclusions: Differences in release from each faecal substrate and between FIO type (E. coli and intestinal enterococci) were observed in this laboratory study. The order of release of E. coli from the faecal matrices (greatest to least, expressed as a percentage of the total present) was dairy cattle slurry > beef cattle FYM > beef-cattle faeces > sheep faeces. For intestinal enterococci the order of percentage release was dairy cattle slurry > beef-cattle faeces > beef cattle FYM > sheep faeces. Significance and Impact of the Study: This laboratory-based method provides the first data on the relative release kinetics of FIO from different faecal matrices in rain water. This is fundamental information needed to parameterize laboratory-based microbial models and inform approaches to field and catchment risk assessment.

Oliver, D.

et al.

(2009).

Development and testing of a risk indexing framework to determine field-scale critical source areas of faecal bacteria on grassland

.

Environmental Modelling and Software

[Online]

25

:503-512

.

Available at

:

http://dx.doi.org/10.1016/j.envsoft.2009.10.003

.

This paper draws on lessons from a UK case study in the management of diffuse microbial pollution from grassland farm systems in the Taw catchment, southwest England. We report on the development and preliminary testing of a field-scale faecal indicator organism risk indexing tool (FIORIT). This tool aims to prioritise those fields most vulnerable in terms of their risk of contributing FIOs to water. FIORIT risk indices were related to recorded microbial water quality parameters (faecal coliforms [FC] and intestinal enterococci [IE]) to provide a concurrent on-farm evaluation of the tool. There was a significant upward trend in Log[FC] and Log[IE] values with FIORIT risk score classification (r2 = 0.87 and 0.70, respectively and P < 0.01 for both FIOs). The FIORIT was then applied to 162 representative grassland fields through different seasons for ten farms in the case study catchment to determine the distribution of on-farm spatial and temporal risk. The high risk fields made up only a small proportion (1%, 2%, 2% and 3% for winter, spring, summer and autumn, respectively) of the total number of fields assessed (and less than 10% of the total area), but the likelihood of the hydrological connection of high FIO source areas to receiving watercourses makes them a priority for mitigation efforts. The FIORIT provides a preliminary and evolving mechanism through which we can combine risk assessment with risk communication to end-users and provides a framework for prioritising future empirical research. Continued testing of FIORIT across different geographical areas under both low and high flow conditions is now needed to initiate its long-term development into a robust indexing tool.

Chadwick, D.

et al.

(2008).

Management of livestock and their manure to reduce the risk of microbial transfers to water - the case for an interdisciplinary approach

.

Trends in Food Science and Technology

[Online]

19

:240-247

.

Available at

:

http://dx.doi.org/10.1016/j.tifs.2008.01.011

.

This paper addresses the issue of the risk that livestock agriculture has for human exposure to pathogenic organisms from watercourses (including bathing waters or consumption of contaminated shellfish). The paper describes trends in livestock farming, the extent of microbial contamination of water, and what farmers can do to reduce transfers. A case is made for interdisciplinary and stakeholder approaches to assessing the risk of potential pathogen transfers. Conceptually, this requires integrating fixed social risk factors with fixed physical risk factors. Recognition of the uncertainties in the evidence base presents a challenge in communicating risk. But participatory approaches offer an opportunity to build consensus around potential programmes of action through deliberation by key stakeholder groups. © 2008 Elsevier Ltd. All rights reserved.

Fish, R., Seymour, S. and Watkins, C. (2006).

Sustainable farmland management as political and cultural discourse

.

Geographical Journal

[Online]

172

:183-189

.

Available at

:

http://dx.doi.org/10.1111/j.1475-4959.2006.00213.x

.

Fish, R., Seymour, S. and Watkins, C. (2003).

Conserving English landscapes: Land managers and agri-environmental policy

.

Environment and Planning A

[Online]

35

:19-41

.

Available at

:

http://dx.doi.org/10.1068/a3531

.

There is increasing public policy interest in the management of rural landscapes for conservation, both in terms of natural and cultural heritage. Agri-environmental policies are an important part of an emerging vision for a sustainable countryside, with increasing support for the existing Environmentally Sensitive Area (ESA) and Countryside Stewardship (CS) schemes. This paper provides insight into the nature of land-manager attitudes towards the conservation of rural landscapes and how these relate to differing modes and levels of engagement with these two schemes. It is based on the results of a recently completed project exploring the attitudes and practices of 100 land managers towards features of landscape and historic interest. Agri-environmental research has often sought to 'typologies' attitudes and practices around discrete land-manager types; an approach that may downgrade commonalities between land managers, the potential interplay of elements defining these types, and the possibility that land-manager identities may not be uniform. In this paper, in contrast, we emphasis the significance of these three analytical issues surrounding land- manager attitudes and practices. We explore land managers' interest and investment in conservation and go on to explain how these concerns were often closely related to the wildlife, historic and aesthetic goals of the schemes. The analysis then considers in detail how a concern for conservation often came to interplay with economic concerns to produce different attitudes and practices. We term these 'styles of participation and nonparticipation' to emphasise that such modes of uptake are not necessarily associated with specific land-manager types. Land managers developed these attitudes and practices with respect to different parts of their farms, types of landscape feature, and scheme in question. We conclude by emphasising the importance of contextualised analyses of land-manager values, knowledges, and practices for exploring the nature and possibilities of a 'sustainable countryside', and the role of agri-environmental policy within this policy vision of rural areas.

Phillips, M., Fish, R. and Agg, J. (2001).

Putting together ruralities: Towards a symbolic analysis of rurality in the British mass media

.

Journal of Rural Studies

[Online]

17

:1-27

.

Available at

:

http://dx.doi.org/10.1016/S0743-0167(00)00015-2

.

In recent years rural geography has become increasingly sensitised to the significance of rurality as a cultural construct. This paper examines the production and reception of mediated representations of rurality: that is, it focuses on senses of the rural conveyed by mass media such as television. The paper discusses claims that images of rurality can be understood as socio-spatialisations. It then focuses on the rurality of British rural drama programmes, and particularly on three such drama series: Dangerfield, Heartbeat and Peak Practice. Drawing together a textual analysis of these programmes with research on their production and consumption, we explore the rurality produced through these television dramas, paying particular attention to the presence, and absence, of idyllic notions of the countryside. We suggest that while these programmes do enact idyllic constructions of rurality, their rurality is not simply reducible to this. We will also highlight how these programmes may also enact particular social identities, including, but not exclusively, those of class. We argue in particular that the three drama series can be read as conveying, in a range of ways, senses of middle-classness. The overall argument of this paper is hence that the mediated ruralities of British rural drama programmes are enactments of social and spatial imaginaries, the complexity and effect of which are often ignored in their textual reduction to a middle class idyll. © 2001 Elsevier Science Ltd. All rights reserved.
Book section
Fish, R., Ioris, A. and Watson, N. (2016). Water Governance and Agricultural Management: Collaboratively Dealing with Complex Policy Problems.

in:

Ioris, A. ed.

Agriculture, Environment and Development International Perspectives on Water, Land and Politics

.

Palgrave Macmillan

.

Available at

:

https://www.palgrave.com/de/book/9783319322544

.

Potschin, M.

et al.

(2016). Ecosystem Services in the Twenty-First Century.

in:

Potschin, M. et al. eds.

Routledge Handbook of Ecosystem Services

.

Abingdon, Oxfordshire

:

Routledge

,

pp.

1-10

.

Available at

:

https://www.routledge.com/9781138025080

.

Fish, R.

et al.

(2016). Ecosystem Services: never waste the opportunity offered by a good crisis.

in:

Potschin, M. et al. eds.

Routledge Handbook of Ecosystem Services

.

Abingdon, Oxfordshire

:

Routledge

,

pp.

607-610

.

Available at

:

https://www.routledge.com/9781138025080/

.

Fish, R.

et al.

(2016). Stakeholder participation in ecosystem service decision making.

in:

Potschin, M. et al. eds.

Routledge Handbook of Ecosystem Services

.

Abingdon, Oxfordshire

:

Routledge

,

pp.

256-270

.

Available at

:

https://www.routledge.com/9781138025080

.

Church, A.

et al.

(2015). Cultural ecosystem services, water, and aquatic environments.

in:

Water Ecosystem Services: A Global Perspective.

Cambridge

:

University Press

,

pp.

148-158

.

Available at

:

http://www.cambridge.org/gb/academic/subjects/earth-and-environmental-science/hydrology-hydrogeology-and-water-resources/water-ecosystem-services-global-perspective

.

Fish, R.

et al.

(2008). Agendas for transdisciplinarity.

in:

Fish, R. et al. eds.

Sustainable Farmland Management: Transdisciplinary Approaches

.

Wallingford, UK ; Cambridge, MA

:

CABI

,

pp.

249-252

.

Available at

:

http://dx.doi.org/10.1079/9781845933517.0249

.

Fish, R.

et al.

(2008). Agendas for sustainable farmland management.

in:

Sustainable Farmland Management: Transdisciplinary Approaches

.

Wallingford, UK ; Cambridge, MA

:

CABI

,

pp.

1-22

.

Available at

:

http://dx.doi.org/10.1079/9781845933517.0001

.

Fish, R. (2005). Mobile viewers: Media producers and the televisual tourist.

in:

Crouch, D., Jackson, R. and Thompson, F. eds.

The Media and the Tourist Imagination: Converging Cultures

.

London

:

Routledge

,

pp.

119-134

.

Available at

:

https://www.routledge.com/9780203139295

.
Edited book
Potschin, M.

et al.

eds. (2016).

Routledge Handbook of Ecosystem Services

.

[Online]

.

Abingdon, Oxfordshire

:

Routledge

.

Available at

:

https://www.routledge.com/9781138025080

.

Ecosystem services is one of the most powerful concepts to have emerged and developed over the last two decades to drive our understanding of the role that biodiverse ecosystems play in the environment and their benefits for humankind. As a result, there is a growing interest in operational and methodological issues amongst environmental managers, and many institutions are now developing teaching programmes to equip the next generation with the skills needed to apply the concepts more effectively.

This handbook provides a comprehensive reference text, integrating natural science and social science (including economic) perspectives, and demonstrating the relevance to policy and practice. Collectively the chapters, written by the world's leading authorities, demonstrate the importance of biodiversity for people. They also show how the value of ecosystems to society can be expressed in monetary and non-monetary terms, so that the environment can be better taken into account in decision making. The ecosystem service paradigm is therefore significant because it helps us redefine and better communicate the relationships between people and nature. It is shown how these are essential to resolving challenges such as sustainable development and poverty reduction in the developing world, and the creation of a green economy in developing and developed world contexts.

Fish, R. ed. (2014).

Cinematic Countrysides

.

[Online]

.

Manchester University Press

.

Available at

:

http://www.manchesteruniversitypress.co.uk/9780719072673/

.

Fish, R.

et al.

(2008).

Sustainable farmland management: Transdisciplinary approaches

.

[Online]

.

Fish, R. et al. eds

.

Wallingford, UK ; Cambridge, MA

:

CABI

.

Available at

:

http://dx.doi.org/10.1079/9781845933517.0000

.

Examining the relationship between sustainability and farmland management in diffeing tempoarla spatial and production contexts - this book considers famrland multifuctionality, systems and sytemic thinking, the debates over information, knowledge and ethical aspects. © CAB International 2008. All rights reserved.

Fish, R.

et al.

eds. (2008).

Sustainable farmland management: transdisciplinary approaches

.

[Online]

.

CABI

.

Available at

:

http://dx.doi.org/10.1079/9781845933517.0000

.
Monograph
Fish, R. and Saratsi, E. (2015).

Naturally Speaking… A Public Dialogue on the UK National Ecosystem Assessment

.

University of Exeter

.

Available at

:

http://valuing-nature.net/sites/default/files/documents/NEA_Dialogue_Final_Report_final.pdf

.

What do publics make of the idea of ecosystem services? How well does
this concept resonate with societal aspirations and concerns for the
natural environment? What are the key opportunities and challenges in
taking the Ecosystem Approach forward in policy and practice?
Drawing on the work of the National Ecosystem Assessment the
'Naturally Speaking…' public dialogue was commissioned by government
to provide authoritative insight into these questions. The dialogue was
delivered by the University of Exeter and run in partnership with Defra,
NERC and Sciencewise, the UK's national centre for public dialogue in
policy making involving science and technology issues.

Church, A.

et al.

(2014).

UK NEAFO Work Package 5: Cultural Ecosystem Services and Indicators

.

WCMC

.

Available at

:

http://uknea.unep-wcmc.org/LinkClick.aspx?fileticket=l0%2FZhq%2Bgwtc%3D&tabid=82

.
Last updated