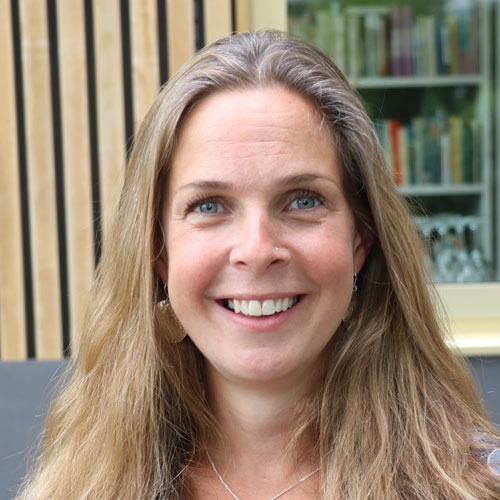 Professor Zoe Davies
Professor of Biodiversity Conservation
About
Professor Zoe Davies gained a BSc in Zoology at Royal Holloway, University of London before studying for her PhD at the University of Leeds. After gaining her doctorate, she worked first as a systematic reviewer at the Centre for Evidence-Based Conservation (CEBC) in Birmingham and then joined the Biodiversity and Macroecology Group (BIOME) at the University of Sheffield to conduct postdoctoral research. In 2010 she was appointed lecturer at the University of Kent and is now Professor of Biodiversity Conservation. 

Professor Zoe Davies is a member of the Durrell Institute of Conservation and Ecology. 
Research interests
Professor Zoe Davies has diverse research interests, crossing traditional disciplinary boundaries but focusing on the use of empirical data to address questions of importance to conservation management and policy. They can be summarised into the following key themes:

Conservation practice and policy
Conservation planning, implementation and protected area development
Assessing the effectiveness of conservation interventions, policies and initiatives
Patterns of conservation finance and investment
Relationships between biodiversity and the provision of ecosystem goods/services
Biodiversity–human wellbeing relationships

Human wellbeing benefits derived from experiencing biodiversity
People's attitudes, perceptions and values associated with biodiversity
Impacts of environmental change
Patterns of urbanisation and environmental space infrastructure
Species and assemblage responses to habitat fragmentation, climate change and urbanisation
Designing and managing urban areas
Managing urban areas to maintain/enhance ecosystem service provision
Population dynamics of species utilising resources distributed across multiple landscapes (eg summer and winter ranges for migratory insects)
Teaching
Professor Davies is not teaching this academic year as she is working full-time on a number of research projects.
Supervision
PhD students
Nicolas Deere: Biodiversity and carbon cobenefits across a human-modified tropical landscape (co-supervisor)
Jessica Fisher: Benefits of biodiversity: human–nature interactions in urban Guyana (primary supervisor)

Gwili Gibbon: Understanding elephant habitat use and impacts in Kenya's montane forests (co-supervisor)
Aidan Mackay: Assessing the impact of the introduction of marsh frogs (Pelophylax ridibundus) on native anurans in Kent (co-supervisor)
Simon Mitchell: The value of riparian strips for tropical birds and bats (co-supervisor)
Tristan Pett: The benefits of biodiversity: understanding human–wildlife interactions in urban environments (primary supervisor)

Claire Stewart: Modelling future scenarios for conservation land-use in England (co-supervisor)
Rachel Sykes: Measuring the effectiveness of the global protected area network: how much is enough and how close are we? (co-supervisor)
Professional
Natural England Science Advisory Committee (2017 to date)
British Ecological Society Meetings Committee Chair (2015 to date)
Aurora 'Women's HE Leadership Development Programme' Mentor (2015 to date)
British Ecological Society Council (2014 to date)
Conservation Biology Handling Editor (2014 to date)
British Ecological Society Meetings Committee Member (2014 to date)
British Ecological Society Public and Policy Committee Member (2012 to date)
British Ecological Society 'Women in Science' Mentor (2011 to date)
Publications
Showing 50 of 66 total publications in the Kent Academic Repository. View all publications.
Article
Padfield, R., Hansen, S., Davies, Z., Ehrensperger, A., Slade, E., Evers, S., Papargyropoulou, E., Bessou, C., Abdullah, N., Page, S., Ancrenaz, M., Aplin, P., Balqis, D., Barclay, H., Chellaiah, D., choudhary, S., Conway, S., Cook, S., Copeland, A., Camposarceiz, A., Deere, N., Mitchell, S., Drew, S., Gilvear, D., Gray, R., Haller, T., Hood, A., Huat, L., Huynh, N., Kangayatkarasu, N., Pin Koh, L., Kumaran, S., Hee Lim, R., Loong, Y., Lucey, J., Luke, S., Montefrio, M., Mullin, K., Nainar, A., Nekaris, A., Nijman, V., nunes, M., Nurhidayu, S., O'Reilly, P., Puan, C., Ruppert, N., Salim, H., Schouten, G., Tallontire, A., Smith, T., Tao, H., Tham, M., Varkkey, H., Wadey, J., Yule, C., Azhar, B., Sayok, A., Vairappan, C., Bicknell, J. and Struebig, M. (2019). Co-producing a research agenda for sustainable palm oil. Frontiers in Forests and Global Change [Online]. Available at: http://dx.doi.org/10.3389/ffgc.2019.00013.

The rise of palm oil as the world's most consumed vegetable oil has coincided with exponential growth in palm oil research
activity. Bibliometric analysis of research outputs reveals a distinct imbalance in the type of research being undertaken, notably a
disproportionate focus on biofuel and engineering topics. Recognising the expansion of oil palm agriculture across the tropics and
the increasing awareness of environmental, social and economic impacts, we seek to re-orient the existing research agenda
towards one that addresses the most fundamental and urgent questions defined by the palm oil stakeholder community. Following
consultation with 659 stakeholders from 38 countries, including palm oil growers, government agencies, non-governmental
organisations and researchers, the highest priority research questions were identified within 13 themes. The resulting 279
questions, including 26 ranked as top priority, reveal a diversity of environmental and social research challenges facing the
industry, ranging from the ecological and ecosystem impacts of production, to the livelihoods of plantation workers and smallholder
communities. Analysis of the knowledge type produced from these questions underscores a clear need for fundamental science
programmes, and studies that involve the consultation of non-academic stakeholders to develop 'transformative' solutions to the
oil palm sector. Stakeholders were most aligned in their choice of priority questions across the themes of policy and certification
related themes, and differed the most in environmental feedback, technology and smallholder related themes. Our
recommendations include improved regional academic leadership and coordination, greater engagement with private and public
stakeholders of Africa, and Central and South America, and enhanced collaborative efforts with researchers in the major
consuming countries of India and China.

Mitchell, S., Edwards, D., Coomes, D., Bernard, H., Davies, Z. and Struebig, M. (2018). Riparian reserves help protect forest bird communities in oil palm dominated landscapes. Journal of Applied Ecology [Online] 55:2744-2755. Available at: https://doi.org/10.1111/1365-2664.13233.

1. Conversion of forest to oil palm agriculture is a significant and continuing threat to tropical biodiversity. Despite this, little is known about the value of riparian reserves in oil palm and how these conservation set-asides might best be managed to maintain biodiversity.

2. We quantified bird community structure of 20 sites in an oil palm-forest mosaic in Sabah, Malaysia using 6104 detections from 867 point counts. Sites included oil palm riparian reserves of various vegetation quality and reserve widths, which were compared to oil palm streams without a riparian reserve, riparian areas in continuous logged forest and non-riparian logged forest control sites.

3. Riparian reserves, oil palm waterways, continuous riparian forest and non-riparian control forest sites supported distinct avifaunal communities. Generalised linear models showed riparian reserve width, forest quality and the amount of surrounding forest cover to be the strongest predictors of bird species richness. For forest dependent species, each of these predictors had stronger effect size when compared with all species. On average, reserves held 31% of all species and 30% of forest specialists, whereas continuous riparian forests averaged 32% of all species but 38% of forest species.

4. Riparian reserves with >40 m of natural vegetation on each bank supported similar bird diversity to riparian habitats found in continuous forest. However, to support equivalent numbers of forest-dependent species and species of conservation concern, reserves would need to be at least 100 m wide on each bank. The highest numbers of species were found in riparian forest with above-ground carbon densities exceeding 75 tC ha-1, indicating the importance of habitat quality, as well as width, in supporting riparian bird communities.

5. Synthesis and applications. If designed and protected appropriately, riparian reserves support diverse bird communities including many species of conservation concern in oil palm estates. This can be achieved by designating large reserves (80-200 m total width), but to maximize species numbers forest disturbance should also be minimised prior to conversion as well as during plantation operations.

Gálvez, N., Guillera-Arroita, G., St. John, F., Schuttler, E., Macdonald, D. and Davies, Z. (2018). A spatially integrated framework for assessing socioecological drivers of carnivore decline. Journal of Applied Ecology [Online] 55:1393-1405. Available at: https://doi.org/10.1111/1365-2664.13072.

1. Habitat loss, fragmentation and degradation are key threats to the long-term persistence of carnivores, which are also susceptible to direct persecution by people. Integrating natural and social science methods to examine how habitat configuration/quality and human-predator relations may interact in space and time to effect carnivore populations within human-dominated landscapes will help prioritise conservation investment and action effectively.
2. We propose a socio-ecological modelling framework to evaluate drivers of carnivore decline in landscapes where predators and people coexist. By collecting social and ecological data at the same spatial scale, candidate models can be used to quantify and tease apart the relative importance of different threats.
3. We apply our methodological framework to an empirical case study, the threatened guiña (Leopardus guigna) in the temperate forest ecoregion of southern Chile, to illustrate its use. Existing literature suggests that the species is declining due to habitat loss, fragmentation and persecution in response to livestock predation. Data used in modelling were derived from four seasons of camera-trap surveys, remote-sensed images and household questionnaires.
4. Occupancy dynamics were explained by habitat configuration/quality covariates rather than by human-predator relations. Guiñas can tolerate a high degree of habitat loss (>80% within a home range). They are primarily impacted by fragmentation and land subdivision (larger farms being divided into smaller ones). Ten percent of surveyed farmers (N=233) reported illegally killing the species over the past decade.
5. Synthesis and applications. By integrating ecological and social data into a single modelling framework, our study demonstrates the value of an interdisciplinary approach to assessing the potential threats to a carnivore. It has allowed us to tease apart effectively the relative importance of different potential extinction pressures, make informed conservation recommendations and prioritise where future interventions should be targeted. Specifically for the guiña, we have identified that human-dominated landscapes with large intensive farms can be of conservation value, as long as an appropriate network of habitat patches are maintained within the matrix. Conservation efforts to secure the long-term persistence of the species should focus on reducing habitat fragmentation, rather than human persecution in our study system.

Deere, N., Guillera-Arroita, G., Baking, E., Bernard, H., Pfeifer, M., Reynolds, G., Wearn, O., Davies, Z. and Struebig, M. (2017). High carbon stock forests provide co-benefits for tropical biodiversity. Journal of Applied Ecology [Online] 55:997-1008. Available at: http://dx.doi.org/10.1111/1365-2664.13023.

1. Carbon-based policies provide powerful opportunities to unite tropical forest conservation with climate change mitigation. However, their effectiveness in delivering biodiversity co-benefits is dependent on high levels of biodiversity being found in high carbon areas. Previous studies have focussed solely on the co-benefits associated with Reducing Emissions from Deforestation and forest Degradation (REDD+) over large spatial scales, with few empirically testing carbon-biodiversity correlations at management unit scales appropriate to decision-makers. Yet, in development frontiers, where most biodiversity and carbon loss occurs, carbon-based policies are increasingly driven by commodity certification schemes, which are applied at the concession-level.
2. Working in a typical human-modified landscape in Southeast Asia, we examined the biodiversity value of land prioritised via application of REDD+ or the High Carbon Stock (HCS) Approach, the emerging land-use planning tool for oil palm certification. Carbon stocks were estimated via low- and high-resolution datasets derived from global or local level biomass. Mammalian species richness was predicted using hierarchical Bayesian multi-species occupancy models of camera-trap data from forest and oil palm habitats.
3. At the community level, HCS forest supported comparable mammal diversity to control sites in continuous forest, while lower carbon strata exhibited reduced species occupancy.
4. No association was found between species richness and carbon when the latter was estimated using coarse-resolution data. However, when using high-resolution, field validated biomass data, diversity demonstrated positive relationships with carbon for threatened and disturbance-sensitive species, suggesting sensitivity of co-benefits to carbon data sources and the species considered.
5. Policy implications. Our work confirms the potential for environmental certification and REDD+ to work in tandem with conservation to mitigate agricultural impacts on tropical forest carbon stocks and biodiversity, especially if this directs development to low carbon, low biodiversity areas.

Bicknell, J., Collins, M., Pickles, R., McCann, N., Bernard, C., Fernandes, D., Miller, M., James, S., Williams, A., Struebig, M., Davies, Z. and Smith, R. (2017). Designing protected area networks that translate international conservation commitments into national action. Biological Conservation [Online] 214:168-175. Available at: http://dx.doi.org/10.1016/j.biocon.2017.08.024.

Most countries have committed to protect 17% of their terrestrial area by 2020 through Aichi Target 11 of the Convention on Biological Diversity, with a focus on protecting areas of particular importance for biodiversity. This means national-scale spatial conservation prioritisations are needed to help meet this target and guide broader conservation and land-use policy development. However, to ensure these assessments are adopted by policy makers, they must also consider national priorities. This situation is exemplified by Guyana, a corner of Amazonia that couples high biodiversity with low economic development. In recent years activities that threaten biodiversity conservation have increased, and consequently, protected areas are evermore critical to achieving the Aichi targets. Here we undertake a cost-effective approach to protected area planning in Guyana that accounts for in-country conditions. To do this we conducted a stakeholder-led spatial conservation prioritisation based on meeting targets for 17 vegetation types and 329 vertebrate species, while minimising opportunity costs for forestry, mining, agriculture and urbanisation. Our analysis identifies 3 million

Schwarz, N., Moretti, M., Bugalho, M., Davies, Z., Haase, D., Hack, J., Hof, A., Melero, Y., Pett, T. and Knapp, S. (2017). Understanding biodiversity-ecosystem service relationships in urban areas: a comprehensive literature review. Ecosystem Services [Online] 27:161-171. Available at: http://dx.doi.org/10.1016/j.ecoser.2017.08.014.

Positive relationships between biodiversity and urban ecosystem services (UES) are widely implied within both the scientific and policy literatures, along with the tacit suggestion that enhancing urban green infrastructure will automatically improve both biodiversity and UES. However, it is unclear how much published empirical evidence exists to support these assumptions. We conducted a review of studies published between 1990 and May 2017 that examined urban biodiversity ecosystem service (BES) relationships. In total, we reviewed 317 publications and found biodiversity and UES metrics mentioned 944 times. Only 228 (24%) of the 944 mentions were empirically tested. Among these, 119 (52%) demonstrated a positive BES relationship. Our review showed that taxonomic metrics were used most often as proxies for biodiversity, with very little attention given to functional biodiversity metrics. Similarly, the role of particular species, including non-natives, and specific functional traits are understudied. Finally, we found a paucity of empirical evidence underpinning urban BES relationships. As urban planners increasingly incorporate UES delivery consideration to their decision-making, researchers need to address these substantial knowledge gaps to allow potential trade-offs and synergies between biodiversity conservation and the promotion of UES to be adequately accounted for.

Yi-Hann Lee, B., Davies, Z. and Struebig, M. (2017). Smoke pollution disrupted biodiversity during the 2015 El Niño fires in Southeast Asia. Environmental Research Letters [Online] 12. Available at: https://doi.org/10.1088/1748-9326/aa87ed.

Forest and peatland fires during the 2015 El Niño drought were amongst the worst on record in Southeast Asia. They were a major contributor of carbon emissions across the region, with the associated smoke-induced haze causing an air pollution crisis that affected millions of people. We present evidence of air pollution impacts on biodiversity. Using daily acoustic recordings in central Singapore, we monitored the dawn chorus before, during and after the haze event. We demonstrate that levels of ecological community acoustic activity dropped dramatically during the haze, and that this decline was significantly associated with levels of air pollution considered 'unhealthy' to the human population. Acoustic disruption was apparent across four common indices of soundscape activity, with only a partial recovery to pre-haze levels observed 16 weeks after the smoke had dissipated. These impacts on ecological communities were likely to be even more severe closer to the fires, where air pollution levels were reported to be 15-fold greater than those recorded in Singapore. Our results indicate that large-scale air pollution crises may have hitherto underestimated and potentially far-reaching impacts on biodiversity, especially in parts of the world prone to extensive forest fires.

Shwartz, A., Davies, Z., Macgregor, N., Crick, H., Clarke, D., Eigenbrod, F., Gonner, C., Hill, C., Knight, A., Metcalfe, K., Osborne, P., Phalan, B. and Smith, R. (2017). Scaling up from protected areas in England: The value of establishing large conservation areas. Biological Conservation [Online] 212:279-287. Available at: https://doi.org/10.1016/j.biocon.2017.06.016.

Protected areas (PAs) are vital for conserving biodiversity, but many PA networks consist of fragmented habitat patches that poorly represent species and ecosystems. One possible solution is to create conservation landscapes that surround and link these PAs. This often involves working with a range of landowners and agencies to develop large-scale conservation initiatives (LSCIs). These initiatives are being championed by both government and civil society, but we lack data on whether such landscape-level approaches overcome the limitations of more traditional PA networks. Here we expand on a previous gap analysis of England to explore to what extent LSCIs improve the representation of different ecoregions, land-cover types and elevation zones compared to the current PA system. Our results show the traditional PA system covers 6.37% of England, an addition of only 0.07% since 2001, and that it is an ecologically unrepresentative network that mostly protects agriculturally unproductive land. Including LSCIs in the analysis increases the land for conservation more than tenfold and reduces these representation biases. However, only 24% of land within LSCIs is currently under conservation management, mostly funded through agri-environment schemes, and limited monitoring data mean that their contribution to conservation objectives is unclear. There is also a considerable spatial overlap between LSCIs, which are managed by different organisations with different conservation objectives. Our analysis is the first to show how Other Effective Area-Based Conservation Measures (OECMs) can increase the representativeness of conservation area networks, and highlights opportunities for increased collaboration between conservation organisations and engagement with landowners.

Gálvez, N., Guillera-Arroita, G., Morgan, B. and Davies, Z. (2016). Cost-efficient effort allocation for camera-trap occupancy surveys of mammals. Biological Conservation [Online] 204:350-359. Available at: http://dx.doi.org/10.1016/j.biocon.2016.10.019.

Camera-traps are increasingly used to survey threatened mammal species and are an important tool for estimating habitat occupancy. To date, cost-efficient occupancy survey effort allocation studies have focused on trade-offs between number of sample units (SUs) and sampling occasions, with simplistic accounts of associated costs which do not reflect camera-trap survey realities. Here we examine camera-trap survey costs as a function of the number of SUs, survey duration and camera-traps per SU, linking costs to precision in occupancy estimation. We evaluate survey effort trade-offs for hypothetical species representing different levels of occupancy (?) and detection (p) probability to identify optimal design strategies. We apply our cost function to three threatened species as worked examples. Additionally, we use an extensive camera-trap data set to evaluate independence between multiple camera traps per SU. The optimal number of sampling occasions that result in minimum cost decrease as detection probability increases, irrespective of whether the species is rare (? <0.25) or common (? >0.5). The most expensive survey scenarios occur for elusive (p <0.25) species with a large home range (>10 km2), where the survey is conducted on foot. Minimum survey costs for elusive species can be achieved with fewer sampling occasions and multiple cameras per SU. Multiple camera-traps set within a single SU can yield independent species detections. We provide managers and researchers with guidance for conducting cost-efficient camera-trap occupancy surveys. Efficient use of survey budgets will ultimately contribute to the conservation of threatened and data deficient mammals.

Edmondson, J., Stott, I., Davies, Z., Gaston, K. and Leake, J. (2016). Soil surface temperatures reveal moderation of the urban heat island effect by trees and shrubs. Scientific Reports [Online] 6:33708. Available at: http://dx.doi.org/10.1038/srep33708.

Urban areas are major contributors to air pollution and climate change, causing impacts on human health that are amplified by the microclimatological effects of buildings and grey infrastructure through the urban heat island (UHI) effect. Urban greenspaces may be important in reducing surface temperature extremes, but their effects have not been investigated at a city-wide scale. Across a midsized UK city we buried temperature loggers at the surface of greenspace soils at 100 sites, stratified by proximity to city centre, vegetation cover and land-use. Mean daily soil surface temperature over 11 months increased by 0.6 °C over the 5 km from the city outskirts to the centre. Trees and shrubs in non-domestic greenspace reduced mean maximum daily soil surface temperatures in the summer by 5.7 °C compared to herbaceous vegetation, but tended to maintain slightly higher temperatures in winter. Trees in domestic gardens, which tend to be smaller, were less effective at reducing summer soil surface temperatures. Our findings reveal that the UHI effects soil temperatures at a city-wide scale, and that in their moderating urban soil surface temperature extremes, trees and shrubs may help to reduce the adverse impacts of urbanization on microclimate, soil processes and human health.

Gardner, C., Jasper, L., Eonintsoa, C., Duchene, J. and Davies, Z. (2016). The impact of natural resource use on bird and reptile communities within multiple-use protected areas: evidence from sub-arid Southern Madagascar. Biodiversity and Conservation [Online] 25:1773-1793. Available at: http://dx.doi.org/10.1007/s10531-016-1160-4.

Multiple-use protected areas, in which sustainable levels of extractive livelihood activities are permitted, play an increasingly important role in the global protected area estate, and are expected to rise in prevalence. However, we know little about their effectiveness at conserving biodiversity. We surveyed bird and reptile communities in three areas across a forest disturbance gradient resulting from charcoal production and shifting cultivation within a multiple-use protected area in Madagascar's sub-arid spiny forest. We scored individual species using a Conservation Value Index (CVI; a simple metric based on rarity, threat and distinctiveness), and estimated the total conservation value of each treatment by calculating the sum of frequency-weighted CVI scores across all present species. Bird and reptile community responses to forest disturbance were idiosyncratic. Bird richness was greatest in the moderate-disturbance treatment, but the low-disturbance treatment had the superior conservation value due to higher frequencies of locally-endemic species. Reptile richness was the same in low- and moderate-disturbance treatments, but the conservation value of the latter was greater. The high-disturbance areas had lowest richness and conservation value for both groups. For birds, increasing disturbance levels were accompanied by community turnover from high-value to low-value species, a pattern highlighted by CVI that is masked by assessing species richness alone. Although some endemic species appear to be resilient to degradation, multiple-use protected areas in Madagascar may lose biodiversity since most endemic species are forest dependent. Stricter protected area models may be more appropriate in areas where much of the high-value biodiversity is sensitive to habitat degradation.

Fleschutz, M., Gálvez, N., Pe'er, G., Davies, Z., Henle, K. and Schuttler, E. (2016). Response of a small felid of conservation concern to habitat fragmentation. Biodiversity and Conservation [Online] 25:1447-1463. Available at: http://dx.doi.org/10.1007/s10531-016-1118-6.

Habitat loss and fragmentation are major drivers of biodiversity loss. A key question, particularly relevant to carnivore conservation, is to which extent species are able to survive in human-modified landscapes. Currently, conservationists are concerned about the impact habitat fragmentation may have on the long-term persistence of the forestdwelling guin˜a (Leopardus guigna), given the increasingly modified landscapes in which they live. Here we evaluate the effect habitat cover, fragmentation and anthropogenic pressure have on the occupancy probability for guin˜as in privately-owned forest fragments. We collected camera-trap data from 100 temperate rainforest sites in Chile and used singleseason occupancy modeling to evaluate the influence of 13 parameters of landscape structure/anthropogenic pressure and four parameters of detection probability on the ocurrence of guin˜as. The camera-trap survey data comprised 4168 camera-trap days and 112 independent records of guin˜as. Surprisingly, fragmented (defined as having a high perimeter-to-area ratio) and moderately sized habitat patches best predicted site occupancy. Occupancy also increased where habitat patches were closer to continuous forest and nearer to buildings. Our results imply that guin˜as can benefit from a high degree of edge type habitats in fragmented landscapes, capable of adapting to habitat fragmentation in the proximity to large continuous forest patches. This suggests that guin˜as have a broader niche than previously believed. Additionally, the guin˜a is tolerant of human infrastructure. Further research is required to identify potential ecological traps, long-term
source-sink dynamics, and the habitat loss/fragmentation threshold beyond which guin˜a populations are no longer viable.

Pett, T., Shwartz, A., Irvine, K., Dallimer, M. and Davies, Z. (2016). Unpacking the People–Biodiversity Paradox: A Conceptual Framework. Bioscience [Online] 66:576-583. Available at: http://dx.doi.org/10.1093/biosci/biw036.

Global phenomena, including urbanization, agricultural intensification, and biotic homogenization, have led to extensive ecosystem degradation, species extinctions, and, consequently, a reduction in biodiversity. However, although it is now widely asserted in the research, policy, and practice arenas that interacting with nature is fundamental to human health and well-being, there is a paucity of nuanced evidence characterizing how the living components of nature, biodiversity, play a role in this accepted truth. Understanding these human–biodiversity
relationships is essential if the conservation agenda is to be aligned successfully with that of public health by policymakers and practitioners. Here, we show that an apparent "people–biodiversity paradox" is emerging from the literature, comprising a mismatch between (a) people's biodiversity preferences and how these inclinations relate to personal subjective well-being and (b) the limited ability of individuals to accurately perceive the biodiversity surrounding them. In addition, we present a conceptual framework for understanding the complexity underpinning human–biodiversity interactions.

Dallimer, M., Tang, Z., Gaston, K. and Davies, Z. (2016). The extent of shifts in vegetation phenology between rural and urban areas within a human-dominated region. Ecology and Evolution [Online] 6:1942-1953. Available at: http://dx.doi.org/10.1002/ece3.1990.

Urbanization is one of the major environmental challenges facing the world today. One of its particularly pressing effects is alterations to local and regional climate through, for example, the Urban Heat Island. Such changes in conditions are likely to have an impact on the phenology of urban vegetation, which will have knock-on implications for the role that urban green infrastructure can play in delivering multiple ecosystem services. Here, in a human-dominated region, we undertake an explicit comparison of vegetation phenology between urban and rural zones. Using satellite-derived MODIS-EVI data from the first decade of the 20th century, we extract metrics of vegetation phenology (date of start of growing season, date of end of growing season, and length of season) for Britain's 15 largest cities and their rural surrounds. On average, urban areas experienced a growing season 8.8 days longer than surrounding rural zones. As would be expected, there was a significant decline in growing season length with latitude (by 3.4 and 2.4 days/degree latitude in rural and urban areas respectively). Although there is considerable variability in how phenology in urban and rural areas differs across our study cities, we found no evidence that built urban form influences the start, end, or length of the growing season.
However, the difference in the length of the growing season between rural and urban areas was significantly negatively associated with the mean disposable household income for a city. Vegetation in urban areas deliver many ecosystem services such as temperature mitigation, pollution removal, carbon uptake and storage, the provision of amenity value for humans and habitat for biodiversity. Given the rapid pace of urbanization and ongoing climate change, understanding how vegetation phenology will alter in the future is important if we wish to be able to manage urban greenspaces effectively.

Rivett, S., Bicknell, J. and Davies, Z. (2016). Effect of reduced-impact logging on seedling recruitment in a neotropical forest. Forest Ecology and Management [Online] 367:71-79. Available at: http://dx.doi.org/10.1016/j.foreco.2016.02.022.

Seedling growth and survival are critical for tropical rainforest regeneration. Alterations to natural disturbance regimes, such as those brought about by logging, have the potential to shift relative species abundances and the community composition of forests, resulting in population declines for commercially valuable species. Timber operations therefore need to minimise such changes if long-term sustainability is to be achieved within the industry. Reduced-impact logging (RIL) has been promoted widely as an alternative management strategy to conventional selective logging, as it employs practices that decrease the negative impacts of logging within forests. However, the long-term sustainability of RIL, including the influence it has on the regeneration of species targeted for timber extraction, is still uncertain. Here we undertake a comparative study in Iwokrama forest, Guyana, examining seedling densities of four commercially valuable and two pioneer tree species in unlogged, 1.5 years and 4.5 years postharvest forest plots to ascertain how seedling regeneration is effected by RIL. We find that RIL had either a neutral or positive impact on the density of seedlings of timber species when compared to unlogged forest, with pioneer species densities remaining unaffected. We conclude that the forestry practices associated with RIL have little effect on the natural regeneration rates of key commercially valuable tree species in logged neotropical forests.

Allinson, D., Irvine, K., Edmondson, J., Tiwary, A., Hill, G., Morris, J., Bell, M., Davies, Z., Firth, S., Fisher, J., Gaston, K., Leake, J., McHugh, N., Namdeo, A., Rylatt, M. and Lomas, K. (2016). Measurement and analysis of household carbon: The case of a UK city. Applied Energy [Online] 164:871-881. Available at: http://dx.doi.org/10.1016/j.apenergy.2015.11.054.

There is currently a lack of data recording the carbon and emissions inventory at household level. This paper presents a multi-disciplinary, bottom-up approach for estimation and analysis of the carbon emissions, and the organic carbon (OC) stored in gardens, using a sample of 575 households across a UK city. The annual emission of carbon dioxide emissions from energy used in the homes was measured, personal transport emissions were assessed through a household survey and OC stores estimated from soil sampling and vegetation surveys. The results showed that overall carbon patterns were skewed with highest emitting third of the households being responsible for more than 50% of the emissions and around 50% of garden OC storage. There was diversity in the relative contribution that gas, electricity and personal transport made to each household's total and different patterns were observed for high, medium and low emitting households. Targeting households with high carbon emissions from one source would not reliably identify them as high emitters overall. While carbon emissions could not be offset by growing trees in gardens, there were considerable amounts of stored OC in gardens which ought to be protected. Exploratory analysis of the multiple drivers of emissions was conducted using a combination of primary and secondary data. These findings will be relevant in devising effective policy instruments for combatting city scale green-house gas emissions from domestic end-use energy demand.

Dallimer, M., Davies, Z., Diaz-Porras, D., Irvine, K., Maltby, L., Warren, P., Armsworth, P. and Gaston, K. (2015). Historical influences on the current provision of multiple ecosystem services: is there a legacy of past landcover?. Global Environmental Change [Online] 31:307-317. Available at: http://dx.doi.org/10.1016/j.gloenvcha.2015.01.015.

Ecosystem service provision varies temporally in response to natural and human-induced factors, yet research in this field is dominated by analyses that ignore the time-lags and feedbacks that occur within socio-ecological systems. The implications of this have been unstudied, but are central to understanding how service delivery will alter due to future land-use/cover change. Urban areas are expanding faster than any other land-use, making cities ideal study systems for examining such legacy effects. We assess the extent to which present-day provision of a suite of eight ecosystem services, quantified using field-gathered data, is explained by current and historical (stretching back 150 years) landcover. Five services (above-ground carbon density, recreational use, bird species richness, bird density, and a metric of recreation experience quality (continuity with the past) were more strongly determined by past landcover. Time-lags ranged from 20 (bird species richness and density) to over 100 years (above-ground carbon density). Historical landcover, therefore, can have a strong influence on current service provision. By ignoring such time-lags, we risk drawing incorrect conclusions regarding how the distribution and quality of some ecosystem services may alter in response to land-use/cover change. Although such a finding adds to the complexity of predicting future scenarios, ecologists may find that they can link the biodiversity conservation agenda to the preservation of cultural heritage, and that certain courses of action provide win-win outcomes across multiple environmental and cultural goods.

Bicknell, J., Gaveau, D., Davies, Z. and Struebig, M. (2015). Saving logged tropical forests: closing roads will bring immediate benefits. Frontiers in Ecology and the Environment [Online] 13:73-74. Available at: http://dx.doi.org/10.1890/15.WB.001.

Bicknell, J., Struebig, M. and Davies, Z. (2015). Reconciling timber extraction with biodiversity conservation in tropical forests using reduced-impact logging. Journal of Applied Ecology [Online] 52:379-388. Available at: http://dx.doi.org/10.1111/1365-2664.12391.

Over 20% of the world's tropical forests have been selectively logged, and large expanses are allocated for future timber extraction. Reduced-impact logging (RIL) is being promoted as best practice forestry that increases sustainability and lowers CO2 emissions from logging, by reducing collateral damage associated with timber extraction. RIL is also expected to minimize the impacts of selective logging on biodiversity, although this is yet to be thoroughly tested.
We undertake the most comprehensive study to date to investigate the biodiversity impacts of RIL across multiple taxonomic groups. We quantified birds, bats and large mammal assemblage structures, using a before-after control-impact (BACI) design across 20 sample sites over a 5-year period. Faunal surveys utilized point counts, mist nets and line transects and yielded >250 species. We examined assemblage responses to logging, as well as partitions of feeding guild and strata (understorey vs. canopy), and then tested for relationships with logging intensity to assess the primary determinants of community composition.
Community analysis revealed little effect of RIL on overall assemblages, as structure and composition were similar before and after logging, and between logging and control sites. Variation in bird assemblages was explained by natural rates of change over time, and not logging intensity. However, when partitioned by feeding guild and strata, the frugivorous and canopy bird ensembles changed as a result of RIL, although the latter was also associated with change over time. Bats exhibited variable changes post-logging that were not related to logging, whereas large mammals showed no change at all.
Indicator species analysis and correlations with logging intensities revealed that some species exhibited idiosyncratic responses to RIL, whilst abundance change of most others was associated with time.
Synthesis and applications. Our study demonstrates the relatively benign effect of reduced-impact logging (RIL) on birds, bats and large mammals in a neotropical forest context, and therefore, we propose that forest managers should improve timber extraction techniques more widely. If RIL is extensively adopted, forestry concessions could represent sizeable and important additions to the global conservation estate – over 4 million km2.

Gardner, C., Raxworthy, C., Metcalfe, K., Raselimanana, A., Smith, R. and Davies, Z. (2015). Comparing Methods for Prioritising Protected Areas for Investment: A Case Study Using Madagascar's Dry Forest Reptiles. PLOS ONE [Online] 10:e0132803. Available at: http://doi.org/10.1371/journal.pone.0132803.

There are insufficient resources available to manage the world's existing protected area portfolio effectively, so the most important sites should be prioritised in investment decision-making. Sophisticated conservation planning and assessment tools developed to identify locations for new protected areas can provide an evidence base for such prioritisations, yet decision-makers in many countries lack the institutional support and necessary capacity to use the associated software. As such, simple heuristic approaches such as species richness or number of threatened species are generally adopted to inform prioritisation decisions. However, their performance has never been tested. Using the reptile fauna of Madagascar's dry forests as a case study, we evaluate the performance of four site prioritisation protocols used to rank the conservation value of 22 established and candidate protected areas. We compare the results to a benchmark produced by the widely-used systematic conservation planning software Zonation. The four indices scored sites on the basis of: i) species richness; ii) an index based on species' Red List status; iii) irreplaceability (a key metric in systematic conservation planning); and, iv) a novel Conservation Value Index (CVI), which incorporates species-level information on endemism, representation in the protected area system, tolerance of habitat degradation and hunting/collection pressure. Rankings produced by the four protocols were positively correlated to the results of Zonation, particularly amongst high-scoring sites, but CVI and Irreplaceability performed better than Species Richness and the Red List Index. Given the technological capacity constraints experienced by decision-makers in the developing world, our findings suggest that heuristic metrics can represent a useful alternative to more sophisticated analyses, especially when they integrate species-specific information related to extinction risk. However, this can require access to, and understanding of, more complex species data.

Gardner, C., Gabriel, F., St. John, F. and Davies, Z. (2015). Changing livelihoods and protected area management: a case study of charcoal production in south-west Madagascar. Oryx [Online]. Available at: http://dx.doi.org/10.1017/S0030605315000071.

Protected areas are usually conceived and managed as static entities, although this approach is increasingly viewed as unrealistic given climate change and ecosystem dynamics. The ways in which people use land and/or natural resources within and around protected areas can also shift and evolve temporally but this remains an under-acknowledged challenge for protected area managers. Here we investigate the factors driving a rapid rise in charcoal production within a new, multiple-use protected area in Madagascar, to inform appropriate management responses. We conducted a questionnaire survey of charcoal producers to ascertain the mix of livelihood activities they practised in and years previously. Respondents had diversified their livelihood activities over time, and cultivation and pastoralism had decreased as primary sources of revenue. Reasons for the growing reliance on charcoal production include the reduced viability of alternative livelihoods (primarily farming), as a result of changing rainfall patterns and the loss of irrigation infrastructure, as well as a growing need for cash to support themselves and their families. Our results suggest that charcoal production is not a desirable activity but a safety net when times are difficult. Conservation efforts to ameliorate underlying factors driving livelihood
change, such as dam restoration, could reduce the prevalence of charcoal production, but simultaneous action to cut demand is also required. We recommend that mechanisms to detect, understand and respond to social change are integrated systematically into protected area management planning, alongside traditional biodiversity monitoring.

Bicknell, J., Struebig, M., Edwards, D. and Davies, Z. (2014). Improved timber harvest techniques maintain biodiversity in tropical forests. Current Biology [Online] 24:1119-1120. Available at: http://dx.doi.org/10.1016/j.cub.2014.10.067.

Tropical forests are selectively logged at 20 times the rate at which they are cleared, and at least a fifth have already been disturbed in this way. In a recent pan-tropical assessment, Burivalova et al. demonstrate the importance of logging intensity as a driver of biodiversity decline in timber estates. Their analyses reveal that species richness of some taxa could decline by 50% at harvest intensities of 38 m3 ha-1. However, they did not consider the extraction techniques that lead to these intensities. Here, we conduct a complementary meta-analysis of assemblage responses to differing logging practices: conventional logging and reduced-impact logging. We show that biodiversity impacts are markedly less severe in forests that utilise reduced-impact logging, compared to those using conventional methods. While supporting the initial findings of Burivalova et al., we go on to demonstrate that best practice forestry techniques curtail the effects of timber extraction regardless of intensity. Therefore, harvest intensities are not always indicative of actual disturbance levels resulting from logging. Accordingly, forest managers and conservationists should advocate practices that offer reduced collateral damage through best practice extraction methods, such as those used in reduced-impact logging. Large-scale implementation of this approach would lead to improved conservation values in the 4 million km2 of tropical forests that are earmarked for timber extraction.

Dallimer, M., Davies, Z., Irvine, K., Maltby, L., Warren, P., Gaston, K. and Armsworth, P. (2014). What personal and environmental factors determine frequency of urban greenspace use?. International Journal of Environmental Research and Public Health [Online] 11:7977-7992. Available at: http://dx.doi.org/10.3390/ijerph110807977.

For many people, urban greenspaces are the only places where they encounter the natural world. This is concerning as there is growing evidence demonstrating that human well-being is enhanced by exposure to nature. There is, therefore, a compelling argument to increase how frequently people use urban greenspaces. This may be achieved in two complementary ways by encouraging: (I) non-users to start visiting urban greenspaces; (II) existing users to visit more often. Here we examine the factors that influence frequency of greenspace visitation in the city of Sheffield, England. We demonstrate that people who visit a site least frequently state lower self-reported psychological well-being. We hypothesised that a combination of socio-demographic characteristics of the participants, and the biophysical attributes of the greenspaces that they were visiting, would be important in influencing visit frequency. However, socio-demographic characteristics (income, age, gender) were not found to be predictors. In contrast, some biophysical attributes of greenspaces were significantly related to use frequency. Frequent use was more likely when the time taken to reach a greenspace was shorter and for sites with a higher index of greenspace neglect, but were unrelated to tree cover or bird species richness. We related these results to the motivations that people provide for their visits. Infrequent users were more likely to state motivations associated with the quality of the space, while frequent users gave motivations pertaining to physical, repeated activities. This suggests that there may be no simple way to manage greenspaces to maximise their use across user cohorts as the motivations for visits are very different.

Bicknell, J., Phelps, S., Davies, R., Mann, D., Struebig, M. and Davies, Z. (2014). Dung beetles as indicators for rapid impact assessments: evaluating best practice forestry in the neotropics. Ecological Indicators [Online] 43:154-161. Available at: http://dx.doi.org/10.1016/j.ecolind.2014.02.030.

Dung beetles (Scarabaeidae: Scarabaeinae) are sensitive to habitat perturbations and are easily studied, making them an ideal taxonomic group with which to evaluate the effects of low-intensity anthropogenic disturbances such as Reduced-Impact Logging. Here we examine the effect of a certified Reduced-Impact Logging operation on dung beetles, and demonstrate their suitability for use in rapid ecological impact studies. We sampled dung beetle assemblages, environmental variables and timber extraction rates across four treatment groups in closed canopy and canopy gaps in logged and unlogged forest in Guyana. Community analysis revealed that logged forest supported a more uniform dung beetle assemblage compared to unlogged forest. Differences in assemblage structure were driven by dissimilarity between closed canopy treatments, as plots in artificial and natural canopy gaps supported comparable assemblages. Indicator analyses were conducted across treatments, using a new approach (CLAM) and two well-established methods (IndVal, SIMPER). Two species respectively were classified as indicators of logged (Hansreia affinis and Eurysternus caribaeus) and unlogged forest (Canthidium aff. centrale and Deltochilum (Calhyboma) carinatum). BIO-ENV analysis demonstrated that tree extraction intensity, bare ground cover, and ground cover by leaf material were key factors influencing dung beetle assemblages. Despite the relatively low-impact of Reduced-Impact Logging reported by previous studies, we find that dung beetles are sensitive to even small changes in environmental conditions as a result of this form of anthropogenic disturbance. As dung beetles are a highly responsive taxonomic group, we illustrate that they represent a valuable taxon that can be used to critically evaluate best practice forestry operations and other disturbance activities, particularly in time constrained studies (e.g., rapid monitoring and environmental impact assessments). However, we recommend the use of multiple indicator analyses to monitor potential changes in assemblage composition, due to a lack of congruence between methods.

Edmondson, J., Davies, Z., Gaston, K. and Leake, J. (2014). Urban cultivation in allotments maintains soil qualities adversely affected by conventional agriculture. Journal of Applied Ecology [Online] 51:880-889. Available at: http://dx.doi.org/10.1111/1365-2664.12254.

1. Modern agriculture, in seeking to maximize yields to meet growing global food demand, has caused loss of soil organic carbon (SOC) and compaction, impairing critical regulating and supporting ecosystem services upon which humans also depend. Own-growing makes an important contribution to food security in urban areas globally, but its effects on soil qualities that underpin ecosystem service provision are currently unknown.

2. We compared the main indicators of soil quality; SOC storage, total nitrogen (TN), C : N ratio and bulk density (BD) in urban allotments to soils from the surrounding agricultural region, and between the allotments and other urban greenspaces in a typical UK city. A questionnaire was used to investigate allotment management practices that influence soil properties.

3. Allotment soils had 32% higher SOC concentrations and 36% higher C : N ratios than pastures and arable fields and 25% higher TN and 10% lower BD than arable soils.

4. There was no significant difference between SOC concentration in allotments and urban non-domestic greenspaces, but it was higher in domestic gardens beneath woody vegetation. Allotment soil C : N ratio exceeded that in non-domestic greenspaces, but was lower than that in garden soil.

5. Three-quarters of surveyed allotment plot holders added manure, 95% composted biomass on-site, and many added organic-based fertilizers and commercial composts. This may explain the maintenance of SOC, C : N ratios, TN and low BD, which are positively associated with soil functioning.

6. Synthesis and applications. Maintenance and protection of the quality of our soil resource is essential for sustainable food production and for regulating and supporting ecosystem services upon which we depend. Our study establishes, for the first time, that small-scale urban food production can occur without the penalty of soil degradation seen in conventional agriculture, and maintains the high soil quality seen in urban greenspaces. Given the involvement of over 800 million people in urban agriculture globally, and its important contribution to food security, our findings suggest that to better protect soil functions, local, national and international urban planning and policy making should promote more urban own-growing in preference to further intensification of conventional agriculture to meet increasing food demand.

Edmondson, J., Davies, Z., McCormack, S., Gaston, K. and Leake, J. (2014). Land-cover effects on soil organic carbon stocks in a European city. Science of the Total Environment [Online] 472:444-453. Available at: http://dx.doi.org/10.1016/j.scitotenv.2013.11.025.

Soil is the vital foundation of terrestrial ecosystems storing water, nutrients, and almost three-quarters of the organic carbon stocks of the Earth's biomes. Soil organic carbon (SOC) stocks vary with land-cover and land-use change, with significant losses occurring through disturbance and cultivation. Although urbanisation is a growing contributor to land-use change globally, the effects of urban land-cover types on SOC stocks have not been studied for densely built cities. Additionally, there is a need to resolve the direction and extent to which greenspace management such as tree planting impacts on SOC concentrations. Here, we analyse the effect of land-cover (herbaceous, shrub or tree cover), on SOC stocks in domestic gardens and non-domestic greenspaces across a typical mid-sized U.K. city (Leicester, 73 km2, 56% greenspace), and map citywide distribution of this ecosystem service. SOCwasmeasured in topsoil and compared to surrounding extra-urban agricultural land. Average SOC storage in the city's greenspace was 9.9 kg m?2, to 21 cmdepth. SOC concentrations under trees and shrubs in domestic gardenswere greater than all other land-covers, with totalmedian storage of 13.5 kg m?2 to 21 cm depth, more than 3 kg m?2 greater than any other land-cover class in domestic and non-domestic greenspace and 5 kg m?2 greater than in arable land. Land-cover did not significantly affect SOC concentrations in non-domestic greenspace, but values beneath trees were higher than under both pasture and arable land, whereas concentrations under shrub and herbaceous land-covers were only higher than arable fields. We conclude
that although differences in greenspace management affect SOC stocks, trees only marginally increase these stocks in non-domestic greenspaces, but may enhance them in domestic gardens, and greenspace topsoils hold substantial SOC stores that require protection from further expansion of artificial surfaces e.g. patios and driveways.

Gardner, C. and Davies, Z. (2014). Rural bushmeat consumption within multiple-use protected areas: qualitative evidence from southwest Madagascar. Human Ecolgy [Online] 42:21-34. Available at: http://dx.doi.org/10.1007/s10745-013-9629-1.

Ensuring the sustainability of bushmeat consumption is critical for both biodiversity conservation and poverty
alleviation in tropical developing countries, yet we know little about the role of hunting and bushmeat consumption in the daily lives of rural communities.We provide the first detailed, qualitative examination of bushmeat hunting activities conducted by a rural community within one of Madagascar's new, multiple-use protected areas, in order to inform appropriate management strategies. Results suggest that most species are
eaten, but that few are favoured above domestic meat. Hunting is generally a secondary pursuit, carried out opportunistically during the course of other activities, although its importance does increase in times of food stress. Management focused on increasing domestic meat availability and directing hunting effort away from sensitive species may improve the sustainability of hunting, but development interventions to reduce
forest dependence may be required to promote conservation and poverty alleviation simultaneously.

Veríssimo, D., MacMillan, D., Smith, R., Crees, J. and Davies, Z. (2014). Has climate change taken prominence over biodiversity conservation?. Bioscience [Online] 64:625-629. Available at: http://dx.doi.org/10.1093/biosci/biu079.

The growing prominence of climate change has led to concerns that other important environmental issues, such as biodiversity loss, are being overshadowed. We investigate this assertion by examining trends in biodiversity and climate change coverage within the scientific and newspaper press, as well as the relative distribution of funding through the World Bank and the National Science Foundation, since the late 1980s. Our indicators substantiate some of these fears. To prevent biodiversity from becoming a declining priority, conservationists need to analyze the discourse surrounding climate change and determine how it has become the predominant environmental topic. In addition, given the common drivers of biodiversity loss and climate change, we argue that win–win solutions must be sought wherever possible. Conservationists need to be proactive and take this opportunity to use the mounting interest in climate change as a flagship to leverage more support and action to prevent further biodiversity loss.

Gardner, C., Nicoll, M., Mbohoahy, T., Oleson, K., Ratsifandrihamanana, A., Ratsirarson, J., de Roland, L., Virah-Sawmy, M., Zafindrasilivonona, B. and Davies, Z. (2013). Protected areas for conservation and poverty alleviation: experiences from Madagascar. Journal of Applied Ecology [Online] 50:1289-1294. Available at: http://dx.doi.org/10.1111/1365-2664.12164.

Davies, Z., Dallimer, M., Edmondson, J., Leake, J. and Gaston, K. (2013). Identifying potential sources of variability between vegetation carbon storage estimates for urban areas. Environmental Pollution [Online] 183:133-142. Available at: http://dx.doi.org/10.1016/j.envpol.2013.06.005.

understudied ecosystems. Research into urban ecosystem service provision is still an emerging field, yet evidence is accumulating rapidly to suggest that the biological carbon stores in cities are more substantial than previously assumed. However, as more vegetation carbon densities are derived, substantial variability between these estimates is becoming apparent. Here, we review procedural differences evident in the literature, which may be drivers of variation in carbon storage assessments. Additionally,
we quantify the impact that some of these different approaches may have when extrapolating carbon figures derived from surveys up to a city-wide scale. To understand how/why carbon stocks vary within and between cities, researchers need to use more uniform methods to estimate stores and relate this quantitatively to standardised 'urbanisation' metrics, in order to facilitate comparisons.

Armsworth, P., Cantu-Salazar, L., Parnell, M., Booth, J., Stoneman, R. and Davies, Z. (2013). Opportunities for cost-sharing in conservation: variation in volunteering effort across protected areas. PLoS ONE [Online] 8:e39692. Available at: http://dx.doi.org/10.1371/journal.pone.0055395.g001.

Efforts to expand protected area networks are limited by the costs of managing protected sites. Volunteers who donate labor to help manage protected areas can help defray these costs. However, volunteers may be willing to donate more labor to some protected areas than others. Understanding variation in volunteering effort would enable conservation organizations to account for volunteer labor in their strategic planning. We examined variation in volunteering effort across 59 small protected areas managed by Yorkshire Wildlife Trust, a regional conservation nonprofit in the United Kingdom. Three surveys of volunteering effort reveal consistent patterns of variation across protected areas. Using the most detailed of these sources, a survey of site managers, we estimate that volunteers provided 3200 days of labor per year across the 59 sites with a total value exceeding that of paid staff time spent managing the sites. The median percentage by which volunteer labor supplements management costs on the sites was 36%. Volunteering effort and paid management costs are positively correlated, after controlling for the effect of site area. We examined how well a range of characteristics of the protected areas and surrounding communities explain variation in volunteering effort. Protected areas that are larger have been protected for longer and that are located near to denser conurbations experience greater volunteering effort. Together these factors explain 38% of the observed variation in volunteering effort across protected areas.

Edmondson, J., Davies, Z., McHugh, N., Gaston, K. and Leake, J. (2012). Organic carbon hidden in urban ecosystems. Scientific Reports [Online] 2:963. Available at: http://dx.doi.org/10.1038/srep00963.

Urbanization is widely presumed to degrade ecosystem services, but empirical evidence is now challenging these assumptions. We report the first city-wide organic carbon (OC) budget for vegetation and soils, including under impervious surfaces. Urban soil OC storage was significantly greater than in regional agricultural land at equivalent soil depths, however there was no significant difference in storage between soils sampled beneath urban greenspaces and impervious surfaces, at equivalent depths. For a typical U.K. city, total OC storage was 17.6 kg m2 across the entire urban area (assuming 0 kg m2 under 15% of land covered by buildings). The majority of OC (82%) was held in soils, with 13% found under impervious surfaces, and 18% stored in vegetation. We reveal that assumptions underpinning current national estimates of ecosystem OC stocks, as required by Kyoto Protocol signatories, are not robust and are likely to have seriously underestimated the contributions of urban areas.

Dallimer, M., Irvine, K., Skinner, A., Davies, Z., Armsworth, P., Rouquette, J., Maltby, L., Warren, P. and Gaston, K. (2012). Biodiversity and the feel-good factor: understanding associations between self-reported human well-being and species richness. BioScience [Online] 62:47-55. Available at: http://dx.doi.org/10.1525/bio.2012.62.1.9.

Over half of the world's human population lives in cities, and for many, urban greenspaces are the only places where they encounter biodiversity. This is of particular concern because there is growing evidence that human well-being is enhanced by exposure to nature. However, the specific qualities of greenspaces that offer the greatest benefits remain poorly understood. One possibility is that humans respond positively to increased levels of biodiversity. Here, we demonstrate the lack of a consistent relationship between actual plant, butterfly, and bird species richness and the psychological well-being of urban greenspace visitors. Instead, well-being shows a positive relationship with the richness that the greenspace users perceived to be present. One plausible explanation for this discrepancy, which we investigate, is that people generally have poor biodiversity-identification skills. The apparent importance of perceived species richness and the mismatch between reality and perception pose a serious challenge for aligning conservation and human well-being agendas.

Dallimer, M., Skinner, A., Davies, Z., Armsworth, P. and Gaston, K. (2012). Multiple habitat associations: the role of offsite habitat in determining onsite avian species density. Ecography [Online] 35:134-145. Available at: http://dx.doi.org/10.1111/j.1600-0587.2011.07040.x.

Many animal populations continue to decline despite occurring in protected areas or on sympathetically managed sites. Frequently, this is because a specific habitat patch may not fulfil all the niche requirements of a threatened species. For instance, species often move between, and make use of, multiple habitat types for breeding, roosting and feeding within the same landscape. These cross-habitat interactions present a challenge for conservation. Here we quantify how the habitat associations of individual species and assemblages occurring within two distinct but adjacent habitat types (moorland and farmland) determine a suite of density and richness indicators, using the bird community of the English uplands as a case study. There was a clear association between onsite avian density and richness and offsite habitat structure (e.g. vegetation height, percent cover of dominant plant species, land management practices). Although such effects are not universal across all species and assemblages, where present (for five farmland and three moorland indicators) the increase in explanatory power offered by including offsite habitat structure can be large. By constructing scenarios of possible changes to management practice on both moorland and farmland, we demonstrate a real conservation benefit can be obtained by altering management in offsite habitats. For example, reducing burning intensity on moorland can result in a five-fold increase in snipe Gallinago gallinago density on farmland, without an alteration in farmland habitat. For one species (Eurasian curlew Numenius arquata), we demonstrate the frequency with which birds move between and utilise farmland and moorland during the breeding season, and therefore the importance of both habitat types to maintaining population densities. The multiple habitat dependency phenomenon quantified here is common and not restricted to birds. The successful conservation of many threatened species will thus depend on coordinated cross-habitat management.

Davies, Z., Fuller, R., Dallimer, M., Loram, A. and Gaston, K. (2012). Household factors influencing participation in bird feeding activity: a national scale analysis. PLoS ONE [Online] 7:e39692. Available at: http://dx.doi.org/10.1371/journal.pone.0039692.t001.

Ameliorating pressures on the ecological condition of the wider landscape outside of protected areas is a key focus of conservation initiatives in the developed world. In highly urbanized nations, domestic gardens can play a significant role in maintaining biodiversity and facilitating human-wildlife interactions, which benefit personal and societal health and wellbeing.
The extent to which sociodemographic and socioeconomic factors are associated with engagement in wildlife
gardening activities remain largely unresolved. Using two household-level survey datasets gathered from across Britain, we
determine whether and how the socioeconomic background of a household influences participation in food provision for
wild birds, the most popular and widespread form of human-wildlife interaction. A majority of households feed birds (64%
across rural and urban areas in England, and 53% within five British study cities). House type, household size and the age of
the head of the household were all important predictors of bird feeding, whereas gross annual household income, the
occupation of the head of the household, and whether the house is owned or rented were not. In both surveys, the
prevalence of bird feeding rose as house type became more detached and as the age of the head of the household
increased. A clear, consistent pattern between households of varying size was less evident. When regularity of food
provision was examined in the study cities, just 29% of households provided food at least once a week. The proportion of
households regularly feeding birds was positively related to the age of the head of the household, but declined with gross
annual income. As concerns grow about the lack of engagement between people and the natural environment, such
findings are important if conservation organizations are successfully to promote public participation in wildlife gardening
specifically and environmentally beneficial behaviour in society more generally.

Armsworth, P., Fishburn, I., Davies, Z., Gilbert, J., Leaver, N. and Gaston, K. (2012). The size, concentration, and growth of biodiversity-conservation nonprofits. BioScience [Online] 62:271-281. Available at: http://dx.doi.org/10.1525/bio.2012.62.3.8.

Nonprofit organizations play a critical role in efforts to conserve biodiversity. Their success in this regard will be determined in part by how effectively individual nonprofits and the sector as a whole are structured. One of the most fundamental questions about an organization's structure is how large it should be, with the logical counterpart being how concentrated the whole sector should be. We review empirical patterns in the size, concentration, and growth of over 1700 biodiversity-conservation nonprofits registered for tax purposes in the United States within the context of relevant economic theory. Conservation-nonprofit sizes vary by six to seven orders of magnitude and are positively skewed. Larger nonprofits access more revenue streams and hold more of their assets in land and buildings than smaller or midsized nonprofits do. The size of conservation nonprofits varies with the ecological focus of the organization, but the growth rates of nonprofits do not.

Edmondson, J., Davies, Z., McCormack, S., Gaston, K. and Leake, J. (2011). Are soils in urban ecosystems compacted? A citywide analysis. Biology Letters [Online] 7:771-774. Available at: http://dx.doi.org/10.1098/rsbl.2011.0260.

Soil compaction adversely influences most terrestrial ecosystem services on which humans depend. This global problem, affecting over 68 million ha of agricultural land alone, is a major driver of soil erosion, increases flood frequency and reduces groundwater recharge. Agricultural soil compaction has been intensively studied, but there are no systematic studies investigating the extent of compaction in urban ecosystems, despite the repercussions for ecosystem function. Urban areas are the fastest growing land-use type globally, and are often assumed to have highly compacted soils with compromised functionality. Here, we use bulk density (BD) measurements, taken to 14 cm depth at a citywide scale, to compare the extent of surface soil compaction between different urban greenspace classes and agricultural soils. Urban soils had a wider BD range than agricultural soils, but were significantly less compacted, with 12 per cent lower mean BD to 7 cm depth. Urban soil BD was lowest under trees and shrubs and highest under herbaceous vegetation (e.g. lawns). BD values were similar to many semi-natural habitats, particularly those underlying woody vegetation. These results establish that, across a typical UK city, urban soils were in better physical condition than agricultural soils and can contribute to ecosystem service provision.

Dallimer, M., Tang, Z., Bibby, P., Brindley, P., Gaston, K. and Davies, Z. (2011). Temporal changes in greenspace in a highly urbanized region. Biology Letters [Online] 7:763-766. Available at: http://dx.doi.org/10.1098/rsbl.2011.0025.

The majority of the world's population nowlives in towns and cities, and urban areas are expanding faster than any other land-use type. In response to this phenomenon, two opposing arguments have emerged: whether cities should 'sprawl' into the wider countryside, or 'densify' through the development of existing urban greenspace. However, these greenspaces are increasingly recognized as being central to the amelioration of urban living conditions, supporting biodiversity conservation and ecosystem service provision. Taking the highly urbanized region of England as a case study, we use data from a variety of sources to investigate the impact of national level planning policy on temporal patterns in the extent of greenspace in cities. Between 1991 and 2006, greenspace showed a net increase in all but one of 13 cities. However, the majority of this gain occurred prior to 2001, and greenspace has subsequently declined in nine cities. Such a dramatic shift in land use coincides with policy reforms in 2000, which favoured densification. Here, we illustrate the dynamic and policy responsive nature of urban land use, thereby highlighting the need for a detailed investigation of the trade-offs associated with different mechanisms of urban densification to optimize and secure the diverse benefits associated with greenspaces.

Davies, Z., Edmondson, J., Heinemeyer, A., Leake, J. and Gaston, K. (2011). Mapping an urban ecosystem service: quantifying above-ground carbon storage at a city-wide scale. Journal of Applied Ecology [Online] 48:1125-1134. Available at: http://dx.doi.org/10.1111/j.1365-2664.2011.02021.x.

1. Despite urbanization being a major driver of land-use change globally, there have been few attempts to quantify and map ecosystem service provision at a city-wide scale. One service that is an increasingly important feature of climate change mitigation policies, and with other potential benefits, is biological carbon storage.

2. We examine the quantities and spatial patterns of above-ground carbon stored in a typical British city, Leicester, by surveying vegetation across the entire urban area. We also consider how carbon density differs in domestic gardens, indicative of bottom-up management of private green spaces by householders, and public land, representing top-down landscape policies by local authorities. Finally, we compare a national ecosystem service map with the estimated quantity and distribution of above-ground carbon within our study city.

3. An estimated 231 521 tonnes of carbon is stored within the above-ground vegetation of Leicester, equating to 3.16 kg C m(-2) of urban area, with 97.3% of this carbon pool being associated with trees rather than herbaceous and woody vegetation.

4. Domestic gardens store just 0.76 kg C m(-2), which is not significantly different from herbaceous vegetation landcover (0.14 kg C m(-2)). The greatest above-ground carbon density is 28.86 kg C m(-2), which is associated with areas of tree cover on publicly owned/managed sites.

5. Current national estimates of this ecosystem service undervalue Leicester's contribution by an order of magnitude.

6. Synthesis and applications. The UK government has recently set a target of an 80% reduction in greenhouse gas emissions, from 1990 levels, by 2050. Local authorities are central to national efforts to cut carbon emissions, although the reductions required at city-wide scales are yet to be set. This has led to a need for reliable data to help establish and underpin realistic carbon emission targets and reduction trajectories, along with acceptable and robust policies for meeting these goals. Here, we illustrate the potential benefits of accounting for, mapping and appropriately managing above-ground vegetation carbon stores, even within a typical densely urbanized European city.

Armsworth, P., Cantu-Salazar, L., Parnell, M., Davies, Z. and Stoneman, R. (2011). Management costs for small protected areas and economies of scale in habitat conservation. Biological Conservation [Online] 144:423-429. Available at: http://dx.doi.org/10.1016/j.biocon.2010.09.026.

Protected area management must be resourced adequately to achieve its conservation objectives. The variability in management costs across candidate sites for protection therefore should inform conservation planning. For example, when considering whether to accept a donation of a property, a conservation organisation must determine whether an adequate endowment is available to fund future management activities. We examine variation in management costs across 78 small protected areas in the UK that are
managed by a conservation NGO, the Yorkshire Wildlife Trust. Management costs exceed acquisition costs when funded on an endowment basis and are not correlated with acquisition costs or with proxy measures for conservation costs commonly relied upon in conservation planning studies. A combination of geographic, ecological and socioeconomic characteristics of sites explains 50% of the variation in management costs. Site area is the most important determinant of management costs, which demonstrate
economies of scale; implementing conservation management on an additional hectare adjacent to a larger protected area would incur a lower cost than doing the same adjacent to a smaller site. In evidencing this effect of site area, we avoid problems of spurious correlation that confound previous studies. Protected areas that encompass a greater richness of priority habitats for conservation also require more expensive management. Conservation organisations may have little option but to create small protected areas to conserve biodiversity in highly fragmented landscapes, but the decision to do so should take account of the greater cost burden that small protected areas incur.

Davies, Z. and Armsworth, P. (2010). Making an impact: The influence of policies to reduce emissions from aviation on the business travel patterns of individual corporations. Energy Policy [Online] 38:7634-7638. Available at: http://dx.doi.org/10.1016/j.enpol.2010.09.007.

The contribution of aviation to global carbon dioxide (CO2) emissions is projected to triple by 2050. As nations strive to meet CO2 reduction targets, policy interventions to manage the growth of emissions arising from air travel are likely. Here, we investigate the potential influence of aviation emissions reduction policies on the business travel patterns of individual corporations. Using travel data from six UK-based companies, we find that increased ticket prices can deliver substantial emissions cuts, particularly on premium class flights, and may provide strong financial incentives to seek modal and/or technological alternatives to flying. We also find that corporations from different business sectors vary in their responsiveness to arange of policy options. Finally, we examine questionnaire data to determine whether companies more broadly are going beyond compliance to mitigate their environmental impact by managing travel-related emissions voluntarily. Although many corporations are measuring and reporting emissions, only a limited number are willing to implement in-house reduction policies prior to regulation.

Davies, Z., Kareiva, P. and Armsworth, P. (2010). Temporal patterns in the size of conservation land transactions. Conservation Letters [Online] 3:29-37. Available at: http://dx.doi.org/10.1111/j.1755-263X.2009.00091.x.

The full or partial acquisition of land remains a predominant focus of terrestrial conservation strategies. Non-governmental organizations play an important role in habitat protection, yet few studies investigate their contribution to conservation investment. Here we examine temporal trends in the size of land transactions made by the world's largest land trust, The Nature Conservancy (TNC). We consider three dimensions of deal size (area, upfront cost, and relative cost per hectare) for two commonly used conservation approaches (fee simple acquisitions and conservation easements). Mean area of protected land parcels has been robust to the growing subdivision of properties for sale. Variation in the area and cost of transactions ranged between six and eight orders of magnitude, and increased through time as TNC undertook occasional large deals once established. Conservation planning approaches need to better account for the variation in deal sizes, and how this may change in response to dynamic budgets and priorities.
Book section
Davies, Z., Dallimer, M., Fisher, J. and Fuller, R. (2019). Biodiversity and Health: Implications for Conservation. In: Biodiversity and Health in the Face of Climate Change. Switzerland: Springer Cham, pp. 283-294. Available at: https://doi.org/10.1007/978-3-030-02318-8.

The human health and well-being benefits of contact with nature are becoming increasingly recognised and well understood, yet the implications of
nature experiences for biodiversity conservation are far less clear. Theoretically, there are two plausible pathways that could lead to positive conservation outcomes. The first is a direct win-win scenario where biodiverse areas of high conservation value are also disproportionately beneficial to human health and well-being, meaning that the two sets of objectives can be simultaneously and directly achieved, as long as such green spaces are safeguarded appropriately. The second is that experiencing nature can stimulate people's interest in biodiversity, concern for its fate, and willingness to take action to protect it, therefore generating conservation gains indirectly. To date, the two pathways have rarely been distinguished and scarcely studied. Here we consider how they may potentially operate in practice, while acknowledging that the mechanisms by which biodiversity might underpin human
health and well-being benefits are still being determined.

Fuller, R., Irvine, K., Davies, Z., Armsworth, P. and Gaston, K. (2013). Interactions between people and birds in urban landscapes. In: Urban Bird Ecology and Conservation. Studies in Avian Biology 45. Berkeley: University of California Press, pp. 249-266. Available at: http://dx.doi.org/10.1525/california/9780520273092.001.0001.

A large body of work over the past few decades has revealed the manifestly dramatic impacts of urbanization on species' distributions and ecologies, many of which result from gross changes in land use and configuration. Less well understood are the rather more direct interactions between people and biodiversity in the urban
arena. While there is a general concern that urbanization impoverishes human contact with nature, daily interaction with biodiversity in urban greenspaces and the widespread provision of food and nesting resources for wildlife form a part of many city-dwellers' experience. Using data from the UK, we show that supplementary resource provision aimed explicitly at enhancing avian populations can result in high levels of additional foraging and nesting opportunities, particularly in urban areas. However, our data also indicate that levels of such resource provision are strongly positively correlated with human population density at a regional scale, and within a large city. The proportion of households participating in bird feeding depends on social and economic features of the human population, suggesting that strong covariation between human and ecological communities will result. Indeed, we demonstrate that the abundances of some urban-adapted bird species are positively related to the density of feeding stations across the urban landscape, although such relationships were not apparent for other species that commonly use garden feeding stations. It has been suggested that interactions with nature, such as feeding birds, could have beneficial consequences for human health. A better understanding of this potential feedback is required.
Conference or workshop item
Seitanidi, M., Davies, Z., St. John, F. and Steadman, J. (2014). Conservation partnerships & beyond. In: Kent Business School Sustainability Forum.
Monograph
Bennett, T., Davies, Z., Hodgson, S., Pett, T. and Witts, T. (2016). A Needs Assessment Relating to the Provision of Natural Greenspace in Areas With Low Levels of Physical Activity: A Report for the Kent Nature Partnership. Nature Values.
Thesis
Steadman, J. (2016). Understanding "partnerships for Conservation gain": How Do Government Agencies, Non-Governmental Organisations, Private Landowners and the Corporate Sector Co-Operate to Deliver Effective Natural Resource Management?.

With biodiversity loss and ecosystem degradation ongoing, the conservationists' toolkit needs to be augmented by innovative and sometimes bold solutions. It is already apparent that the scale of the problem exceeds the capabilities of any one organisation working in isolation. However, collaboration between stakeholder groups may have the potential to enhance conservation outcomes. Cross-sector collaborations, such as those between non-governmental organisations (NGOs) and corporations, are proliferating in conservation. However, little is known about their efficacy and subsequent impact on the wider natural environment, with many assumptions based on anecdotal rather than empirical evidence. This thesis aims to fulfil an important and substantial knowledge gap by using data-driven approaches to understand partnerships in conservation from the perspective of conservation NGOs. Firstly, I assess the types and prevalence of partnerships between conservation NGOs and corporations and find a diverse range of projects are occurring. For example, financial donations are a frequent form of NGO-corporate interaction, but other collaborative activities such as terrestrial ecosystem restoration and educational activities, are regularly reported. Secondly, I evaluate an NGO-led collaborative network to understand what motivates organisations to initiate a membership committing them to voluntary environmental measures that go beyond regulatory compliance. Results suggest that the majority of members join to fulfil strategic objectives such as reputation protection, rather than for altruistic reasons. Furthermore, participants with stronger sustainability credentials occupy the most influential positions within the network, meaning that they are strongly positioned to receive and disseminate information. Lastly, I use social network analysis to explore how a conservation NGO delivers its landscape-scale conservation projects by acquiring key resources from multiple partners. Results indicate that partners providing land-based support are well connected with one another, meaning that landscape-scale conservation activities can be coordinated more easily. Furthermore, the in-kind support network, primarily comprising NGOs, displays the greatest innovative capacity. The research presented in this thesis highlights that cross-sector partnerships have a central role to play in bridging the interests of different stakeholder groups, and reflect the inclusive vision of conservation we should all be striving to create.

Gálvez, N. (2015). The Nine Lives of a Threatened Felid in a Human-Dominated Landscape: Assessing Population Decline Drivers of the guiña (Leopardus Guigna).

The world's human population and an expanding agricultural frontier are exerting increasing pressure on the Earth's systems that sustain life resulting in unprecedented levels of biodiversity loss. Carnivores, which play a key role in ecosystem function and integrity, are also particularly threatened by habitat loss and killing by humans in response to livestock predation. At the same time carnivores, particularly felids show a paucity of studies that suggests population assessments and long-term monitoring is an urgent matter. This thesis looks the how habitat loss, fragmentation and human persecution affects predators in an agricultural landscape with particular focus on a species of conservation concern: the small felid guiña (Leopardus guigna) considered vulnerable with a declining population trend. A cost-effective survey framework was developed, which shows existence of trade-offs for researchers and managers to improve population assessments. The drivers of decline of the guiña are assessed with an extensive camera-trap data set showing that the guiña can tolerate a high degree of habitat loss in agricultural land but requires the existence of large farms and high number of forest patches. Retribution killing does not seem to be a significant extinction driver, although there is uncertainty regarding the impact on the population. However, killing behaviour by farmers is predicted by encounters suggesting that poultry management is an effective mitigation measure. Predator specific predictors of killing by farmers were observed but a commonality to all is that knowledge of legal protection does not explain killing suggesting other measures must be taken. Integrating ecological and social knowledge allows us to tease apart the relative importance of different potential extinction pressures effectively and make informed recommendations as to where future conservation efforts should be prioritised.

Gardner, C. (2014). Reconciling Conservation and Development in Madagascar's Rapidly-Expanding Protected Area System.

The creation and management of protected areas is our principal approach to conserving biodiversity worldwide. Management and governance models for these diverse institutions have become more pluralistic in recent decades, moving away from the traditional exclusionary protected area model that has proliferated historically. Indeed, most new protected areas are being established for 'multiple-use' and, therefore, permit a range of human livelihood activities to occur within their boundaries. However, we know little about how such sites can be effectively managed.

In this thesis, I use an interdisciplinary mixed-methods approach to investigate the implementation of new multiple-use protected areas in Madagascar. Madagascar is a global conservation priority characterised by high levels of endemism, and has a largely forest-dependent biota. Since most of the human population is rural and dependent on natural resources for subsistence and income to differing extents, the expanded protected area system is managed for both conservation and socioeconomic goals (poverty alleviation and development). However, these objectives may be conflicting since human resource use can be a significant driver of biodiversity loss. I begin by examining trends in new protected area establishment at the nationwide-level to generate insights into protected area categorisation, and the role of natural resources and protected areas in poverty alleviation. I then consider the impacts of forest use on biodiversity, through a literature review and empirical study of bird and reptile communities across a degradation gradient. The findings indicate that habitat change arising from forest use may impact the high-value, endemic component of the fauna most negatively. In addition, I develop a simple index to enumerate the conservation value of different species. This is then used to determine how degradation influences the conservation value of exploited habitats, as well as assessing if the index is a suitable tool that can be used to prioritise conservation investment across a portfolio of sites. Finally, I seek to understand the drivers of natural resource use by rural communities within the Ranobe PK32 protected area, and discover that both bushmeat hunting and charcoal production are fallback activities or supplements to other livelihoods.

The evidence collated in the thesis, derived from both ecological and social perspectives, suggests that managing new protected areas in Madagascar for conservation and development is overambitious, and that, at least in forest areas, management cannot be optimised towards both goals simultaneously.
Forthcoming
White, R., Strubbe, D., Dallimer, M., Davies, Z., Davis, A., Edelaar, P., Groombridge, J., Jackson, H., Menchetti, M., Mori, E., Nikolov, B., Pârâu, L., Pečnikar, Ž, Pett, T., Reino, L., Tollington, S., Turbé, A. and Shwartz, A. (2019). Assessing the ecological and societal impacts of alien parrots in Europe using a transparent and inclusive evidence-mapping scheme. NeoBiota.

Globally, the number of invasive alien species (IAS) continues to increase, and management and policy responses typically need to be adopted before conclusive empirical evidence on their environmental and socioeconomic impacts are available. Consequently, numerous protocols exist for assessing IAS impacts, and differ considerably in which evidence they include. However, inclusive strategies for building a transparent evidence base underlying IAS impact assessments are lacking, potentially affecting our ability to reliably identify priority IAS. Using alien parrots in Europe as a case study, here we apply an evidence-mapping scheme to classify impact evidence and evaluate the consequences of accepting different subsets of available evidence on impact assessment outcomes. We collected environmental and socioeconomic impact data in multiple languages using a "wiki-review" process, comprising a systematic evidence search and an online editing and consultation phase. Evidence was classified by parrot species, impact category (e.g. infrastructure), geographical area (e.g. native range), source type (e.g. peer-review), study design (e.g. experimental), and impact direction (deleterious, beneficial and no impact). Our comprehensive database comprised 386 impact entries from 233 sources. Most evidence was anecdotal (50%). 42% of entries reported damage to agriculture (mainly in native ranges), while within Europe most entries concerned interspecific competition (39%). We demonstrate that the types of evidence included in assessments can strongly influence impact severity scores. For example, including evidence from the native range or anecdotal evidence resulted in an overall switch from minimal-moderate to moderate-major overall impact scores. We advise using such an evidence-mapping approach to create an inclusive and updatable database as the foundation for more transparent IAS impact assessments. When openly shared, such evidence-mapping can help better inform IAS research, management and policy.
Last updated