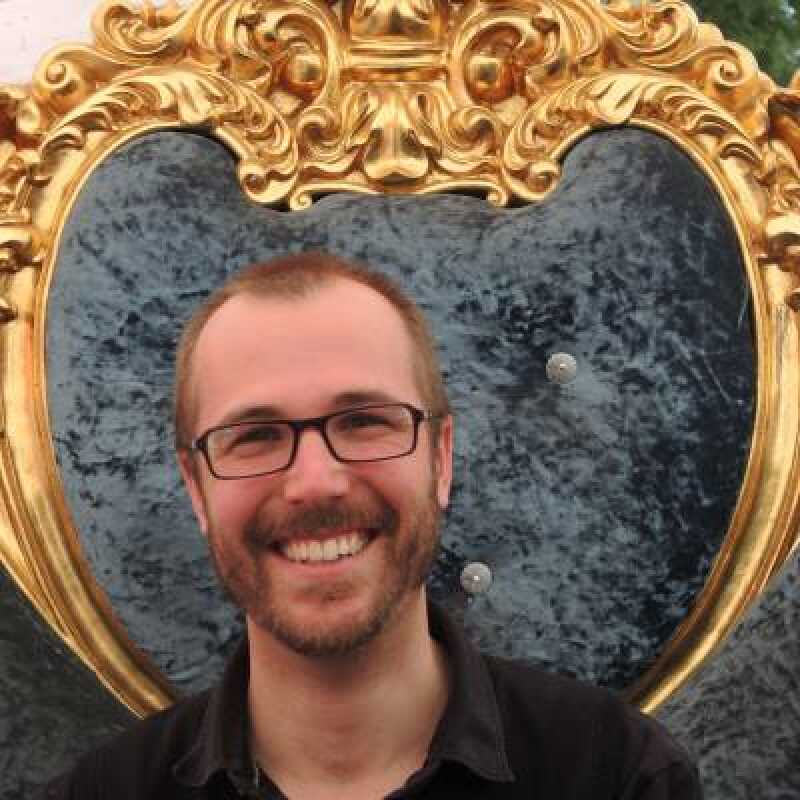 Dr Geoffrey Smith
Marie Skłodowska-Curie Postdoctoral Research Fellow
About
Dr. Geoff Smith is a zooarchaeologist interested in the evolution of hominin subsistence behaviour. His research focus is on the analysis of animal remains from Palaeolithic sites to investigate taphonomy, site formation and hominin behaviour. He completed his PhD in Palaeolithic Zooarchaeology at the Institute of Archaeology, University College London (2010). He has worked at major centres of Palaeolithic research in Europe (Monrepos Archaeological Research Centre, 2012-2015) and the USA (University of California, Davis, 2016-2017). His research has analysed bone material from sites of various ages including the earliest sites in Europe (Boxgrove, UK), key Neanderthal localities (La Cotte de St Brelade, UK; Neumark-Nord 2, Germany) and sites with evidence for early hominin occupation of the high Tibetan Plateau (Jiangjunfu 01, China).

From 2017-2022 he was a post-doctoral scientist at the Max Planck Institute for Evolutionary Anthropology, Leipzig (Germany) studying subsistence behaviour across the Middle to Upper Palaeolithic transition in Europe. He instigated up to date, quantitative palaeontological and zooarchaeological analyses of bone remains from modern, well contextualised excavations at key sites such as Bacho Kiro Cave (Bulgaria) and Ranis (Germany).

Alongside these analyses he has initiated the closer integration of zooarchaeological data with other biomolecular datasets including proteomics, stable isotopes and ancient DNA. These have produced novel insights into both human subsistence behaviour and the climatic and environmental context of their site occupation at various sites across the Middle to Upper Palaeolithic transition including Bacho Kiro Cave and Fumane Cave (Italy).

He joined the School of Anthropology and Conservation in February 2022 as a Marie Skłodowska-Curie postdoctoral fellow to work on his project entitled 'Contrasting Neanderthal and modern human subsistence practices across Europe 50,000-40,000 years ago: an interdisciplinary approach to micro-scale taphonomy and BACterial bioerosion on BONE. (BACBONE)'. BACBONE focuses on the small bone fraction, now identifiable through Zooarchaeology by Mass Spectrometry (ZooMS), with the microscopic study of alterations to bone inner structures (histotaphonomy). This approach will provide unique insights into patterns of carcass deposition and processing at Palaeolithic sites combining advances in biomolecular methods and mico-CT scanning with traditional zooarchaeology and hard tissue histology.  
Research interests
Geoff is interested in researching zooarchaeology and palaeolithic archaeology.
Supervision
Dr Smith can offer supervision BSc and MSc students within his field of study (zooarchaeology, taphonomy), with particular focus on site formation and human behaviour on archaeological sites and using controlled experiments combined with high and low powered imaging to assess the effect of specific taphonomic variables on bone preservation and structure.

Current PhD students:
Virginie Sinet-Mathiot (Max Planck Institute for Evolutionary Anthropology, Leipzig). PhD Topic: Integrating palaeoproteomics into the zooarchaeological analysis of Palaeolithic bone assemblages. Co-supervisor with Frido Welker (University of Copenhagen); Jean-Jacques Hublin (Collége de France)

Pauline Raymond (Collége de France, Paris). PhD Topic: Combining palaeoproteomics, zooachaeology and taphonomy at Palaeolithic sites. Co-supervisor with Karen Ruebens (Collége de France); Jean-Jacques Hublin (Collége de France).
Last updated