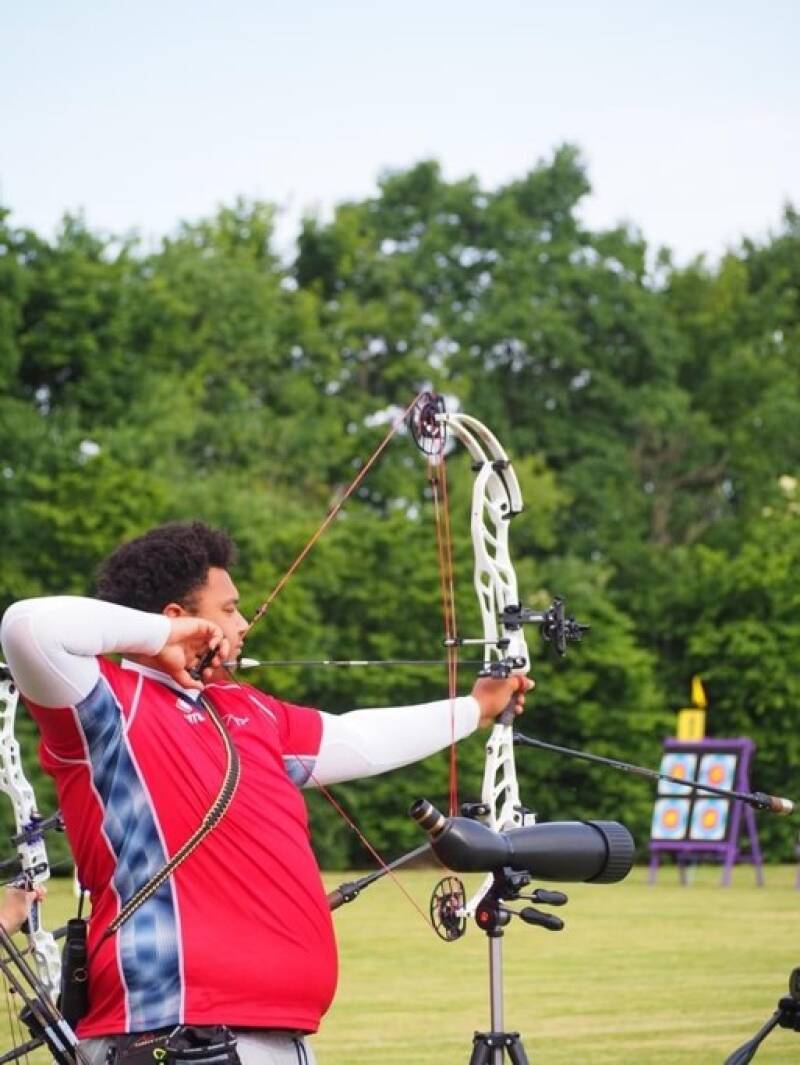 Ajay Scott
Sport: Archery
Academic course: Sports Therapy and Rehabilitation
Hometown: Whitstable, UK
Best sporting achievement/personal best: My best sporting achievement so far would be winning a bronze medal at the European Youth Cup in Bucharest, Romania 2021.
2022/23 goals in sport: One of my goals for the coming year is to medal in the Archery GB National Tour stage and hopefully qualify for the finals.
Why did you apply to study at Kent (new students) or what is your favourite thing about Kent Uni (returning students)? I wanted to study at Kent because I have heard really good things through former teachers and peers and seeing the facilities that are on offer is.
What are you looking forward to experiencing most on the Scheme this year? I am really looking forward to competing in the BUCS competitions.