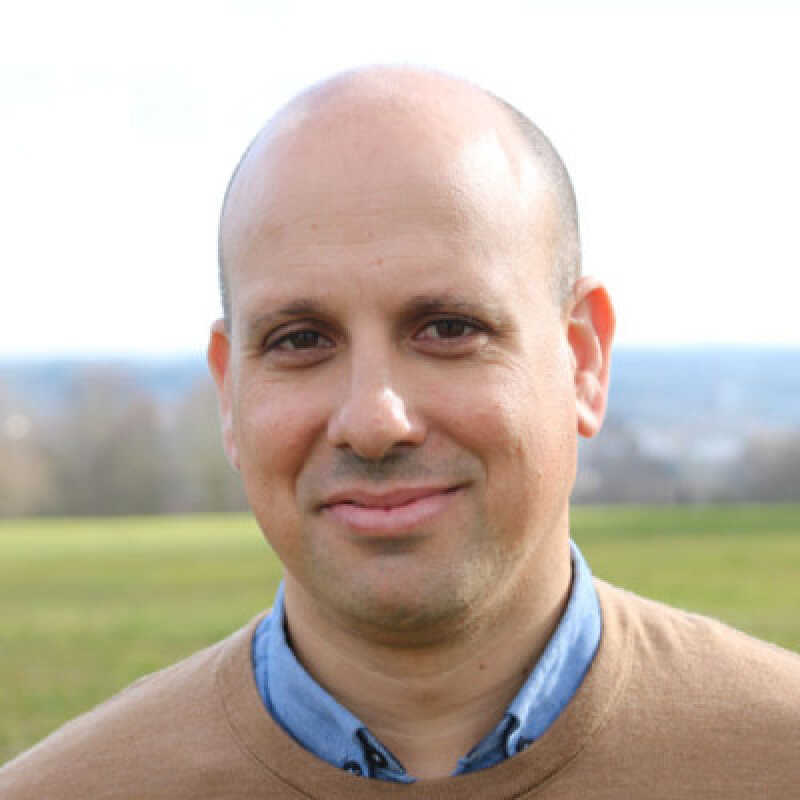 Dr Jonathan Rock Rokem
Senior Lecturer in Human Geography:
Course Convenyor, Human Geography (BSc) & Environmental Social Sciences (BA):
Co-Director, Kent's Interdisciplinary Centre for Spatial Studies (KISS)
About
Dr Jonathan Rock Rokem is a human geographer with research interests in political geography, urban studies and environmental science. He has particular specialism in social and spatial analysis, interdisciplinary methods, with a specific interest in climate change adaptation and mitigation research bridging physical and human geography.

Dr Rock Rokem's work is inspired by over a decade of researching ethnic minorities in contested cities. His overarching research agenda is committed to conceptualising a socio-spatial ontology that brings a new comparative perspective to human geography, urban studies and climate science. He also investigates the deferential role of transport and mobility infrastructures as tools to govern social life in highly uneven and unequal settings.

Dr Rock Rokem publishes in international, peer-reviewed, multi-disciplinary scientific journals within the disciplines of geography and urban studies, such as Political Geography, International Journal of Urban and Regional Research, CITY and Urban Studies. 

Prior to joining the School in 2019, Jonathan taught at the Department of Geography, University College London (UCL) and held a Marie Curie Research Fellowship at the Bartlett School of Architecture, Space Syntax Laboratory, UCL. 

Previous to this, Dr Rock Rokem held a Visiting Postdoctoral Research Fellowship at the Department of Human Geography, Lund University, Sweden. His PhD was awarded in 2015 from the Department of Politics and Government at Ben Gurion University, Israel. Jonathan also holds a Master's degree in Human Geography from the Department of Geography at the London School of Economics and Political Science.
Research interests
Dr Rock Rokem's research addresses:
(i) Environmental inequalities
(ii) Geopolitics and international migration
(iii) Urban mobility and diversity
(iv) Cities and climate science      



Jonathan's overarching research objectives are threefold: firstly, from a theoretical perspective to advance the cross-disciplinary field of urban geopolitics, bringing geopolitics into the mainstream of human geography and urban studies; secondly, to construct a multidisciplinary comparative research method to re-frame urban inequality and segregation as a dynamic and mobile process; and, thirdly, to create new modelling tools to enhance local communities' and municipalities adaption and mitigation strategies. 

 


Dr Rock Rokem's research has informed public policy decision-making and contributed to novel spatial and social approaches in the development of public transport infrastructures and climate adaption and mitigation strategies in Europe and the Middle East. 

Current research projects

PI -  MAPURBAN: 'Migrant Mobility and Access to Public Urban Resources' (2021-22) University of Kent, UK, Funded by JPI Urban Europe, Urban Migration Call  (European Commission Horizon 2020 & ESRC, UK) - €277,000.

MAPURBAN utilises interdisciplinary multinational research findings informing policy strategies towards urban migration, re-framing immigrant integration as a multi-scalar (national, urban and local) process that contributes to sustainable urban development. The project comprises a team of leading academics and a range of municipal and civil-society partners from the UK, Germany and Sweden.

For further details see: https://jpi-urbaneurope.eu/project/mapurban/

Completed projects

PI - Contested Urbanism (2015-17) Marie Skłodowska-Curie Fellowship, University College London, UK, funded by European Commission, Horizon 2020, - €195,000.

PI - Contested Spaces in Swedish Cities (2013-14) EMAIL II Research Fellowship, Lund University, Sweden - funded by Erasmus Mundus EU Programme €18,000.

PI - Contrasting Jerusalem (2012-2013) Bettencourt Schueller and French Research Center Jerusalem Research Grant (CRFJ-CNRS), France - €12,000.
Teaching
Dr Rock Rokem has extensive teaching experience of both undergraduate and postgraduate modules including development, mentoring and assessment. Jonathan teaches on the Human Geography BSc and BA Environmental Social Sciences; and convenes the following modules:
He also contributes to several other modules across the School.
Supervision
Dr Rock Rokem is interested in supervising PhD students in the fields of human, urban, environmental and political geography and climate science, with a specific interest in contested space, migration, mobility, inequality, from an environmental perspective and a particular focus on cities in the Middle East and Europe.
Professional
Dr Rock Rokem is available to provide in-depth analysis and discussion of topics related to urban inequality, urban migration and global environmental inequalities, with specific expertise in the Middle East and Europe, particularly Sweden and Israel-Palestine where he has conducted extensive fieldwork.
Last updated