Abdulrazak Gurnah - Nobel Laureate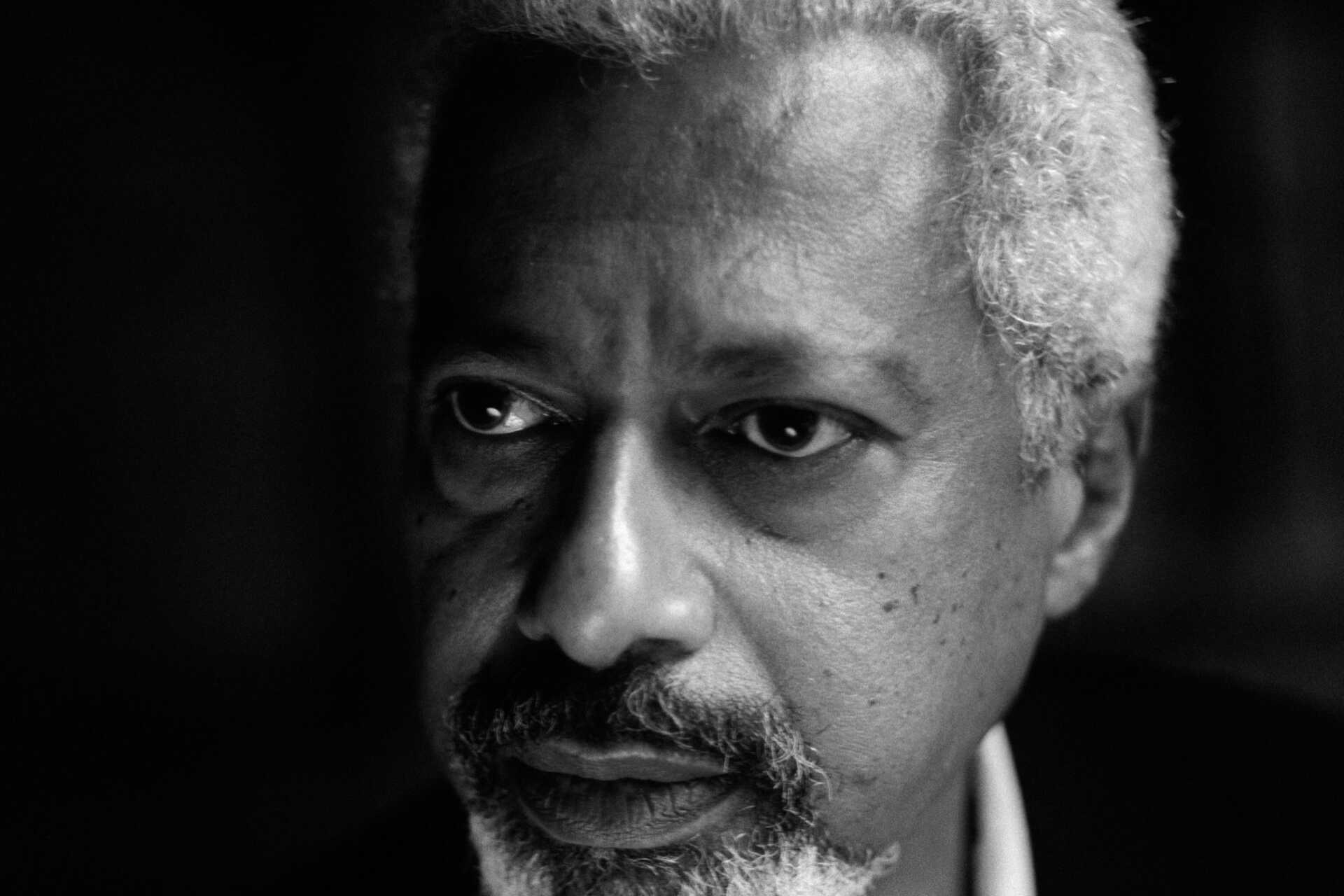 Abdulrazak Gurnah
We are delighted that our alumnus and Emeritus Professor Abdulrazak Gurnah has won the Nobel Prize in Literature 2021. Join all of us at Kent in celebrating this remarkable achievement.
The Nobel Committee awarded this year's Prize to Professor Gurnah for 'his uncompromising and compassionate penetration of the effects of colonialism and the fate of the refugee in the gulf between cultures and continents.'
His stories, some of which were first drafted in our very own Templeman Library, have touched millions worldwide and shine a light on human experiences that are so often ignored.
Listen to this Nobel Prize Conversations podcast where Abdulrazak Gurnah talks about fleeing his native Zanzibar as a teenager, and offers insights into his writing.
Right: Abdulrazak Gurnah receives his Nobel Prize in Literature diploma and medal. Presented by Ambassador Mikaela Kumlin Granit on Monday 6 December.
On display
Following the award of the 2021 Nobel Prize for Literature to Emeritus Professor Abdulrazak Gurnah we have great pleasure in celebrating this wonderful achievement with a display of his works in the Templeman Library Welcome Hall.
Running from 10 February until 15 April, you can take your own journey to 'Paradise' and explore his stories of love and war, politics and history: in short, of human nature and the human heart in its infinite complexity.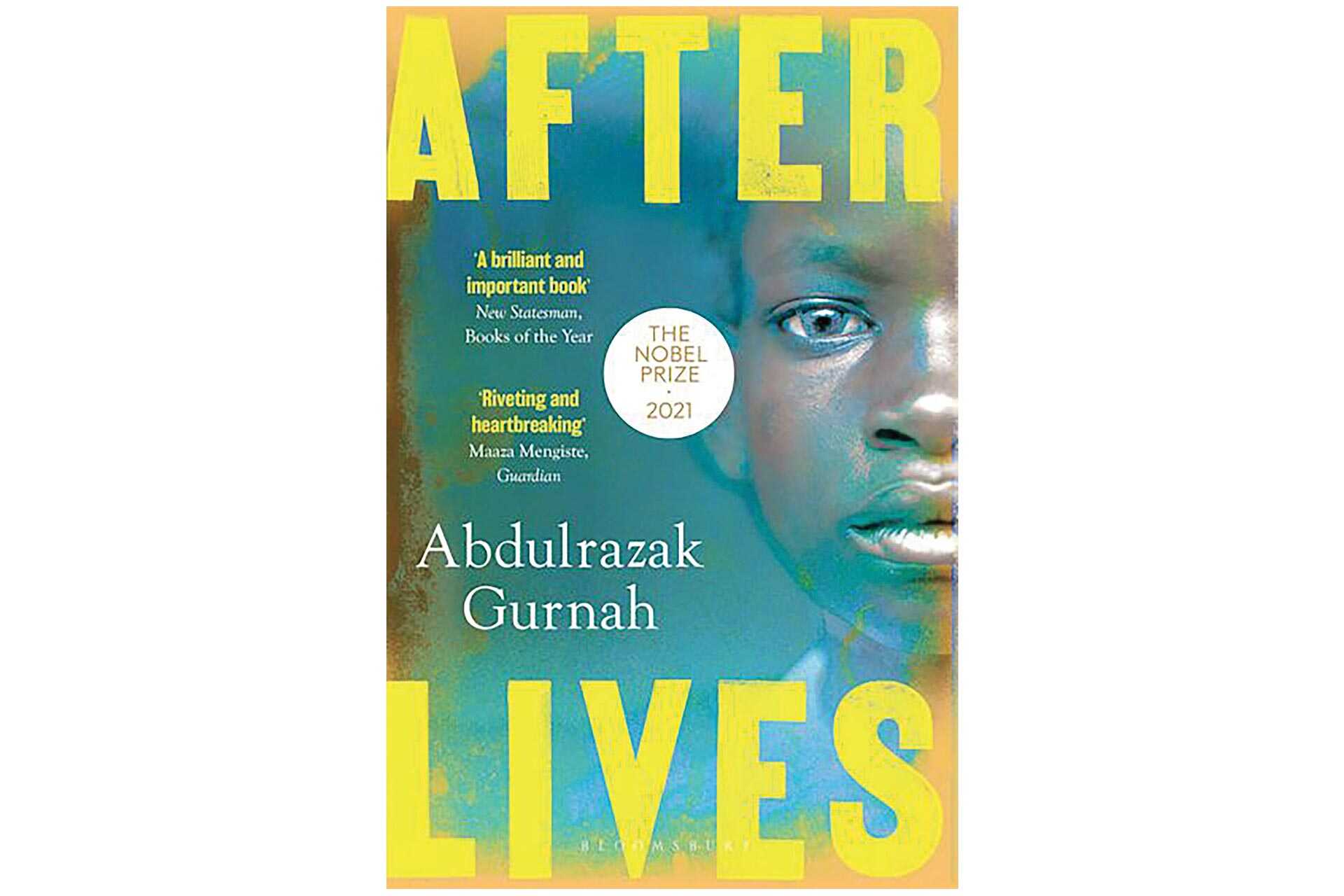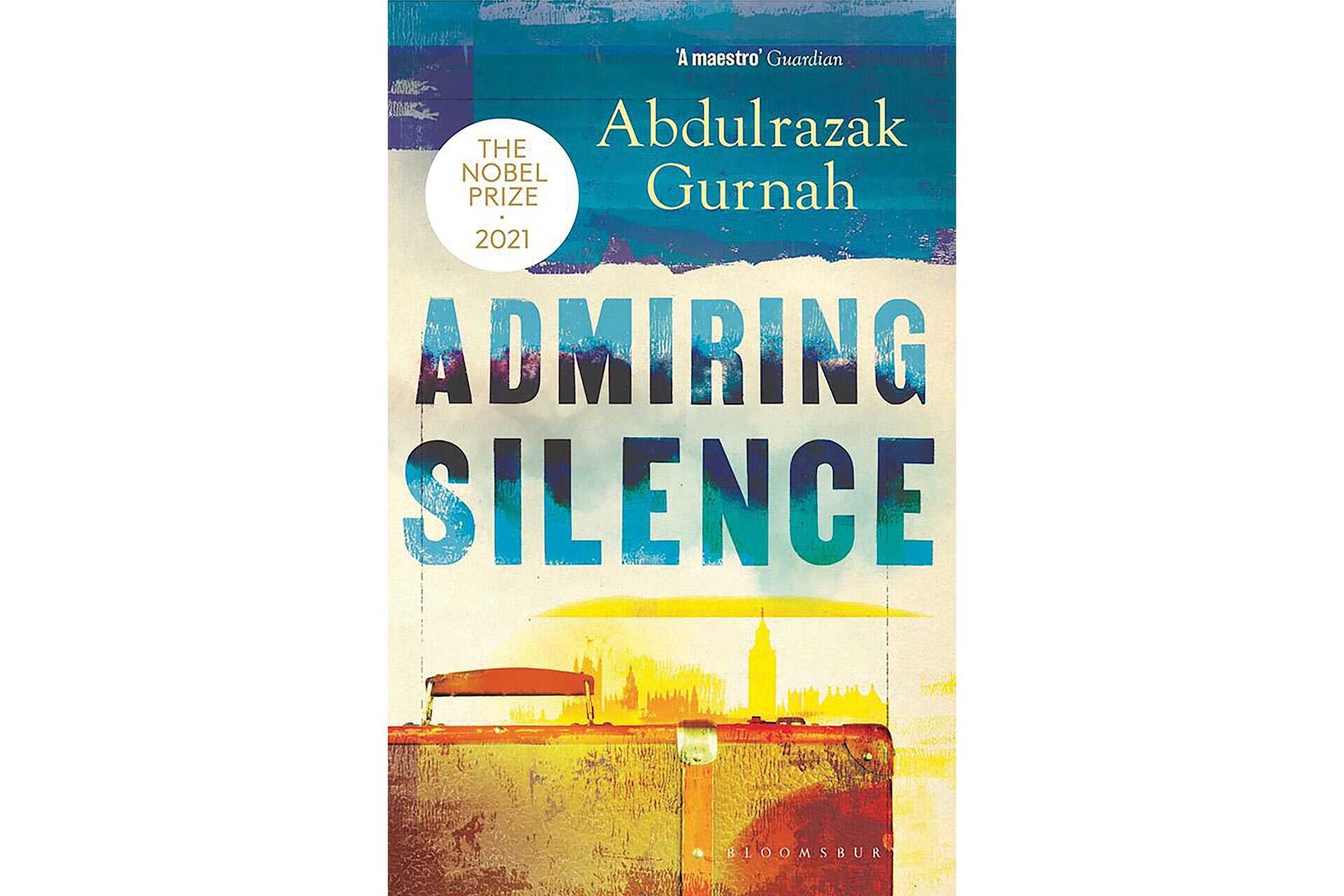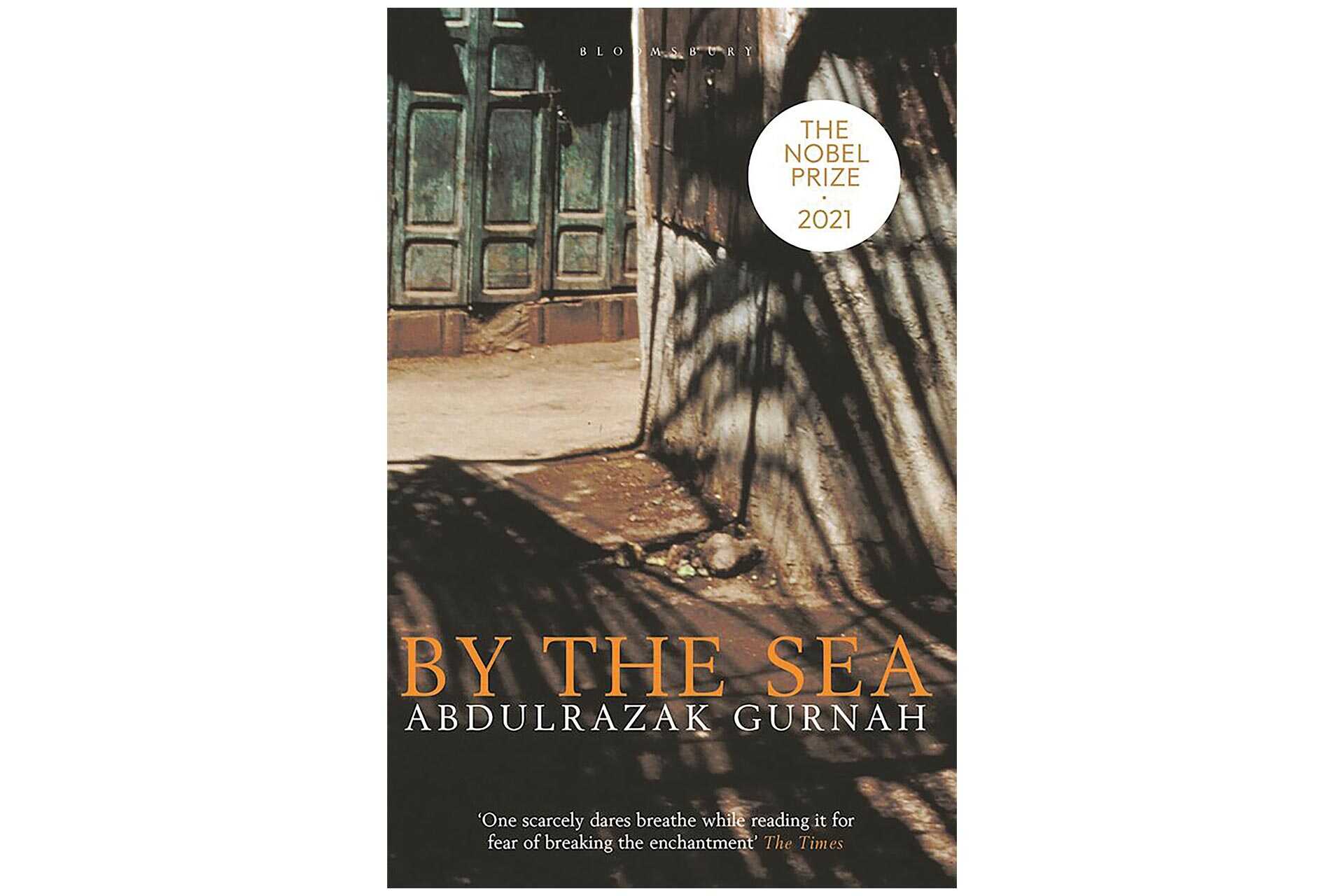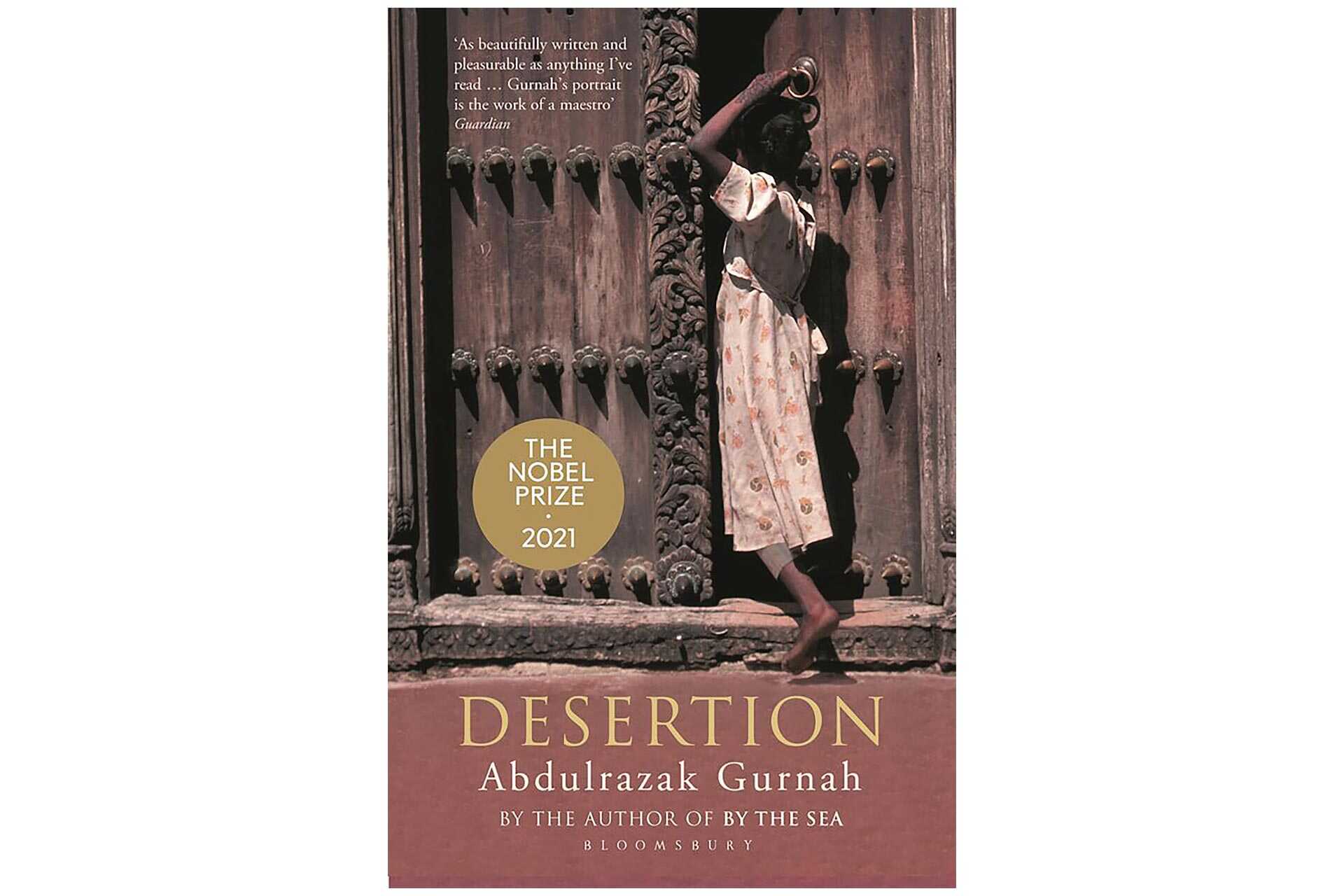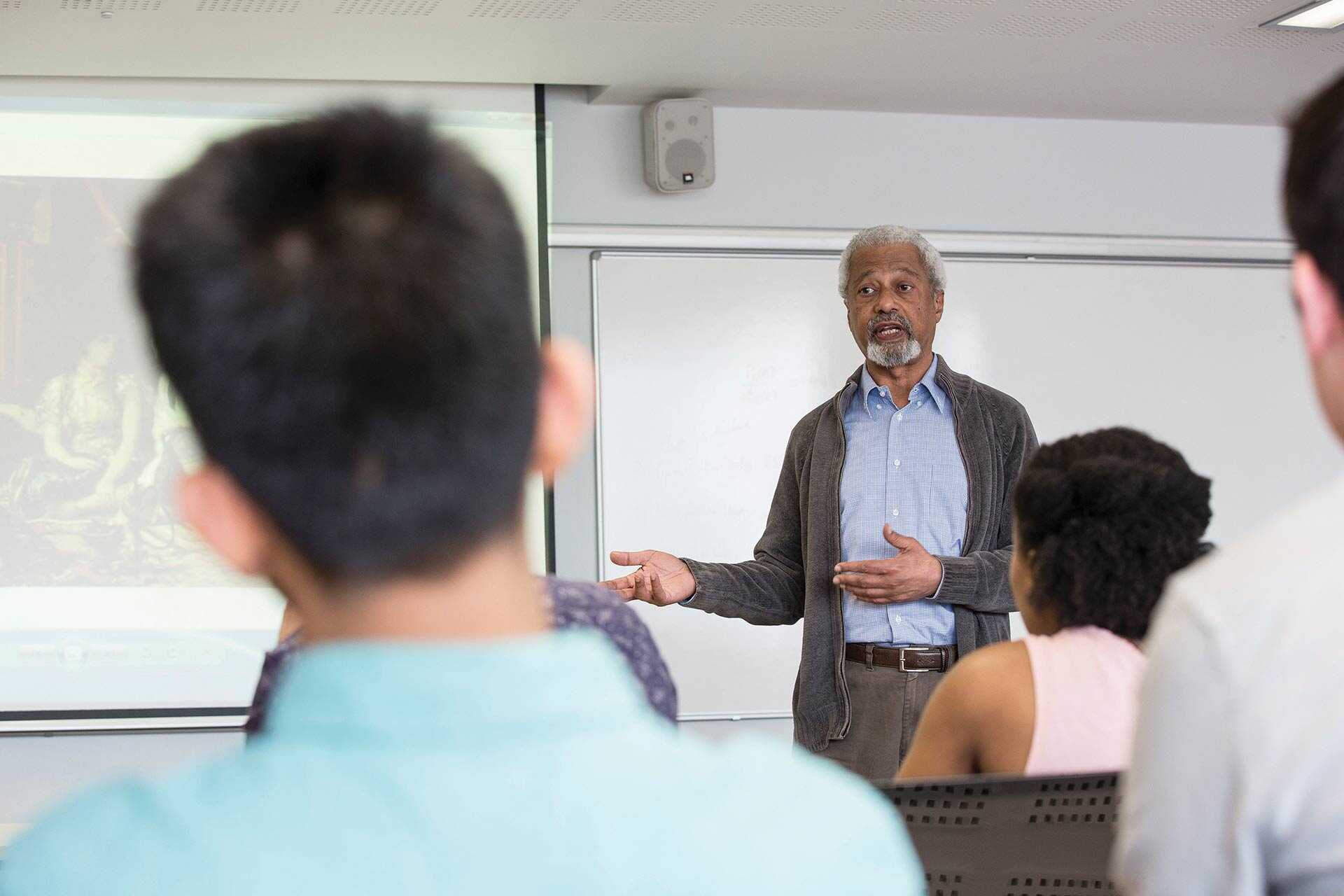 A unique voice
Professor Abdulrazak Gurnah was born in 1948 in Tanzania. He is the author of the ten highly acclaimed novels including Memory of Departure, Pilgrim's Way, Dottie and Paradise, which was shortlisted for the 1994 Man Booker Prize. The theme of the refugee's disruption runs throughout his work, reflecting his own cross-continental journey.
Until his recent retirement, he was professor of English and postcolonial literatures at Kent's School of English, having completed his PHD here in 1982.
Continue reading to discover what his students and fellow staff have said about his colossal impact.
Abdulrazak's success has attracted interest from around the globe, including the Guardian, New Yorker, The Times, Africa News, Reuters and the Wall Street Journal. In his Nobel Prize interview shortly after he received his award he reflected on the incredible value refugees can bring to a country. His award has also been celebrated for raising the profile of the growing pool of East African writers now attracting wider recognition.
Kathryn Thompson

International Partnerships Officer, University of Kent
"I studied a BA in English and American Literature at the University of Kent from 2008-2011. During my first year, Professor Abdulrazak Gurnah inspired me with his challenging and thought-provoking lectures. Alongside these lectures I read his novels and other literary work, and this ignited my passion for postcolonial literature.
"In my final year, under Professor Gurnah's guidance, I completed a dissertation in postcolonial writing, exploring themes of travel, identity and displacement. As a tutor Professor Gurnah was kind, patient and encouraging - he allowed us the space and time to discuss our ideas freely, stimulating our growth as critical thinkers.
"I achieved a First Class Honours, and with the support of Professor Gurnah, received a scholarship to pursue a Masters in English and American Literature at the University of Kent.
"During this year I developed further as a critical writer and thinker, and went on to receive a Distinction. I believe I owe my achievements to Professor Gurnah's inspiring tutorship and incredible talent, as both a writer and a teacher. I feel immensely lucky and proud to have been taught by one of the world's greatest authors."
Dr Bashir Abu-Manneh
Head of the School of English
"Abdulrazak Gurnah's writing epitomises our contemporary condition of displacement, violence, and belonging. His is the struggle for individual voice, for justice, for feeling at home in an ever-changing world. No one writing today has articulated the pains of exile and the rewards of belonging so well. Canterbury and Kent are both his exile and home."
Fiona Jones
Eliot, 2000: English & American Literature and Philosophy
"Beyond delighted at this news - Abdulrazak taught me in my undergraduate degree and was a superb lecturer, always challenging us and always inspiring. This award is so richly deserved."
Catherine Salsbury
Eliot, 1996: English and History
"He was awesome. A powerhouse. Softly spoken but with a mind like a laser beam. I loved the course I had with him in my 2nd year. Bravo that man!"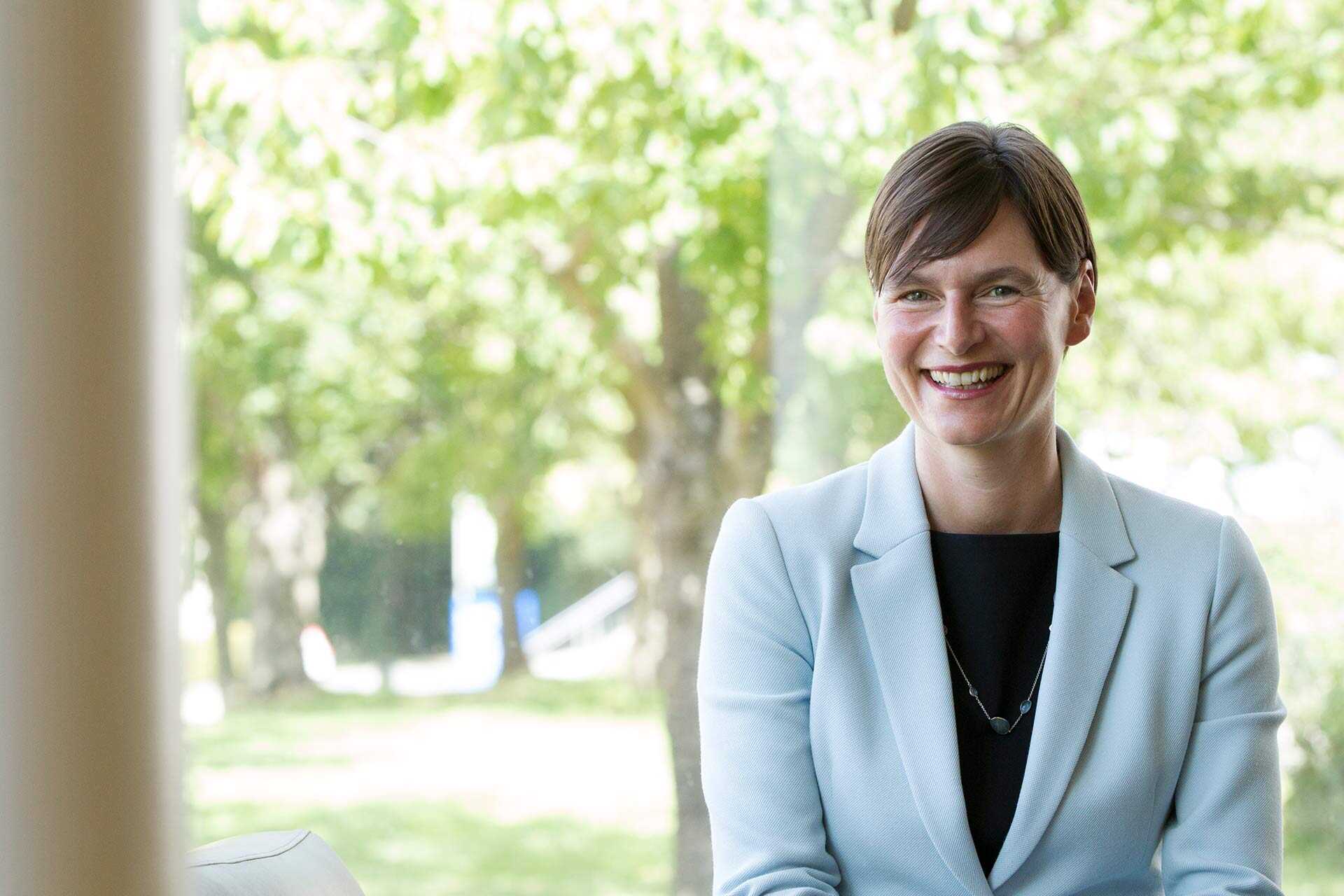 On behalf of the entire University
I'd like to extend our huge congratulations to Abdulrazak for this tremendous achievement. Abdulrazak is a complete inspiration to all of us – as a teacher, an alumnus of Kent and as such a powerful voice in postcolonial literature. His stories, some of which were first drafted in our very own Templeman Library, have touched millions worldwide and shine a light on human experiences that are so often ignored. We couldn't be prouder of his success.
Professor Karen Cox
Vice-Chancellor and President
Andrew McGuinness

Author and former lecturer at Kent
"When I was a newly appointed lecturer in creative writing at Kent, the English department's most junior member of staff, I was in awe of the most senior, Abdulrazak. He'd just been elected a fellow of the Royal Society of Literature. Although he was very approachable, I felt too small to talk to him in the office.
"But one day I was running late for one of my seminars, out of breath and flustered, when our paths crossed. Abdulrazak stopped me in my tracks, calmed me down, asked about the course I was teaching, the students, and my own writing. He was much more interested in my life and work at the university than his own, and the calmness he exuded rubbed off on me that day.
"After that brief chance encounter I felt encouraged, inspired. In retrospect, I think it gave me the confidence to write my first novel which set me on a new career path, a fresh journey. Something I'm still very grateful to him for."
Dr Shahd Alshammari
"He supported me during my PhD program and was at my viva. Shook hands with me and said "you can finally relax, you're officially Dr. Alshammari."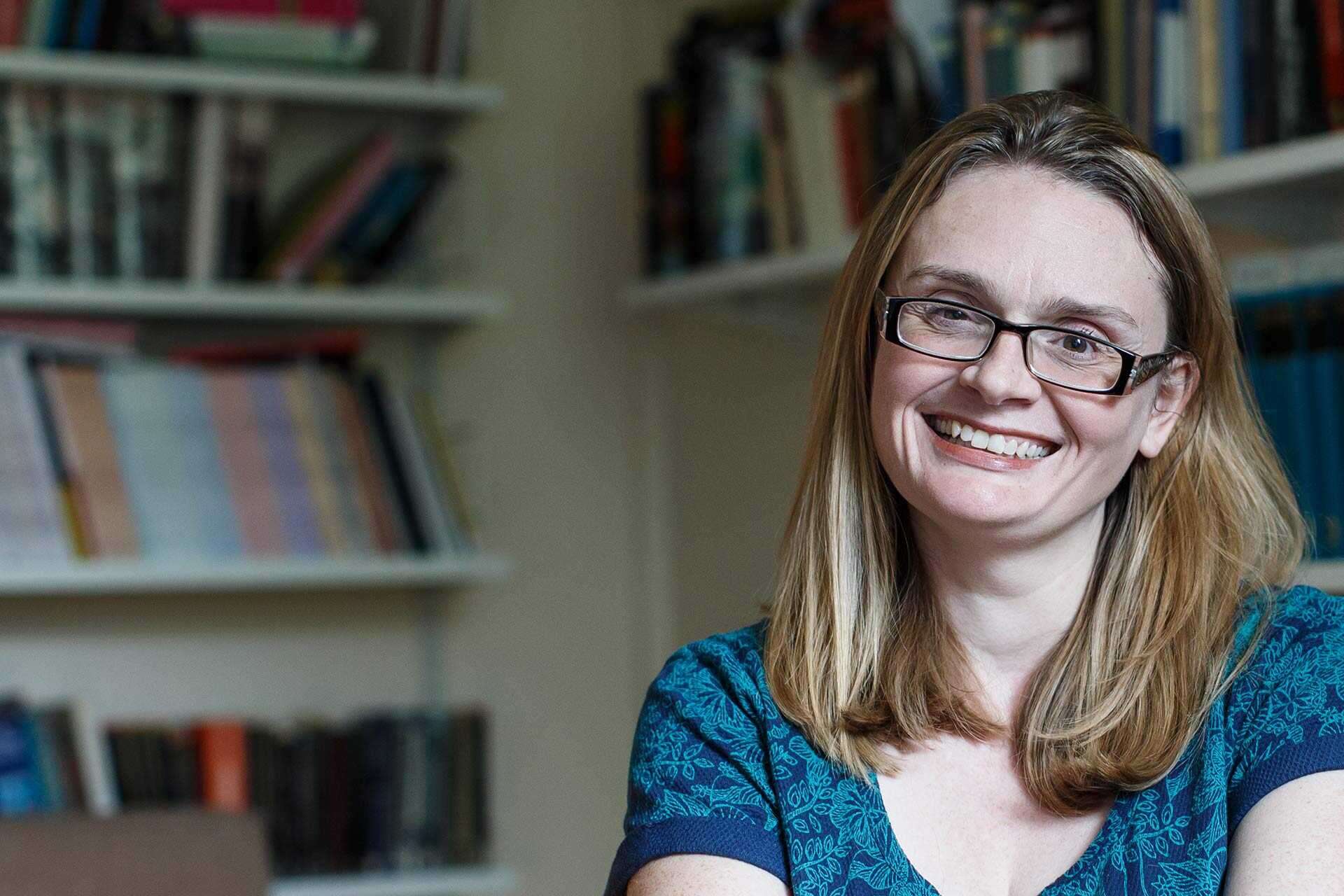 If there were Nobel Prizes awarded for collegiality, mentorship and wit, he would have won those as well
Professor Jennie Batchelor - Professor of Eighteenth-Century Studies
Dr Mona
Professor Gurnah taught me during my MA. Then I was very fortunate that he became my MA and PhD supervisor. He is wonderful, calm, and always supportive no matter how bad my writing was. He never minded me exploring a new idea or redrafting a chapter because I found a better way of saying things. He would read the draft and tell me what I needed to do to make it better.

He never dismissed any appointment requests although he was very busy especially when he was appointed a Man Booker Prize judge in 2016. I was among the last group he supervised before retiring.

11 years after the first email I sent him, and 3 years after earning my PhD, so much has changed but I will always remain ever so grateful for him!
A wonderful achievement
"Abdulrazak is much loved and respected - it's wonderful that his talents have been recognised in this way."
Social media quote
Connect with us on twitter

Dr Gurnah led my seminars for African Literature in the early 90s @UniKent. A true gentleman - he had a fabulous teaching style, very considered and I still remember the discussions we had (incl the bannister) on The Beautyful Ones are Not Yet Born.