If you're grabbing a sandwich between lectures, meeting friends for a coffee or going out for a meal, there are plenty of places to eat on campus.
The Deep End - Part of our Student Hub, The Deep End offers an international menu – goulash, paella and curry, as well as the unique 'Dive in' burgers, and focaccia-based pizzas. There's also Starbucks coffee. Open Monday-Friday 11am-8pm.

Archibald Hay Mess in the Drill Hall Library. Open Monday-Thursday 10am-8pm and Friday 10am-5pm.
Venue café - This large café in the Pilkington Building serves freshly made salads, sandwiches, as well as hot meals and is a great place to meet friends between lectures. Open Monday-Friday 8am-3pm.
Pembroke cafe including a cafe serving Starbucks Coffee. Open Monday-Friday 8am-4pm.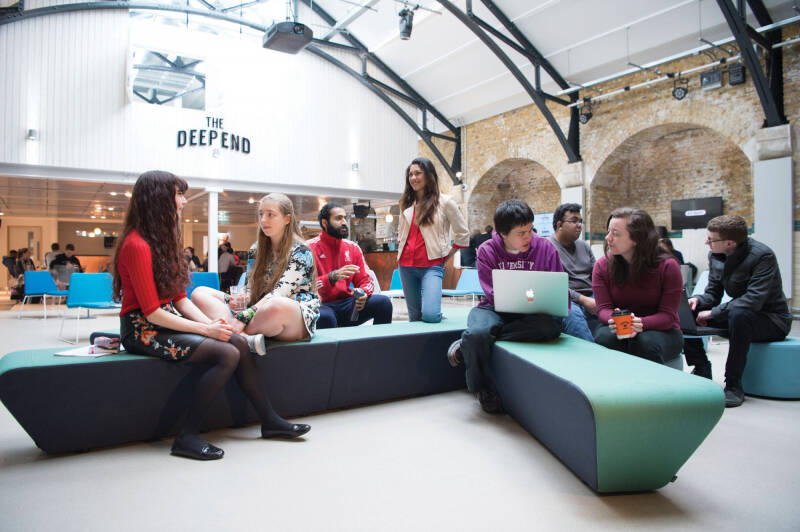 Shopping
For everyday essentials, there is a Tesco express store at the Pier Quays site or you can walk to the Asda Superstore at Gillingham Pier, only four minutes away.

If you can't find what you need, you're just a bus ride or a short walk from the town centre. Find out more about Medway life.