Congratulations and welcome!
We are delighted to welcome you to the Department of Modern Languages at the University of Kent. Here you will find yourself immersed in a thriving community of scholars and students who work on a broad range of topics: literature, cinema, visual culture, linguistic aspects and cultural history to name but a few.
At Kent, you will learn one, two (or even three) languages and you will discover that this unlocks an entire new world: a modern language is the passkey to a different culture.
Learning languages is only part of your experience here at Kent: you learn about the literature, the cinema and the other cultural products that are created through the language you are studying. You will learn about the people who speak it, their culture, their history, their politics, their society. To do so you will learn and deploy a wide range of skills including for instance textual analysis, visual analysis and translation.
We look forward to meeting you in class. We are here to help you capitalise on your own skills and experiences. It will be a thrilling experience, but it will also be challenging. When things get hard reach out. Support staff, lecturers, seminar leaders and even your peers, we are all here to help you.
On this page you will find some advice about things you can do now to get ready for your first term. During Welcome Week we will walk you through all the support that is available in detail.
We have curated some resources that you could consider food for thought, a sort of 'pre-reading list'. They will tell you about the language and culture you will be studying, why a modern language is a crucial asset for your future and what it means to learn about a different culture and immerse yourself in it.
You can also find some top tips for getting prepared for your course, including choosing your modules, navigating your way around our campus and tools for managing your time.
Looking forward to meeting you in September!
Dr Alvise Sforza Tarabochia
Head of Modern Languages
Modern Languages at Kent
"I think that our students can tell how much we care and how passionate we are about what we teach".
Dr Wissia Fiorucci, Lecturer in Italian and Director of Education, talks about the challenges and rewards of learning languages.
Taster lectures
Discover some of the topics you might encounter during your degree and learn more about the research interests and specialisms of staff in the Department of Modern Languages.
Linguistics
Poetry and philosophy
Visual art
Film
Literature and national identity
Language acquisition and language teaching
Impressive prospects
Languages are a key skill desired by employers. Our graduates have built careers across Europe in translation, journalism, teaching, and finance. This is due to the skills gained through their studies, as well as to the structured programme of employability events. These include workshops and opportunities to gain hands-on experience through paid and voluntary work opportunities. We also invite our graduates back to talk to students about what they did next.

Your year abroad is a chance to enrich your learning by immersing yourself in another culture. It is also a fantastic opportunity for personal and career development. You can find details of the many locations available on our Go abroad site.

Students studying French can choose to take modules in business or professional French and gain an additional qualification.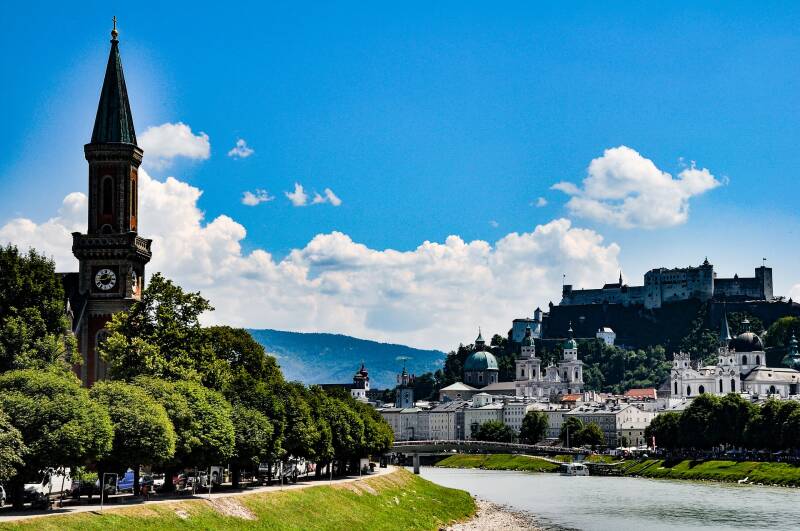 Our #mflconnect blog features favourite foreign language films, podcasts, music and novels suggested by staff and students.
Gold-rated teaching
The Government's Teaching Excellence Framework (TEF) Panel judged that we deliver consistently outstanding teaching, learning and outcomes for our students.

I speak French, Romanian and English. I speak conversational Polish and Albanian too, and I am fascinated by politics, especially in Eastern Europe.