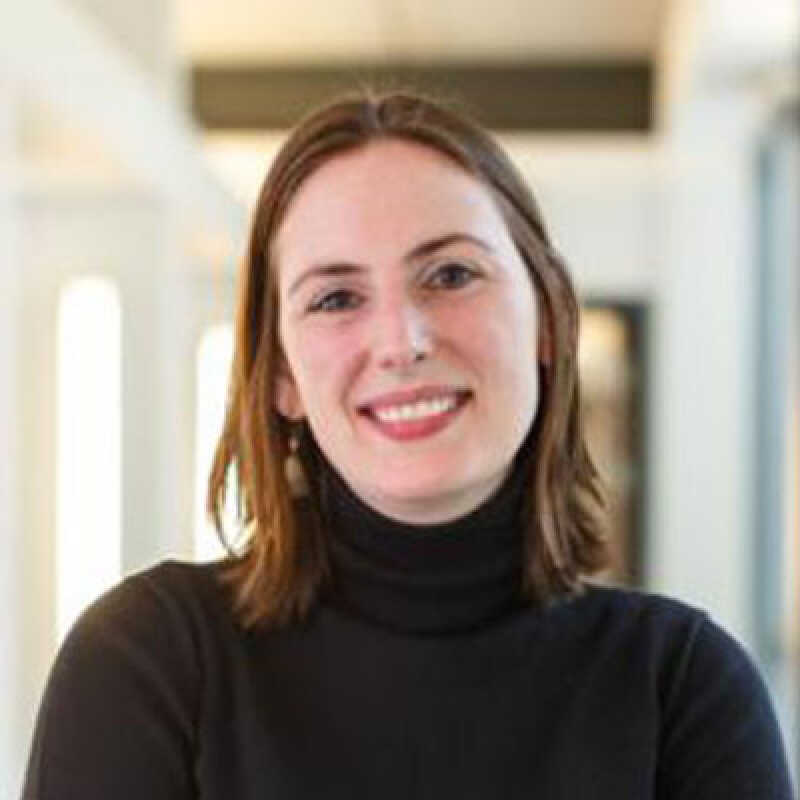 Dr Lavinia Brydon
Senior Lecturer in Film
School Director of Equality, Diversity and Inclusivity
About
Dr Lavinia Brydon joined the University of Kent as an Associate Lecturer in 2012 and began a full-time lectureship in September 2013. Prior to this, she received her PhD in Film Studies from Queen Mary, University of London for a thesis that explored the space of the garden within British cinema. She also holds an MA in Film and Visual Studies from Queen's University Belfast and a BA (Hons) in Drama and English Literature from Trinity College Dublin. Between her degrees she enjoyed brief stints in the arts sector, mostly working in community organisations.

Lavinia's research interests centre on issues of place, space and the environment in film and the wider arts. These extend from questions of representation to current debates regarding screening sites, location filming, cultural tourism and, more recently, eco-critical work. Tallying with her background in community arts, she has also developed a strong public engagement strand to her research. 

Currently, Lavinia is leading an AHRC-funded project called 'Unfiltered Coast' which engages young people in climate research on the Kent coast through mobile arts workshops. These will coincide with COP26. She is also collaborating on the interdisciplinary project '(Un)used Space' funded by Creative Estuary (Arts Council England) centred on human and non-human estuarine activity. Alongside this UK-centred work, Lavinia recently completed a South Africa-based project – 'Imagineering the South African City' – with Dr Bibi Burger (Pretoria) and Dr Louis Rice (UWE Bristol).

In 2019 Lavinia was appointed the Director of Equality, Diversity and Inclusion (EDI) for the School of Arts, and led the Athena SWAN bronze award submission. Previous roles in Arts include Deputy Director of Education and Director of the Film, Media and Culture Research Centre.  

Research interests
Lavinia's research falls within the areas of film & wider arts practice and cultural geography. Her recent work centres on how the arts and/or popular culture contribute to place-making, often interrogating prevailing development discourse in the process. This includes examining imagined and applied movements in place. See, for example, her recent book chapter on practicing flânerie in the South African city, Pretoria/Tshwane.

Many of Lavinia's projects have a collaborative and community-focused element. She is currently leading the public engagement project 'Unfiltered Coast' which puts young people at the centre of inter- and multi-disciplinary climate research in coastal areas, using Kent's extensive coastline as a pilot study. She is also collaborating on the project '(Un)used Space' which considers human and non-human activity on the Thames Estuary, with a view to challenging the problematic assumption that liminal estuarine sites serve no purpose and have no identity. 

Often overlapping but sometimes distinct from her place-focused projects, Lavinia maintains an additional interest in questions of identity especially gender. Her work in this area can be seen in the 'Difficult Women' special issue of Film Studies, which she co-edited with Prof. Fiona Handyside (Exeter).

Earlier and on-going projects include 'The People's Pier' (2015-16), funded through the AHRC's Connected Communities programme, which investigated the popular cultural heritage of British pleasure piers and 'Filming Rural England' which examined the impact of location filming on a local community in both real and imagined terms.

Lavinia's research has received external support from the AHRC, British Academy and Arts Council England. 

Teaching
Lavinia is a committed and enthusiastic teacher, receiving Kent Union 'Above and Beyond' awards from her students and a 2016 Humanities Teaching Prize. Since joining the School of Arts, she has updated and developed several modules for the Film and Media Studies programmes. This includes a Stage 2 module on television, a Stage 3 module that foregrounds the social aspect of cinema and, with Dr Dominic Topp, a Stage 3 module on film programming or curatorial practices.

In 2018, Lavinia gained a Teaching Enhancement Small Support Award that supported two cohorts of third-year film students to deliver 'live cinema' screenings on campus. These were facilitated by the Gulbenkian, the University of Kent's arts centre. Lavinia completed a Postgraduate Certificate in Academic Practice in 2014 and is a Fellow of the Higher Education Academy.

In 2021-22, Lavinia will convene the Stage 2 module FI583 Case Study in World Cinema and the MA module FI812 Conceptualising Film. 

Supervision
Lavinia is happy to supervise students in projects that connect with her research and welcomes informal inquiries. Key areas of interest include:

•	Space, place, landscape and environment 

•	Venues including the non-traditional (e.g. pop-up cinema)

•	Audiences and community-engaged research in the arts 

•	The (trans-)national cinemas of the UK and Ireland

Lavinia is currently first supervisor to Liam Creighton for a Practice-as-Research project examining the identity and representation of Britain's forgotten towns 

Professional
Book Reviews Editor, NECSUS (Amsterdam University Press)
Fellow, Higher Education Academy (FHEA)
Publication Committee, Network for European Cinema Studies (NECS), 2011-2018
Last updated