Meet the team of academic staff, PhD students, and technical roles supporting the Kent Sports Clinic.
Vicky Annis
Chartered Physiotherapist - Clinic Manager
Email: V.Annis@kent.ac.uk
Phone: 01227 (82)4376
About:
Vicky has worked with a number of elite sports teams, including:

Great Britain Womens' Volleyball Team, British Triathlon, England Netball, Yorkshire Jets Netball Superleague Team, Leeds City Swimming Club, BUCS teams for various sports and British Athletics.
Vicky qualified from the University of Bradford in 2006. Upon qualifying she worked at the Coach House Sports Physiotherapy Clinic, Leeds, for 7 years prior to moving to the University of Kent. Vicky has worked in the sports physiotherapy setting since graduating and has been exposed to many different sports and continues to work with England Netball as the U19s physiotherapist and contractually with British Triathlon and British Athletics. In 2009, Vicky had the pleasure of working full time with the Great Britain Womens' Volleyball Team for 8 months. This included working at the World Student Games in Belgrade and European Championships.
Vicky completed her first masters module in 2013; shoulder, elbow, wrist and hand. This was to further develop her knowledge in shoulders, which is one of her clinical interests.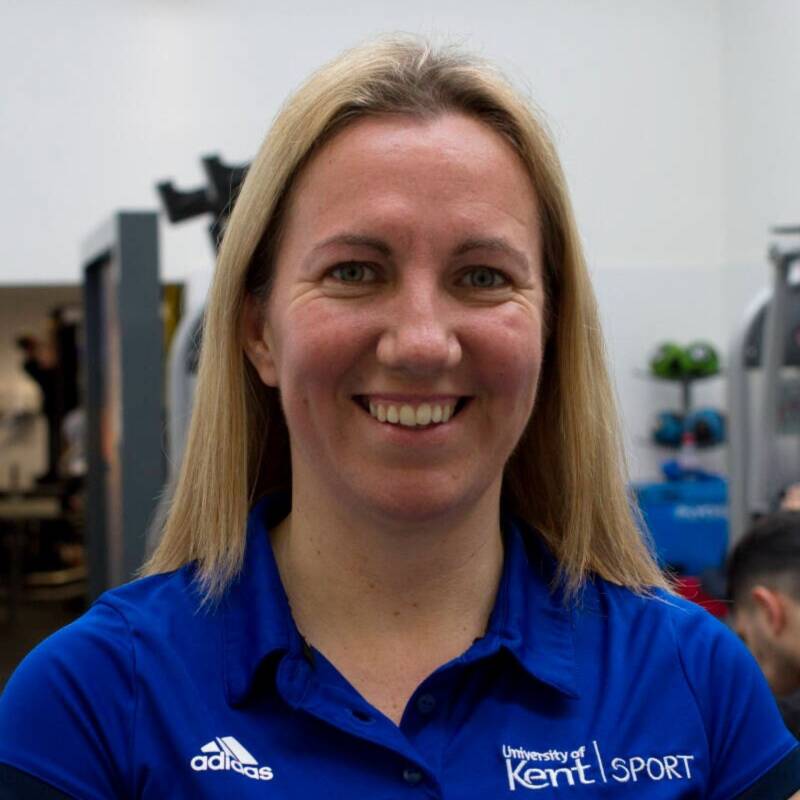 Liz Coult
Health and Fitness Instructor and Exercise Referral Coordinator
Email: E.L.Coult@kent.ac.uk
Phone: 01227 (82)4375

About:
BACR Cardiac Rehab
LEVEL 4 Obesity and Diabetes
Level 3 Personal Trainer
Level 3 GP Referral Instructor
Exercise Nutrition
YMCA Exercise and Disability
Pilates and exercise to music instructor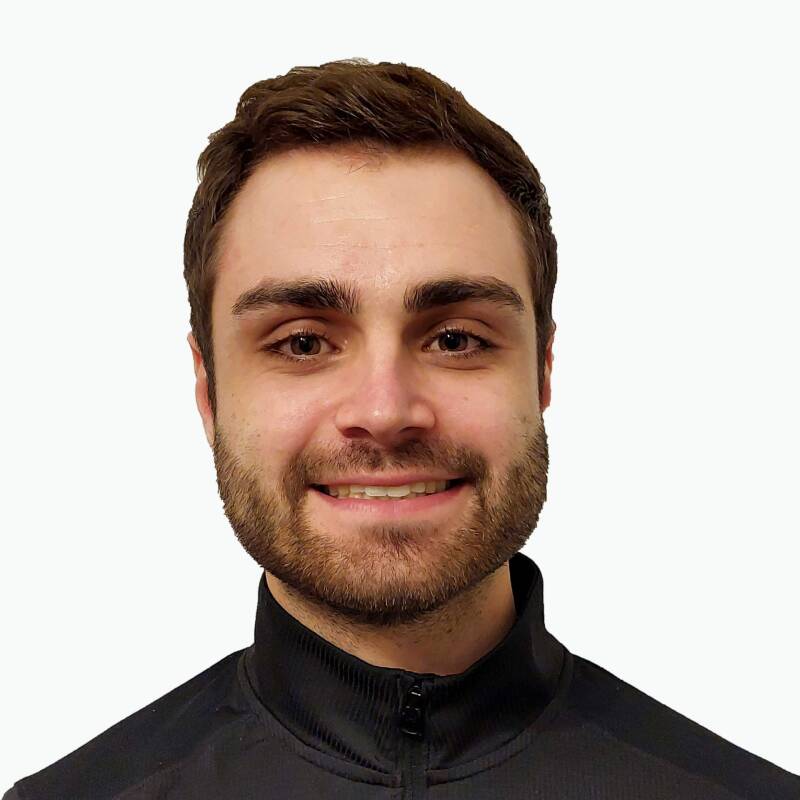 Harry Rogers
Clinic Supervisor (Student-led services)
Email: H.A.Rogers@kent.ac.uk
About:

Harry graduated with a Sports Therapy BSc from Leeds Beckett University in 2013 and went on to study an MSc in Strength & Conditioning, at the University of Greenwich.
Since graduating, he has been based in private practice and sports settings. He has worked in numerous sporting environments including football, hockey and golf at semi-professional and amateur levels. Harry is passionate about rehabilitation, movement correction and enhancing an athlete's sports performance after injury.
Harry has worked within the School of Sport & Exercise Sciences at the University of Kent since November 2018. Along with teaching on the Sports Therapy & Rehabilitation undergraduate programme, he supervises our student-led clinic within the Kent Sports Clinic based in the Chipperfield Building.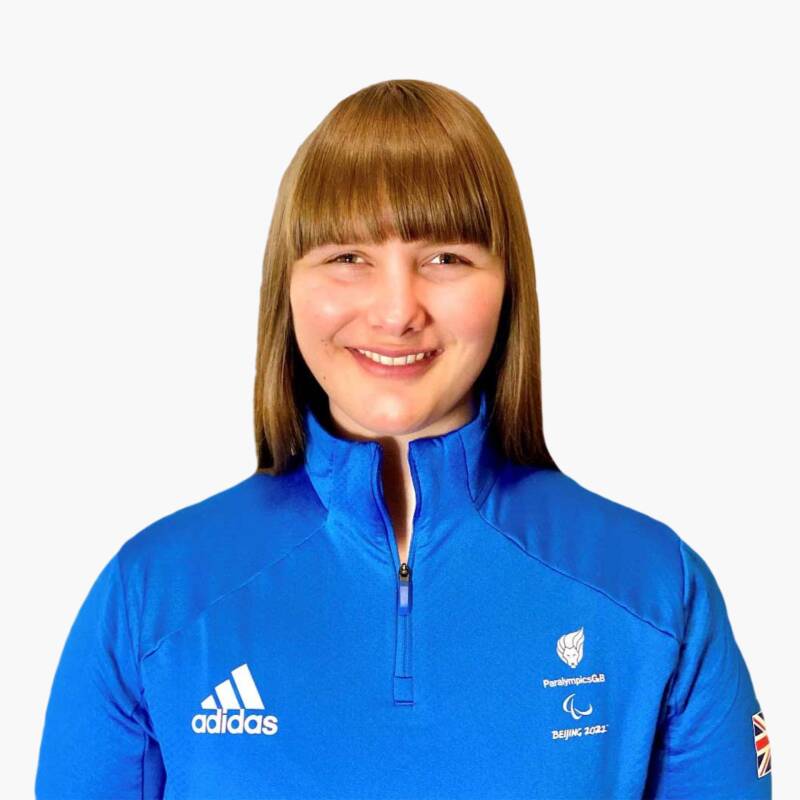 Millie Knight
Sports Massage Therapist
About:

Sports Massage Therapy - Level 3
Personal Training - Level 2 and 3
Kinesio taping for massage therapy
From a younger age, Millie knew she wanted to be a physiotherapist. At age 16, Millie completed her sports massage qualification and loves the role 8 years on.
"I love the challenge and how every person that comes into the clinic is unique and pushes me to be better at what I do. My favourite part is trying to understand what may have caused a patient's injury, what muscles are involved etc. The way the body moves fascinates me!"
Millie often works with clients suffering from tight upper back and neck tension, frequently from working at a desk or in front of a computer for long periods of time.
Millie is an athlete who competes internationally for Great Britain in Alpine Skiing, in which she has retained her World Champion title. Millie also received an honorary Doctorate from the University when she was 18, which is one of her favourite achievements.
In her free time, Millie competes for England in karate, and attends university and training, which doesn't leave much time for other things, however, she always finds time for her dog!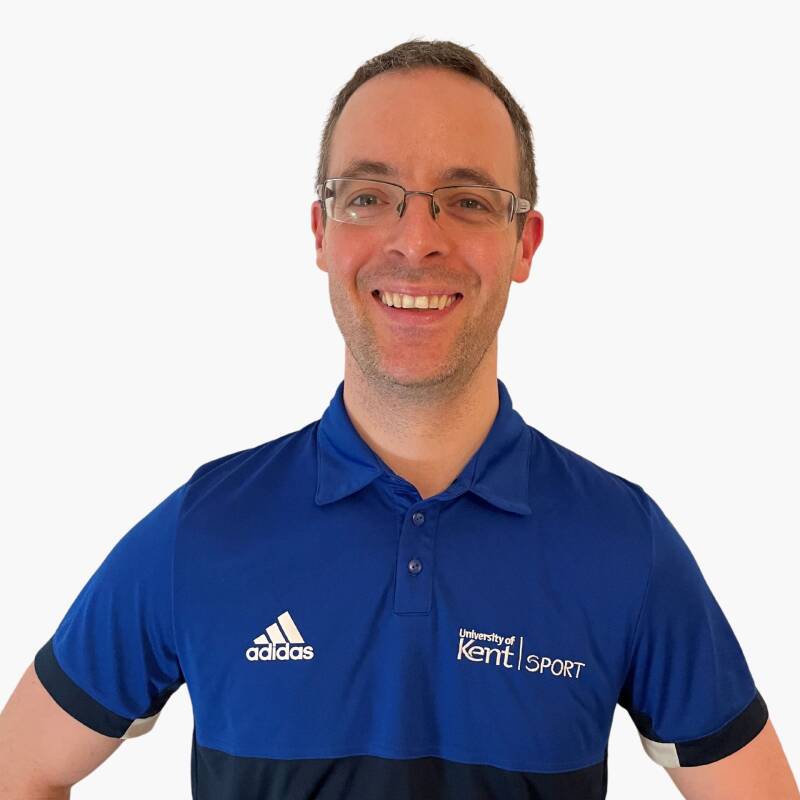 Mark Allen
Sports Massage Therapist
About:
Mark has been practising as a sports massage therapist since 2016. Following in his father's footsteps, he quickly saw how effective sports massage could be, as a young middle-distance runner, he received regular treatment that kept him in peak condition and injury free.
Qualifying as a level 4 sports massage therapist in 2018, he has since completed a wide range of training programmes, including kinesiology taping, ultrasound and shockwave therapy. In addition, Mark now teaches level 3 and 4 sports massage therapy at a training provider in Kent.
Mark's interests include spine and knee injuries, which he finds to be the most common areas of dysfunction and injury that he encounters in patients.
As a therapist, Mark's biggest achievement is working with world light-welterweight boxing champion Josh Taylor while working at the university in 2019.
"He was preparing for the fight that would ultimately make him a superstar, and I feel privileged to have played a small part in helping him achieve that."
In his spare time, Mark enjoys weightlifting, playing Playstation, and spending time with his young family.