The key to a great student experience is striking a balance between study and play. We have numerous student activities to keep you busy outside the classroom, including sport, societies, volunteering and student media.
Kent Union
Kent Union, the students' union at Canterbury, is run by the students, for the students. It gives you a voice, helps you to fulfil your potential and makes sure you get the most out of your student experience.
The Student Leadership Team and Student Representatives work for you within the Union, the University and the wider community. Get involved and you'll reap the benefits while you study and long after you graduate.
Find out more about Kent Union.
Societies and groups
Student societies help you to make new friends with people you might not meet on your course. Time away from your books also helps to maintain a healthy life balance and can really benefit your studies. And don't forget, a CV packed full of experiences and activities shows potential employers that you like to get involved.
See the wide range of clubs and societies at Kent.
The societies have been excellent. I joined the swimming and trekking societies, which are lots of fun.
Kent Sport
Whether you play competitively or just for fun, sport is an important part of the student experience. We offer a wide range of accessible facilities on campus, which means anyone can take part, from beginners to experts.
Kent Sport also runs an inter-college sports programme. Sign up to represent your college, try out a new sport and forge friendships which can last a lifetime. There are also over 50 sports clubs run by Team Kent, a part of Kent Union, offering everything from American football to ultimate frisbee.
Find out more about sport at Kent.
Music
Do you sing or play an instrument? Join the Chorus, Symphony Orchestra, Concert and Big Bands, Chamber Choir or one of the many other bands and ensembles formed each year.
The Colyer-Fergusson Building hosts regular concerts and there are opportunities to perform in Canterbury Cathedral.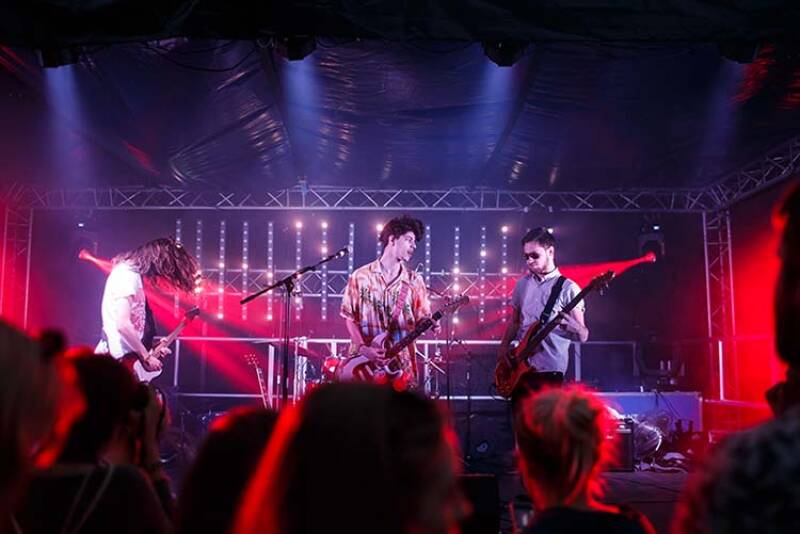 The University also hosts Keynestock, an annual music festival held in the grounds of Keynes College. The event sees the whole college get into the festival spirit with bars, a BBQ and musical performances from an array of student acts. You might even see the next Ellie Goulding, who performed here when she was a student.
Arts and culture
Kent offers exceptional opportunities for you to enjoy the very latest in film, art, music, history and architecture. The Gulbenkian arts centre hosts high-quality events on campus for the public, staff and students.
The range of events on offer includes stand-up comedy, theatre, dance and music with particular emphasis on young contemporary work. The Gulbenkian cinema has regular screenings from the National Theatre and the Royal Opera House, as well as blockbusters, 3D, independent, arthouse and foreign language films.
For fans of fine art, Studio 3 Gallery hosts major exhibitions by acclaimed artists throughout the year. Other exhibition spaces on campus include the Gulbenkian Crossover Gallery, Keynes Atrium and Gallery, the Rutherford Panopticon and an exhibition space in the Templeman Library.