Our colleges
When you arrive at Kent you automatically belong to one of our six colleges. They give you somewhere to live, study and relax within a diverse and close-knit student community. And if you need a little help, they offer a valuable support network with a range of social activities and professional services.
Where will you belong – Darwin, Eliot, Keynes, Rutherford, Turing or Woolf?
Find out more about the colleges.
Social life
Kent has over 175 clubs and societies covering academic, professional, social and special interests. Try as many as you can to find out if you're a chess grand master, a natural performer or the next great baker.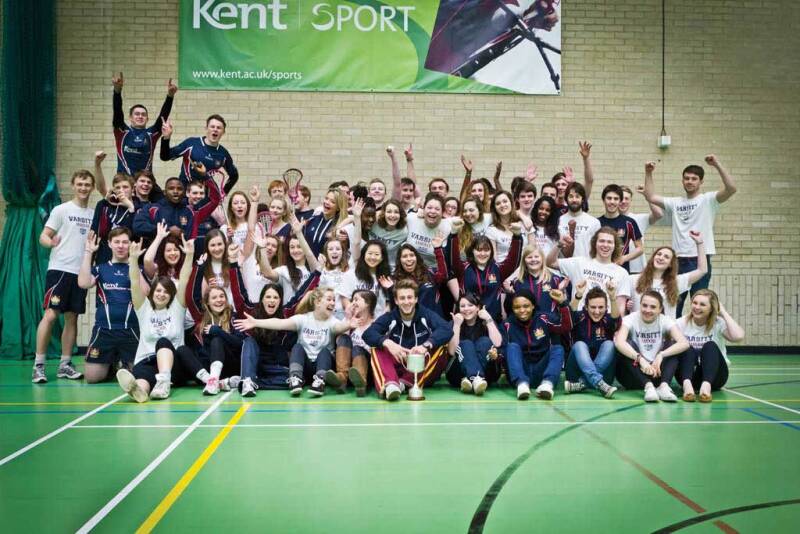 An active social life helps you to make friends and meet new people. Time away from your books also helps to maintain a healthy life balance and can really benefit your studies. Looking to the future, filling your CV with extra-curricular experiences and activities is sure to impress potential employers and help you find a job.
Find out more about the social life at Canterbury.
Eat, drink and shop
Fancy a coffee, working lunch or a dinner with friends? There are plenty of options on campus. You can eat breakfast, lunch and evening meals at a wide range of locations, choosing from sandwiches and burgers to superfood salads and more. If you've got a special dietary requirement, we've got that covered too.
Find out more about food and drink at Canterbury.
Living on campus, everything you need is on hand.
Nightlife
We have a variety of bars on campus, all running events including music, dancing and quizzes. Whether you're heading to The Gulbenkian, K-Bar or Mungo's, they are all great places to grab a bite to eat, a quick drink after classes or to just hang out with friends.
The Venue is the student nightclub. It hosts special nights and events all year round where you can dance into the early hours. Feeling hungry on the way home? Canvas - Kent Union's late-night hot snack bar - serves food until 3am.
Find out more about nightlife at Canterbury.