Nights out are an important part of your university experience. We've got a theatre, cinema, nightclub and a number of bars all on campus so your next great night is never far away.
Clubs and bars
Your time at university shouldn't be all lectures and seminars. You need to strike a balance between your workload and your social life.
So when your lectures are finished, why not relax on the comfy sofas in Origins Bar & Grill, try a speciality milkshake in Mungo's or play a few racks of pool in K-Bar?
Our campus bars host special nights and events too. Plus, there are pub quizzes, live music and big screen sports on throughout the week so you have plenty of options when taking a break from the books.
The Venue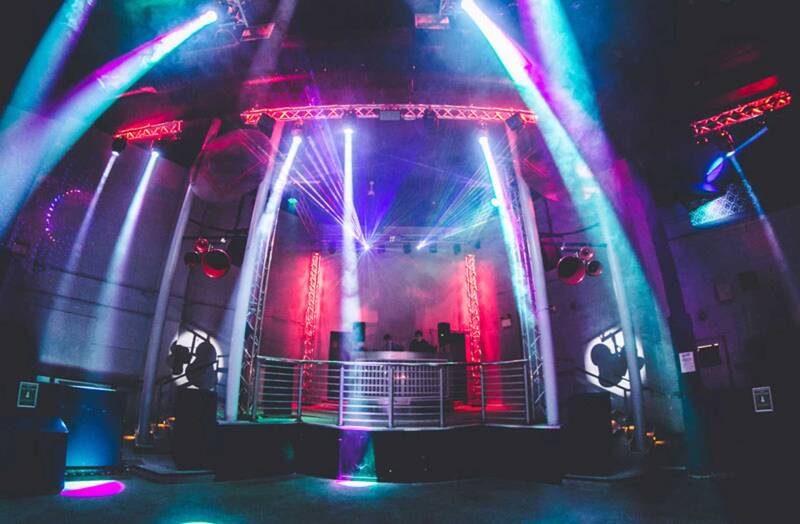 The Venue is the student nightclub in the centre of campus. Recently refurbished, it has two floors of state-of-the-art design, sound and lighting and hosts a huge range of music acts and celebrity guests. From DJ Charlie Sloth and Tinchy Stryder to the Chuckle Brothers, you never quite know what to expect.
Find out what's going on at the Venue.
Woody's
Woody's is located in the Park Wood area of campus. It offers great value, fresh, and flavoursome food. It also host many events throughout the year including showing all the latest sporting games on some of the best screens on campus.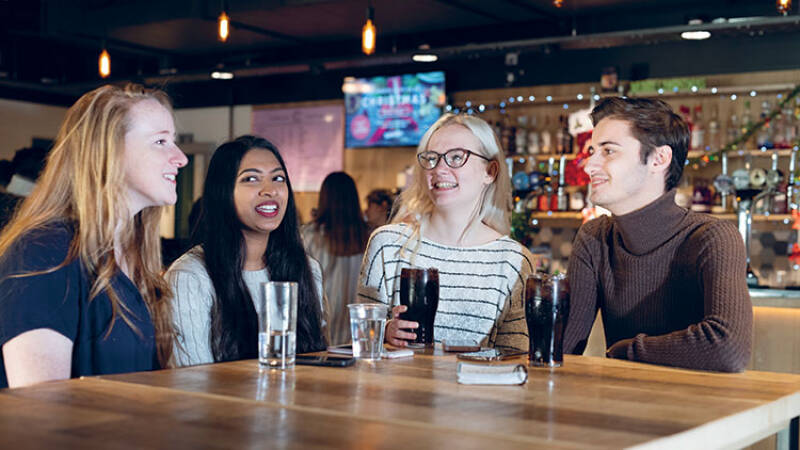 Arts and music
Nights out at university don't have to end at a nightclub. For something a little different, the Canterbury campus has a thriving arts and music scene.
Gulbenkian
The Gulbenkian boasts a packed calendar of events from stand-up comedy shows to live theatre. Open to the public, staff and students, the building contains a 340-seat theatre, 300-seat cinema and a café with an informal space for live music, comedy and slam poetry.
Find out what's going on at the Gulbenkian arts centre.
Colyer-Fergusson Music Building
Just along the corridor, the award-winning Colyer-Fergusson Building hosts regular music concerts and performances which are accessible to both students and the local community, as well as external musicians and arts organisations.
Find out what's going on at Colyer-Fergusson Music Building.