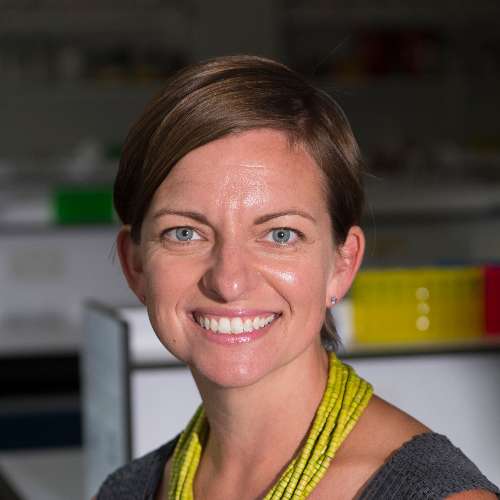 Dr Jill Shepherd
Lecturer in Stem Cell Biology
Programme Director for Biomedical Science
About
Dr Jill Shepherd completed her first degree in Biology in 2003 at the University of Georgia, USA. After several years as a molecular biology research assistant, she joined the Centre for Stem Cell Biology at the University of Sheffield where she completed her PhD in 2010 on "Roles for the adherent matrix and the cell cycle in human embryonic pluripotency and differentiation". 

Jill has held post-doctoral research positions with the University of Sheffield Department of Neuroscience and The University of Queensland's Institute for Molecular Bioscience. Her post-doctoral research focussed on applying transcriptomics techniques to interrogate pluripotency and differentiation within the context of in vitro stem cell systems and disease models. Along with colleagues at the Australian Institute for Bioengineering and Nanotechnology, Jill was a founding developer of the Stemformatics portal, an ongoing collaboration between computational biologists and stem cell scientists aimed at increasing the accessibility and use of public stem cell '-omics' datasets to explore novel research questions.  

Wishing to pursue her long-standing interest in biomedical law and ethics relating to stem cells, Jill moved from academia into government, spending five years at the Human Tissue Authority (HTA), a national regulator of cell therapies and regenerative medicine. Whilst with the HTA Jill focussed primarily on regenerative medicine issues, working extensively within the NHS and with independent stakeholders. Key projects included publishing public-facing guidance on cord blood stem cell banking and working with the US FDA to advise UK and US cell therapy developers on the implications of new European legislation relating to the importation of tissues and cells for patient treatment. 

Jill returned to academia in 2018, joining the School of Biosciences where she is currently a Lecturer in Stem Cell Biology and Programme Director for Biomedical Science. 

Research interests
Dr Jill Shepherd maintains research interests in stem cell genomics, issues around patient access to cellular therapies, including haematopoietic stem cell transplantation, and legal and ethical matters relating to the clinical translation of human pluripotent stem cell derivatives.
Last updated