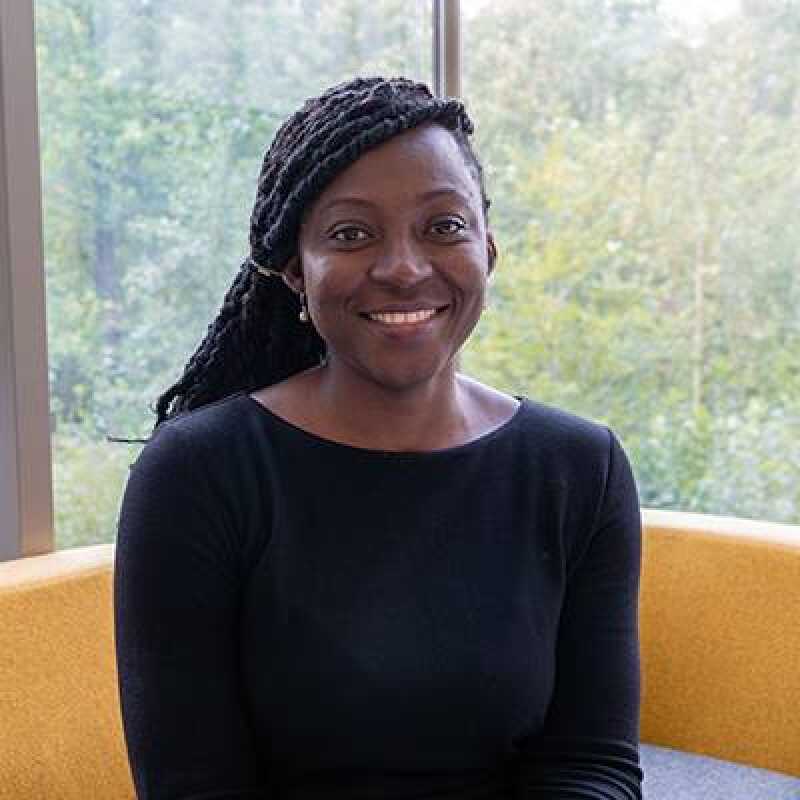 Dr Abigail Efua Hilson
Senior lecturer in Accounting
About
Dr Abby Efua Hilson (nee Ackah-Baidoo) is a senior lecturer in Accounting at Kent Business School. Prior to joining Kent Business School, Dr Hilson was a lecturer at Royal Holloway, University of London. In the past, she has also held roles as Internal Auditor (Canadian Imperial Bank of Commerce, Canada), External Auditor (Messrs. Charles Ocansey & Co, Ghana), Legal Risk and Compliance Analyst Intern (UBS Wealth Management, Canada) and Legal Assistant (Blake, Cassels & Graydon LLP, Canada).   

She holds a PhD from Aston Business School, Aston University UK and an MBA from the Schulich School of Business, York University Canada. 

She currently serves as a subject editor for Social Sciences & Humanities Open - Elsevier Science Ltd. and Editorial Board Member, for The Extractive Industries and Society, Elsevier Science Ltd.

Research interests
Dr Hilson conducts research on the accounting implications of the environmental and social impacts of the oil and gas and mining industries in developing economies. She also investigates small and micro-business financing, the geopolitical risk inherent in conducting business in Sub-Saharan Africa and how countries in the region can mainstream SMEs in the informal sector for economic development. She has provided consultancy services on these subjects to a number of oil and gas companies and international NGOs such as the Natural Resource Defence Council (USA), Oxfam, Resource Consulting Services and Oxford Analytica. She has key regional experiences in sub-Saharan Africa, Canada and the UK. 

Teaching
Financial Accounting
Financial Reporting
Sustainability Accounting
Corporate Social Responsibility
Public Sector Accountability
Employability
Supervision
Dr Hilson is interested in supervising PhD students interested in undertaking research on the following: 
Public accountability in developing economies
The social and environmental impacts of the extractives industry on small and medium-sized enterprises in developing countries
Broader themes related to the SME capacity development, extractive industries and development
Dr Abby Hilson acts as PhD External Advisor to:
A. Mullin: An Examination of Disclosure, Transparency, Corporate Governance and Financial Accountability of National Oil Companies in Preparation for Public Listing (Royal Holloway, University of London)
J. Sandin: Re-examining the Informal Financing of Small-Scale Mines in Africa: A Case Study of High- and Low-Value Minerals in Malawi (Royal Holloway, University of London)
Professional
External Examiner, School of International Development University of East Anglia
Fellow of the Higher Education Authority, UK
Member, The Academy of Business in Society (ABIS)
Last updated