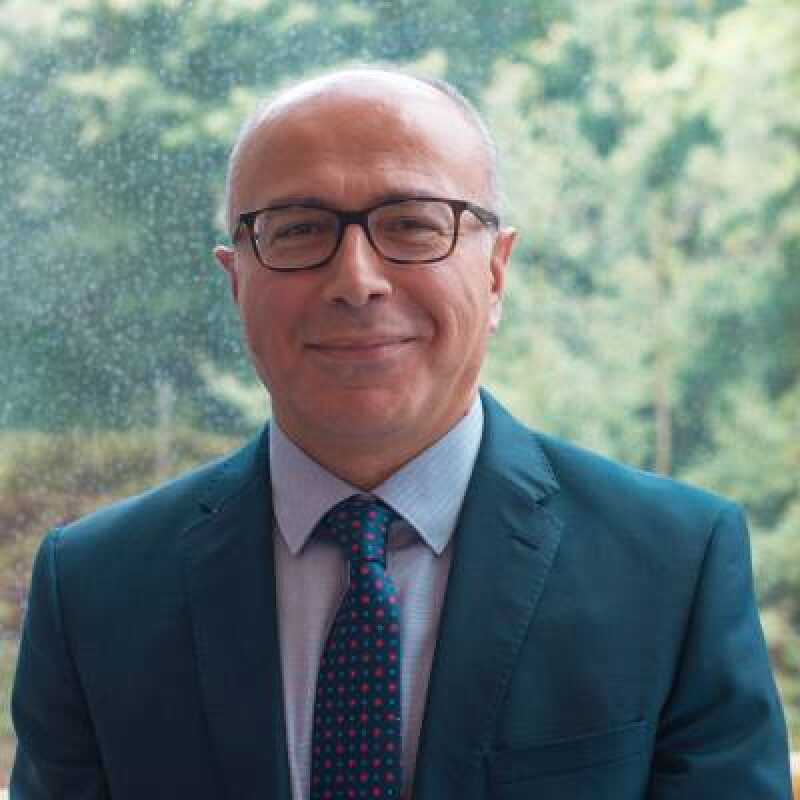 Professor Aydin Ozkan
Professor of Finance
Head of Department of Accounting and Finance
About
Aydin Ozkan is a professor of finance at Kent Business
School, University of Kent. He is the Head of the Department of Accounting and
Finance. 

Aydin joined KBS in 2022. Prior to joining the University of Kent, Aydin
worked as lecturer/senior lecturer at Brunel, Durham, and York (1996 to 2007); and
as professor at Hull, Bradford, and Huddersfield (2007 to 2022). He held a visiting professor position at EGADE in Mexico (2016 to 2019).

Aydin's area of specialism is corporate finance with a background in economics. He obtained his BSc in Economics from METU in Turkey and his MSc in Project Analysis, Finance and Investment from the University of York. He earned his PhD in (Financial) Economics from the University of York.

Aydin regularly gives invited lectures at UK and international universities and has served as external examiner for undergraduate and postgraduate programmes. He has examined PhD theses at UK and international universities. He has also served on various organising, doctoral and scientific committees of international
conferences. He has refereed for dozens of leading academic journals and grant agencies in the fields of economics and finance.


He is also a Fellow of the Higher Education Academy.
Research interests
Aydin's principal research interests lie in the field of empirical corporate finance, covering a wide range of topics in finance and financial economics, including corporate investment, capital structure and dividend policy as well as cash holdings policies; corporate governance and ownership structure, managerial compensation, agency conflicts within corporations; economics of insolvency procedures and corporate bankruptcies; corporate social responsibility; and climate risk.

The focus of his research has been on investigating the decision-making mechanisms within corporations with a specific emphasis on the conflicting interests among different stakeholders and the mechanisms that can alleviate the costs associated with the conflicts.
Teaching
Aydin has taught numerous courses at undergraduate and postgraduate level in the UK and overseas.

His main interests are in corporate finance, corporate governance, financial economics, financial management, financial markets, valuation, and investment. 
Supervision
Past Supervisees:


Leone Leonida: Essays on convergence, growth and investment, 2005, University of York
Maria-Teresa Marchica: Debt maturity, cash holding and investment decisions: An empirical investigation for UK firms, 2005, University of York
Roberto Mura: Three essays on ownership structure, firm performance and ability to invest, 2006, University of York
Chrisostomos Florackis: Internal governance mechanisms, corporate policy decisions and performance in UK companies, 2007, University of York
Michelle Dong: Institutional investors, corporate financial decisions and performances in UK firms, 2008, University of York
Jenny Zhou: Managerial overconfidence and corporate policy decisions in UK companies, 2008, University of York
Khaldoun Alwshah: Ownership structure, concentration and financial structure: Evidence from Jordan, 2009, University of Hull
Mohamed Khalil: Earnings management, corporate governance and agency costs: An empirical analysis of Egyptian corporations, 2010, University of Hull
Beata Coldbeck: The Impact of Capital Market Imperfections on Capital and R&D Investment and Financial Decisions, 2012, University of Hull
Agnieszka Trzeciakiewicz: Essays on Information Asymmetry, Agency Problem, and Corporate Actions, 2013, University of Hull
Abdullah AlRaddadi: R&D expenditures, financial constraints and the speed of adjustment to target R&D level, 2015, University of Hull
Bola Adedeji: Corporate hedging policy, risk management corporate performance, 2016, University of Hull
Jingsi Leng: Corporate dividend policy and investor protection: An agency perspective, 2016, University of Hull
Stefano Grillini: Liquidity and Stock Returns, 2019, University of Bradford
Last updated