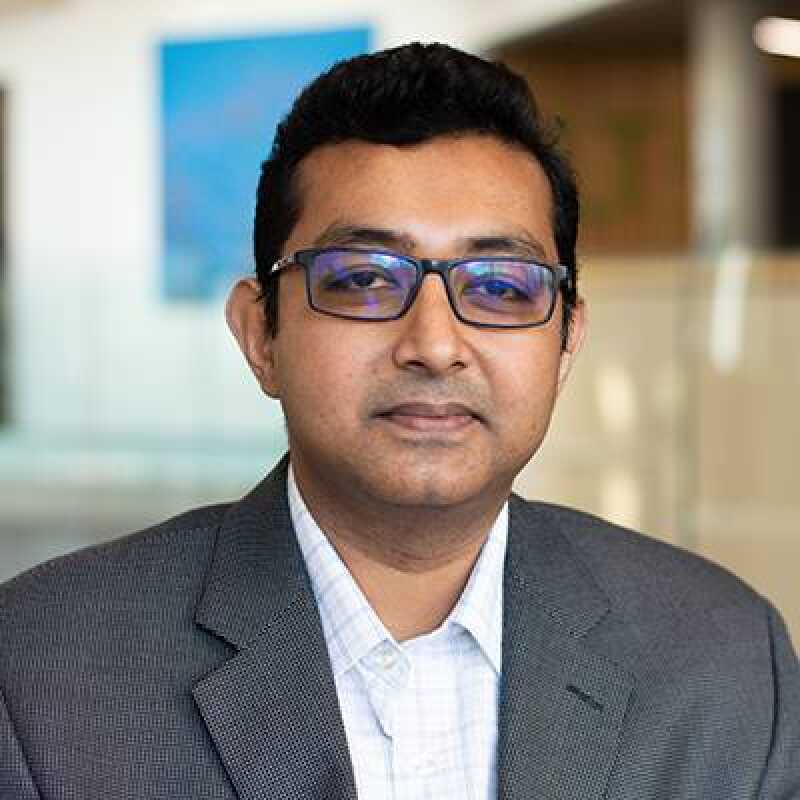 Dr Preetam Basu
Director of Studies for MSc Logistics and Supply Chain Management
Senior Lecturer in Operations Management
About
Preetam Basu is Senior Lecturer in Operations Management at Kent Business School. He is a member of the Department of Analytics, Operations & Systems.

Preetam joined Kent Business School in January 2022. He has a doctorate in Operations and Supply Chain Management from the University of Connecticut, USA. Earlier, he did his MS in Applied Mathematics from the University of Minnesota, USA.

Prior to joining KBS, Preetam was an Associate Professor in Operations Management at the Indian Institute of Management Calcutta (IIMC). He also served as the Chairperson Admissions and Chairperson Placements at IIMC. He was actively involved in executive education and has designed and delivered several training programs in general management, leadership, supply chain management, business analytics and data science for different organisations.

Preetam has worked in supply chain management and logistics, and revenue optimisation. Recently, his research work has focused on multichannel and omnichannel retail operations. He has co-authored a textbook on Operations Research and regularly reviews for various leading academic journals.

Research interests
Preetam's research interests are in:
Supply chain management
Supply Chain Finance
Pricing and revenue management
Omni-channel retailing
Business analytics
Preetam is a Mathematician by training and uses optimisation tools such as linear programming and dynamic programming, economic modelling, and game theory to solve analytical models primarily in the domain of supply chain management, revenue management, and multi/omnichannel retail. Recently, he has worked on empirical models based on econometrics and survey-based research methodology. He has also written multiple business case studies developed based on his interactions with different organizations.

He has published articles in various international journals of repute such as European Journal of Operational Research, Decision Support Systems, International Journal of Production Economics, International Journal of Production Research, Journal of Operational Research Society, Transportation Research Part E.
Teaching
Preetam has taught a wide variety of modules at undergraduate, postgraduate and MBA levels. These include introductory and advanced modules in spreadsheet modelling, optimisation, simulation, production and operations management, decision analysis, risk analytics, pricing and revenue optimisation.

Supervision
Preetam is interested in supervising PhD students in areas related to his research
interests.

Current Supervisees
Sambit Brata Rath (Indian Institute of Management Calcutta) - Essays at the interface of Supply chain finance and E-Commerce.
Samir Biswas (Indian Institute of Management Calcutta): "Essays on Improving Quality in Agricultural Supply Chains"
Past Supervisees
Vaishnavi Tunuguntla (Indian Institute of Management Calcutta) - Sponsored Search Advertising and Dynamic Pricing
Milan Kumar (Indian Institute of Management Calcutta)- Essays on Supply Chain Risk
Shounak Basak (Indian Institute of Management Calcutta) – Essays on the Interface of Operations and Pricing in Multi-Channel Sales
Mithu Rani Kuiti (Indian Institute of Management Calcutta) - Essays on the Impact of Cap-and-Trade Policies on Supply Chain Strategies
Suvendu Naskar(Indian Institute of Management Calcutta) - Exploring the link between IT, Operational Effectiveness and Firm Performance: An Empirical Study
Professional
Preetam is a member of the Institute for Operations Research and the Management Sciences (INFORMS), Production and Operations Management Society (POMS) and the Society of Operations Management (India).
Last updated