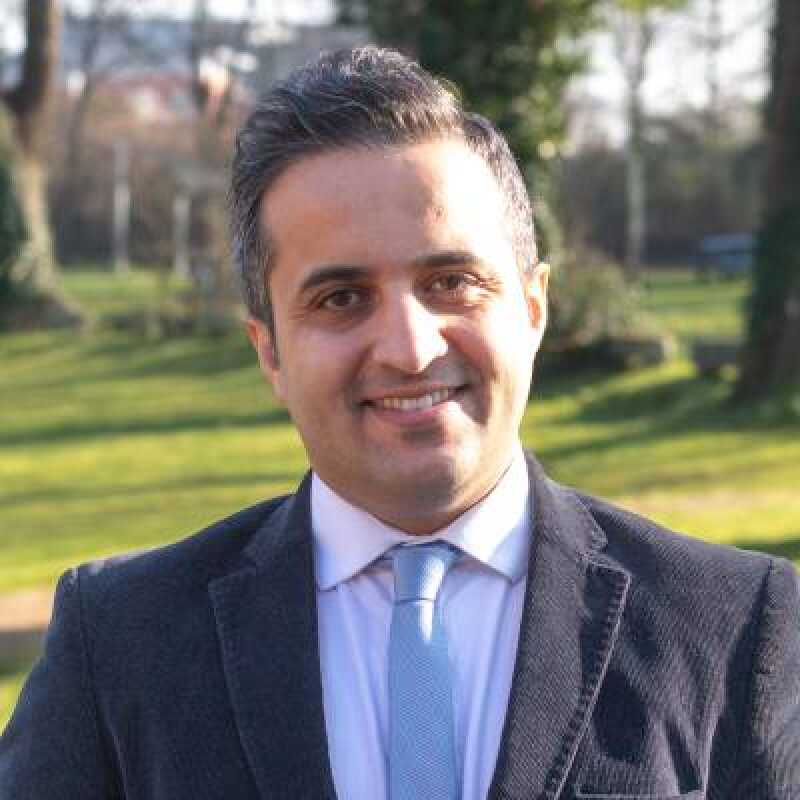 Dr Ramin Raeesi
Senior Lecturer in Management Science
Interim Director for the Centre for Logistics and Heuristic Optimisation
About
Dr Ramin Raeesi is a Senior Lecturer in Management Science and the Director of the Centre for Logistics and Heuristic Optimisation (CLHO) (interim), at the Department of Analytics, Operations and Systems, Kent Business School (KBS). He received his PhD in Management Science from Lancaster University Management School, where he won the Kingsman Prize 2019 for the best doctoral dissertation, and prior to joining KBS was a Postdoctoral Research Fellow in Operational Research at Brunel University London. 
Research interests
Ramin's main area of research corresponds mainly to optimisation problems that arise in supply chain, logistics and transport networks with a particular focus on decarbonisation. He is particularly interested in the vehicle routing problem and its extended applications in new fuel ecosystems such as that of electricity and hydrogen, and in routing and scheduling of mobile fuellers. Ramin is also actively conducting funded research on hydrogen supply chain design, new fuel and net-zero technologies adoption, maritime transportation, port operations, renewables and micro/smart grid optimisation, collaborative logistics, and infrastructure and fuel portability. Ramin's research interest cover: 

Combinatorial optimisation
Exact and (meta-/mat) heuristic solution algorithms
Multi-objective optimisation
The vehicle routing problem
Electric and hydrogen-fuelled road/maritime transport
Routing of mobile fuellers
Hydrogen supply chain design
Shared and collaborative logistics
Container terminal operations optimisation
Big data analytics
Renewable energy systems
Research Projects and Grants
Ramin was/is the principal investigator of several funded projects on decarbonising the road and maritime transport sectors:

"Maritime Hydrogen Highway (MHH): Land, Sea and Port Integration of a Smart Hydrogen Highway", PI, DfT through MarRI-UK, 01/10/2021 to 30/11/2024, £2,132,233 (£107,015 share)
"Dover Clean Ferry Power (DCFP)", PI, DfT through Innovate UK, 01/09/2021 to 31/03/2022, £438,326 (£93,621 share)
"Techno-economic feasibility study of hydrogen-fuelled freight transport", PI, EPSRC Network-H2, 15/05/2021 to 15/02/2022, £62,230 (£19,220 share)
"Analytics for Operational Sustainability: a knowledge exchange and consultancy model for KBS", PI, Internal Knowledge Exchange Development Fund, 01/02/2022 to 30/06/2022, £11,00
Teaching
Ramin teaches different topics in Business Analytics and Management Science and usually convenes the following modules: 


Supervision
Ramin is interested in supervising proposals relating to the theory and application of Operational Research.
Last updated