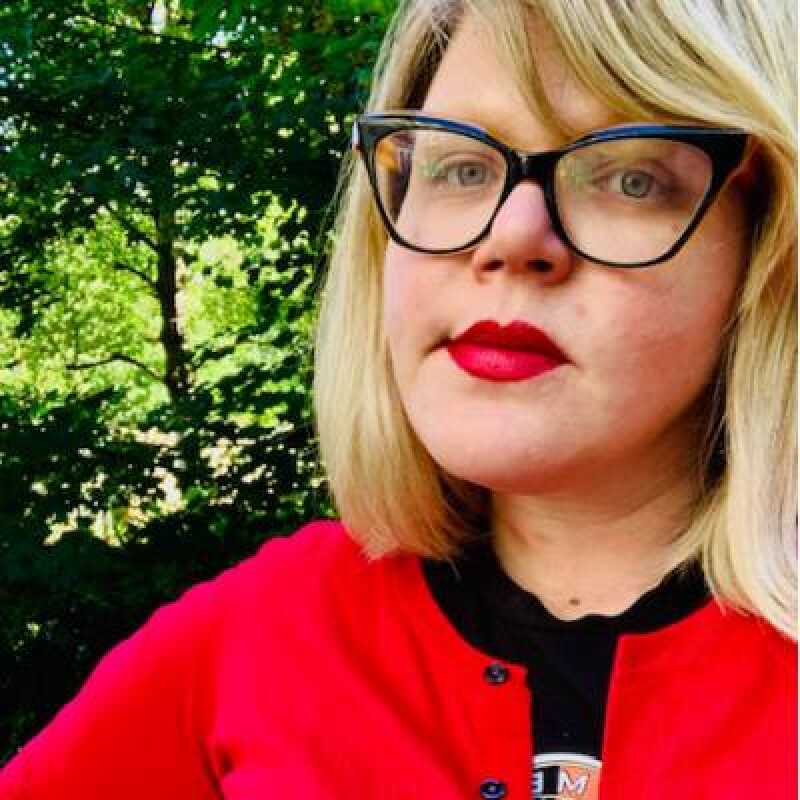 Kathryn Heffner
About
Kathryn (Kate) Heffner is a postgraduate student at the University of Kent completing her dissertation on women in science fiction fan cultures in post-war era. She holds a Master's Degree in Library and Information Science and a Bachelor's Degree in Literature from the University of Iowa. 

Kate currently serves as a judge on the board of the Arthur C. Clarke Award and the Science Fiction Research Association's Student Paper Prize. In the spring of 2022, she served as a graduate research assistant at Georgia Institute of Technology, for Professor Lisa Yaszek's recent work The Future is Female! Volume Two: More Classic Science Fiction Stories by Women (2022). She was awarded the Peter Nicholl's Prize for best essay in science fiction from Foundation: The International Journal of Science Fiction. Recent publications include the chapter 'Fan-Fiction' for the Routledge Handbook to Star Trek (2022), and 'Death and Disability in Octavia E. Butler's Kindred and Parable of the Sower' for Global Perspectives on the Liminality of the Supernatural: From Animus to Zombi (2022). She attributes the success of these works to her supportive academic community in science and technology studies, library information studies, science fiction studies, fan studies, and mentors at Kent. 

Research interests
Her dissertation explores the print history of women in science fiction fan cultures who used amateur printing practices to express their embodied relationship to science and technology. Specifically, she examines how science fiction fan magazines (colloquially referred to as 'fanzines') circulated amongst women to critique and shape the genre in the post-war era. The women who engaged in these fan practices identified themselves as 'femme-fans', drawing a distinction between masculinist science fiction fans who often disparaged the work of women within the genre. Her dissertation argues that many of the fandom related practices that we engage in today (such as cosplay, fan fiction, and fan activism) was initiated by women in this era. 


Kate's research is supervised by Professor Charlotte Sleigh, Dr. John Wills  and Dr. Vybarr Cregan-Reid.
Teaching

HI481 Making History




Last updated