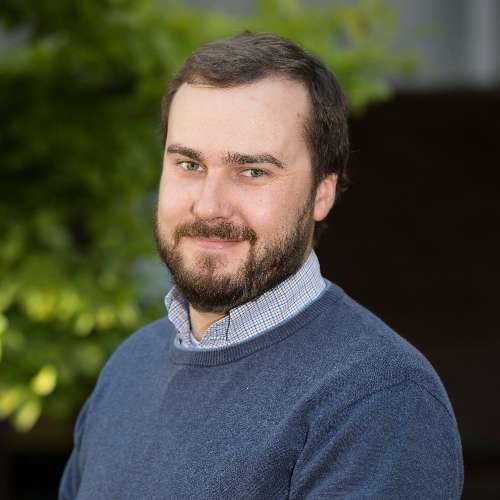 Dr William Butler
Outreach Officer
Associate Lecturer
About
Having been brought up in Swansea, South Wales, Dr William Butler undertook his undergraduate degree in War Studies at the University of Kent, and followed this with a Master's degree and PhD, both at Kent. 

As well as teaching at undergraduate and postgraduate level, William is the Outreach Officer for the School of History. Together with his team of postgraduates and undergraduates, he takes the study of history into local schools. Working with over 50 schools in the area, the team offers close curriculum support (particularly at GCSE and A Level), extra-curricular activities in conjunction with external partners, and study days at the University campus. If any schools or teachers are interested in arranging any support then please get in touch. 

If any students are interested in joining the team of ambassadors then do not hesitate to get in contact. The outreach team run a recruitment round a couple of times a year so look out for those opportunities too. 

Research interests
William undertook his PhD on 'The Irish Amateur Military Tradition in the British Army, 1854-1945', which came out as a monograph with Manchester University Press in 2016. In addition to this, he contributed a chapter to an edited volume (I. Beckett (ed.), Citizen Soldiers and the British Empire) released in August 2012 and has also published on the Ulster Home Guard during the Second World War.

In 2018 he published an article on the demobilisation strikes in the British Army after the First World War and is due to publish, with Liverpool University Press, a co-authored book on recruitment in Ireland during the First World War, due for release in late 2019. 
Teaching
At undergraduate level, William teaches on aspects of modern British history and British military history. At postgraduate level, he teaches on the First World War (Ireland and the war, and the British Home Front), and on war and propaganda. 
Professional
Will is a Fellow of the Royal Historical Society and the Membership Secretary for the Army Records Society. 
Publications
Article
Butler, W. (2016). The Formation of the Ulster Home Guard. Irish Historical Studies [Online] 40:230-246. Available at: https://doi.org/10.1017/ihs.2016.26.
Monograph
Butler, W. (2016). The Irish Amateur Military Tradition in the British Army, 1854-1992. Manchester University Press. Available at: http://www.manchesteruniversitypress.co.uk/9780719099380/.

Covering the period from the re-establishment of the Irish militia during the Crimean War until the disbandment of the Ulster Defence Regiment in 1992, this book examines the Irish amateur military tradition within the British Army, distinctive from a British amateur military tradition. Irish men and women of both religions and political persuasions made a significant contribution to these forces, and in so doing played an important role within the British Empire, whilst also providing a crucial link between the army and Irish society.

Utilising new source material, this book demonstrates the complex nature of Irish involvement with British institutions and its Empire. It argues that within this unique tradition, two divergent Protestant and Catholic traditions emerged, and membership of these organisations was used as a means of social mobility, for political patronage, and, crucially, to demonstrate loyalty to Britain and its Empire.
Last updated