Postgraduate Open Day
Join us at the Medway campus on Saturday 24 June or the Canterbury campus on Saturday 1 July. Meet our staff and students, find out more about our Master's and PhDs, and experience our stunning locations for yourself.
Our Research Students benefit immensely from a vibrant research community, a supportive environment and many opportunities to engage critically with academic research and contemporary issues. They are immersed in a research culture which situates legal studies in its historical, political, social and economic context.

Overview
Kent Law School (KLS) is widely recognised as a world leader in critical and interdisciplinary scholarship including socio-legal studies, law and humanities, critical legal studies and feminist theory; and its research has been ranked second in the UK during the last round of the Research Excellence Framework (REF) exercise by the Times Higher Education (THE).
In addition to the standard on campus research degree, we have also developed an external research route. External research degrees are designed for those who are in the process of establishing their careers as researchers or who need to study alongside other commitments. They are ideal for individuals who are looking for an opportunity to undertake a PhD but may not be in a position to relocate. International students wishing to undertake their entire programme from overseas will not require immigration sponsorship and should apply as an external research student, stating this clearly in the Reasons for Study section of the application form.
You can study full-time or part-time. Studying for a PhD part-time is a rewarding and challenging experience. While everyone is different we would expect students to need at least 2 days a week to focus intensively on their PhD in addition to the compulsory training offered. There may also be additional periods of more intense and concentrated research and writing. We do not advise full-time working while studying for a PhD part-time; and suggest part-time applicants who are working to outline a plan in their application for how they intend to balance working with their PhD study.
Whatever your mode of study, you will be part of Kent Law School which has an active, supportive and vibrant student community, with excellent dedicated postgraduate facilities, who benefit from cutting-edge legal training. You are usually allocated two supervisors, who give guidance about the nature of the research, the standard of work required, and about the relevant literature and sources that should be consulted. You meet with supervisors monthly, ensuring consistent and continuous support during the length of the degree.
We welcome applications for research degrees in a wide range of areas. You should accompany your application with a proposal of up to 10 pages including an outline of the research project you envisage, your research questions, your intended methodology, and an explanation of how your project will advance the existing scholarly literature on the topic. You are strongly advised to discuss your project with an appropriate member of staff (contact details on our website) or with the Director of Postgraduate Research prior to submitting your application. When preparing your proposal, you should read our 'Guide to writing a PhD or LLM by Research proposal.'
Kent Law School offers a limited number of scholarships to prospective PhD candidates.. Read more about scholarship opportunities in Kent Law School on our Postgraduate Funding page.

Research student Jess talks about studying for a PhD at Kent.
About Kent Law School
Kent Law School (KLS) is the UK's leading critical law school. Its research has been ranked second in the UK by the Times Higher Education. A cosmopolitan centre of world-class critical legal research, it offers a supportive and intellectually stimulating place to study postgraduate taught and research degrees.
In addition to learning the detail of the law, students at Kent are taught to think about the law with regard to its history, development and relationship with wider society. This approach allows students to fully understand the law. Our critical approach not only makes the study of law more interesting, it helps to develop crucial skills and abilities required for a career in legal practice.
You study within a close-knit, supportive and intellectually stimulating environment, working closely with academic staff. KLS uses critical research-led teaching throughout our programmes to ensure that you benefit from the Law School's world-class research.
It has established a number of research centres and groups that focus on particular areas of law, and postgraduate research students are encouraged and welcome to become involved with those that are close to their own research interests
Entry requirements
A first or good second class honours degree in law or a relevant subject. A Master's degree which incorporates a separate dissertation component is strongly recommended. Particular attention will be paid to your demonstrated ability to undertake a sustained piece of academic research and writing.
All applicants are considered on an individual basis and additional qualifications, professional qualifications and relevant experience may also be taken into account when considering applications.
International students
Please see our International Student website for entry requirements by country and other relevant information. Due to visa restrictions, students who require a student visa to study cannot study part-time unless undertaking a distance or blended-learning programme with no on-campus provision.
English language entry requirements
The University requires all non-native speakers of English to reach a minimum standard of proficiency in written and spoken English before beginning a postgraduate degree. Certain subjects require a higher level.
For detailed information see our English language requirements web pages.
Need help with English?
Please note that if you are required to meet an English language condition, we offer a number of pre-sessional courses in English for Academic Purposes through Kent International Pathways.
Form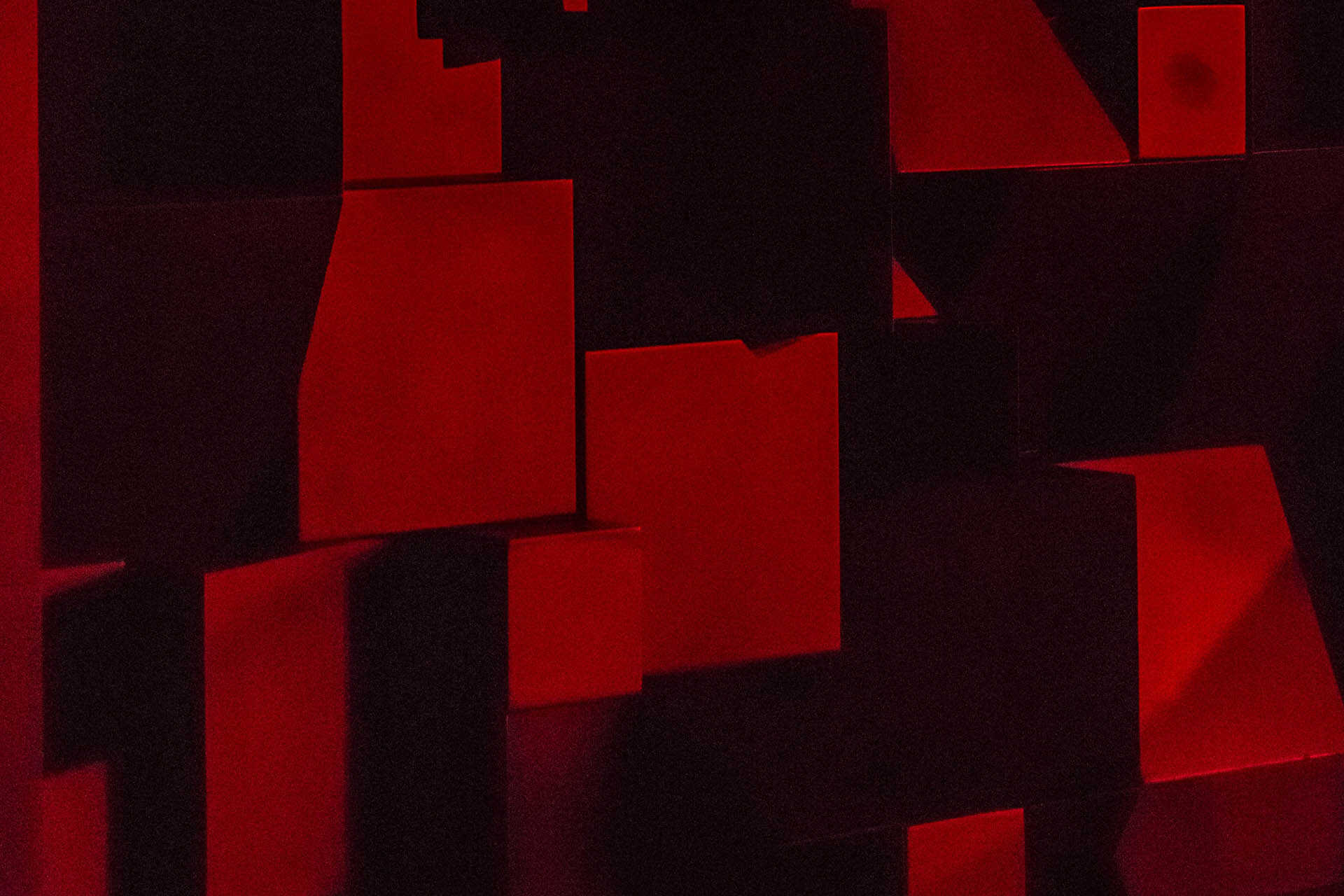 Sign up for email updates
Course structure
Duration: 3 to 4 years full-time, 5 to 6 years part-time
Fees
The 2023/24 annual tuition fees for this programme are:
Full-time: Home - £4,712 | EU - £18,000 | Overseas - £18,000
Part-time: Home - £2,356 | EU - £9,000 | Overseas - £9,000
For students continuing on this programme fees will increase year on year by no more than RPI + 3% in each academic year of study except where regulated.* If you are uncertain about your fee status please contact information@kent.ac.uk
Additional costs
General additional costs
Find out more about general additional costs that you may pay when studying at Kent.
Funding
Search our scholarships finder for possible funding opportunities. You may find it helpful to look at both:
Scholarships
We have a range of subject-specific awards and scholarships for academic, sporting and musical achievement.
Search scholarships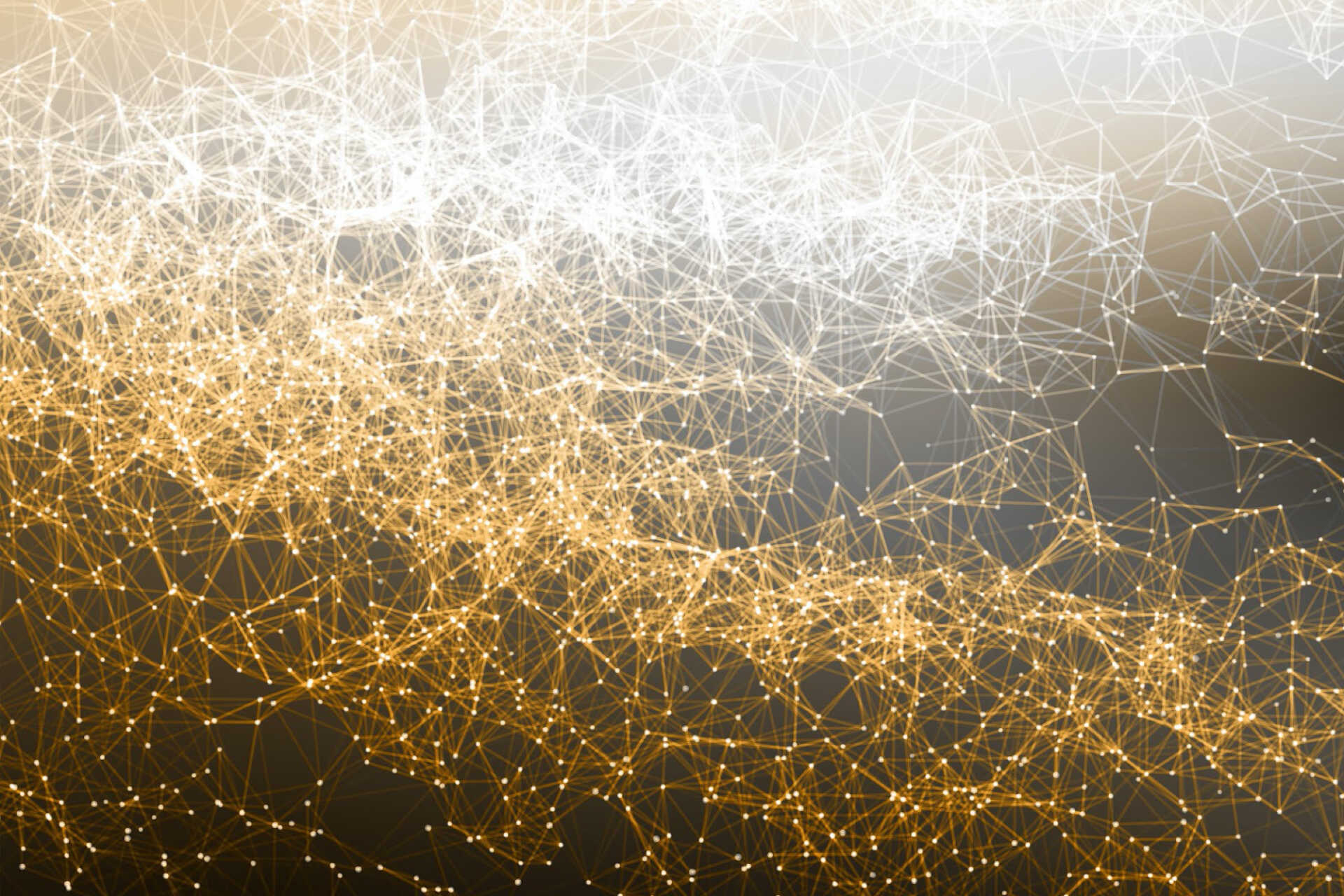 Independent rankings
In the Research Excellence Framework (REF) 2021, 100% of our Law research was classified as 'world-leading' or 'internationally excellent' for impact and environment.
Following the REF 2021, Law at Kent was ranked 2nd in the UK in the Times Higher Education.
Research
Research areas
Criminal Justice
Much of the School's research activity in criminal justice takes place in co-operation with the School of Sociology, Social Policy and Social Research and under the auspices of the Kent Criminal Justice Centre. Established in 1996, the Centre co-ordinates and encourages research in the field of criminal justice, and develops teaching and education initiatives, especially in co-operation with local criminal justice agencies.
Critical Commercial Law and Business Law and Regulation
Kent Law School has established a rich tradition of critical scholarship on the legal regulation of the business practices and commercial relations of market economies. Our experts inform research-led teaching in such fields as consumer debt and bankruptcy, secured credit, intellectual property, International Financial Institutions, economic development, international trade and business transactions, commercial arbitration, international labour regulation, corporate governance, regulation of personal financial services, e-commerce, and the law relating to banking and information technology.
Critical Obligations
Our expertise in the area of obligations shares a commitment to challenging the apparently coherent and common-sense rules of contract and tort. We do this by identifying the conflicts in the world outside of the textbook that shape and destabilise the operation of these rules, and by revealing the ideological, political, and distributive biases that the rules of contract and tort help to perpetuate.
Environmental Law
The Law School has long been established as a recognised centre of excellence in research and graduate teaching in environmental law, spanning international, EC and national law and policy. Current research interests include climate change, the aquatic environment, biodiversity conservation, regulation and enforcement, and trade.
European and Comparative Law
European and Comparative Law is being conducted both at an individual level as well as at the Kent Centre for European and Comparative Law, which was established in 2004 with a view to providing a framework for the further development of the Law School's research and teaching activities in this area. Research and teaching reaches from general areas of comparative and European public and private law to more specialised areas and specific projects.
Gender and Sexuality
Home to the Kent Centre for Law, Gender and Sexuality, Kent Law School makes a significant contribution to the development of feminist perspectives on law, nationally and internationally. The Centre produces wide-ranging interdisciplinary work, drawing on a broad range of intellectual trajectories in addition to legal studies, including political theory, philosophy, sociology, political economy, cultural studies, geography, history, and drama. The Centre explores how sexuality is produced through political categories of difference and how it is governed. The research carried out by the Centre demonstrates a shared preoccupation with inequality and social change.
Governance and Regulation
Legal research involves studying processes of regulation and governance. This research cluster focuses on the character of regulation and governance to critically understand the different modes through which governing takes place such as the conditions, relations of power and effects of governance and regulation. Work within this area is methodologically diverse. Intellectually, it draws on a range of areas including socio-legal studies; Foucauldian perspectives on power and governmentality; Actor Network Theory; feminist political theory and political economy; postcolonial studies; continental political philosophy; and cultural and utopian studies.
Healthcare Law and Ethics
A number of Kent Law School (KLS) staff have interests in the area of Health Care Law and Ethics, focusing in particular on issues relating to human reproduction. Much of the research carried out by scholars in this area is critical and theoretical and has a strong interdisciplinary flavour. In addition to conducting their own research projects, staff have developed strong and fruitful collaborations with ethicists and medical professionals.
International Law
The starting point for research in international law at Kent Law School is that international law is not apolitical and that its political ideology reflects the interests of powerful states and transnational economic actors. In both research and teaching, staff situate international law in the context of histories of colonialism to analyse critically its development, doctrines and ramifications. Critical International Law at KLS engages with theories of political economy, international relations and gender and sexuality to contribute to scholarly and policy debates across the spectrum of international law, which includes public, economic, human rights, criminal and commercial law. Scholars at the Centre for Critical International Law engage in the practical application of international law through litigation, training, research and consultancies for international organisations, NGOs and states.
Law and Political Economy & Law and Development
Law and its relation to political economy are addressed from a variety of angles, including the exploration of the micro and macro level of economic regulations as well as theoretical aspects of law and political economy.
Legal Theories and Philosophy
Identifying the fact that several academics do work in cultural, philosophical and political theory (including on normative concepts, religion and the state). Feminist and critical legal theories, including law and humanities approaches, as well as classical jurisprudence and philosophy of law, are focal points at Kent Law School.
Property Law
Kent Law School's property lawyers have a range of overlapping interests in both global and local property issues, as well as theoretical and historical ones. Their work covers indigenous people's rights, the environment, housing, community land, social enterprise, cultural heritage law and urban design, as well as the question of intellectual property. They have links with anthropologists working at the University and have run a very successful series of workshops exploring common interests. Their research draws on a multiplicity of theoretical perspectives including postcolonialism, feminism, and Foucault.
Other research areas within KLS include:
human rights
labour law
law and culture
law, science and technology
legal methods and epistemology
public law
race, religion and the law
legal history
law and philosophy.
Staff research interests
Kent's world-class academics provide research students with excellent supervision. The Law School is recognised for the international quality of its research, with expertise across many areas of law.
Profiles for each member of academic staff and their research interests are listed on the School's website, and we encourage intending students to review them to identify a potential supervisor. You can also use Kent's 'find a supervisor' function to search the profiles, searching by member of staff or by keyword related to your area of academic interest.
We also welcome and encourage you to contact the Law School prior to making an application; to discuss your proposed research, and to ensure that our expertise matches your research interests.
Careers
Employability is a key focus throughout the University and at Kent Law School you have the support of a dedicated Employability and Career Development Officer together with a broad choice of work placement opportunities, employability events and careers talks. Details of graduate internship schemes with NGOs, charities and other professional organisations are made available to postgraduate students via the School's Employability Blog.
Law graduates have gone on to careers in finance, international commerce, government and law or have joined, or started, an NGO or charity.
Study support
Postgraduate resources
Postgraduate students at Kent Law School have access to a postgraduate computing room, study area and common room with wireless internet access. The Law School has an active and inclusive extra-curricular academic and social scene, with weekly graduate seminars, a postgraduate student group for all students, and a regular guest lecture programme organised by our research centres and groups (which include the Centre for Critical International Law, the Kent Centre for Law, Gender and Sexuality, the Kent Centre for European and Comparative Law, the Kent Centre for Interdisciplinary Spatial Studies, the Center for Critical Thought and the Social Critiques of Law Research Group).
Award-winning Law Library
Our Law Library has long been a leader in the development of electronic resources for legal teaching and research. The extensive and up-to-date law collection in the University's Templeman Library is particularly strong on electronic material, and the Electronic Law Library includes numerous legal databases, which are increasingly invaluable tools for research. In addition, you can access the text of thousands of law journals online. Our law librarian is available to train you to use these resources and runs regular legal research classes with postgraduate students.
Support
We have a dedicated postgraduate office, offering support from application to graduation. Research students benefit from a research training programme in the first year. An academic staff member acts as postgraduate research co-ordinator and runs a weekly postgraduate study group, at which students present and discuss research. The Law School provides research students with an allowance for conferences and other research expenses, and an annual printing allowance.
Dynamic publishing culture
Staff publish regularly and widely in journals, conference proceedings and books. Recent contributions include: Modern Law Review; Social & Legal Studies; The Canadian Journal of Law & Society; Legal Studies; Signs: Journal of Women in Culture and Society; Law and Critique; Law Culture and The Humanities Journal.
Researcher Development Programme
Kent's Graduate School co-ordinates the Researcher Development Programme for research students, which includes workshops focused on research, specialist and transferable skills. The programme is mapped to the national Researcher Development Framework and covers a diverse range of topics, including subject-specific research skills, research management, personal effectiveness, communication skills, networking and teamworking, and career management skills.
Apply now
Please see the Kent Law School's guide to writing a research proposal for advice and guidance.

Learn more about the application process or begin your application by clicking on a link below.
You will be able to choose your preferred year of entry once you have started your application. You can also save and return to your application at any time.
Apply for entry to:
Contact us
United Kingdom/EU enquiries
PhD at Canterbury
Admissions enquiries
T: +44 (0)1227 827272

Subject enquiries
T: +44 (0)1227 824595

F: +44 (0)1227 827442