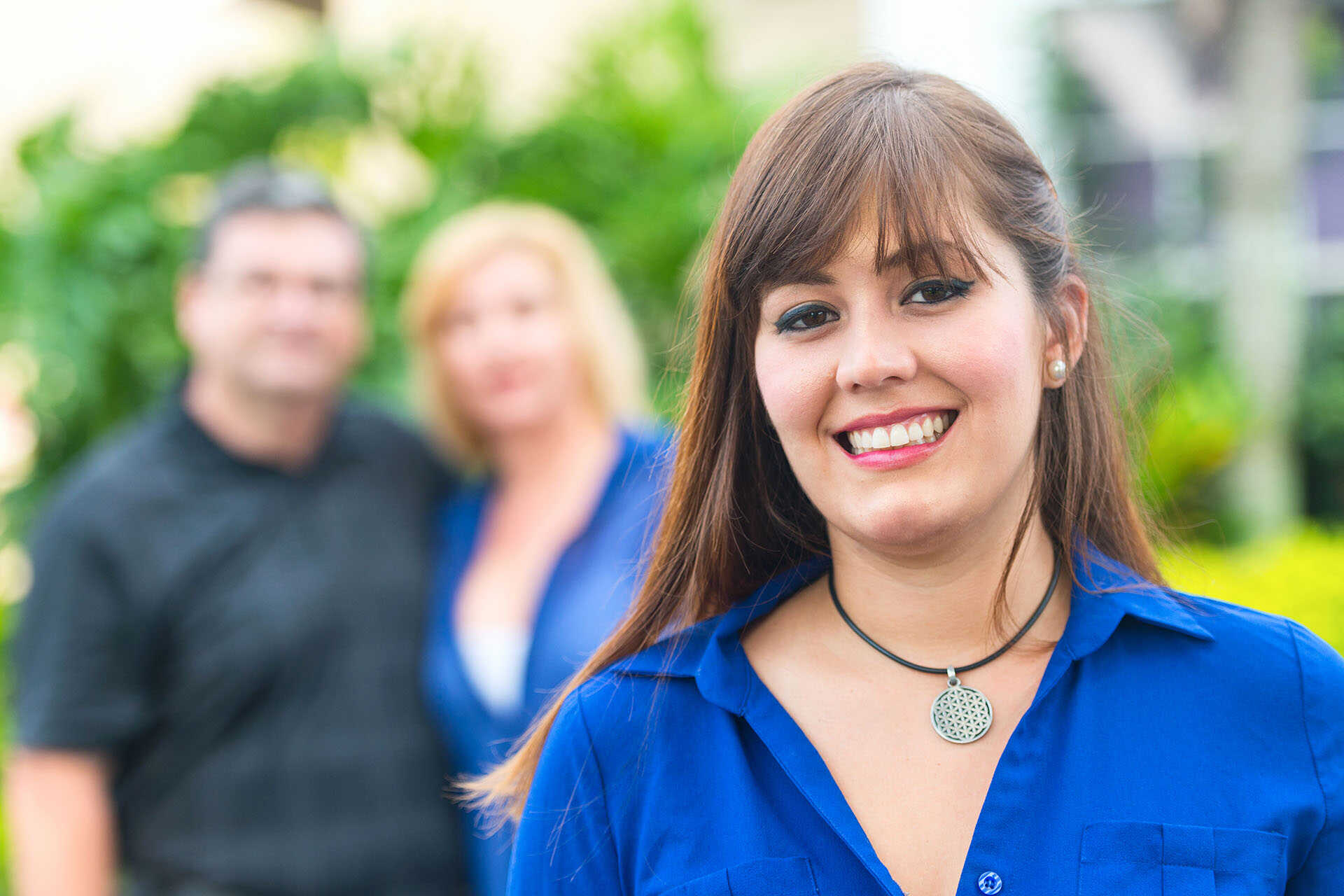 Starting university is a significant point in your child's life and we know you will want to help them to settle into their new routine and feel at home as quickly as possible. Whether they are living on-campus or at home, they may still need guidance and support from you if they want to talk, or need some advice.
The first few weeks are important and the sooner they can start to feel at home, the better. Your child may need some extra support and time to adjust, and that's OK. We have lots of support in place to help them, and you, while they start to find their feet and feel comfortable in their new surroundings.
Moving in
If your young person is moving into either our Canterbury campus accommodation or Pier Quays in Medway we have lots of information about arriving to make the drop-off and moving in process as easy as possible for everyone. Your young person will be sent pre-arrival emails from the Accommodation Team which takes them through what they need to do, but it can also be handy to familiarise yourself with our Accommodation Arrivals webpages too which includes what parking permits need to be printed, advice on what items to pack (or not pack) and more.
UniKitOut
Forget about lugging bulky bedding or heavy kitchen items - our friends at UniKitOut can help. Your young person can order a range of items including bedding and kitchen essentials from UniKitOut to be ready and waiting in their room ready for when they arrive.
UniKitOut order deadline for September 2023 arrivals
Place your order direct with UniKitOut by midnight Monday 11 September 2023 to get items delivered into their room. And remember to use the code KENT10 to receive 10% off your order!
Welcome Week – their first week
There's a full programme of activities especially designed to help them get to know their campus, meet lots of different people and get familiar with key services such as the library. View our 2023 Welcome Calendar to take a look at everything we have planned. Encourage them to get involved with Welcome Week as much as possible as these events will help the transition to university life, and help them to make friends.
Buddy Scheme
If your child feels they need some more personal support, they can apply to have a buddy through the Kent Union Buddy Scheme. They'll be matched with a Kent Union buddy based on their indicated preferences; whether that's what they are currently studying, their interests and hobbies, or how they are currently keeping busy. They'll be able to meet up with their buddy virtually or in person as often as the like. Find out more about the Buddy Scheme
Wellbeing Hub
Our Wellbeing Hub is a great resource for any student to help find mental health support, ways to stay physically fit and to how to maintain healthy and supportive relationships
A Kent student is never alone, and will never have to deal with an issue alone. They can reach out to many people who can help and offer support and guidance: Student Support and Wellbeing, the Student Union Advice Centre or their academic tutor. Find out more about support
Other useful tips
Reassure them that it takes time to settle in and if they get involved, join in and meet people very often that is where they will find their group and niche
Remind them that other new students are probably feeling nervous and shy too, even if it looks as though everyone else appears really confident. Encourage them to talk to as many people as they can, even if it's as simple as offering their new flatmate a cup of tea (biscuits are a great icebreaker!)
Try not to call every day. Agree a plan for keeping in touch; maybe a call every other day at first. Use text messages as a daily check in rather than a full-on call.
Universities vary in the ways they do things, so you may find that things might be slightly different from your own experience or that of a friend or other member of your family. Read through our Welcome pages and encourage your child to do the same. Encourage them to ask questions if they are unsure.
Teach them how to do their washing if they don't know how
If they are going to be living in self-catered accommodation, teach them a few basic recipes they can make in bulk and freeze. The Student Food Project YouTube channel is a great resource with some great instructional videos on mastering the basics.
We've invested in the Blackbullion learning platform to help your child get on top of their finances from day one. Encourage them to do their free Money-Ready for Uni online course
If your child is living at home, try to give them some space and a sense of independence, but also set some boundaries. If they will be going out and not coming home, agree with them when they should let you know, and how they will contact you.