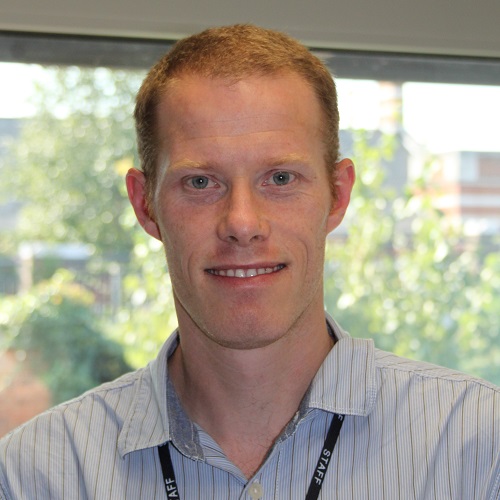 Dr Mark Burley
About
Dr Mark Burnley received a BSc (Hons) in Sport Science from the Chelsea School, University of Brighton in 1998, and commenced a PhD in Exercise Physiology in the same year.  He received his doctorate in 2001 and completed a PGCert in Academic Practice in 2002.  

After a year spent teaching at Brighton, Mark joined Aberystwyth University as a founding member of the department of Sport and Exercise Science, where he remained for 10 years teaching human and equine physiology and biomechanics.  

His PhD thesis examined the effect of prior exercise on the pulmonary oxygen uptake response to high-intensity exercise, and he continued to investigate the kinetics of oxygen uptake and the physiology of high-intensity exercise tolerance throughout his time at Aberystwyth.  

He joined the School of Sport and Exercise Sciences at the University of Kent in September 2012.
Research interests
Endurance physiology, specifically the oxygen uptake and metabolic responses to exercise and the power-duration relationship.

Specifically, what fascinates me is why such a large fraction of the exercise intensity spectrum is both non-steady state and unsustainable (i.e., beyond about 20-30% of peak force or power).  

My research has been, and continues to be, focused on why this is the case, what role the oxygen uptake response plays in exercise tolerance, and how the oxygen uptake response can be altered acutely to increase/reduce that tolerance.  This research also has major implications for the design and interpretation of a range of tests used to determined VO2max and critical power.

Mark's current research interest is the physiological basis of the critical power concept and its relationship to the neuromuscular fatigue process.
Last updated