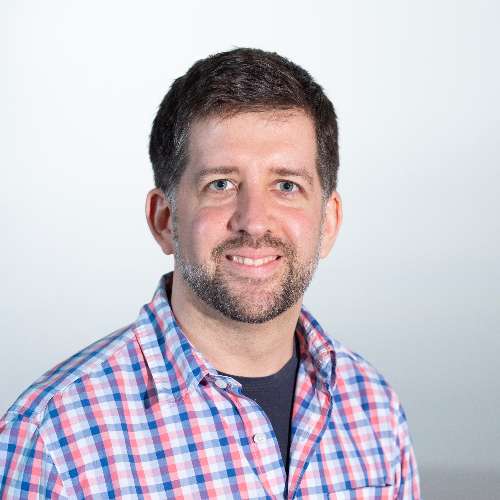 Dr Tobias Heinrich
About
Dr Tobias Heinrich studied at the University of Vienna and the Humboldt University Berlin. Before before joining the Department of Modern Languages at the University of Kent in 2017, he taught at the University of Oxford and the University of Vienna. 

From 2012-2014, he was Deputy Director of the Boltzmann Institute for the History and Theory of Biography.

Tobias has published on German literature from the eighteenth to the twenty-first century, on authors like Johann Wilhelm Gleim, Johann Gottfried Herder, Christoph Martin Wieland, Hugo von Hofmannsthal and Alexander Kluge. He is particularly interested in questions of Life Writing, which are addressed in a monograph on Theories of Biography circa 1800 (Leben lesen. Theorien der Biographie um 1800) that appeared with Böhlau in 2016. He is also member of the editorial board for the European Journal of Life Writing.
Research interests
Tobias' main research interests are in German literature of the eighteenth century, historical and contemporary genres of life writing, literary theory and Austrian literature and film. 

His current research project investigates the ways in which the epistolary culture of German Enlightenment resembles current practices in social media.  
Teaching
Tobias teaches modern German literature, culture and language.
Publications
Article
Heinrich, T. (2019).

Migration and Space in Contemporary Austrian Cinema

.

Austrian Studies

[Online]

26

:229-244

.

Available at

:

http://dx.doi.org/10.5699/austrianstudies.26.2018.0229

.

This article is concerned with the relation of migration and space in contemporary Austrian cinema. Based on four exemplary films (Barbara Albert's Nordrand, Nina Kusturica's Little Alien, Ed Moschitz' Mama illegal und Arman T. Riahi's Die Migrantigen), it will trace the diverse concepts of space that are interwoven within the discourse of migration. Employing theoretical approaches by Michel de Certeau and Homi K. Bhabha, the article will show how film can scrutinize dichotomies like inside and outside, home and abroad and suggest new ideas of space that do justice to the dynamic, transitionary realities of migration.

Heinrich, T. (2018).

'Er ist unser': The Public Appropriation of Franz Grillparzer (1871/1891)

.

Forum for Modern Language Studies

[Online]

54

:335-353

.

Available at

:

https://doi.org/10.1093/fmls/cqy024

.

Taking the examples of the celebrations for Franz Grillparzer's eightieth birthday in 1871 and the commemoration of his centenary in 1891, this article investigates the strategies of the playwright's idolization in public memory. By analysing the newspaper coverage of both events, it explores Grillparzer's coronation as Austrian national author in the light of German unification, but also the ways in which the poet's life served to reflect on fundamental societal changes in the nineteenth century. The two celebrations thus produce two fundamentally different constructions of the author's role in the public imagination. In 1871, Grillparzer's writings are adduced to support various, often opposing, political positions towards German unification. Twenty years later, the focus is on Grillparzer as a biographical subject: an effort to popularize his image, but also to develop an awareness of the historical transformations that came to shape Vienna at the turn of the century. As the interest shifts from the national to the local, the course of Grillparzer's life is employed to mirror the city's gradual transition into modernity.

Heinrich, T. (2014).

Communicative Identity in the Eighteenth Century: Johann Wilhelm Ludwig Gleim's Epistolary Network and the Cult of Friendship

.

European Journal of Life Writing

[Online]

3

:VC 100-VC 122

.

Available at

:

http://dx.doi.org/10.5463/ejlw.3.140

.

In recent years the field of 'life writing' has been shaped by critical approaches that have abandoned traditional notions of the singular, self-governing individual in favor of a multiple and processual concept of the subject which understands the self as socially determined. A key role is played by an engagement with the technological and medial requirements – the material basis – of the subject's construction.

In contributing to this debate, this article looks at a configuration that, while it has numerous structural analogies to the present, is historically situated in the eighteenth century. Using the example of the epistolary network around the German Enlightenment figure Johann Wilhelm Ludwig Gleim (1719–1803), I will argue that at one of the decisive turning points in the formation of the modern concept of the subject there was a form of medial communication which stood at odds to the idea of a unified and autonomous self. Through the relationship created between author and addressee, the letter constructed changing versions of the self that made the success of communication dependent on the play between textual ambiguities and the imagination. At the same time the article examines the role of the visual image as a substitute for the other in epistolary communication. Under the guiding concept of 'friendship' a network of text and identity production occurring in parallel is formed. Such a network is not solely based on the principle of individual autonomy but also on collective recognition.

Heinrich, T. (2012).

Wolfgang Amadeus Mozart - Die biographische Konstruktion eines Genies

.

Der Deutschunterricht

64

:14-27

.

Heinrich, T. (2009).

'This, I believe, is the only means of defying death': Johann Gottfried Herder's concept of Intellectual Biography

.

Lumen: Selected Proceedings from the Canadian Society for Eighteenth-Century Studies

[Online]

28

:51-67

.

Available at

:

http://dx.doi.org/10.7202/1012037ar

.
Book
Heinrich, T. (2016).

Leben lesen: Zur Theorie der Biographie um 1800 [Reading Lives: On the Theory of Biography circa 1800]

.

[Online]

.

Wien

:

Böhlau

.

Available at

:

http://www.boehlau-verlag.com/978-3-205-20290-5.html

.
Book section
Heinrich, T. (2019). Tugendempfindsamkeit und Warencharakter. Freundschaft im 18. Jahrhundert, ihre Konzeptualisierung und ihre Ausgestaltung im gedruckten Brief.

in:

Schilling, E. and Michaelis-König, A. eds.

Poetik und Praxis der Freundschaft (1800-1933)

.

Heidelberg

:

Winter

,

pp.

23-36

.

Heinrich, T. (2019). Schreib mal wieder! Fremdsprachendidaktische Überlegungen zum Brief im Zeitalter der digitalen Kommunikation.

in:

Welke, T. and Faistauer, R. eds.

Eintauchen in andere Welten. Vielfalt ästhetischer Texte im Kontext Deutsch als Fremdsprache und Deutsch als Zweitsprache

.

Wien

:

Praesens

,

pp.

177-192

.

Heinrich, T. (2017). The Living Memory of Biography: Johann Gottfried Herder's 'Fifth Letter on the Furtherance of Humanity'.

in:

Hemecker, W. and Saunders, E. eds.

Biography in Theory: Key Texts with Commentaries

.

Berlin, Boston

:

De Gruyter

,

pp.

22-26

.

Available at

:

https://www.degruyter.com/view/product/478073

.

Heinrich, T. (2016). Wieviel Goethe verträgt DaF/DaZ? Möglichkeiten im Umgang mit vermeintlich 'schwierigen' Texten.

in:

Ahamer, V. et al. eds.

In die Welt hinaus. Festschrift für Renate Faistauer

.

Wien

:

Praesens

,

pp.

271-284

.

Available at

:

http://www.praesens.at/praesens2013/?p=5640

.

Heinrich, T. (2014). Porträts, Denkmäler, Galerien. Zur Genese bildhafter Denkfiguren in der Biographik um 1800.

in:

Berg, G. ed.

Wissenstexturen. Literaturische Gattungen als Organisationsformen von Wissen

.

Frankfurt am Main

:

Peter Lang

,

pp.

105-124

.

Heinrich, T. (2014). Akademisches Gymnasium. Pflichterfüllungswolken und Künstlerträume.

in:

Hemecker, W. and Heumann, K. eds.

Hofmannsthal. Orte

.

Wien

:

Zsolnay

,

pp.

32-48

.

Heinrich, T. (2013). Biographie als Übersetzung: Zur Genealogie der Biographie um 1800.

in:

Clar, P., Greulich, M. and Springsits, B. eds.

Zeitgemäße Verknüpfungen. Ergebnisse des DoktorandInnenworkshops der Wiener Germanistik

.

Wien

:

Praesens

,

pp.

254-272

.

Heinrich, T. (2011). Das lebendige Gedächtnis der Biographie: Johann Gottfried Herders 'Fünfter Brief zu Beförderung der Humanität'.

in:

Theorie der Biographie: Grundlagentexte und Kommentar

.

Berlin, New York

:

de Gruyter

,

pp.

23-27

.

Heinrich, T. (2009). Biographie als Hermeneutik. Johann Gottfried Herders biographischer Essay 'Über Thomas Abbts Schriften'.

in:

Hemecker, W. ed.

Die Biographie - Beiträge zu ihrer Geschichte

.

Berlin, New York

:

de Gruyter

,

pp.

13-41

.

Heinrich, T. (2009). Die montierte Biographie. Alexander Kluges Lebensläufe als Modell 'offener' Biographik.

in:

Hemecker, W. ed.

Die Biographie - Beiträge zu ihrer Geschichte

.

Berlin, New York

:

de Gruyter

,

pp.

367-392

.
Last updated