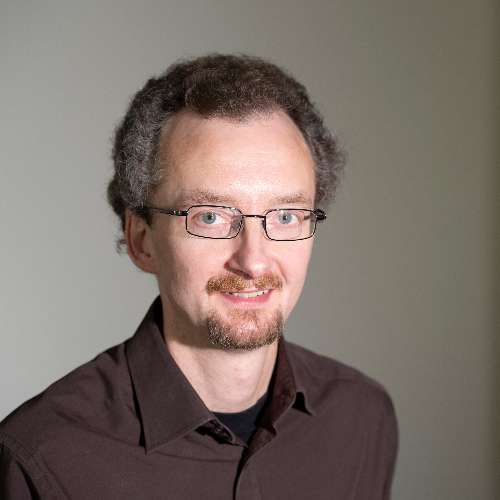 Dr Alex Marlow-Mann
About
After completing undergraduate studies in Film Studies and Italian at the University of Kent, Dr Alex Marlow-Mann pursued graduate studies in Film Archiving at the University of East Anglia and obtained a PhD in Italian film from the University of Reading. 

Alex has held positions in both film studies and modern languages at the Universities of Leeds, St Andrews and Birmingham before returning to Kent to take up his current position in 2015. He worked for both the National Film and Television Archive and the Filmographic Department of the British Film Institute and as theatre manager of the Reading Film Theatre. He also spent several years living and working in Italy, in both Pisa and Naples.
Teaching
Alex teaches modules on Italian cinema, modern Italian culture and Italian language (with a particular emphasis on translation).
Publications
Article
Marlow-Mann, A. and Mendik, X. (2016). Death, Desire and Dania: Satire, Sexuality and Erotic Mobility in 1970s and 1980s Italy. Cine-Excess [Online]. Available at: http://www.cine-excess.co.uk/death-desire-and-dania-satire-sexuality-and-erotic-mobility-in-1970s-and-1980s-italy.html.

Article in special issue: European Erotic Cinema: identity, desire and disgust

Marlow-Mann, A., Marcus, M. and Antonello, P. (2010). Il Divo: A Discussion. The Italianist [Online] 30:245-271. Available at: http://doi.org/10.1179/026143410X12724449730213.

Marlow-Mann, A. (2009). The Tears of Naples' Daughters: Re-interpreting the Sceneggiatain Mario Martone's L'amore molesto. The Italianist [Online] 29:199-213. Available at: http://doi.org/10.1179/026143409X12488561926342.

This article sets out to explore the relationship between L'amore molesto (Mario Martone, 1995) and the kind of traditional Neapolitan narratives exemplified by the sceneggiata and the filone napoletano through an analysis of its intertextual relationship with Lacrime napulitane (Ciro Ippolito, 1981).It will be argued that L'amore molesto constitutes less a complete break with tradition than a complex reconfiguration of the ideological basis and functional aims of traditional Neapolitan cinema, making them more congenial to contemporary audiences. In this respect it is exemplary of the approach employed by the New Neapolitan Cinema that emerged in the 1990s and of which it is part.

Marlow-Mann, A. (2001). Gli ultimi giorni di Pompei or the Evolution of the Italian Historical Epic (1908-1926). La Valle dell'Eden:67-78.
Book
Marlow-Mann, A. (2011). The New Neapolitan Cinema. [Online]. Edinburgh University Press. Available at: http://dx.doi.org/10.3366/edinburgh/9780748640669.001.0001.

Vito and the Others (1991), Death of a Neapolitan Mathematician (1992) and Libera (1993), the debuts of three young Neapolitan filmmakers, stood out dramatically from the landscape of Italian cinema in the early 1990s. On the back of their critical success, over the next decade and a half, Naples became a thriving centre for film production.

In this first study in English of one of the most vital and stimulating currents in contemporary European Cinema, Alex Marlow-Mann provides a detailed, multi-faceted and provocative study of this distinct regional tradition. In tracing the movement's relationship with the popular musical melodramas previously produced in Naples, he reveals how contemporary Neapolitan filmmakers have interrogated, subverted and reconfigured cinematic convention as part of a through-going re-examination of Neapolitan identity.

Key features include:

analyses of over 45 contemporary Italian films, including Paolo Sorrentino's The Consequences of Love, Mario Martone's L'amore molesto, Antonio Capuano's Pianese Nunzio: 14 in May and Vincenzo Marra's Sailing Home
a theoretical discussion of the concept of regional cinema
an examination of the movement in its broader context as both product and critique of Mayor Bassolino's 'Neapolitan Renaissance'
a study of one European film industry in terms of legislation, production, distribution and exhibition.

Alex Marlow-Mann has taught Italian cinema at the universities of Reading, Cardiff and Leeds and has published numerous articles on the subject. He first became interested in Neapolitan cinema when living in the city.
Book section
Marlow-Mann, A. (2017). Regional Cinema: Micro-mapping and Glocalisation. In: Stone, R., Cooke, P., Dennison, S. and Marlow-Mann, A. eds. The Routledge Companion to World Cinema. Routledge. Available at: https://www.routledge.com/9781138918801.

Marlow-Mann, A. (2016). Whose Heritage?: Noi credevamo (We Believed) and the National, Regional and Transnational Dynamics of the Risorgimento Film. In: Screening European Heritage: Creating and Consuming History on Film. London, UK: Palgrave MacMillan, pp. 45-60. Available at: http://dx.doi.org/10.1057/978-1-137-52280-1_3.

This essay will focus on Noi credevamo (We Believed, Mario Martone 2010), an ambitious and high-profile historical film about the events leading up to the Unification of Italy in the latter part of the nineteenth century. Highly acclaimed and enormously successful domestically, the film is undoubtedly one of the most accomplished and significant Italian films of recent years, although it failed to achieve a similar impact internationally. At first glance the film would appear to be a celebration of Italian culture and a commemoration of the founding of the nation, but in actual fact it constitutes a complex historiographic intervention that illuminates previously neglected or under-emphasised elements of Italian history and problematises conventional unification narratives by emphasising both the use of questionable acts of violence and the ultimate failure to achieve a true popular revolution. The tensions between the film's foregrounding of national heritage and the complexities raised by its historiographic discourse, together with the differing receptions it achieved on the national and international stage, prompt questions about how regional and transnational dynamics impinge on national heritage narratives, which are relevant to a broader consideration of European heritage films in the new millennium.

Marlow-Mann, A. (2014). Subjectivity and the Ethnographic Gaze in Antonio Capuano's 'Vito e gli altri'. In: Hipkins, D. and Pitt, R. eds. New Visions of the Child in Italian Cinema. Peter Lang, pp. 267-284. Available at: http://dx.doi.org/10.3726/978-3-0353-0629-3.

Marlow-Mann, A. (2013). Strategies of Tension: Towards a Re-Interpretation of Enzo G. Castellari's The Big Racket and The Italian Crime Film. In: Bayman, L. and Rigoletto, S. eds. Popular Italian Cinema. Palgrave Macmillan, pp. 133-146. Available at: http://www.palgrave.com/page/detail/popular-italian-cinema-louis-bayman/?isb=9780230300163.

Marlow-Mann, A. (2012). Italy. In: Creekmur, C. and Mokdad, L. eds. The International Film Musical. Edinburgh University Press, pp. 80-91. Available at: https://edinburghuniversitypress.com/book-the-international-film-musical-10217.html.

Marlow-Mann, A. (2011). Gothic Horror. In: Bayman, L. ed. Directory of World Cinema: Italy. Intellect, pp. 154-175. Available at: http://www.intellectbooks.co.uk/books/view-Book,id=4764.

Marlow-Mann, A. (2010). Character Engagement and Alienation in the Cinema of Paolo Sorrentino. In: Hope, W. ed. Italian Film Directors in the New Millennium. Newcastle upon Tyne: Cambridge Scholars Publishing, pp. 161-173. Available at: http://www.cambridgescholars.com/italian-film-directors-in-the-new-millennium-16.

Marlow-Mann, A. (2006). Un cinema di nicchia: le fortune in Gran Bretagna. In: Zagarrio, V. ed. La Meglio gioventù: Nuovo Cinema Italiano 2000-2006. Marsilio, pp. 292-296. Available at: http://www.marsilioeditori.it.

Marlow-Mann, A. (2002). British Series and Serials in the Silent Era. In: Higson, A. ed. Young And Innocent? The Cinema in Britain, 1896-1930. Exeter: University of Exeter Press, pp. 147-161. Available at: http://www.exeterpress.co.uk/en-gb/Book/181/Young_And_Innocent_.html.
Edited book
Marlow-Mann, A. (2017). The Routledge Companion to World Cinema. [Online]. Stone, R., Cooke, P., Dennison, S. and Marlow-Mann, A. eds. Routledge. Available at: https://www.routledge.com/9781138918801.

Marlow-Mann, A. (2013). Film Festival Yearbook 5: Archival Film Festivals. [Online]. Marlow-Mann, A. ed. St Andrews Film Studies. Available at: http://stafs.org/books/film-festival-yearbook-5-archival-film-festivals/.

Most people associate film festivals with premieres and the dissemination of the latest trends in cinema. However, the past three decades has also seen the rise of festivals dedicated to re-presenting cinema's past through restorations, retrospectives and rediscoveries.

This anthology is the first to chart the development of this phenomenon, while also considering such key issues as: the relationship between archives and festivals, the role of live music and the event screening, canon formation and the impact of digital technologies. Featuring writings by Paolo Cherchi Usai, Ian Christie, David Robinson, interviews with Tom Luddy and Nick Varley, and chapters by festival specialists and scholars, Archival Film Festivals contains a dozen case studies from around the globe, five interviews with festival directors, programmers and distributors, a themed bibliography and a table of archival film festivals from around the world.
Edited journal
Marlow-Mann, A. and Mendik, X. eds. (2016). European Erotic Cinema: Identity, Desire and Disgust. Cine-Excess [Online]. Available at: http://www.cine-excess.co.uk/issue-2-european-erotic-cinema.html.
Last updated