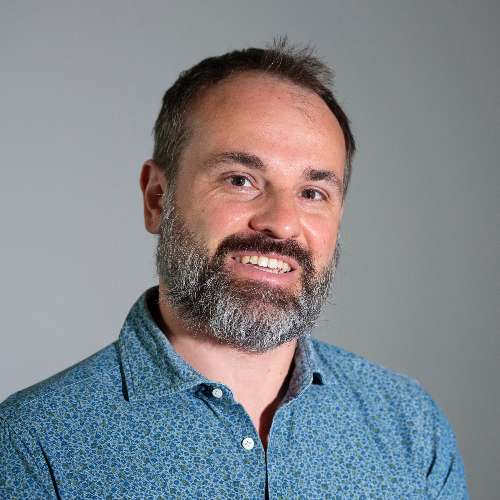 Dr Leslie de Vries
Lecturer in East Asian Studies
Admissions Officer
About
Dr Leslie de Vries is a historian of medicine and religion in East Asia. 

Having graduated with an MA in Oriental Languages and Cultures (majoring in Japanese Studies) at Ghent University, and triggered by experiences with Daoist inspired martial arts, health practices and internal alchemy at China Arts College (Antwerp), Leslie continued his studies of Chinese language and culture at Zhejiang University. After his return from China, he taught Chinese and Japanese language and culture at Ghent University, where he also earned his doctoral degree with a dissertation on the Chinese doctor Zhao Xianke (fl. 1607). 

Before joining the University of Kent, Leslie was a Research Fellow in the project 'Beyond Tradition: Ways of Knowing and Styles of Practice in East Asian Medicines, 1000 to the Present' (funded by the Wellcome Trust, PI Prof Volker Scheid) at the University of Westminster.


Research interests
Leslie's research interests include the history of medicine and religion in China, Vietnam and Japan, with a focus on cosmology, the body, self-cultivation and therapy.
Teaching
Leslie teaches East Asian religions, philosophy, culture and medical humanities.
Publications
Article
de Vries, L. (2015).

The Dangers of 'Warming and Replenishing' (wenbu) during the Ming to Qing Epistemic Transition

.

Asian Medicine

[Online]

10

:90-120

.

Available at

:

http://booksandjournals.brillonline.com/content/journals/10.1163/15734218-12341347

.

Through a case study of Zhao Xianke's One Principle through Medicine (Yiguan ) (1617?) and Xu Dachun's (1693-1771) denouncements of this text, my article zooms in on divergent discourses on the safety and efficacy of medicinal substances and compounds in late imperial China. Although Xu Dachun's fierce attacks on the popular 'warming and replenishing' (wenbu ) therapies can be situated in an epistemic shift from the cosmology of 'Song learning' (songxue ) towards the philology of 'Han learning' (hanxue ) and 'evidential research' (kaozheng ), I argue that more complex issues were at stake as well. Changed political, social, ethical, and economic realities shaped new and multifaceted perceptions of the nature of medicine, the medical profession, and the usage of medicinals in the aftermath of the Ming to Qing transition.

de Vries, L. (2014).

The Authentic Person as Ideal for the Late Ming Dynasty Physician: Daoist Inner Alchemy in Zhang Jiebin's Commentary on the Huangdi neijing

.

Synthesis Philosophica

[Online]

29

:63-82

.

Available at

:

https://hrcak.srce.hr/138231

.

At the end of the Ming dynasty (1368–1644), Daoist inner alchemy had a significant influ- ence on the medical theories of some of the most prominent scholar physicians in Jiangnan China. In this article, I zoom in on Zhang Jiebin's (1563–1640) commentary on the Huangdi neijing (Inner Classic of the Yellow Emperor), the foundational text of Chinese medicine. In the first chapter of this text, four exemplary types of human beings are described. I analyse how Zhang Jiebin elaborates on one of them, the Authentic Person (zhenren). Abundantly referring to inner alchemical sources, his focus is on the essential constituents of the body: essence (jing), qi, and spirit (shen). I further show how Zhang emphasizes strong connec- tions between medicine and inner alchemy in a discussion on concrete practices, which could not only dispel disorders but also lead to the Daoist ideal of becoming a zhenren.
Book section
de Vries, L. (2017). The ??ng Nhân Pagoda and the Publication of Mister Lazy's Medical Encyclopedia.

in:

Salguero, C. P. ed.

Buddhism and Medicine: An Anthology of Premodern Sources

.

Columbia University Press

.

Available at

:

https://cup.columbia.edu/book/buddhism-and-medicine/9780231179942

.
Last updated