Explore the School of Engineering
Visit us
We're really excited to welcome you to Canterbury! There are a number of ways that you can visit our stunning campus, from Open Days and Applicant Days, to campus tours and self-guided tours.
2023 Open Days
Choosing a university is a big decision. Our Open Days are an opportunity for you to chat to our academic staff, take a tour of the campus and find out more about our degrees. You can choose to meet us on campus or at a virtual event.
Save the date!
Thursday 12 January 2023 (Virtual)
Saturday 22 April 2023
Saturday 1 July 2023
2023 Applicant Days
Our Applicant Events for 2023 will be available to book soon.
Wednesday 22 February 2023
Saturday 4 March 2023
Saturday 18 March 2023
Wednesday 5 April 2023
Wednesday 10 May 2023 (Virtual)
There's a lot of support. If you go to the lecturers they will definitely help you out. And it's nice to sit and have a chat with them about engineering – your project, your future.
Take a look around our facilities
Explore our fantastic engineering and design facilities.
Support
In addition to Kent's Student Support and Wellbeing Service, you can access a range of support in the School of Engineering.
Student Support Team
The Student Support Team provides advice and support on any pastoral or academic issues, and can also help you access other forms of support available at Kent. You can visit them at their offices in Cornwallis South, or you can call
You can contact them before you arrive at Kent at CEMSSupport@kent.ac.uk
Your Academic Adviser
Each student at Kent is assigned an Academic Adviser. Your Academic Adviser stays the same throughout your undergraduate studies, and can provide personalised 1:1 academic advice and guidance throughout your studies. They may or may not teach you directly but will have specialist knowledge of your programme of study. Your Academic Adviser will also contact you to arrange meetings with you. During the meetings you'll cover important topics such as how you are managing university life, details relating to your course, your module choices and to how best support you going forward.
Academic Advisers can also signpost you to the wide variety of student support services aimed at improving your academic performance or more specialist support services for welfare advice.
Employability and Placements Team
The Employability and Placements Team can guide you through all the work-based opportunities available to you as a student, including skills workshops and inspirational speakers. They also provide advice and support on your Year in Industry, including CV workshops, mock interviews, help finding a placement, and application guidance. We also visit you during your placement year to see how you're getting on!
Student Success and Attainment Team
This team covers a broad spectrum of different activities including looking after our student reps and societies, planning student events, answering general student enquiries, collecting student feedback (for example via our student voice forums) and planning activities to help you to make connections and to promote equality, diversity and inclusivity.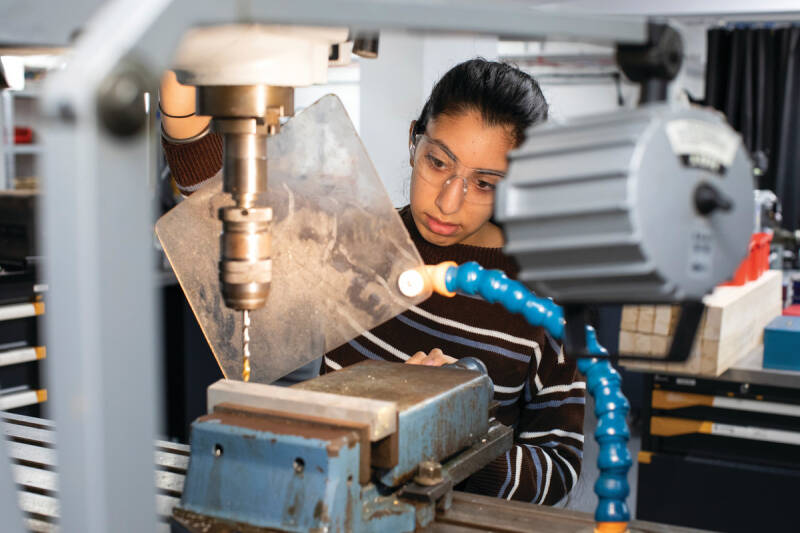 Your application
Please continue to check your applicant portal regularly for any updates on your application. We understand you may have concerns following the cancellation of final exams in the UK but please be assured we are aware of the extraordinary situations in which you find yourselves and will be taking these into consideration when making decisions. Please feel welcome to contact our Admissions Team at CEMSadmissions@kent.ac.uk if you would like to discuss your individual situation.
I love hearing about the latest technologies and how they can be applied.