Postgraduate Open Day
Join us at the Medway campus on Saturday 24 June or the Canterbury campus on Saturday 1 July. Meet our staff and students, find out more about our Master's and PhDs, and experience our stunning locations for yourself.
Do you wish to supercharge your quantitative skills and open the door to lucrative job opportunities in the finance sector?
Overview
Finance is a broad but booming sector, working within it means you may be involved in investing money, managing it, protecting it or accounting for it. Good finance workers need a head for numbers, detail-driven organisational skills but also the ability to communicate well and be resilient to pressure.
Our CFA, PRMIA and GARP-accredited MSc Finance course sculpts graduates who understand the financial needs and risks of enterprise and have a good handle on the systems and longstanding practices to succeed in this field. Taught by academic experts and co-designed with industry experts, our MSc develops highly employable graduates. Further, our Bloomberg Finance Lab allows students to apply their learnings to real business data. Also available with an optional Industrial Placement.
Reasons to study MSc Finance at Kent
Kent Business School is a 'Triple Crown' accredited business school placing us in the top 1% of business schools globally to be accredited by AMBA, EQUIS and AACSB
You'll be part of a supportive community at our Canterbury campus, one hour from London
You'll learn from our expert teaching staff, many of which appear in the top 2% of researchers worldwide
You can increase your career prospects through an Industrial Placement or In-Company Student Consultancy Project, or even transform your idea into a business through the Business Start-Up Journey with ASPIRE
You'll gain access to employability support from enrolment up to 3 years after graduation at the historic Canterbury Cathedral
What you'll learn
You'll learn the capstones of finance such as foundations of finance, investments and portfolio management, financial risk management, financial econometrics and derivatives alongside modules on research methods and skills and in particular quantitative methods. You will finish your master's with a detailed report with the support of a dedicated expert supervisor.
My postgraduate degree certainly helped me get into the industry, as I was able to talk with confidence about the financial world.
~ Darren Smith, KBS Finance student
Featured video
Accreditation
This course is accredited by the CFA Institute who aims to lead the investment profession globally by promoting the highest standards of ethics, education, and professional excellence for the ultimate benefit of society.
It is also accredited by the Professional Risk Managers' International Association (PRMIA), the leading professional body in the risk management profession. As a result of this accreditation, graduates of the programme are eligible for a number of exemptions for the Professional Risk Manager Designation (PRM) exams.
A third accreditation is offered by GARP (Global Association of Risk Professionals), the world's leading professional organisation for risk managers. It is dedicated to the advancement of the risk profession through education, research and the promotion of best practices globally.
Entry requirements
A minimum of a second-class UK degree, or an equivalent internationally recognised qualification in finance, accounting, business-related disciplines, the sciences, engineering, or mathematics.
All applicants are considered on an individual basis and additional qualifications, professional qualifications and relevant experience may also be taken into account when considering applications.
International students
Please see our International Student website for entry requirements by country and other relevant information. Due to visa restrictions, students who require a student visa to study cannot study part-time unless undertaking a distance or blended-learning programme with no on-campus provision.
English language entry requirements
The University requires all non-native speakers of English to reach a minimum standard of proficiency in written and spoken English before beginning a postgraduate degree. Certain subjects require a higher level.
For detailed information see our English language requirements web pages.
Need help with English?
Please note that if you are required to meet an English language condition, we offer a number of pre-sessional courses in English for Academic Purposes through Kent International Pathways.
Form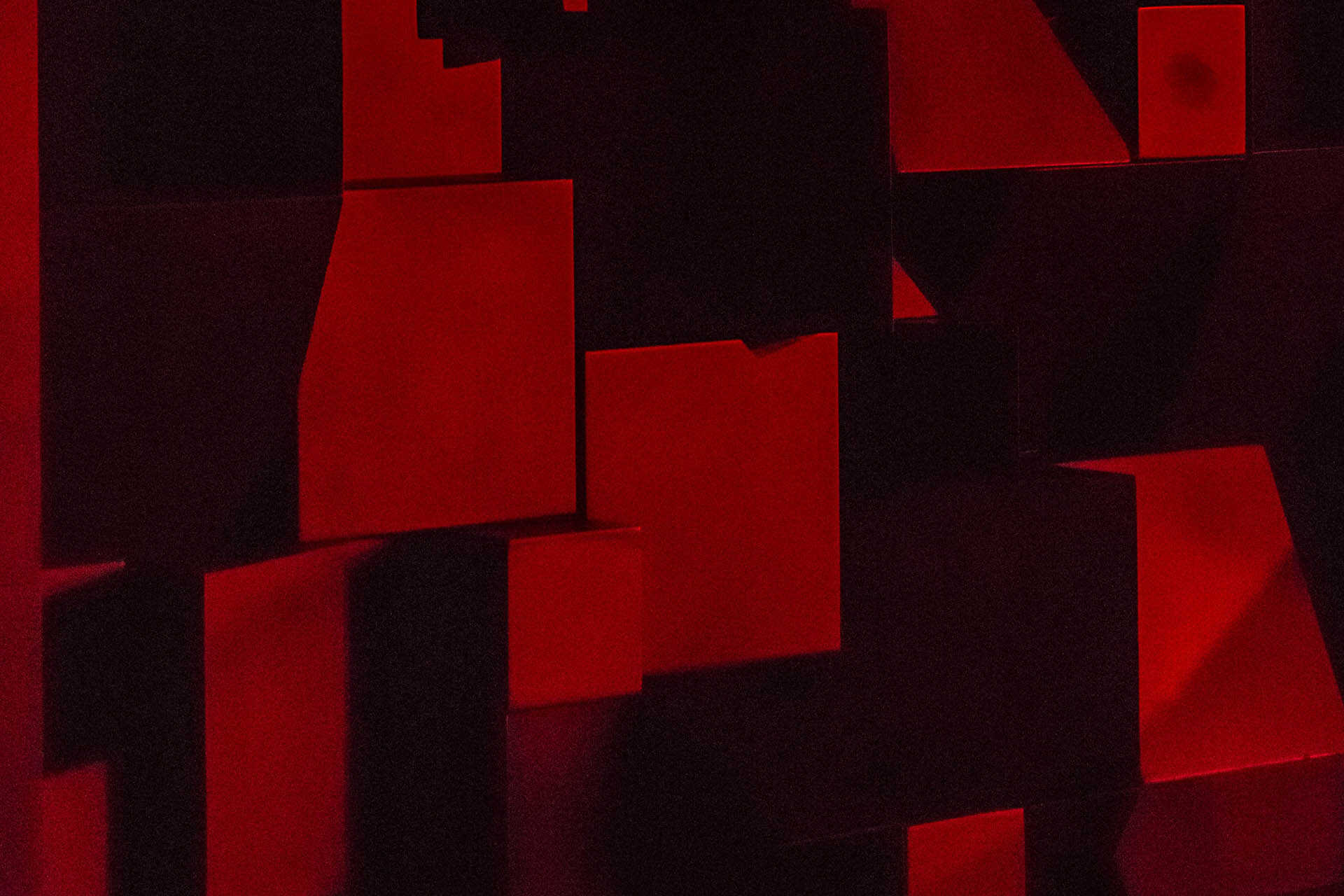 Sign up for email updates
Course structure
Duration: 1 year full-time
This programme consists of seven compulsory and two optional modules in Stage 1 with Stage 2 consisting of a piece of finance-related research.
The MSc Finance programme is available with an optional industrial placement, which will require you to complete the Industrial Placement Report.

Modules
The following modules are indicative of those offered on this programme. This list is based on the current curriculum and may change year to year in response to new curriculum developments and innovation.

Stage 1
You must complete all compulsory modules and select 30 credits at Level 7 from a list of optional modules that will be provided by the Division and must be taken in Term 2.
Compulsory modules currently include
This module covers key concepts related to financial risk management, especially market risk in financial institutions. It broadly addresses the rationale for practising risk management, followed by approaches to measuring and managing risk.
The course will cover the following indicative topics:
• Taxonomy of Risks
• Essential Financial Products
• Introduction to Regulation
• Modelling Portfolio Risk
• Market Risk and VAR
• Credit Risk
• Risk-Adjusted Performance Measures.
Global derivative markets have exhibited spectacular growth in terms of volume of trading and use by both financial and non-financial institutions. Some of the world's large institutions-Orange County, Baring, Metallgesellschaft, Negara, AIG, and Lehman Brothers have lost billions of dollars in the financial markets. Whilst national and international authorities have agonised over the regulation of derivative markets, it generated tremendous interest on the nature, operation, working mechanism and true significance of derivative products and markets in the financial system and the economy.
Main topics:
• Forwards: No arbitrage principle
• Futures: Marking-to-market, margins call and liquidity
• Swaps: Interest rate risk and measures for risk management
• Options: Arbitrage versus speculation, options trading strategies
• Credit Default Swaps: Selling protection or printing money
• Path Dependent Products
• Exotic Options
• Real-Estate and Subprime Loans: The bubbles that always burst
• Securitization Process and Asset-Backed Securities: Derivatives as weapons from mass destruction?.
This module will cover the following topics:
• Investment appraisal techniques and decisions
• Stock market efficiency – capital market behaviour
• Portfolio theory
• The Capital Asset Pricing Model
• Sources of finance
• Capital Structure.
This module provides a general introduction to the quantitative methods used in financial applications and topics may include:
• Statistical concepts
• Probability distributions
• Statistical inference, estimation and hypothesis testing
• Correlation, spurious correlation and general dependence measures
• Linear regression
• Multiple linear regression
• Logistic regression
• Monte Carlo simulation
• Modelling in Excel.
This is an IT-oriented hands-on applied econometrics/forecasting module on research methodology. This module focuses on the financial applications of statistical and econometric techniques to develop and implement tools for financial analysis and planning models. It is designed for the post-graduate students who are interested in familiarising themselves with the traditional regression techniques as well as the most recent and ongoing modern time-series econometric and forecasting techniques in order to apply them to test models/hypotheses/topical issues.
This module assumes basic knowledge and understanding of risk-return relationship, portfolio theory, and CAPM. It considers the investment and portfolio management decision in more detail by first examining the asset allocation decision and investments in a global context. It then attempts to evaluate different types of securities (bonds and stocks) in which investments can be made using a three-step top-down approach consisting of macro- and micro-market analysis, industry analysis and finally, company analysis. It then critically examines different equity portfolio management and performance evaluation strategies.
The module provides the knowledge required to understand issues in corporate governance and business ethics. Indicative topics are as follows:
• Corporate governance
• Shareholder versus stakeholder view of the firm
• Board of directors
• Role of institutional investors
• Performance and renumeration
• Corporate purpose and corporate communications
• Ethics and corporate social responsibility
• Key ethical theories and practical ethical reflections.
Employers are in search for individuals who possess logical thinking, analytical capability, leadership, communication and the ability to work under pressure. This module develops the necessary research knowledge and skills for students to be able to successfully complete a piece of research in industry or consultancy contexts or academia.
Indicative topics are:
• Choosing the topic of interest and literature review
• Research process and Ethics in in business research
• Choosing your research design
• Preparing the research proposal
• Communicating the Research.
Stage 2
Compulsory modules currently include
More information to follow.
Teaching
Teaching and assessment
Teaching
We use a variety of teaching methods, including:
lectures
small group seminars
group projects
presentations
expert speakers
company visits
computer-based workshops
Classroom-based learning is supported by the latest online technologies and learning platforms.
Assessment
Your progress on this course is assessed through a variety of means, including:
written examinations
essays
presentations
reports
projects
computer-based quizzes
Students wishing to undertake the optional industrial placement will be required to successfully complete all stage 1 modules. The Industrial Placement is assessed by the completion of the Industrial Placement Report.
Industrial Placements
Industrial placements are the perfect way for you to enhance your career prospects and deepen your understanding of a specific area of expertise. This MSc programme is available with the option to take an in-company or self-employed industrial placement of up to 12 months (visa dependent), allowing you to gain work experience in the UK or overseas.
Fees
The 2023/24 annual tuition fees for this course are:
Home full-time

£11700

EU full-time

£14500

International full-time

£19300
For details of when and how to pay fees and charges, please see our Student Finance Guide.
For students continuing on this programme fees will increase year on year by no more than RPI + 3% in each academic year of study except where regulated.* If you are uncertain about your fee status please contact information@kent.ac.uk.
Your fee status
The University will assess your fee status as part of the application process. If you are uncertain about your fee status you may wish to seek advice from UKCISA before applying.
Additional costs
General additional costs
Find out more about general additional costs that you may pay when studying at Kent.
Funding
Search our scholarships finder for possible funding opportunities. You may find it helpful to look at both:
Scholarships
We have a range of subject-specific awards and scholarships for academic, sporting and musical achievement.
Search scholarships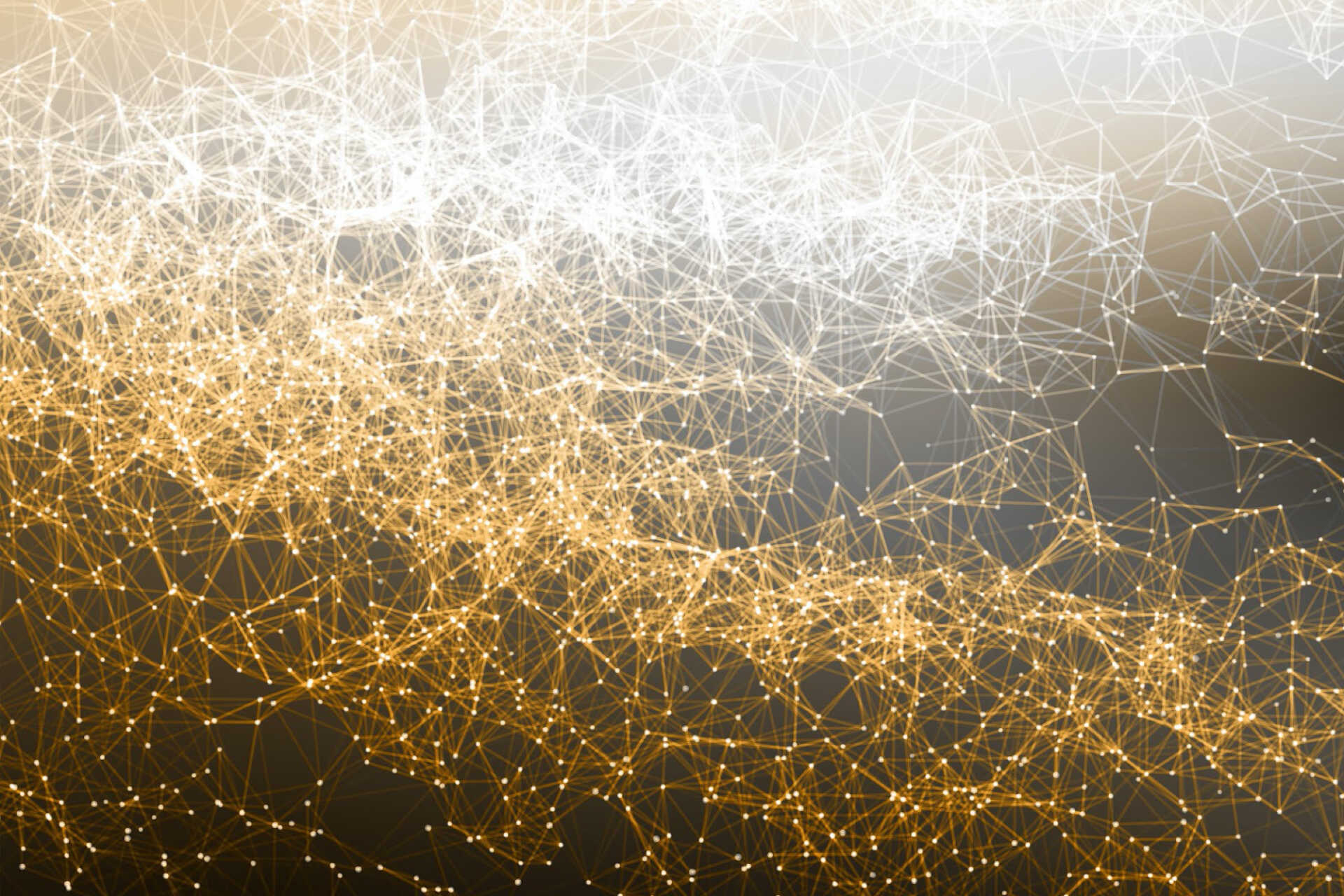 Independent rankings
In the Research Excellence Framework (REF) 2021, 80% of our research was deemed 'world-leading' or 'internationally excellent'. The school's environment was judged to be conducive to supporting the development of high calibre research.
Research
Research areas
Kent Business School is a research-led business school. Our research strategy is developed around the core theme of sustainable innovation which cuts across the entire School. This theme can be seen as being divided into two sub-strands of research aimed at answering these main questions:
How can innovation that enables sustainable long-term economic growth be created and supported?
How can sustainable business practices improve environmental and social conditions?
Kent Business School advances knowledge through constant promotion and support of innovative research. We have an impact on wider society through extensive collaborations with external partners which range from other academic institutions to a variety of local, national and international businesses as well as the NHS. Within this wider context, our main strategic aim has been geared towards establishing ourselves as a leading institution for research in sustainable innovation.
Kent Business School is a global leader in research and develops a wide portfolio of research related activities including workshops, conferences and research seminar series. This has led to a large number of international collaborations and to over 200 co-authored papers with international partners.
Research groups
Specialising in public-sector critical accounting and accounting history.
Looking into a wide array of financial issues from derivatives pricing to real-estate modelling.
Innovating in wide-ranging topics such as operational research and systems thinking.
Studying issues surrounding consumer behaviours, product development and maintaining value supply chains among others.
People, Management and Organisation
Specialising in improving human resource management, organisational behaviour and leadership.
Strategy and International Business
Helping in the development of innovative business strategies for business all over the world.
Research centres
Centre for Logistics and Heuristic Optimisation
Helping companies to solve complex strategic, tactical and operational problems.
Centre of Productivity and Workplace Performance
Contribute to the productivity debate and drive improvements at all levels; from the national economic output, to changes in the ways SME's operate.
Centre for Quantitative Finance
Providing quantitative analysis of issues in the financial markets for businesses and policy makers.
Helping both academics and practitioners tackle the challenges emerging from the rapid development of new digital technologies
Dynamic publishing culture
Staff publish regularly and widely in journals, conference proceedings and books. Among others, they have recently contributed to: Critical Perspectives on Accounting; Quantitative Finance; Human Resource Management Journal; Journal of Product Innovation Management; European Journal of Operational Research; and Psychology & Marketing.
Careers
Successful KBS graduates: graduate destinations
Our Finance graduates find work in public and private sector management and consultancy both overseas and in the UK in a wide range of companies and organisations, including:
Dolfin Group Wealth Management
NatWest
Huawei
US Bank
Caterpillar
Eurex
Many of our students also stay local and find job opportunities regionally in small and medium firms or even set-up their own businesses as well-equipped entrepreneurs.
Embedded employability: developing career-enhancing skills
You gain much more than an academic qualification when you graduate. We enhance your student experience and accelerate your career prospects to help you achieve your ambition.
From the moment you start with us, our efforts are focused on helping you gain the knowledge, skills and experience you need to thrive in an increasingly competitive workplace. As part of the course, undertake an Industrial Placement or opt for an In-Company Scheme to work on a real business case study. Go on our Business Start-up Journey and transform your idea into a business through ASPIRE. Our qualified careers practitioners provide support for up to three years after graduation.
Additionally, the Postgraduate Employability Edge programme, available to PGT students at Kent Business School takes place from Welcome Week through to the end of the academic year and is designed to enhance your career prospects further.

Professional recognition
The MSc Finance programme is accredited by GARP (Global Association of Risk Professionals), CFA Institute and PRMIA (Professional Risk Managers Internal Association).
Kent Business School works closely with all three bodies to ensure that our Finance MSc is to the highest of standards.
Study support
A friendly and supportive environment
Our lively and active postgraduate community is brought about in part by our strong research culture and by the close community between our staff and students. Staff publish regularly and widely in journals, conference proceedings and books and embed their research in their teaching.
Students have regular contact with their course and module conveners with staff on hand to answer any questions and to provide helpful and constructive feedback on submitted work.
You can also get involved with extra-curricular academic and social activities with guest lectures, talks and workshops organised by our academic staff, research centres and the ASPIRE team. You can catch up with our most recent Open for Business Seminar Series.
State-of-the-art facilities
Our Canterbury campus provides a welcoming environment and a close-knit student community. Kent Business School is based within the Sibson Building which opened in 2017 and its impressive design won the RIBA Regional and National Award. It houses well-equipped lecture and seminar spaces, as well as breakout spaces for group work, Bloomberg suite, computer labs, a dedicated MBA suite, and our ASPIRE Lab Space. There is also a café on site.

The School is conveniently located at the University of Kent's campus, close to continental Europe and with easy access to London. World-famous Canterbury Cathedral is situated in the heart of the historic city centre, just a 25-minute walk or a short bus ride.
Worldwide partnerships
Kent Business School has close links with: ifs (Institute of Financial Services); dunnhumby, who partners the Consumer Insight Service in the Centre for Value Chain Research; Hong Kong Baptist University, with whom we offer a joint Master's programme in Operational Research and Finance Business Statistics; University of Castellanza (Italy); Audencia Nantes Business School (France); Aarhus School of Business and Social Sciences (Denmark); Universiti Teknologi Malaysia; University of Ingolstadt, Bayern (Germany); City University of Hong Kong; Renmin University of China, School of Business.
Global Skills Award
All students registered for a taught Master's programme are eligible to apply for a place on our Global Skills Award Programme. The programme is designed to broaden your understanding of global issues and current affairs as well as to develop personal skills which will enhance your employability.
Apply now
Learn more about the application process or begin your application by clicking on a link below.
You will be able to choose your preferred year of entry once you have started your application. You can also save and return to your application at any time.
Apply for entry to:
Contact us
United Kingdom/EU enquiries
MSc at Canterbury