Rutherford Dining Hall offers traditional, home-cooked food for budget-friendly prices. If you want choice, great value for money and hearty portions, Rutherford Dining Hall is the place for you! The menu changes daily, alongside a wok bar, giving you plenty of options for healthy and nutritious meals.

Their menu is customisable and caters to vegan, vegetarian, Halal and gluten-free diets, and our serving staff are on hand to make your dining experience as easy as possible. The daily wok bar is full to the brim with tasty veggies and filling protein, and you can choose exactly what goes in your meal.
Watch as a chef make your dish in front of your eyes in our theatre kitchen at the back of the servery, and grab a wok bar loyalty card while you're there!
£3 Meals at Rutherford & The Street Kitchen
We know times are tough and money is tight at the moment. That's why we're offering healthy, balanced meals for just £3 every day until the end of term. Grab a chickpea curry or a tasty plate of lasagne for just a few quid.
These £3 meals are available at lunchtime Monday to Friday (11:30 - 14:00) at the Street Kitchen and evenings (17:00 - 20:00) and weekends at Rutherford Dining Hall. Enjoy a £3 meal deal every day of the week until the end of term!
Check out the weekly menu below...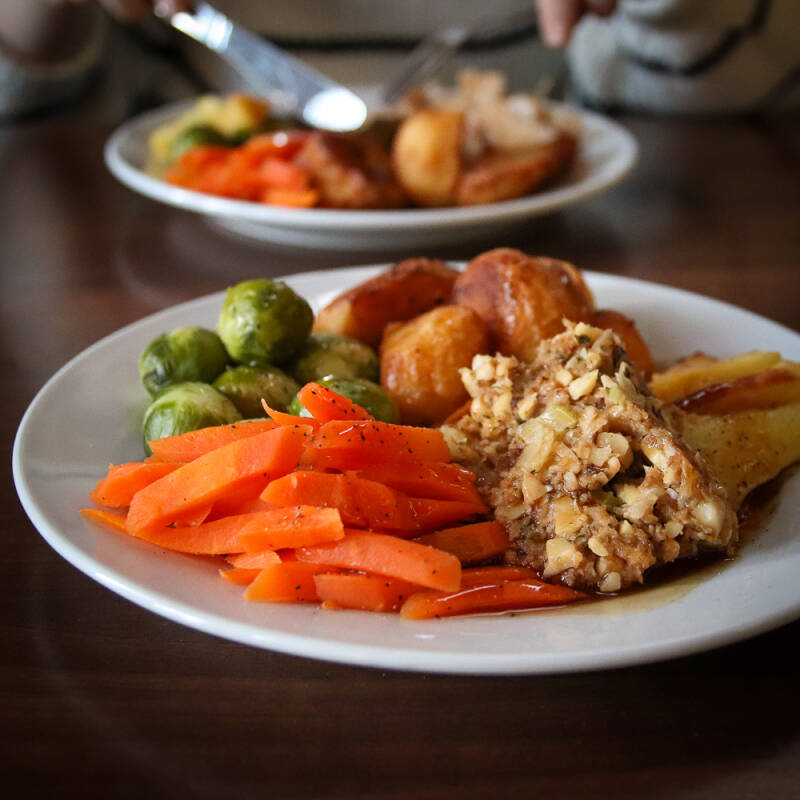 Opening hours
Until Fri, 16 December
Monday - Friday
Lunch 12:00 - 14:00
Dinner 17:00 - 20:00
Wok Bar 12:00 - 20:00
Saturday - Sunday

Brunch 08:30 - 14:00
Dinner 17:00 - 20:00
Wok Bar 15:00 - 20:00
Winter vacation opening hours

17 December - 15 January
Times will vary, please click here for more information.
Contact us
Telephone: +44 (0)1227 823500