K Bar has a laid-back and welcoming vibe, perfect for relaxing with friends in the evening or between lectures.
The bar stocks a variety of premium lagers, craft ales, wines and liquors. But if you're looking for something more adventurous than your average tipple, why not try one of K Bar's popular cocktails? There's both old favourites (mojito, anyone?) and signature blends to choose from.
Feeling hungry? K Bar has got you covered with our new bar snack menu. Fill up on delicious comfort foods like nachos, chicken wings & pizzas, and when the weather is right our courtyard garden is the perfect place to gather with friends and unwind over a freshly poured pint.
What to look out for, what to do if you've been spiked and how to report it.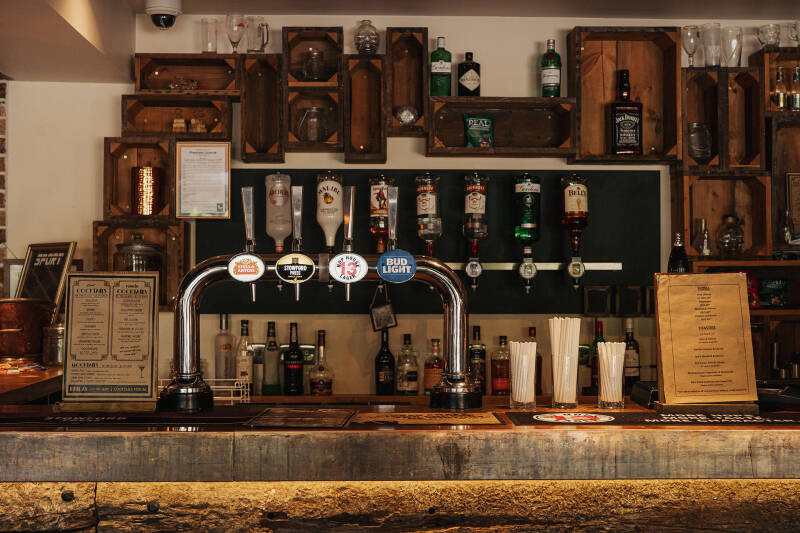 K Bar
Opening hours
Monday - Sunday 12:00 - 00:00
Contact us
Telephone: +44 (0)1227 827432
Email: kbarbistro@kent.ac.uk
Allergen Information